7 Retro Cocktails You've Been Missing out on ...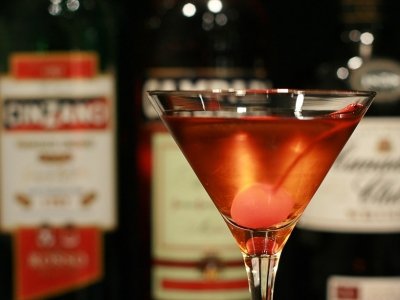 Retro cocktails are a fun way to jazz up your gatherings. They're a throw back to your grandparents' era, but there are so many that taste really good, yet they just don't get the buzz that others do. Maybe you've never heard of these retro cocktails, but I guarantee you're going to love each and every one.
This is one of those retro cocktails that any bartender would have to look up. It's just not that popular. It should be though because it tastes delicious and it's so easy to make. Serve up a tray of these to get people talking at your next party.
Ingredients:
1 ounce Scotch whisky
¼ ounce Triple Sec
2 ounces sweet and sour mix
1 lime wedge
Directions:
Place the whisky, the Triple Sec and the sweet and sour mix in a cocktail shaker. Shake with ice and strain into a glass (sugar the rim, if desired). Garnish with the lime wedge.
Delish: delish.com
Popular in the 1950s, this cocktail is creamy and delicious. It's sure to make you feel like you're partying on the beach in a poodle skirt with a greaser nearby. You won't find anything like this at your average corner bar, that's for sure.
Ingredients:
1 ounce vodka
1 ounce amaretto
1 ounce crème de cacao
1 ounce cream of coconut
1 ounce heavy cream
Toasted shaved coconut, for garnish
Directions:
Place ice in a cocktail shaker, about ½ full. Add all the ingredients, except the toasted coconut and shake well. Strain into a glass and garnish with the coconut.
Food Network: foodnetwork.com
This retro cocktail dates back to Prohibition times. It may not be as popular as it once was, but it's still got a delicious flavor that you're going to absolutely love.
Ingredients:
Ice
1 ½ ounces Campari
1 ½ ounce sweet vermouth
3 ounces chilled club soda
1 orange wheel, for garnish
1 lemon twist, for garnish
Directions:
Put the ice into a chilled rocks glass. Add the Campari, vermouth and club soda. Stir well to combine. Add the orange and lemon for garnish.
Food and Wine: foodandwine.com
If this drink doesn't make you feel like you're on the set of Mad Men, I don't know what will. It's so reminiscent of the times when people dressed up and hosted each other for happy hour every night. Oh, those were the days!
Ingredients:
2 ½ ounces whisky
½ ounce sweet vermouth
2 dashes bitters
Brandied cherries
Directions:
Pour the whisky, sweet vermouth and bitters over ice in a rocks glass. Stir and garnish with the cherries.
Betty Crocker: bettycrocker.com
Can't you just picture a 1950's backyard picnic where the kids play and the adults sip cocktails as night falls. If not, have a few drinks of this vintage cocktail and you'll know exactly what I'm talking about.
Ingredients:
1 ounce fresh lemon juice
1 teaspoon sugar
1 ½ ounces gin
Soda water
Lemon slices
Directions:
Put the lemon juice, sugar and gin in a cocktail shaker with ice and shake well to combine. Strain into an ice-filled glass and top it off with soda water. Add lemon slices for garnish.
The name says it all. This drink was popular in decades gone by, but that doesn't mean you can't still enjoy it. Go ahead, give it a try – you won't be sorry.
Ingredients:
1 sugar cube
1 teaspoon water
1 dash bitters
2 ounces whisky
1 lemon twist
Ice cubes
1 orange slice, for garnish
1 maraschino cherry, for garnish
Directions:
Place the sugar, water and bitters in a glass and muddle for one minute. Add the whisky and stir. Squeeze the lemon twist into the drink, then drop it in. Add ice and garnish with the orange and cherry.
All Recipes: allrecipes.com
Talk about a retro cocktail! This is one for the books – it's so classically retro that just looking at it will make you ponder bygone eras.
Ingredients:
1 ¼ ounces Tanqueray London Dry Gin
1 ounce lime juice
1 twist lime
Directions:
Put ice in a cocktail shaker and add the gin and lime juice. Shake and strain into a glass. Garnish the drink with the lime twist.
What's your favorite cocktail? Do any of these make you want to throw a retro dinner party?
{{#comments_count}} Show Commnents ({{comments_count}}) {{/comments_count}}