In my humble opinion, you can find some of the best seafood in Salem, MA. This haunted, haunting, and unbelievably charming town is located right on the water, as are many of the best restaurants there. Whether you stick to picturesque Pickering Wharf, travel up to colorful Artists' Row, or explore historic Derby Square, you'll quickly find some of the best seafood in Salem, MA – along with tales of witchcraft, historic folklore, and maybe even some ghostly dining companions.
---
1

The Lobster Shanty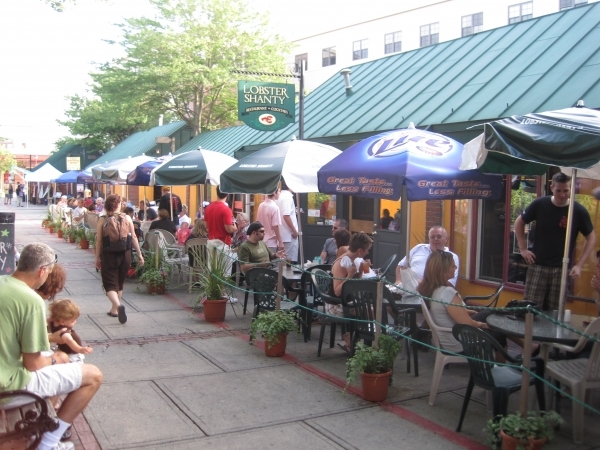 This magnificent little restaurant was once showcased on Diners, Drive-Ins, and Dives, and although Guy praised the Shanty's pulled pork sandwich, it has some of the best seafood in Salem, MA. Located smack in the middle of Artists' Row, if you sit outside, you'll enjoy a parade of colorful characters as you dig into a fresh lobster you picked out yourself – or calamari, their scrumptious crab cakes, or even lobster risotto. If you really love lobster, you ought to enjoy a Lobster Martini as your cocktail. The prices are some of the most affordable you'll find in Salem, as well.
---
2

Finz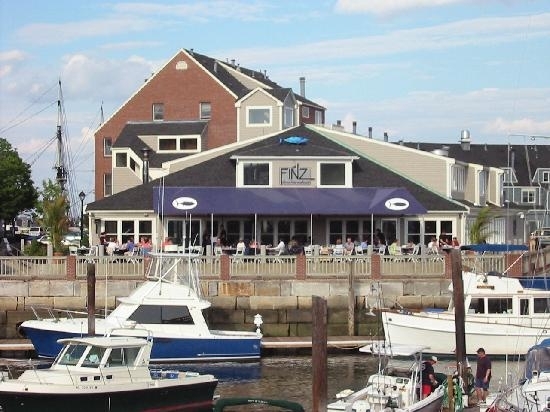 Finz is the first of three restaurants I'm featuring located on or near Pickering Wharf, which is one of my favorite Salem spots. I advise you to get deck seating if it's not too packed, because dining with a view of the boats on the harbor – along with the party boats and schooners taking groups out to sea – is absolutely gorgeous. Finz is slightly more expensive, but the food is worth it. Whether you like salmon, haddock, and swordfish or shrimp, lobster, and scallops, you'll find seafood to die for – along with chicken, steak, and all sorts of other delicious entrees. There's some excellent fusion food as well, like their seafood paella and Shrimp Tequila Lime Enchiladas.
3

Victoria Station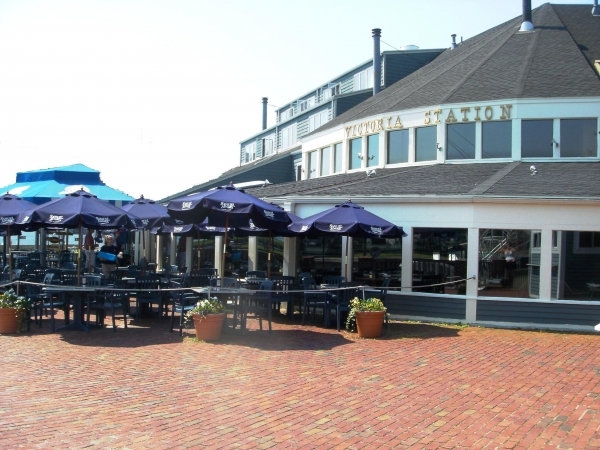 Victoria Station is one of my favorite restaurants in Salem. Heather and I go all the time, and it never disappoints. It's a surf and turf style restaurant as well, with affordable prices and plenty of seafood so fresh it's practically jumping off the plate. The lobsters are enormous, and you'll find calamari, scallops wrapped in bacon, portobello muschrooms stuffed with seafood – and those are just the apps! Must-have entrees include the haddock, the baked shrimp and scallops, and the seasonal shrimp and scallop casserole.
---
4

Capt.'s Waterfront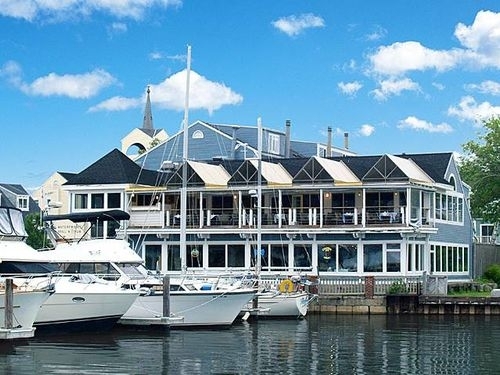 Capt.'s is absolutely gorgeous. Here the deck seating is on the second level, offering some really breathtaking views of the harbor – especially the Friendship. It's the most expensive of the three Pickering Wharf restaurants, but again, it's more than worth it. They've got fine wines and cocktails to complement your chilled oysters or their crab cakes, which are some of the best I've ever eaten. They've got excellent lobster mac and cheese, as well, along with whole lobster, Fisherman's Stew, swordfish steak, salmon filet, and classic fish and chips – using tender scrod.
---
5

Dube's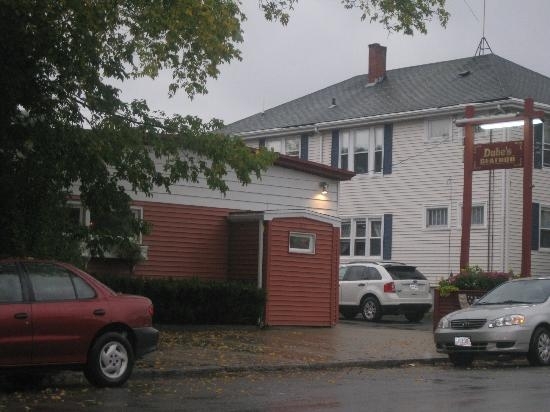 Dube's doesn't necessarily look like much from the outside, but don't let that fool you. It's one of Salem's greatest landmarks, and the food is absolutely remarkable. You can get excellent combination platters if you can't decide on one thing, but otherwise, try their stuffed haddock or shrimp, the salmon, the scallops, the grilled swordfish, the oysters, the shrimp roll … you get the idea.
---
6

Salem Beer Works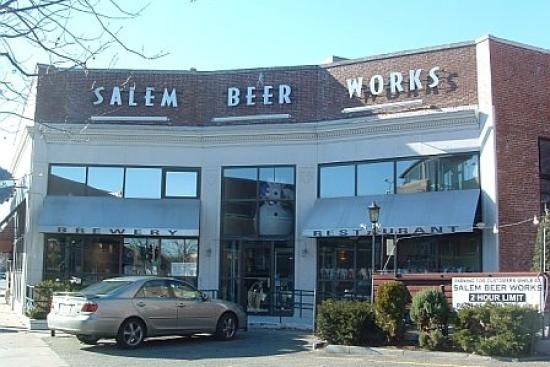 There's a Beer Works in Boston and in Salem, and they're both awesome. The beers are delicious even if you don't like beer, and they're all micro-brews. I especially recommend the seasonal fruit based beers, like pumpkin and raspberry. Although Salem Beer Works isn't precisely a seafood restaurant, I had to include it because the seafood they do serve is just mouth-watering. My mom had the best blackened swordfish she'd ever tasted from their special September menu. Some menu items change each month for their themed specialties, while others are available year-round. Either way, I recommend such delicacies as coconut shrimp, Mako shark, their clam chowder (ahem, chowda), the coconut scallops, and the Ahi tuna.
---
7

Seaport Cafe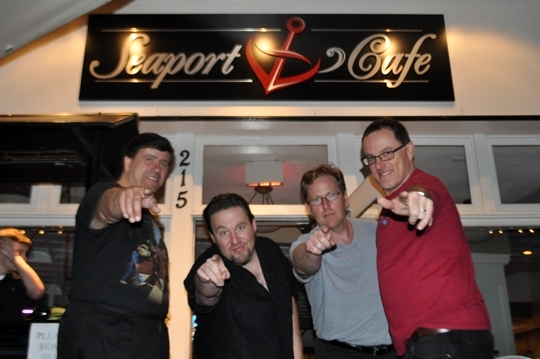 The Seaport doesn't look like much from the outside either, but inside the food is just amazing. They specialize in classic dishes, like fish and chips and chowda. The best part is that there's frequently live music, so if you like a little rowdiness with your seafood, a little home grown ambiance, this is your place, y'all.
The truth is that Massachusetts is filled with delicious, decadent seafood restaurants, whether you stick to Salem, travel up to Gloucester, or hit up with streets of Boston. I'll admit to a little bit of bias, because Salem is my favorite place in the world. The thing is, you'll find servers and dining companions knowledgeable and well-versed in the town's colorful, sometimes tragic history, so while enjoying delicious food you'll also pick up intriguing tidbits. Where are your favorite places to eat seafood? Have you ever enjoyed a meal in Salem?
---
Popular
Related
Recent