7 Seriously Cool Restaurants to Visit in San Francisco ...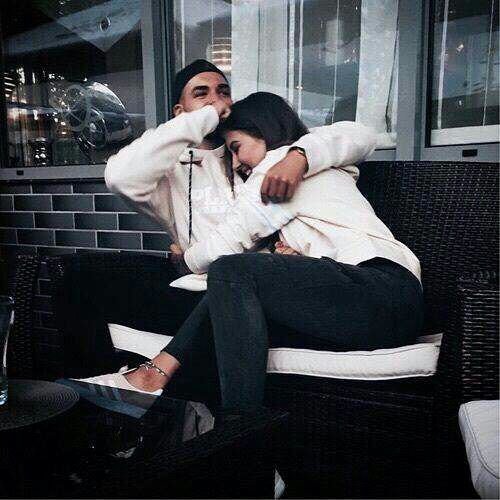 If you're in the California area, try popping over to San Francisco, or making sure you stop by there to visit these amazing restaurants in San Francisco next time you take a road trip! San Francisco is known as one of the best spots for foodies, and with good reason. The city is home to some of the best chefs, finest foods, and most elite and delicious restaurants. It is also a beautiful city to visit on the Pacific coast, regardless of the food. Oh, and if you have a few favorite restaurants in San Francisco to share, please do post them the comments section! I'm sure these 7 on my list aren't even close to being a conclusive list, but they did, however, make the 2013 Essential Restaurants of San Francisco by the San Francisco EATER website. Enjoy!
James Beard is one of the best well known chefs of all time, so I had to include his establishment on my list of the best restaurants in San Francisco to visit. Not only is Beard a phenomenal powerhouse in the culinary industry, but he is also a teacher, chef, cookbook author and philanthropist. His restaurant Frances features some of the best food California has to offer, such as hearty, seasonal dinners and exquisite bakery goods like beignets, cakes, and pastries. This restaurant is also home to one of Beard's finest trained chefs, Melissa Perello. The laid-back, neighborhood friendly style is what has people coming back for more though. It is a charming little nook, with a clean fresh finish, all in the heart of San Francisco located at 3870 17th Street.
A classic San Francisco establishment is, of course, Tony's! This pizza eatery, located in Little Italy in San Francisco, has any kind of pizza your little heart desires. From New York Style, Roman, Sicilian, and on and on and on, you'll find any kind of pizza you want here. The pizza eatery has won awards along with many varieties of his pizza. This laid-back pizza restaurant is a popular place for everyone, including school kids, all adults, teenagers and even many grandparents too! Tony's Pizza owner Tony Gemignani is also an 11 time World Champion pizza chef, and his establishment has been around since 1991. Every pizza fan should make a stop here, and you'll find Tony's at 1570 Stockton Street in San Francisco.
In the mood for tacos, or anything else Mexican? Give this cute little place a visit, but don't be fooled by the fluffy name. This place is well known for its seriously, amazingly fresh and sophisticated tacos, monstrous fajitas, nachos that are piled fresh and beautiful, and an amazing menu full of classic cocktails, beers and of course, plenty of margaritas! Tequila is also a huge, popular hit here at this San Francisco establishment, located at 741 Valencia Street.
All my fellow vegetarian friends will appreciate this restaurant on the list! Greens Restaurant is a beautiful place to eat, with a menu loaded to satisfy. Their menu is huge, and they have something to please everyone! Oh, and if you're worried about not getting enough to eat here, please don't! These dishes are packed with fresh California flavor, but portions are a complete and are plenty to satisfy one or even two people. Greens takes a fresh, new approach to vegetarian eateries, and it is also located on a beautiful green setting, overlooking the water with luscious green trees in the outside areas. Their menu serves any type of cuisine you could ask for, house and top notch wines, champagnes and even delightful breakfast mimosas, which is all vegetarian fare so you'll find no meat here. There are even some exclusively vegan dishes too. Greens is located in Fort Mason, Building A in San Francisco.
Flour and Water restaurant is known to start filling the streets with a waiting line, starting at 5 p.m., so you know the food must be great here! Flour and Water is famous for their iconic pasta and pizza dishes, all in a casual atmosphere and clean restaurant setting. Located at 2234 Mission Street, Flour and Water is known for their classic Neapolitan style baked pizza, where all the dough is homemade and hand rolled daily. They are also known for their spectacular menu of fine wines, which they pride themselves on sourcing from original and unique sources from Italy that are eccentric and appealing to almost anyone. Their chefs have won repetitive awards since 2011 and Flour and Water was rated the Best New Restaurant to open in San Francisco in 2010. If you're in the mood for great Italian pizza and wine, make Flour and Water a definite stop!
This restaurant was voted one of the best new restaurants of 2013, along with the others on this list, and with good reason, it seems. Outerlands features daily farm fresh produce, handmade breads and soups, and plenty of filling entrees to love. This charming restaurant has an appealing style for anyone, with its cottage, surfer style setting. Their soup alone will make you want to drool, and the setting looks like something off a magazine cover! They've even got classic, and huge I might add, sandwiches filled with fresh meats and cheeses, luscious produce and fresh grilled bread, fish dishes that are made fresh and light, and plenty of hearty dinners and drinks. Oh, and let's not forget their dessert menu! Caramelized cashew cake, anyone? You can visit Outerlands in San Francisco at 4001 Judah Street, but just be sure you come with an appetite!
If you want to visit the place of the city's most popular burger, Caesar salad and Blood Mary, put Zuni's on your list of places to eat while in San Francisco. Plenty of soups, seafood, salads, meat entrees, a huge house of cocktails, wines, beers and spirits, plus six different menus throughout the day, Zuni's has something for everyone. Oh, and if you want a piece of Zuni's at home, just pick up their cookbook that you can find on their website, so you can make your own style of Zuni's right in your kitchen! Zuni's is located at 1658 Market Street and has been around since 1979, making it a definite classic in this must-love city.
Have you ever been to San Francisco or visited one of these amazing restaurants? Tell me about it and don't forget to include any recommendations you might have as well!
Sources: frances-sf.com, tonyspizzanapoletana.com, tacolicious.com, greensrestaurant.com, flourandwater.com, outerlandssf.com, zunicafe.com, sf.eater.com
{{#comments_count}} Show Commnents ({{comments_count}}) {{/comments_count}}