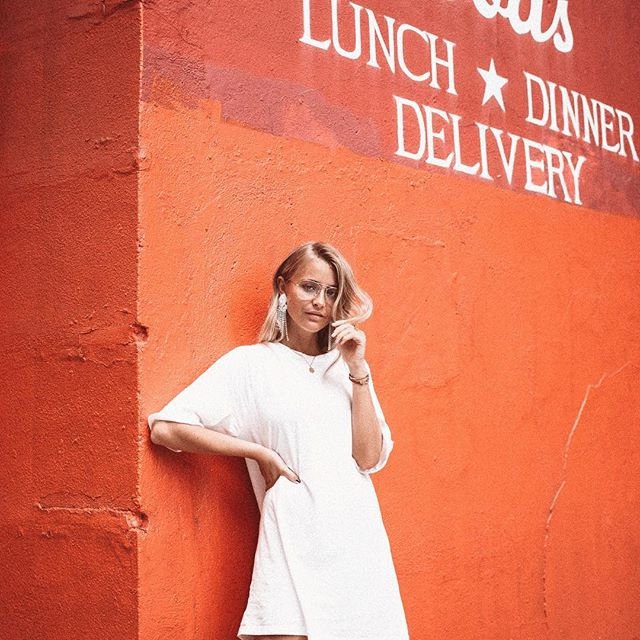 Ladies, sometimes when we're trying to be healthy we don't realize we're drinking too many calories, so I've come up with a refreshing list for you of skinny margarita recipes. From strawberry to blackberry and everything in between, I promise you these will be a hit at your Summer parties. Let's stay healthy while having a little fun with these skinny margarita recipes...
1.

Mango-Avocado Skinny Margarita...

I love avocado in my salad and sandwiches, yet I would have never thought of making a skinny margarita recipe with it! You just don't know how something tastes until you try it, so be a little adventurous with me and get out your mangoes and avocados for this delightful drink that will only cost you 162 calories!

Ingredients:
2 cups ice cubes
1 cup chopped peeled mango (about 1 large)
6 tablespoons chopped ripe peeled avocado
6 tablespoons fresh lime juice
1/4 cup tequila
1/4 cup orange juice
2 tablespoons sugar
2 tablespoons Triple Sec (orange-flavored liqueur)
4 lime wedges (optional)

Directions:
Combine first 8 ingredients in a blender; process until smooth.
Divide the mixture evenly among 4 glasses. Serve drinks with lime wedges, if desired. Serve immediately.

Source: myrecipes.com
2.

Lime Sorbet Skinny Margarita....

A margarita with lime sorbet that is under 200 calories, count me in! How amazing will this taste on a Friday night after a long day at work? Mix them up, call your girls over, and enjoy! It's probably one of the easiest drink recipes I've ever seen, pretty much if you have lime sorbet and tequila you are set to go!

Ingredients:
1 lime, cut into 8 wedges $
1/4 cup sugar
2 pints lime sorbet
1/2 cup tequila

Directions:
Rub the lime wedges around the rims of 8 stemmed glasses. Place the sugar on a small plate. Turn each glass upside down and dip the rims in the sugar to coat.

Place 2 scoops of sorbet in each glass and pour 1 tablespoon of tequila over the top of each. Serve with a spoon.

Source: myrecipes.com
3.

Blackberry Skinny Margarita

The great thing about making your skinny margaritas at home is that you know what you're getting because you're putting it into the drink. These recipes are all made with fresh fruit and don't include a pre-made mix. This blackberry skinny margarita looks like paradise in a glass; take yourself on vacation with this recipe, guilt free with only 145 calories!

Ingredients:
½ cup water
¼ cup sugar
6 oz fresh black berries
½ cup tequila
⅓ cup fresh orange juice
⅓ cup fresh lime juice
Rim of the glass
1 lime
3 Tbls sugar

Directions:
In a small sauce pan heat water until boiling. Stir in the sugar until fully dissolved. Remove from heat, and let cool.

In a blender combine the simple syrup, tequila, black berries, lime juice and orange juice. Blend until smooth.

Pour through a fine mesh strainer. Let sit in the fridge until ready to serve.

To line the rim of the glass cut the lime into wedges. Rub with lime over the edge of the glass. Dip the rim in the sugar.

Serve over ice garnished with additional lime and blackberries, if desired.

Source: dinnersdishesanddesserts.com
4.

Strawberry Skinny Margarita...

I love strawberries in the summertime and put them in a glass of white wine whenever we have them in the house. So when I saw this recipe for a strawberry skinny margarita, it was meant to be...I can't wait to try it! You can't beat sipping on a tasty treat like this one for only 190 calories.

Ingredients:
4 oz. fresh or frozen strawberries
4 oz. silver tequila
1 lime, juiced
6 oz. club soda
1 tbs. agave nectar (or to taste)
Splash raspberry liquor and/or Triple sec (optional)
raw sugar, granulated sugar, or salt (for the rim, optional)

Directions:
Add the strawberries to a blender or food processor. Blend until smooth.

Add the remaining ingredients plus the strawberry puree into a pitcher. Stir to combine. Serve over ice.

Source: eat-drink-love.com
5.

Blood Orange Skinny Margarita...

Well now, isn't this the color of the summer sun! Believe it or not I've never actually had a blood orange, but I do love, and I mean love, Chobani's blood orange Greek yogurt. So the next time I'm at the grocery store I'll be sure to pick up some of the real thing to make this delicious looking blood orange skinny margarita! Take note, this one is a little over the calorie count of the other skinny drinks on the list at just 214, but it still beats out one you may order at a bar that has 300 or more calories!

Ingredients:
1 1/2 ounces Tequila Avión
3/4 ounce Cointreau Orange Liqueur
1 ounce blood orange juice
1/2 part fresh sour mix
1 orange twist, for garnish

Directions:
In a cocktail shaker, add first four ingredients with ice. Shake and strain (best served over fresh ice). Garnish with orange twist.

Source: shape.com
6.

Pomegranate Skinny Margarita

What gal doesn't love a pretty pink fruity drink! Okay, perhaps those chicks who only like beer, but me...I can't stand the taste of beer. So this pretty pomegranate skinny margarita recipe is right up my alley, and for only 100 calories I'll take two!

Ingredients:
1 & 1/2 oz. of Don Julio Blanco Tequila
Splash Cointreau
1 full lime
1 half lemon
2 slices of an orange
Splash POM juice
Splash of Refine Margartia mix [ all natural, zero calories ]
Splash soda water margarita
Pink sugar for garnish only

Directions:
Pour tequila in a martini shaker with lots of ice. Squeeze 1 full lime, 1 half lemon, 1 slice of an orange. Splash POMJuice, splash Cointreau and splash Refine Margarita mix (only a SPLASH!!). Garnish a glass with pink sugar. Shake, do this for about 30 seconds (it will taste better). Pour over ice. Add soda water to the top (do this after you shake everything up – you cannot shake soda water because it explodes). Garnish with an orange slice.

Source: theskinnyconfidential.com
7.

Frozen Strawberry Peach Skinny Margarita

A frozen margarita for under 200 calories, I'm impressed! I can't wait till vacation time so I can start mixing up some cocktails, though these look so inviting that I don't know if I can wait that long! Do you usually have tequila in your liquor cabinet? In my house we usually only have wine, but now that I've seen all of these and I know how to make them with lower calories, I'm pretty sure tequila will be stocked in our house!

Ingredients:
15-10 frozen strawberries
2 peaches, peeled and chopped
4 ounces tequila
1 cup crushed ice
12 ounces sparkling water

Directions:
Place all ingredients in a blender and blend until smooth.

Source: familyfreshmeals.com

Do you have a favorite skinny margarita recipe? What are your favorite cocktails to make for the summertime?