Smoothie combinations are so plentiful, you'll never be at a loss when it comes to making something healthy and tasty. Smoothies make a great breakfast on the go, post-workout snack or yummy dessert. Make your smoothie with Greek yogurt, skimmed milk and a bit of honey mixed with your favorite fruit combination. This way you can control your fat, calorie and sugar intake. Try these smoothie combinations, then make up some of your own and you'll be a smoothie queen before you know it.
1

Banana and Peanut Butter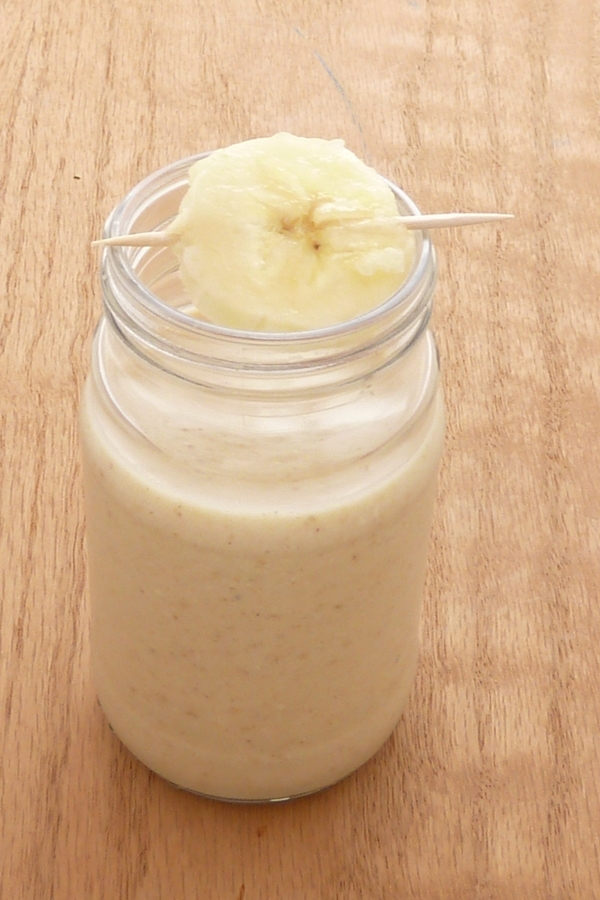 There's something about the flavors of bananas and peanut butter that just scream yummy smoothie combinations. Now, you need to go easy on the peanut butter or you could wind up with a smoothie that isn't all that healthy. Start with a banana and add just a tablespoon of peanut butter. Trust me, you'll taste it! Blend the mixture and enjoy. Toss in some strawberries too for a yummy twist on the peanut butter and jelly sandwich.
2

Berries and Kiwi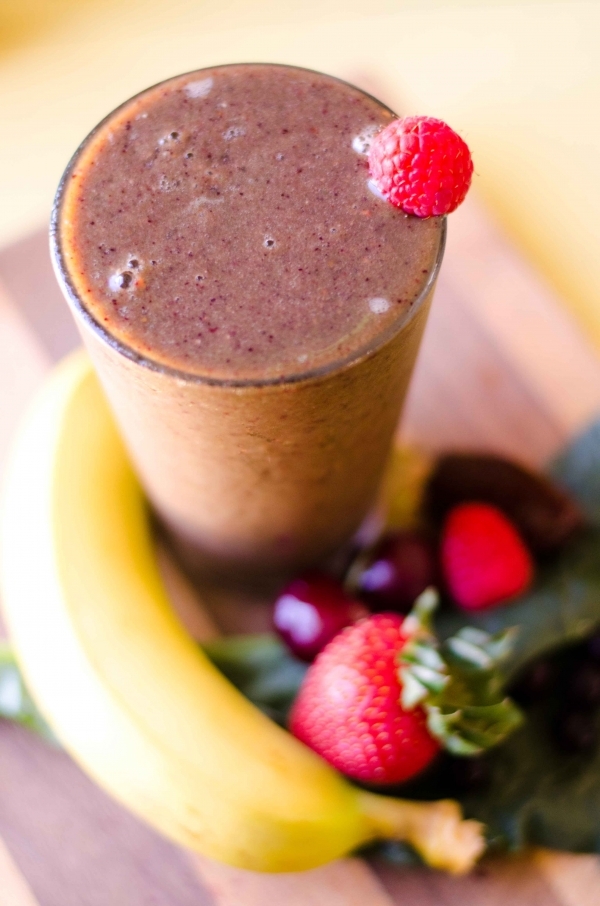 Kiwis are an often overlooked fruit, but these tiny green gems are packed with nutrition and they are very inexpensive. Their flavor pairs really well with berries of all types, so it follows that combining them in a smoothie is a tasty idea. Blend a peeled kiwi with strawberries, blueberries, raspberries, blackberries or any combination of them. You definitely won't be sorry!
3

Blueberries and Peaches
Blueberries and peaches taste great together and you've probably seen the two combined in pie or ice cream. If not, you're missing out. Frozen versions of both whip up well into a smooth and satisfying smoothie you'll want to have again and again. Simply toss a few peach slices and a handful of blueberries into the blender and you're all set.
4

Oatmeal and Fruit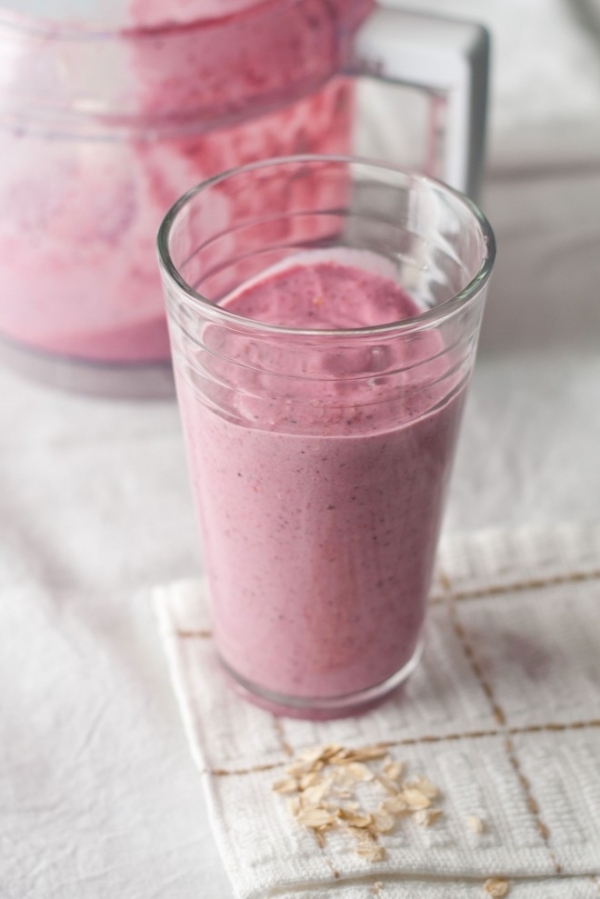 Oatmeal is a whole grain, which means it loads you up with fiber, iron and B vitamins. Its mild taste means it works well in a lot of recipes, including smoothies. Blend raw oats with your yogurt, milk and honey, then toss in your favorite fruits. Banana, berries, mango and melon are ideal.
5

Tropical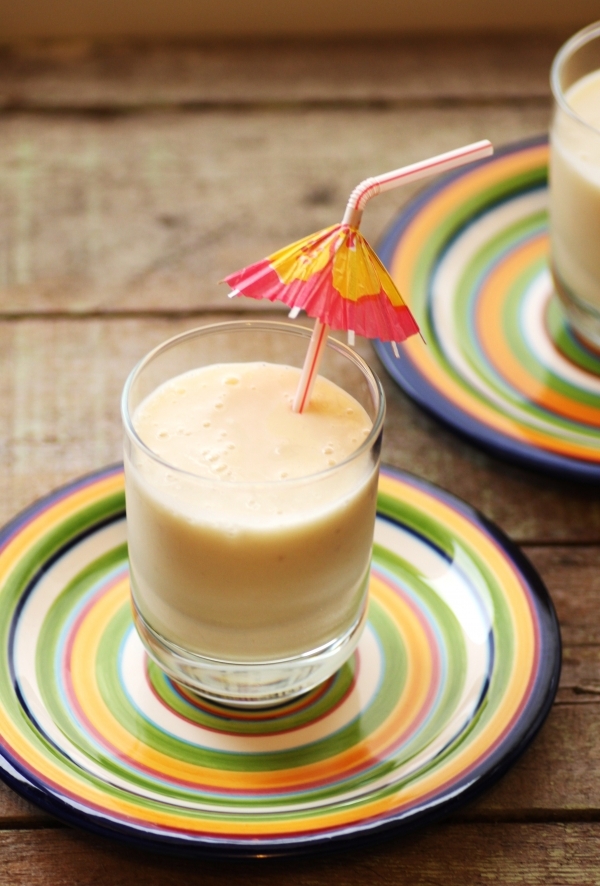 If your mornings feel sluggish and you dread the commute to work, try a tropical smoothie to put you in a mood reminiscent of your last trip to the beach. Pineapple and shaved coconut are perfect, but toss in a bit of papaya, guava or mango too if it makes you happy. Not only will you be dreaming of sun and surf, but tropical fruits are good sources of vitamins A and C, potassium and fiber.
6

Mango and Lime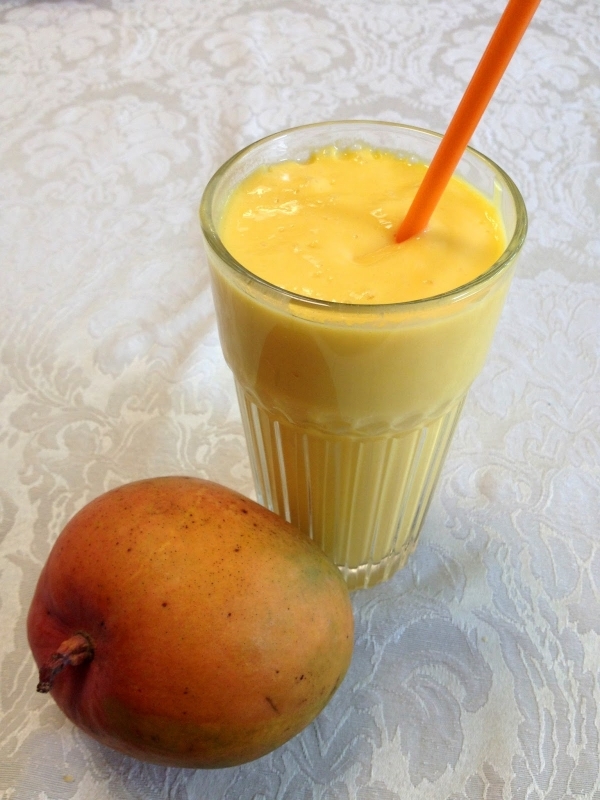 Mango and lime is one of my favorite combinations for smoothies. Blend mango chunks with yogurt, milk and honey. Then squeeze in the juice of a small lime and blend again to mix it in. Sip this smoothie for a healthy snack or to keep your energy levels up during a marathon shopping trip.
7

Cherry and Almond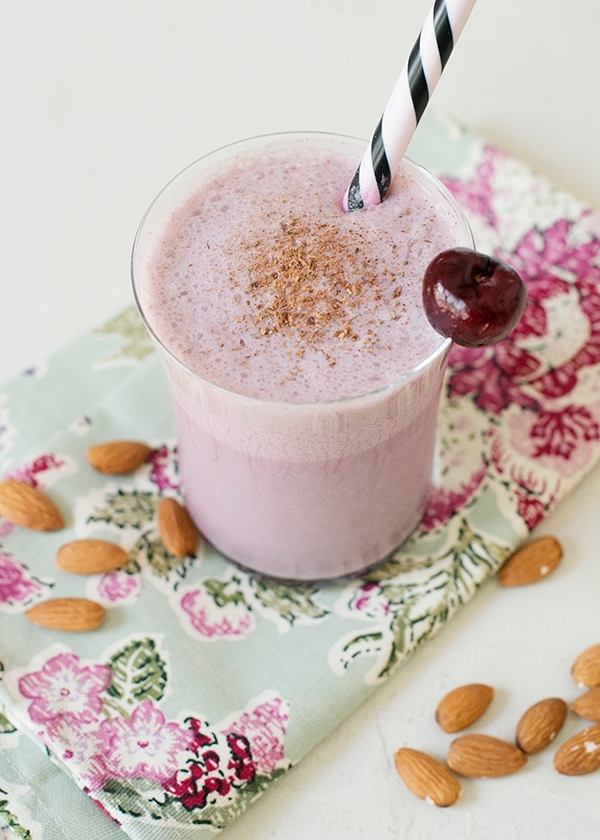 Cherries are a tasty fruit that are easy to find during the summer. Watch for them to go on sale, then freeze the cherries so you can enjoy this smoothie combination all winter long. Combine the cherries with yogurt and honey, then add almond milk instead of cow's milk and puree until smooth.
What's your favorite smoothie combination? Does this list inspire you to try new combinations? I know it does for me.