7 Supercharged Homemade Raw Snacks You Can Make Easily ...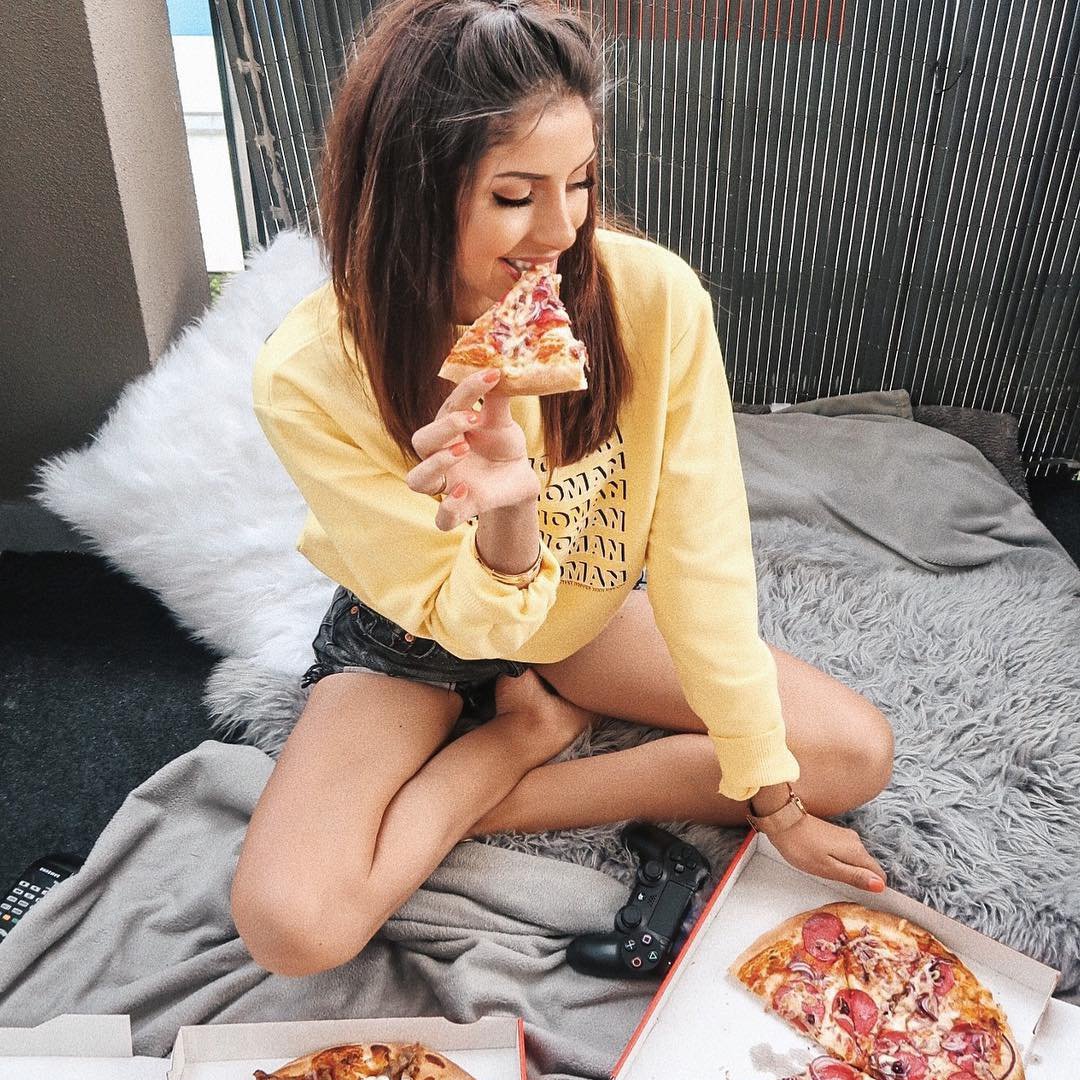 Homemade raw snacks are the smartest thing ever created besides the green smoothie, if you ask me! They are so healthy for you, incredibly nutritious and so filling. My energy soars when I eat more raw treats instead of processed ones, and I also feel happier, lighter and more steady throughout the day. Most raw treats feature dense raw foods that help to calm cravings, aid in focus, enhance your metabolism and contain multitudes of nutrients. Homemade raw snacks are also great to make for yourself or your kids for the week to have for on-the-go ease. Plus, your budget will thank you too since these are much more inexpensive per serving than processed snacks are. Just make a couple batches of these homemade raw snacks and you'll be ready for a week's worth of energizing treats full of nourishment!
Blondies are one of my favorite homemade raw snacks to make when I want something that's not too heavy in chocolate, but just enough to satisfy me. These raw blondie treats from the Fragrant Vanilla Cake blog are perfect for when you're craving something sweet that won't send your blood sugar off course. Plus, it's a free chance to eat chocolate in a healthy recipe, so take it!
Ingredients:
2 cups soft medjool dates, pitted
1 1/2 cups ground flax seed
1 cup shelled hempseeds
2 cups finely shredded dried coconut
1/4 tsp sea salt
1 tsp pure vanilla extract
1/2 cup raw chocolate chunks
Raw Chocolate Chunks:
½ cup raw cacao powder
½ cup raw coconut oil, warmed to liquid
¼ cup raw coconut nectar or maple syrup
A pinch of sea salt
Directions:
In a food processor, combine the dates, flax seed, hemp seeds, coconut, sea salt, and vanilla extract and process until smooth and starting to hold together.
Remove from the food processor and knead in chocolate chunks (directions to make are below) being careful not to handle them too much because they will start to melt.
Using a rolling pin to assist, place on a foil lined sheet pan and roll into a 1 inch thick square.
Place in the freezer for about 30 minutes until cold, then cut into small one and a half inch squares. Store in the fridge.
Raw Chocolate Chunks:
Whisk all ingredients together until smooth and well blended.
Pour into molds, or out onto a sheet of foil and place in the fridge to harden.
Chop into chunks.
Gosh, I love coconut! Is there any recipe that coconut isn't good in? I know everyone isn't as obsessed with it as I am, but honestly, coconut just makes everything better, in my opinion. Coconut is very fiber-rich, which makes it a great replacement for flour in recipes. These fruits bars may look like a version of the store-bought ones with all those processed sugars and flour, but trust me, there is nothing bad in these fruit squares whatsoever. Try these delicious fruit bars out next time you have a sweet tooth. They also make great snacks for kids and you can even pack them in lunch boxes for an on-the-go tasty treat!
Ingredients:
2c of shredded unsweetened coconut
1/4c of coconut oil
1-2tbsp of coconut nectar or agave
1/4c of fresh fruit
Directions:
Put the first three ingredients into a food processor and process for a minute or two.
Add the fruit in after everything else has been combined. Process again for a few seconds.
Press all of this goodness into a parchment lined loaf pan and place in the freezer for about thirty minutes… you want the coconut to be firm enough to slice and still hold its shape.
3.

Raw Coconut ButterCups
This recipe is one of my very favorite for making quick snacks on the go! Featuring simple ingredients, full of flavor, and nutrition, they are also sure to satisfy any sweet tooth. I like making these in mini muffin cups to resemble candy cups, and love how decadent they look and taste. They melt in your mouth like a dream too!
Ingredients:
2/3 cup of shredded, unsweetened coconut
2 tbsp. raw coconut oil
1 tsp. vanilla extract
5 full drops of liquid stevia
optional: dash of cinnamon
Directions:
In a high speed blender such as the Vitamix or Blendtec, add the coconut and then add the oil, vanilla, stevia and cinnamon if using. Place the lid on and start the blender on low and progress to high. Use the tamper if using the Vitamix, and blend on high for about 1 minute. Keep processing until you get a coconut butter consistency, which takes about 2 minutes total.
If you don't have a high speed blender, you'll need to use your food processor. Once you're finished processing or blending, scrape the dough into a mini muffin cup pan, lined with paper liners, or use a regular muffin pan for larger cups. Freeze for 30 minutes and serve.
You can store these in the fridge or freezer, and they make fantastic snacks or mini desserts!
4.

Chocolate Cream Caramel Bars
Emily from the blog, This Rawsome Vegan Life is one of the best bloggers to turn to for amazing raw food recipes that are made of nothing but pure, raw foods. Raw food is awesome for your body because the nutrients are at their peak, making them more available to your cells, and satisfying you much sooner than processed foods. Try out these simple tasty caramel bars. They taste so much better than those nasty, sugary filled candy bars most of us grew up eating. Plus, you can eat them and not get a dreadful tummy ache afterwards!
Ingredients:
Crust:
1 cup almonds
1 cup dates
Pinch of salt
Caramel:
½ cup cashew butter
½ cup coconut oil
1 cup dates
Chocolate cream layer:
1/3 cup coconut oil
2-3 tbsp. cacao paste
¼ cup preferred liquid sweetener
Directions:
To make the crust:
Process the almonds in a food processor into a flour, then add the dates and salt, and process until everything sticks together.
Press into the bottom of a lined baking pan ( like a small bread pan) and refrigerate.
To make the caramel and chocolate cream layers:
Just blend the ingredients for the caramel layer until smooth. Do the same with the chocolate layer. Feel free to add any flavors like vanilla, cinnamon, etc. if you want.
To assemble:
Spread the caramel layer on top of the crust layer. Repeat with the chocolate layer.
Freeze until firm ( about 2 hours).
Keep in the fridge for two weeks or the freezer for a month.
5.

Walnut Truffles with Sticky Date Filling
In the mood for truffles? Try making these incredible truffles, which are quite unique to those over the top chocolate ones you get in a cheap box on Valentine's Day! Walnut truffles taste like a crazy tasty mix between cake and candy, plus these truffles are full of omega 3 fatty acids. Omega 3s help to keep your brain and metabolism functioning at their peak form, along with keeping your heart in tip top shape!
Ingredients:
⅓ cup raw walnuts, ground
¼ cup raw cashews, ground
2 TBSP linseed ( flaxseeds), ground (this is optional and if you don't have you can sub with more walnuts or cashews)
1 tsp solid coconut oil
1 tsp liquid sweetener of choice – raw honey, agave, stevia, maple syrup (you can use less if you want, but make sure you use enough to make the dough sticky)
2 fresh dates, pitted and each chopped in 3 pieces.
Nut meal of choice ( coconut, almond, linseed, etc.)
Directions:
Add walnuts and cashews to a blender and process for few seconds to get them finely ground.
In a bowl, mix nuts with linseed (if using), coconut oil and sweetener until you get a sticky 'dough'.
Roll each piece of date in tiny balls.
Divide 'dough' in 6 parts.
Get 1 part dough and roll it into a ball. Make a hole in it with your thumb and put a sticky date piece inside. Cover it up with the dough and roll it back into a truffle, making sure to cover all sides of the date filling.
Continue with the rest.
To serve, roll the truffles in a nut meal (I used almond meal) and place in the fridge for 10-15 minutes. You can also serve them right away, without fridge time.
Have you ever heard of Nanaimo bars? Nanaimo bars are a Canadian treat from the city Nanaimo in British Columbia. The bars are usually made with sweet wafers, vanilla butter frosting and chocolate. Erin Bosdet of the Simply Dish blog gives us a healthier, raw version of the original bar that is full of flavor and so lovely to look at too! Plus, these are 100% healthy for you, so feel free to have an extra one, and even try some of the dough yourself while you're making these treats!
Ingredients:
1c of soaked dates (soaked for at least an hour)
1/2c of cacao powder
1/2c of unsweetened shredded coconut
1/2c of almonds
For the middle layer:
1c of unsweetened shredded coconut
1/2c of coconut oil
1/4c of coconut nectar (or agave)
a pinch of turmeric (optional)
2tbsp of coconut flour
For the top chocolate layer:
1/4c of cacao powder
2tbsp of coconut oil
1/4tsp of vanilla powder
Directions:
For the base:
Process the above in your food processor until it all comes together…about thirty to forty five seconds.
Press the mixture into your lined loaf pan, flatten the top and set aside.
For the middle layer:
Process the first four ingredients in your food processor until smooth, remove the blade and stir in your coconut flour.
Now you're thinking…turmeric? Yep. A little goes a long way and it will help you achieve the yellowy look, similar to a 'traditional' nanaimo bar. And I personally think it levels out the sweetness a bit. Yay!
The mixture will seem a bit moist, that's only because the coconut oil has melted from the heat of the food processor.
Don't worry, it all works out.
Pour the mixture over your base and smooth out the top.
Place it all in the freezer for about thirty minutes.
For the top chocolate layer:
Place the ingredients into a stainless steel bowl and rest the bowl over a pot of simmering water just long enough for the oil to melt.
Give it all a good stir and drizzle it over the top of the first two layers. Because the first to layers have been in the freezer, you'll want to spread the chocolate fairly quickly so that it doesn't harden unevenly.
To Serve:
Slice with a cool, dry knife and store the bars in the fridge.
I hope you enjoy this one as much as I do!
I used to live off protein bars for an afternoon snack. They were so easy to tear into, and they really held off the afternoon sugar cravings. Even though I bought no sugar added versions, I still hated spending the money for a processed food. So, I started making my own at home, and went by this recipe by Erin at the blog, Simply Dish. These are super simple to make, so filling, and they give you so much energy that also banishes hunger for hours! I like to use about 1 tsp. of pure stevia in place of coconut nectar, but do whatever works for you. Either way, these are great to make for the week ahead, or even as a healthy treat for family and friends. They're my go-to recipe when I want something sweet and protein-rich that my body and my budget will thank me for!
Ingredients:
1/2c of unsweetened shredded coconut
1/4c of flax seeds
1/4c of sunflower seeds
1/4c of chia seeds
2 tbsp of pumpkin seed protein powder (optional, or use hemp protein powder or hemp seeds)
1/2c of raw tahini
2 tbsp of coconut oil
2 tbsp of coconut nectar
2 tbsp of raw dark chocolate ( or use homemade chocolate made with coconut oil and raw cacao)
a pinch of Himalayan salt
Directions:
Mix all of the ingredients together, except for the chocolate.
Press the mixture into a parchment lined loaf pan.
Over a simmer pot of water, melt the two tablespoons of dark chocolate until just melted…….. with a spatula, spread a thin layer of the melted chocolate over the protein mixture and sprinkle a little bit of salt over the top.
Place them in the freezer for about an hour (maybe less) and slice.
I recommend that these be stored in the fridge or the freezer………. I didn't want to use a whole bunch of sticky sweet stuff, which of course would hold them together just a bit better at room temperature.
Note: If you make homemade raw chocolate, just melt 2 tbsp. melted coconut oil with ¼ cup raw cacao powder, a bit of sweetener if you want, and blend it up. If you use it immediately you won't need to melt it in this recipe and can make it right away. Alternatively, you can put it in the fridge to firm up for 30 minutes to harden into chocolate.
With the many types of raw recipes you can find online or in a cookbook, there's no need to turn to processed snacks. Most of these make enough batches for one or two weeks, and take at most 15 minutes of your time. I highly suggest implementing raw treats into your day. You will feel so much more energized, satisfied and you'll be healthier too! Do you like to make homemade raw treats?
Sources: rawfoodrecipes.com, rawfoodrecipes.com, rawfoodrecipes.com, rawfoodrecipes.com, rawfoodrecipes.com, rawfoodrecipes.com, rawfoodrecipes.com
{{#comments_count}} Show Commnents ({{comments_count}}) {{/comments_count}}