Dining out, parties, and even when relatives visit; it seems wherever you go that you are surrounded by dangerous desserts. Apple crisp, cookies, pumpkin pie, carrot cake and pecan pie are dangerous desserts because of the high calories, fat and decadent taste. Waistlines beware. If you want to better your health and avoid weight gain, swap out these dangerous desserts for low calorie ones. You will be glad you did as you avoid packing on pounds from excess sugars, calories and low nutrition.
---
1

Apple Crisp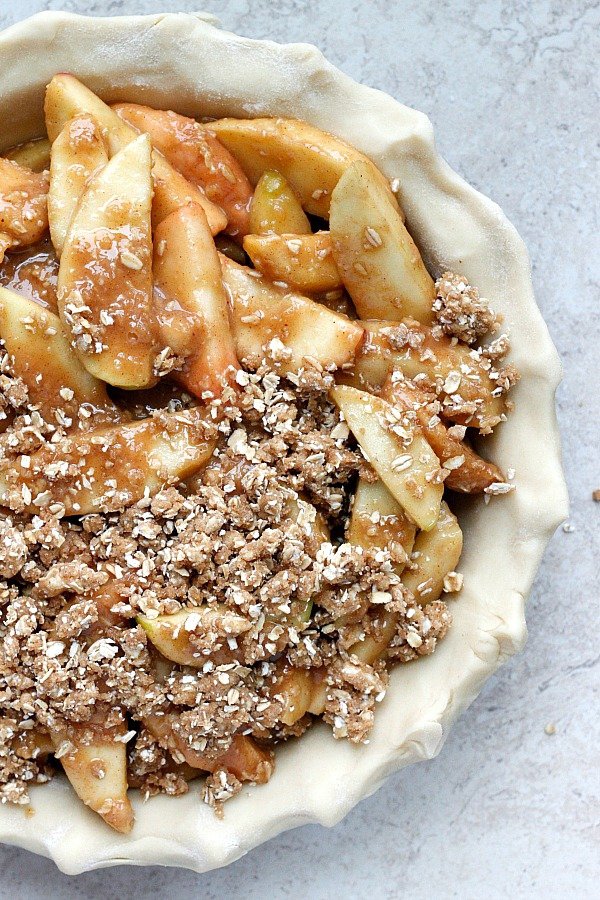 Apple crisp contains sliced apples topped with a mixture of butter, flour, sugar, oats and seasonings. It's baked until tender and browned. High in carbohydrates and fats, a serving of apple crisp also is high in calories. A 1-cup serving of apple cobbler contains 396 calories, according to the U.S. Department of Agriculture, or USDA. Of that amount, carbohydrates account for 304 calories, fats make up 76 calories and proteins amount to 16 calories. But few can stick to one serving. Since it is tough to practice moderation with this ultra-decadent dessert; swap this out for a baked apple with a sprinkle of cinnamon and sugar. Sometimes the simplest meals taste the best!
2

Cookies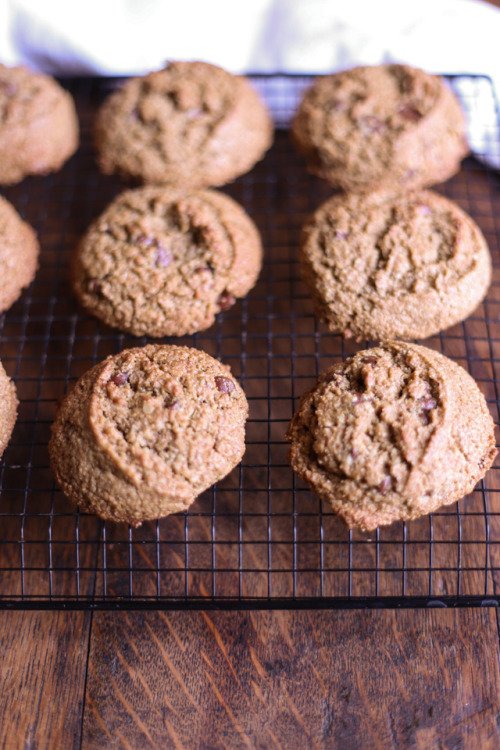 The average chocolate chip cookie has 210 calories with 90 of those calories coming from fat. And no that is not a total danger zone but since it is so tough to stop at one cookie, having just 5 can sabotage your diet, consuming the majority of your calories in one sitting. So avoid the cookies and have a wheat cracker instead. It's not the same but worth it to achieve your weight loss goals!
---
3

Peppermint Brownie Sundae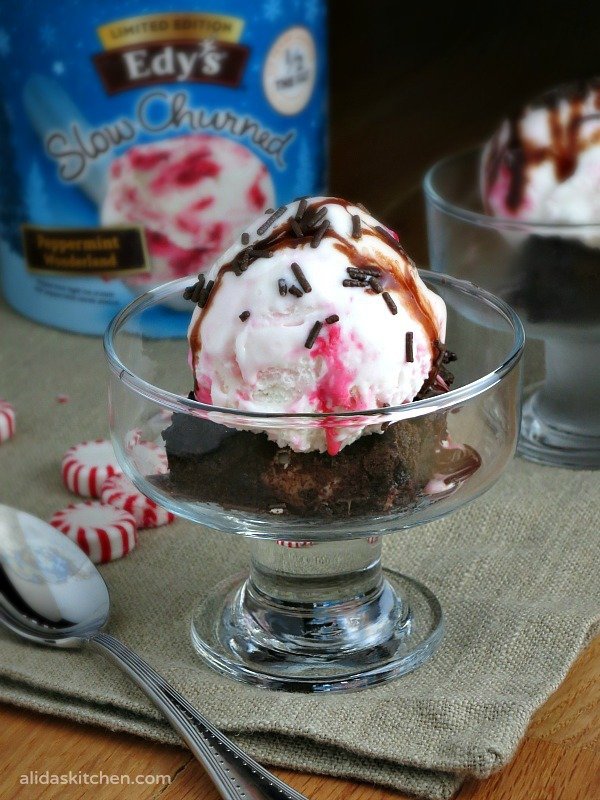 We all like the occasional treat but certainly not one that will sabotage our diet like the peppermint brownie sundae. One sundae contains 1,160 calories, 52 g fat (28 g saturated fat), 108 g sugar and 14 g protein. If you wouldn't drink an entire liter of soda, you probably shouldn't order this sundae either because they both contain the same amount of sugar. Recreate this dessert the healthier way with whole wheat flour and non fat Greek yogurt instead of ice cream. Save loads of calories and your lean waist in this healthy swap!
---
4

Gingerbread Loaf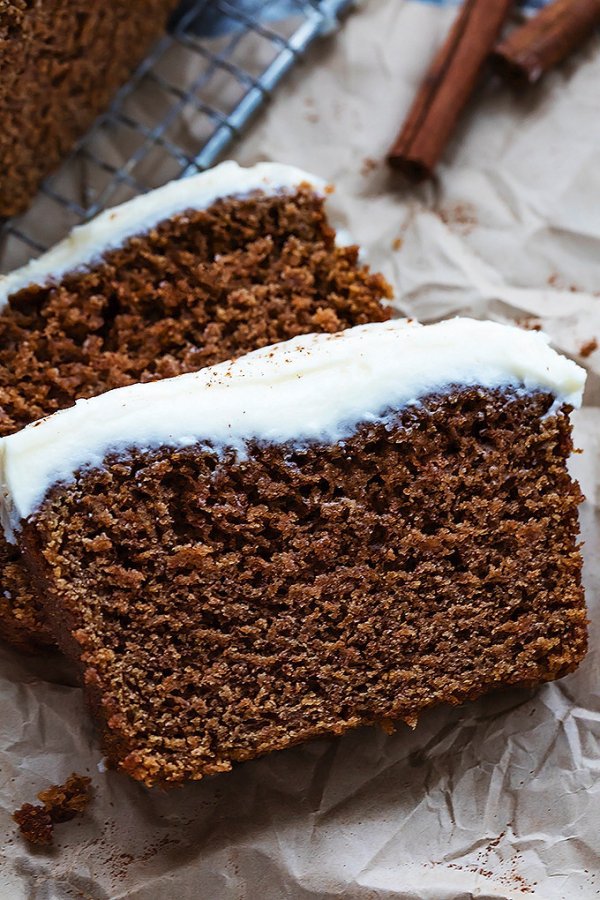 Served at many restaurants and possibly the dish at your last holiday party, gingerbread is a dessert that won't disappoint, at least not in taste. But one slice contains 430 calories, 13 g fat (7 g saturated fat), 53 g sugar and 5 g protein. Yikes! And since 13 grams of fat makes up one-fifth of the fat you're allotted in a day, you should run the other way immediately. Also with 53 grams of sugar, we can practically feel the cavities forming. Before you throw in the towel let's make It healthier: Enjoy a low-fat gingerbread cookie with icing for only 66 calories and 8.5 grams of sugar and in your recipe, forget the butter and swap out for applesauce.
---
5

Pumpkin Pie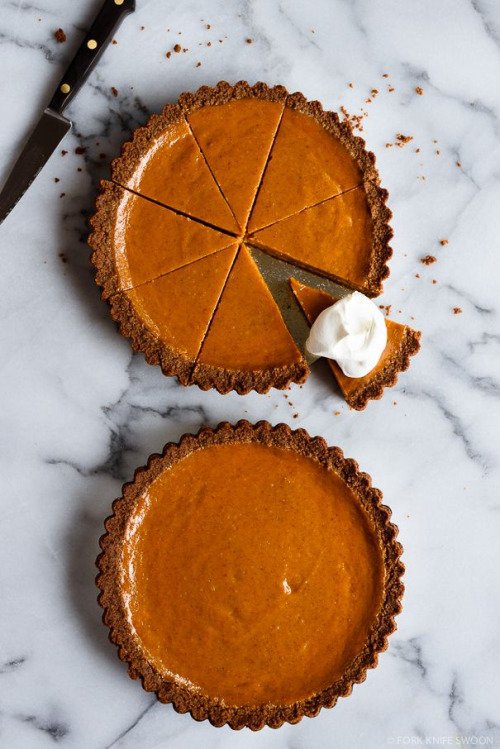 Ranking as the top holiday pie for Thanksgiving, pumpkin pie is 310 calories per slice. Pumpkin pie is very simple; most of the calories you're going to get are from the crust. Usually it's just made of canned pumpkin — there are a few eggs in there, a little bit of sugar and really that's about it. Create your own crust and use egg whites to save on calories without sacrificing the taste!
---
6

Carrot Cake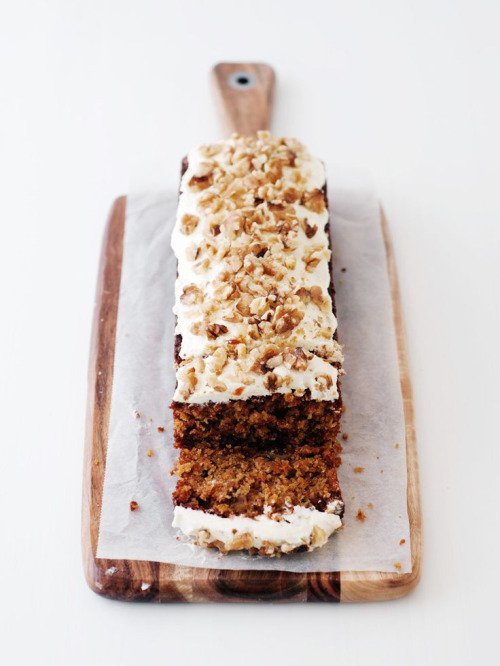 You may think carrot cake is healthy since it contains a vegetable, but think again! This dessert is usually loaded with oil, butter, cream cheese and sugar, as well as carrots, making it hard to fit into a low-calorie diet. A slice of a traditional 9-inch, two-layer carrot cake with cream cheese frosting can contain as many as 854 calories, with 480 of these calories coming from fat. Opt for a slice of the single-layer version of carrot cake and you'll still be consuming 670 calories, with 420 calories coming from fat. ‌‌ Reducing the oil by half in the cake batter, eliminating the butter in the cream cheese frosting and adding crushed pineapple and nonfat buttermilk to the cake batter to keep it moist results in a single-layer carrot cake with 342 calories per slice, of which 153 come from fat. Using only a drizzle of frosting on a similar cake made in a fluted, ring-shaped pan can reduce the calories further so that your cake has only 210 calories -- with only 45 calories from fat.
---
7

Pecan Pie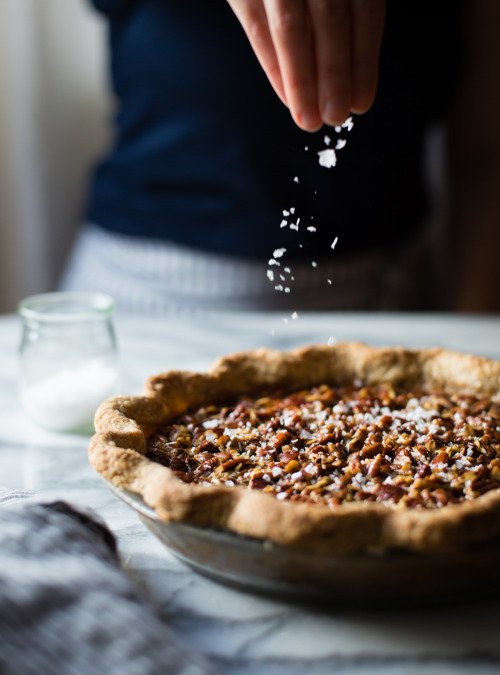 Since the pecan pie is the highest in calories, estimated to be an average of 500 calories per slice and that's dividing a standard pie into eight slices, it might be best to avoid this. The butter content in the pie crust accounts for about 1/5 of the calories, and the pie's two sources of sugar make up the rest of the calories. With your pecan pie, you have corn syrup in there and then on top of the corn syrup, which is just sugar, is more sugar in the form of either plain white sugar or brown sugar, so that really bumps up the calories in there. Since the pecans are a good source of healthy fats, skip on the pie and just have some pecans with honey.
With all these healthy swaps you can easily avoid the dangerously high calorie desserts and choose the healthiest choice for your body! You only have one life so make the healthiest choices and live a longer, happier and more fulfilled life!
---
Comments
Popular
Related
Recent