7 Tasty Cupcakes to Whip up for the First Day of School ...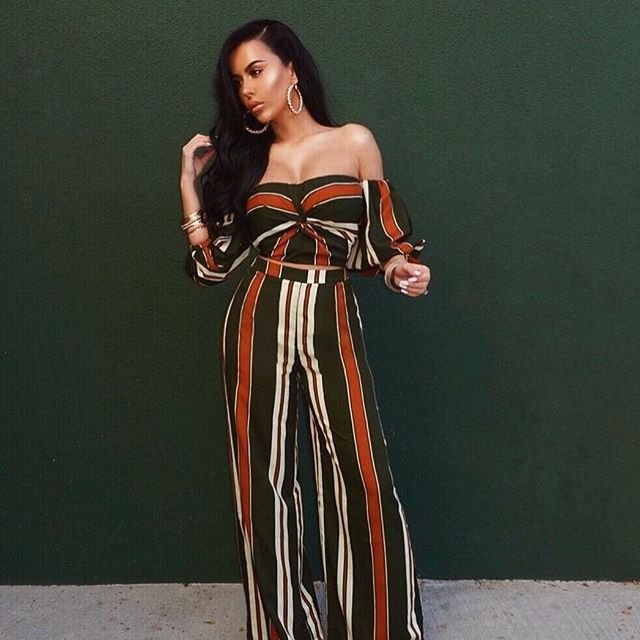 Send your kids back to school with a surprise when you whip up these tasty cupcakes that are full of creative designs. The first day of school can be so nerve wrecking for little ones, so why not help them break the ice by baking tasty cupcakes for their classmates?! I can't wait to hear what you think about these back to school cupcake recipes...
1.

An Apple a Day Cupcake
Apples have always been a back to school icon that is associated with teachers, which is why this tasty cupcake recipe is first on my list. How adorable is the little gummy worm?! I love the way the top of the cupcake looks just like an apple. This is such a great idea for your child's first day of school treat to share with his teacher and classmates.
Ingredients:
Cupcakes:
1 box Betty Crocker® SuperMoist® yellow cake mix
½ teaspoon ground cinnamon
¾ cup apple juice
⅓ cup unsweetened applesauce
3 eggs
Frosting:
½ teaspoon red paste food color
1 container Betty Crocker® Rich & Creamy vanilla frosting
Decorations:
12 thin pretzel sticks, broken into pieces
16 spearmint leaf gumdrops
12 gummy worm candies, cut in half, if desired
Directions:
Heat oven to 350°F (325°F for dark or nonstick pans). Place paper baking cup in each of 24 regular-size muffin cups.
In large bowl, beat cupcake ingredients with electric mixer on low speed 30 seconds, then on medium speed 2 minutes, scraping bowl occasionally. Divide batter evenly among muffin cups.
Bake 18 to 23 minutes or until tops spring back when lightly touched. Cool in pans 10 minutes; carefully remove from pans to cooling rack. Cool completely, about 30 minutes.
Stir paste food color into frosting in container. Spread frosting over cupcakes.
To decorate cupcakes, poke 1 pretzel piece into each cupcake for stem. Cut each gumdrop leaf into 3 slices. Poke 2 gumdrop leaves into top of each cupcake on either side of pretzel stem. Poke half of gummy worm into each cupcake. Store loosely covered.
Source: bettycrocker.com
I've seen some really cute back to school cupcake ideas with little fondant pencil toppers on them. However, they were not as cute and clever as this cupcake that looks like an actual school pencil! Your little one is going to have the best first day of school when s/he impresses the entire school with this recipe. You can make any kind of cupcake, because the secret's in the icing!
Ingredients:
2 sticks butter, softened
2 teaspoons vanilla
2 tablespoons milk
4 cups powdered sugar
Directions:
In the bowl of a mixer, beat butter, vanilla and milk on medium until smooth and well blended. Slowly add powdered sugar and beat on medium-low until just mixed. Increase speed to high and beat for two minutes.
Set aside a very small amount of frosting and color it black. To the rest, add a drop of pink and a drop of tan, or any beige-ey color.
Using a large open star tip, pipe the beige/tan frosting, spiraling it around a few times. Using a round tip (I used #5) pipe a sharp tip in black (Hold your piping bag at a 90 degree angle...squeeze a good dab of frosting then slowly pull up as you continue piping. When it gets to desired height, stop piping FIRST, then lift tip up)
Source: confessionsofacookbookqueen.com
These first day of school cupcake ideas just keep getting more adorable! This one would make the perfect treat for your son or daughter who is super excited about getting to ride the school bus for the first time. Can you guess what the school bus is made from?!
Ingredients:
Cooled cupcakes (baked from your favorite recipe)
Blue and green frosting
Sugar wafers
Chocolate chips
Black and white decorators' gel
Red mini M&M's
Directions:
To make one, first frost a cooled cupcake (baked from your favorite recipe) with blue and green frosting. Cut a small notch from the upper left corner of a sugar wafer, then set the wafer in place just above the green frosting. (You can trim the other end of the wafer if your bus is too long.) Add 2 chocolate chips tips down for wheels, then use black and white decorators' gel for the details. Add a red M&M's Mini for a Stop sign, and you've got one tasty treat kids will line up for.
Source: spoonful.com
Is your little one still learning their ABCs and the words that each letter represents? Make their first day back to school all about learning right from the moment they wake up until it's time for bed with these A (apple), B (banana), and C (carrot) cupcakes. This recipe is great for moms who are looking for a healthier cupcake. Add a cute topper and frosting and your kids won't know the difference!
Ingredients:
1 1/2 C flour
3/4 tsp baking soda
1 tsp baking powder
1/4 C honey
1/4 C sugar
1 C finely chopped carrots (about 1 large carrot) - It's easiest to do this in a food processor. If you use organic carrots and scrub them well, you don't even have to peel them first.
1 C overripe banana (about 2 bananas), mashed
1/2 C unsalted butter, room temperature
2 eggs
1 tsp vanilla extract
zest of 1 medium-sized lemon
1 C apples, peeled and roughly chopped (I used Golden Delicious, but you can use whatever kind you like)
Cinnamon cream cheese frosting (check source for link)
Directions:
In a medium-sized bowl, whisk together flour, baking soda, and baking powder.
In a large bowl, mix honey, sugar, carrots, bananas, butter, eggs, vanilla, and lemon zest until well combined. Add flour a little bit at a time, mixing until just combined. Fold in apples.
Fill cupcake liners 3/4 full.
Bake at 350 F for 20 minutes or until a toothpick comes out dry. Frost with cinnamon cream cheese frosting.
Source: cupcakeproject.com
Remember the days of getting to wash your teacher's chalkboard at the end of the day and clapping the erasers together? Sometimes I miss school, but who wouldn't when you get to have fun cupcakes like these on your first day?! When you first look at the chalkboard topper it may seem a little intimidating to design if you're a novice baker like myself, but just wait until you read the directions and hear how easy it is.
Ingredients:
Yellow, green, and white frosting
Cupcakes
Red Skittles or M&M's
Small plastic bag
Rubber band or twist tie
Chocolate-covered graham crackers
White Good & Plenty candies
Directions:
Cover the cupcakes with yellow frosting and allow them to sit for an hour before decorating. Dab each red Skittle or M&M with a bit of green frosting for the apple's leaf, then set them aside.
Put a tablespoon or two of white frosting into a small plastic bag for piping. Cut a very small hole in a corner of the bag, twist the top of the bag closed, and secure it with a rubber band or twist tie. Piping the frosting gently out of the hole, write messages on the chocolate-covered graham crackers. Leave space at the bottom of the cookie, where it'll be stuck into the cupcake.
Cut a groove in the cupcake's frosting with a knife, then fit a blackboard into the groove. Add one Skittle or M&M apple and a piece of Good & Plenty chalk, as shown.
Source: spoonful.com
If this little guy doesn't make your kids smile on their first day back to school, then I don't know what will! Now that they are getting up earlier and will most likely see the sunrise, send them on their way with a cupcake to match their early morning. What could be cooler, or should I say hotter, than a sun with sunglasses?!
Ingredients:
Cupcakes:
1 box Betty Crocker® SuperMoist® butter recipe yellow or yellow cake mix
Water, butter or vegetable oil and eggs called for on cake mix box
Frosting and Decorations:
Yellow food color
1 container Betty Crocker® Rich & Creamy vanilla frosting
Powdered sugar
48 large yellow, orange and/or red gumdrops
1 tube (4.25 oz) Betty Crocker® black decorating icing
1 tube (0.68 oz) Betty Crocker® red decorating gel
Directions:
Heat oven to 350°F (325°F for dark or nonstick pans). Place paper baking cup in each of 24 regular-size muffin cups. Make and bake cake mix as directed on box for 24 cupcakes. Cool in pans 10 minutes. Remove from pans to cooling racks. Cool completely, about 30 minutes.
Stir 15 drops food color into frosting until bright yellow. Frost cupcakes.
Lightly sprinkle powdered sugar on work surface and rolling pin. Roll 4 gumdrops at a time into flat ovals about 1/8 inch thick. Cut thin sliver off top and bottom of each oval to make rectangles. Cut each rectangle in half crosswise to make 2 squares; cut each square diagonally in half to make 2 triangles.
Arrange 8 gumdrop triangles around edge of each cupcake for sun rays. Using small writing tip on black icing tube, pipe sunglasses on each cupcake. Using red gel, pipe smiling mouth on each cupcake. Refrigerate until ready to serve. Store covered in refrigerator.
Source: bettycrocker.com
Besides the apple, owls are another popular icon that are associated with school, especially at graduation time. If you have a child graduating this year, this kooky looking fellow would be a fun way to celebrate their first day of school. Plus, with Oreo eyes, this recipe will be irresistible!
Ingredients:
1 – 18.25 ounce box Devil's Food Cake Mix + ingredients to make
1 – 16 once tub chocolate frosting
Oreo cookies (2 cookies per cupcake)
brown m&m's (2 per cupcake)
orange m&m's (1 per cupcake)
Directions:
Bake cupcakes according to package directions. Note: You do not want oversize cupcakes or the Oreos will not lay flat so do not overfill muffin cups. Allow to cool.
Frost cupcakes. Gently sweep up two "ears" using your icing spatula.
Carefully twist Oreos so that filling is intact. Save the side without filling for snacking or alternate use. Place 2 Oreo halves with filling onto cupcake for "eyes". Top with 2 chocolate m&m's for the "eyes". Place an orange m&m vertically for the "nose". Continue until all are complete.
Source: babble.com
Are you baking any tasty cupcake recipes for your little one's first day of school? My favorite ideas from these fun back to school recipes would have to be the pencil cupcake and the owl, of course! How about you, which first day of school tasty cupcake idea is your favorite?
{{#comments_count}} Show Commnents ({{comments_count}}) {{/comments_count}}