Sure, the classic cheese and chicken are good, but there are so many super yummy things to add to your enchiladas, so why stop there? Mexican-style food is a staple at my house, but the same old enchiladas can get boring, so I've spent hours tweaking the fillings to find tasty alternatives to keep everyone's taste buds alive and happy. That pays off for you because I'm going to share my favorite things to add to your enchiladas so you can enjoy the tastiness without all the work. You're welcome.
---
1

Mashed Potatoes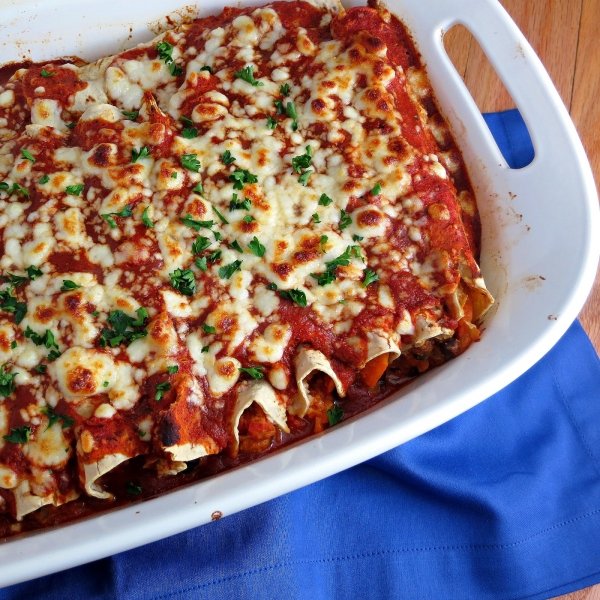 If your house is anything like mine, there are always leftover mashed potatoes. Don't throw them away because they are so fantastic that they might become your favorite of the things to add to your enchiladas. Simply spread the potatoes on corn tortillas, sprinkle with shredded cheddar cheese and season with salt and chili powder. Roll the enchiladas, smother them in red or green chili and bake until hot. Yum!
---
2

Mushrooms and Peppers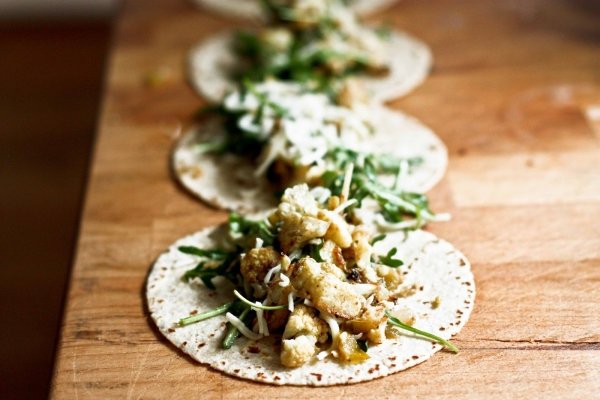 Grilled mushrooms might not sound all that Mexican, but they work fabulously in enchiladas. Sauté sliced mushrooms in a bit of oil with diced poblano peppers. Sprinkle each of your tortillas with a bit of Jack cheese, top with the mushrooms and peppers and roll. Sprinkle with a bit more cheese and bake at 350 degrees until hot and melty. This enchilada tastes great topped with fresh salsa, sour cream and diced avocado.
---
3

Cream Cheese and Spinach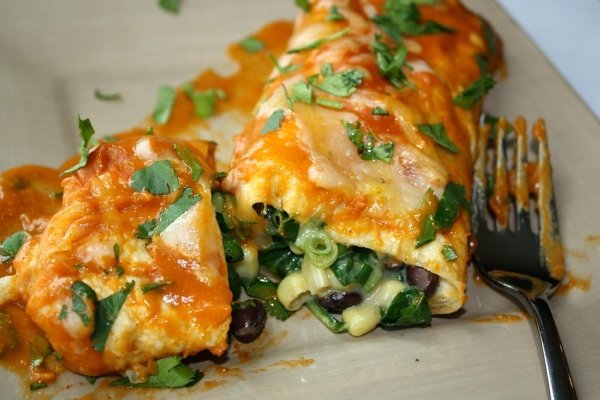 The combination of cream cheese and spinach tastes so good smothered in spicy green chili. To make the enchiladas, combine cream cheese and fresh spinach in a bowl. Season with a bit of minced garlic, salt and freshly ground black pepper. Fill the tortillas with the mixture, roll them up and top them with shredded cheddar cheese and green chili. Bake them until the sauce gets hot and bubbly, then get ready for pure deliciousness.
---
4

Fajita Filling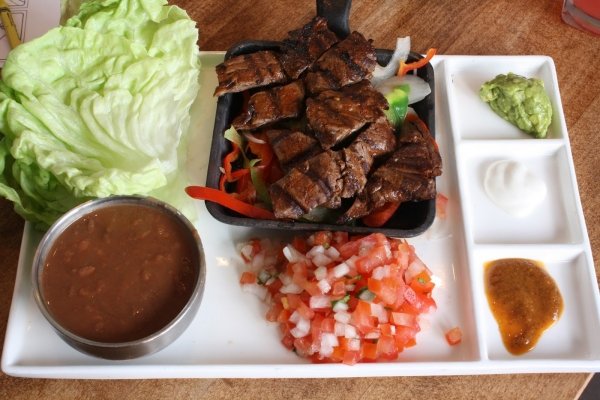 If you love fajitas, you're going to go crazy for this variation on enchiladas. Fill each tortilla with grilled chicken or steak and top with sautéed onions and bell peppers. Add some cheese, roll the enchiladas and bake until hot. Top with shredded lettuce, diced tomatoes, sour cream and guacamole for a truly tasty meal you'll want to eat all the time.
---
5

Beans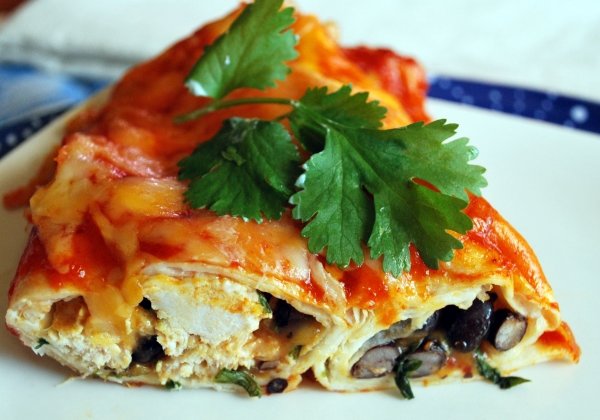 Not only are beans full of fiber, but they're a great alternative to meat in enchiladas. They also taste great paired with beef or chicken, so you can enjoy them several ways. Combine pinto or black beans with cheese to fill the enchiladas. Top them with additional cheese and red enchilada sauce before baking. Once hot, top with shredded lettuce and diced onions.
---
6

Avocado and Queso Fresco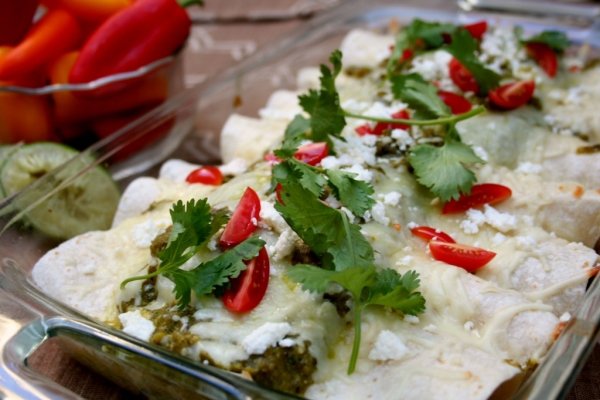 This is a super tasty combination and it's great for people who don't eat meat. Simply fill the tortillas with sliced avocados and a sprinkling of queso fresco. Bake them until hot then smother with green chili, sour cream and chopped tomatoes. This recipe will make you the most popular dinner host in town!
7

Breakfast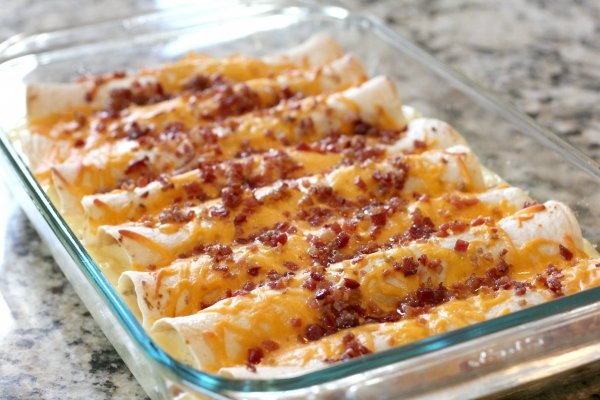 Who says you can't have enchiladas for breakfast? Corn tortillas are pretty mild tasting, which means they pair well with a whole host of ingredients, so why not try serving them at your next brunch party. Fill the tortillas with ham, scrambled eggs, cheese and sliced veggies. Bake and serve with hot green chili, fresh salsa or guacamole to round out the flavor. Sausage, bacon and hash browns are other super tasty filling options.
What's your favorite enchilada recipe? I could eat one every day! Which will you try first?
---
Comments
Popular
Related
Recent