In honor of this Saturday, which I'm spending with my girl cousins (about 12 if everyone shows), I'm sharing with you this list of summer cocktails for a girls' night in. I tend to have the same cocktail wherever I go, but I can be disappointed if it's not made correctly. That's the good thing about a night in with the girls. You make it and you can tweak it to get the taste just right! These are tried and tested cocktails that have been around a while, and you really can't go wrong with them. Give these summer cocktails for a girls' night in a try and let me know your favorite!
---
1

Bellini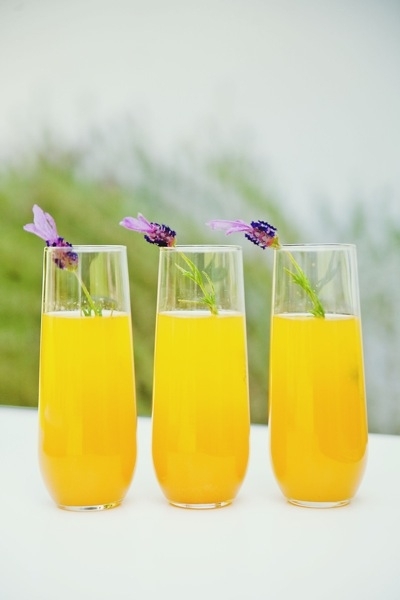 The Bellini, one of the most perfect summer cocktails for a girls' night in, can be made with peach juice, peach nectar, or pureed white peaches. I like the idea of using the fresh peaches so that's the recipe I've included below with a little extra ingredient.
1 ounce Pureed White Peaches
1/4 teaspoon Freshly Squeezed Lemon Juice
Prosecco Sparkling Wine
1 dash of Grenadine
Peach Slice for Garnish
Pour pureed peaches and lemon juice in the bottom of a champagne flute. Carefully top off with Prosecco. You don't want it to bubble over. Add a dash/splash of Grenadine. Stir gently. Garnish with peach slice. You may opt to add 1/4 ounce of peach Schnapps to the pureed white peaches for a little added punch.
---
2

Who Doesn't Love a Margarita?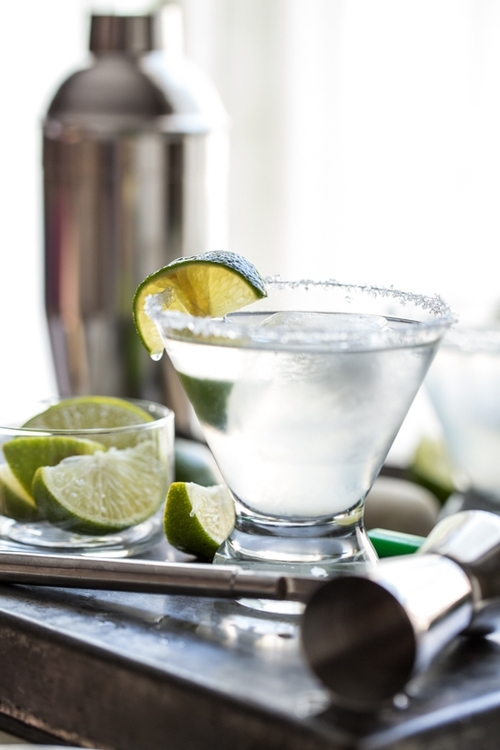 There are all flavors of margaritas available, and most everyone tends to go for the frozen version. Give this «neat» version a try. It's quite simple to make without the noise of a blender cutting off the girl talk.
1 1/2 oz tequila
1/2 oz triple sec (Cointreau is recommended)
1 oz fresh lime juice (or lemon juice if you prefer)
Lime wedge for garnish
Salt or sugar to rim the glass (optional)
Pour the ingredients into a cocktail shaker with ice cubes.
Shake well. If desired, salt the rim of a chilled margarita glass. Pour contents, with ice, into the glass. Garnish with the lime wedge.
3

The Classic Martini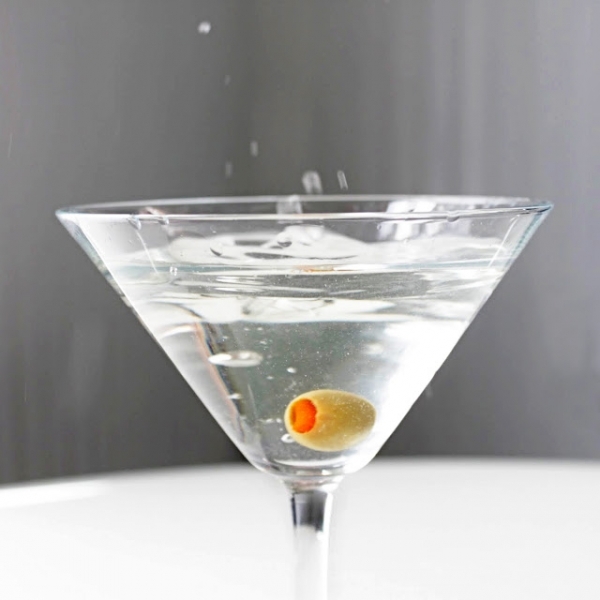 Once again, the martini is another drink that has been through changes using more and more flavors. Even the original has several variations as far as how dry, vermouth, Vodka, gin, and yes, even whether or not to shake or stir. It's a classic, ladies, so give this one a try.
2 1/2 oz gin
1/2 oz dry vermouth
1 green olive or lemon twist for garnish
Orange or Angostura bitters (optional)
Pour the ingredients into a mixing glass filled with ice cubes. Stir for 30 seconds. Strain into a chilled cocktail glass. Add a dash of orange or Angostura bitters if desired
Garnish with the olive or lemon twist.
Below is an explanation of the different takes on a classic martini:
Dry Martini - Traditionally uses more dry vermouth, however recent trends define a Dry Martini as using little or no vermouth.
Bone Dry or Desert Martini - No vermouth.
Gibson - Garnish with a cocktail onion.
Perfect Martini - Use equal parts of sweet and dry vermouth.
Dirty Martini - Add a small amount of olive brine.
50-50 - Use equal parts of gin and dry vermouth.
Vodka Martini - Replace gin with vodka for a nice alternative.
---
4

The Affair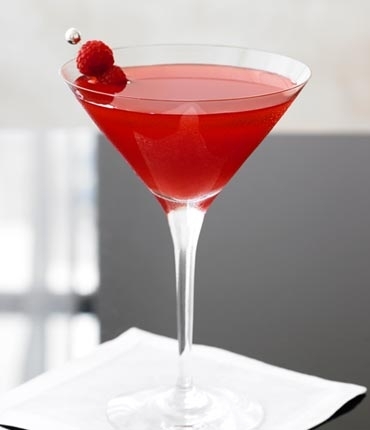 I love anything strawberry so this is a favorite of mine. Honestly, I love the name, too. Think about asking the cute bartender if you can have an "affair." Grey Goose Vodka uses their L'Orange for a "Passionate Affair." Yum!
GREY GOOSE L'Orange 1 ½ Parts
Cranberry Juice 1 ½ Parts
Passion Fruit ½ Parts
Raspberries 6
Simple Syrup 1 tsp
Lime Juice ½ Parts
In a cocktail shaker, mix the seeds and pulp from half a passion fruit. Add the other ingredients with plenty of ice and shake hard. Strain through a fine sieve into a martini glass and garnish with raspberries.
Note: The classic uses simply 2 ounces each of strawberry schnapps, cranberry juice, and orange juice poured over ice and topped with club soda if so desired.
To translate parts in a cocktail recipe, see my sources.
---
5

Chi-Chi, an Island Cocktail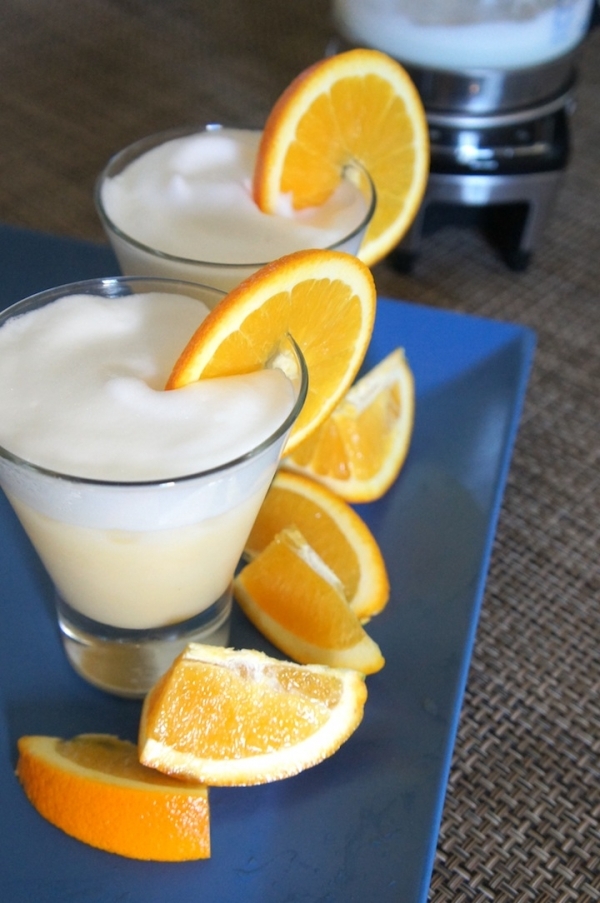 With coconut and pineapple this cocktail will definitely give you the island vibe.
1 1/2 oz vodka
4 oz pineapple juice
1 oz cream of coconut
1 slice pineapple
1 cherry
Blend vodka, pineapple juice, and cream of coconut with one cup ice in an electric blender at a high speed. Pour into a red wine glass, decorate with the slice of pineapple and the cherry, and serve.
---
6

Strawberry Daiquiri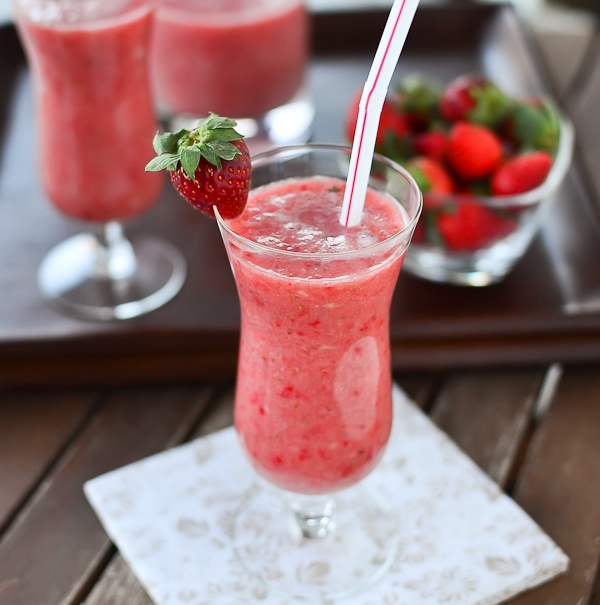 Who does not love a daiquiri? I admit I'm partial to the frozen ones, so add the ingredients together with some ice in a blender and go for it!
1 oz light rum
½ oz strawberry schnapps
1 oz lime juice
1 teaspoon powdered sugar
1 oz fresh or frozen strawberries
The classic recipe says to shake with ice and strain into cocktail glass. My take on this is add fresh strawberries, rum, lime juice and powdered sugar (Schnapps optional) to a blender with preferably crushed ice for easier blending. If you have a frappe setting on your blender, it works the best. Otherwise, try the settings on your particular blender until you find one that makes a perfect slush.
---
7

Zombie

How appropriate given all the fascination with zombies these days is this Zombie cocktail? I personally would not use the 151-proof rum, as it is quite strong; stick with regular light rum and Jamaica rum.

1 oz unsweetened pineapple juice
Juice of 1 lime
Juice of 1 small orange
1 teaspoon powdered sugar
½ oz apricot brandy
2-1/2 oz light rum
1 oz Jamaica rum
1 oz passion fruit syrup (if desired)
½ oz 151-proof rum

Put all ingredients with a half cup of crushed ice into a blender. Blend at low speed for one minute and strain into a frosted highball glass. Carefully float rum and then top with your favorite garnishes. Serve with a straw.
---
8

Sangria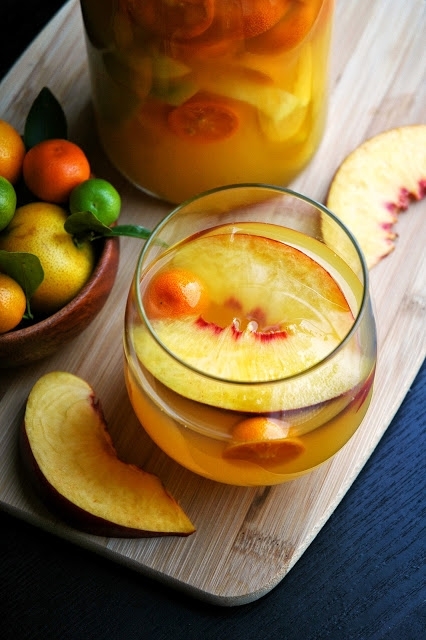 This cocktail may be best made for several people at once, so if everyone's on board with a great Sangria, then give this a try.
¼ cup sugar (or to taste)
1 cup water
1 thinly sliced orange
1 thinly sliced lime
1 750-ml bottle red or rose' wine
6 oz sparkling water
Other fruits as desired (bananas, strawberries, grapes, etc.)
Dissolve sugar in water in a large pitcher. Add the fruit and wine and 12 or more ice cubes. Stir until cold. Add the sparkling water. Serve in red wine glasses, making sure everyone gets fruit in their glasses.
---
9

The Classic Pina Colada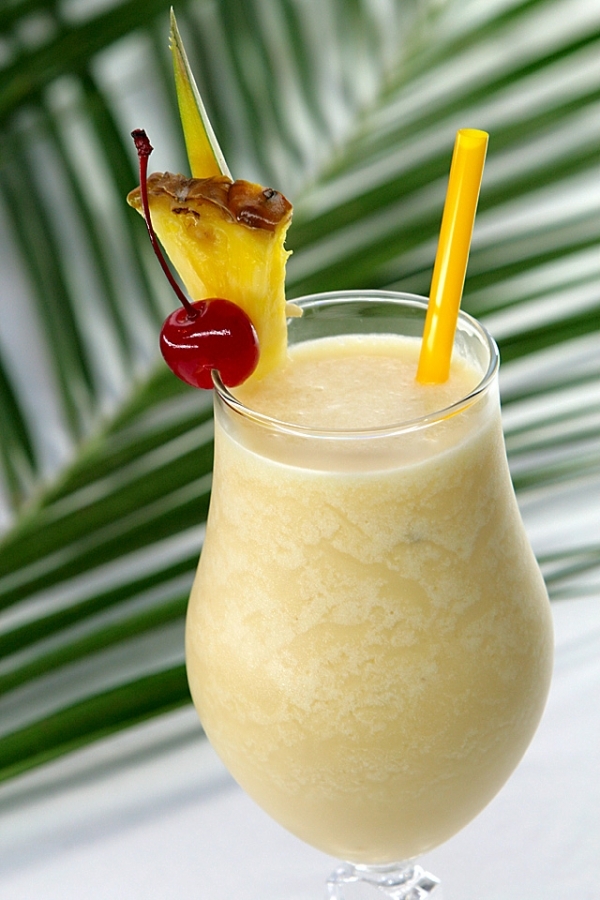 This is another cocktail that makes you think of the soaking up the sun on a beach somewhere. Three ingredients are all it takes to make this delicious drink.
3 oz rum
3 tablespoons coconut milk
3 tablespoons crushed pineapple
Place all three ingredients into a blender with two cups of crushed ice. Blend at high speed for a short time (if you have the frappe option on your blender, use it). Strain into a tall glass and serve with a straw.
These are delicious takes on classic summer cocktails and perfect for a night in with the girls. Experiment with them, if you wish. Try different flavors with the daiquiri or the margarita. Give the martini options a try as well. Whatever you decide, remember to enjoy your time with friends most of all.
Sources:
Mr. Boston's Official Bartender's Guide, intoxicologist.net, cocktails.about.com, cocktails.about.com, greygoose.com, chowhound.chow.com, drinksmixer.com
More
---
Comments
Popular
Recent