When the mercury soars, it's time to grab a cool treat and relax. Remember how much you used to love having a Popsicle as a kid? It totally made you feel better. You can recreate that feeling by making some grown up versions at home. With all the ideas and flavor combinations out there, you are not going to feel deprived this year. Make a bunch so you can share! Your friends will love you for it!
---
1

Frozen Fruit Yogurt Pops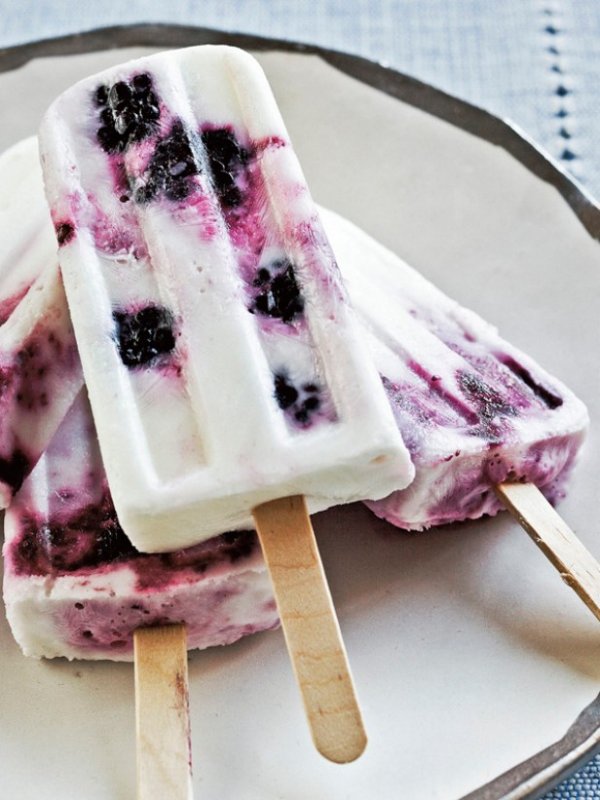 Adding yogurt to your frozen fruit pops gives them a creamy consistency that makes them feel really decadent. It also adds calcium and protein so you can feel virtuous about lounging in the hammock and enjoying one.
Ingredients:
2 ¼ cups raspberry flavored yogurt
2 tablespoons lemon juice
2 medium bananas, peeled and cut into pieces
Directions:
Place the ingredients in the blender and puree until smooth. Pour into molds and freeze until solid through.
Source: tasteofhome.com
---
2

Mixed Fruit Pops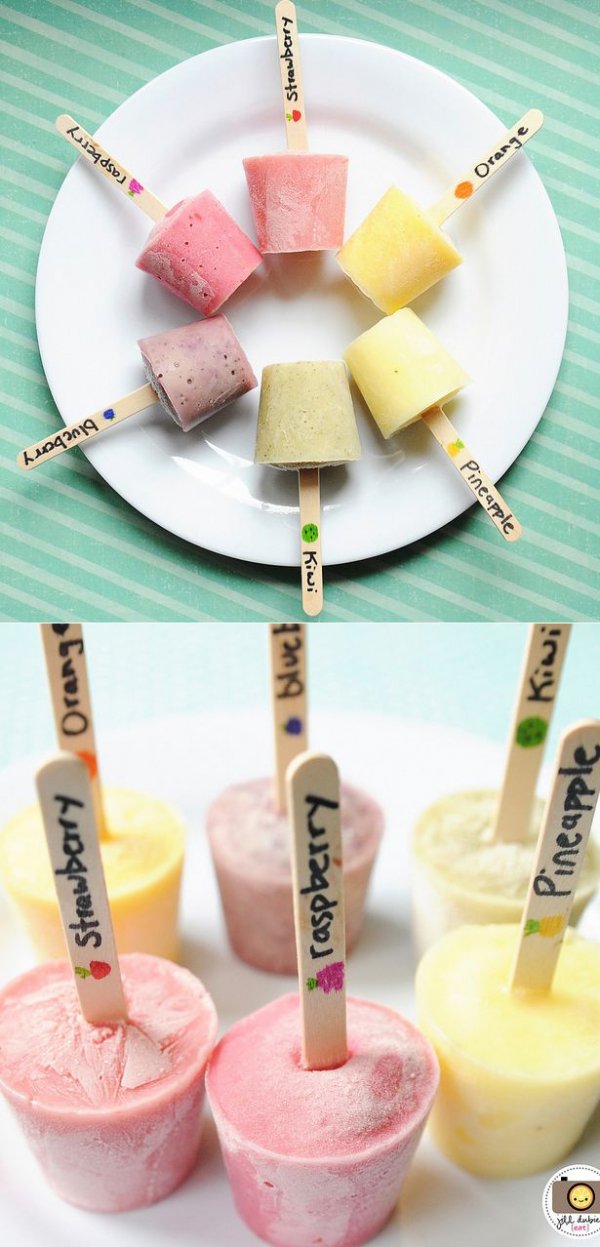 If you can't decide on just one fruit, make these pops that allow you to toss all your favorites in. The vanilla yogurt makes it feel like you're eating ice cream. You can't beat that!
Ingredients:
12 ounces French vanilla yogurt
2 cups diced fruit (try berries, bananas, kiwis, melon or mangoes)
1 tablespoon honey
Directions:
Place the yogurt, fruit and honey in the blender and blend until smooth, stirring as necessary. Transfer the mixture to molds and freeze for at least 6 hours.
Source: bettycrocker.com
---
3

Layered Fruit Pops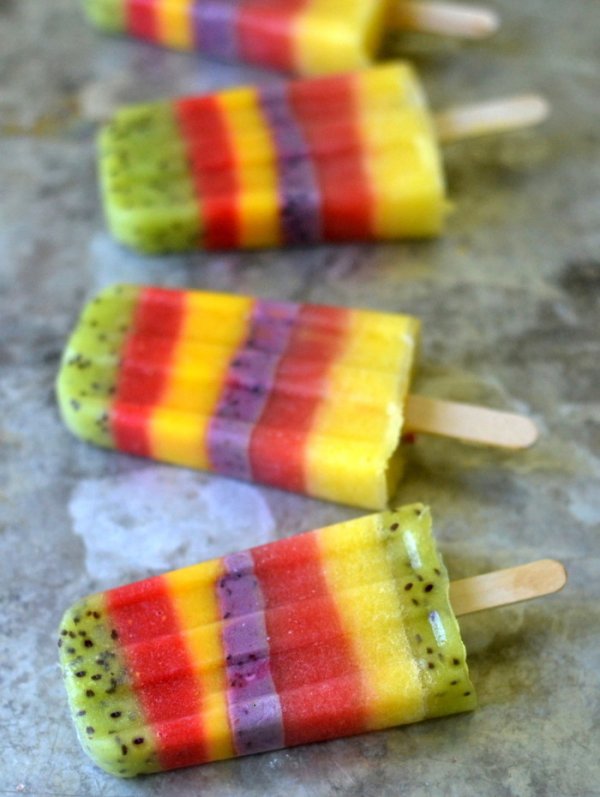 If you want a treat that has presentation going for it, this is the one. Layering the fruit gives you a color blocked look that is super cool looking. It's almost as good as the taste of these delicious pops.
Ingredients:
2 bananas, peeled and cut in half
2 kiwis, peeled and cut in half
2/3 cup strawberries
½ cup orange juice
3 tablespoons light corn syrup
Directions:
Puree each of the fruits until smooth, each with 1/3 of the orange juice and corn syrup. Pour one fruit puree into the molds and allow to freeze on top. Add another layer and freeze again. Add the final layer and continue freezing until the entire pop is solid.
Source: food.com
---
4

Breakfast Popsicles
Who says you can't have dessert when you get up in the morning? This treat will feel naughty, but is actually pretty healthy. A dose of fruit and yogurt in the morning is just right to get you going.
Ingredients:
2 kiwis, peeled and thinly sliced
4 large strawberries, stems removed and thinly sliced
Handful blueberries
12 ounces vanilla yogurt
Directions:
Add a bit of yogurt to each mold. Slide the fruit down the sides so it doesn't lump up in the middle. Repeat these steps until the molds are full. Freeze for about 6 hours. Serve with granola.
Source: caramelpotatoes.com
---
5

Strawberry Banana Popsicles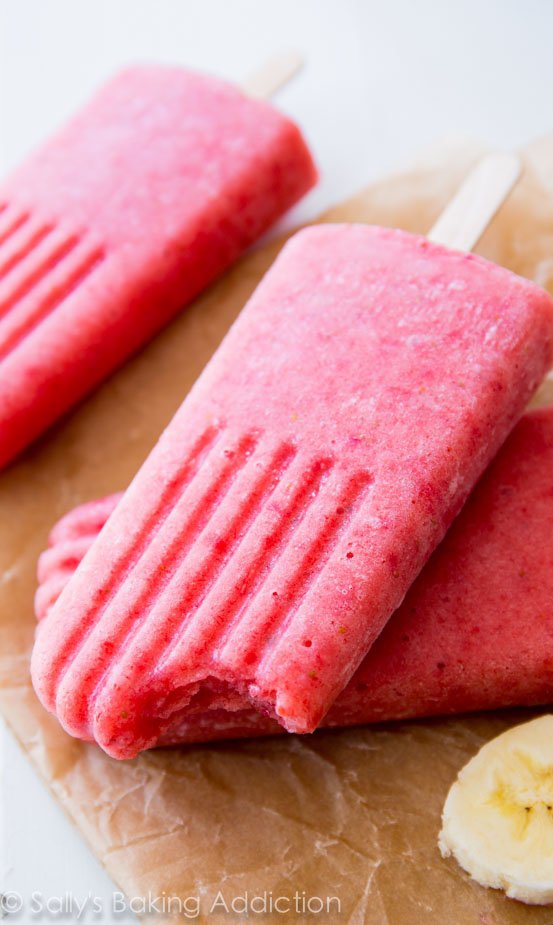 The combination of strawberry and banana has always been one of my favorites. It's a simple and classic combination that you can never go wrong with. If you don't believe me, one taste of these and you'll be a convert.
Ingredients:
1 large banana, peeled, cut into chunks and frozen
12 large strawberries, halved
½ cup pineapple juice
Directions:
Blend the ingredients for about 2 minutes, or until smooth. Pour the mixture into molds and freeze.
Source: sallysbakingaddiction.com
---
6

Tropical Fruit Popsicles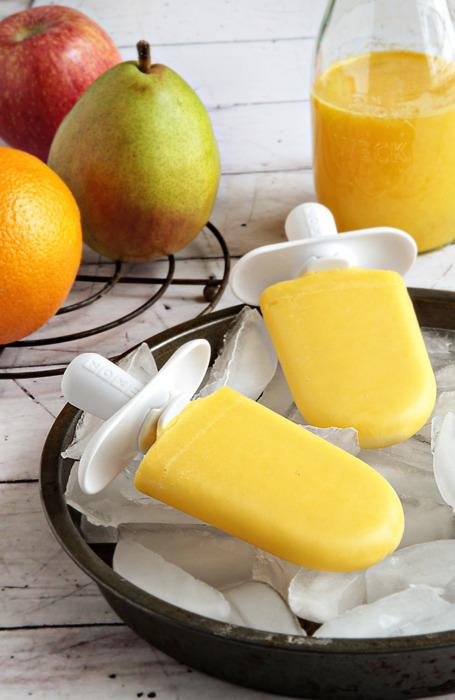 Here's a tropical treat that will make you feel like you're on a vacation. Pull on of these little delights out anytime you need to relax and recharge. They are a perfect treat for a hot summer weekend.
Ingredients:
2 cups mango, chopped
8 ounces crushed pineapple
1 sliced banana
¼ cup frozen orange juice concentrate, thawed
¼ teaspoon ground ginger
Directions:
Place all the ingredients in the blender and whip until smooth. Transfer to frozen fruit pop molds and freeze.
Source: recipe.com
---
7

Blueberry Lime Frozen Yogurt Pops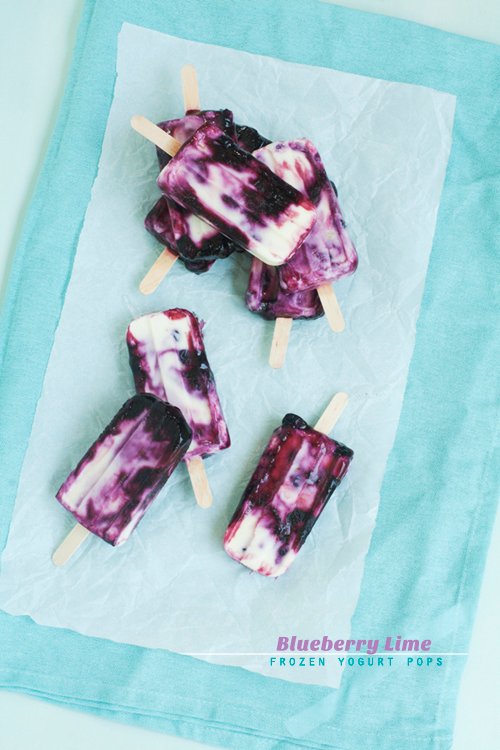 These are my new addiction and I think they'll be yours too. The flavor is wonderful and they are such a great purple color. You'll want to hide these so you don't have to share.
Ingredients:
1 pint blueberries, washed and dried
2/3 cup maple syrup
1 ½ cups Greek yogurt
Zest and juice of 2 limes
Directions:
Combine 1/3 cup maple syrup with the blueberries in a saucepan. Bring to a boil and simmer for 2 to 3 minutes. Stir in the zest and juice of 1 lime. Set aside to cool. In a bowl, combine the yogurt and the remaining 1/3 cup of maple syrup and zest and juice of the other lime. Divide the blueberry mixture among the molds, then top with even amounts of the yogurt mixture. Freeze for at least 4 hours.
Source: hungrygirlporvida.com)
I bet you're hungry now aren't you? Which one are you going to try first?
More
Comments
Popular
Recent