These Are the Snacks You Should Be Taking to the Beach ...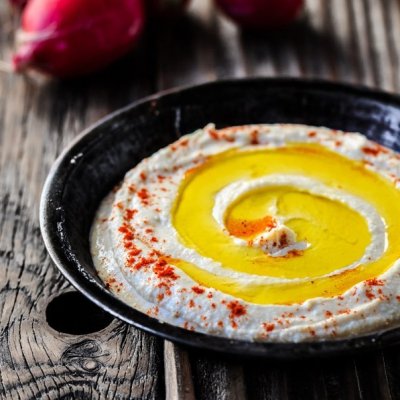 There's nothing that says summer like a day at the beach. If you're planning to be soaking up the sun and splashing in the waves all day long, you're going to need some sustenance so you don't get hungry. Because you will be without a refrigerator and stove, you need ready-made snacks that stay safe in your cooler. Because there's nothing that ruins a day at the beach like getting sick. Here are some great snacks that won't cause you to feel ill, but will give you energy to enjoy the entire day.
1.

Fresh Apples, Oranges or Bananas
Apples, oranges and bananas are perfect for a trip to the beach because they don't have to be kept cold to be delicious and safe to eat. You can toss any of these choices in your cooler without worrying that they'll get bruised or ruined. To top it all off, these fruits are also packed with fiber to satisfy your appetite and healthy complex carbs to give you energy for swimming and beach volleyball.
2.

A Handful of Almonds, Cashews, Pistachios or Peanuts
Why are nuts such a great snack at the beach? Because they are portable so you can eat them wherever you happen to be. Nuts don't need to stay chilled and they offer you plenty of protein so you don't run out of energy to play in the water and in the sand. Any kind of nut works, so just grab your favorite kind.
3.

A Big Bag of Your Favorite Trail Mix
The great thing about trail mix is that it can easily be customized to your exact likes and dislikes. You can do this by making it yourself at home. This is also a great way to control the ingredients that go into it. Pretzels, dry cereal, nuts, dried fruit, a few mini chocolate chips, raisins and melba toast are all great options. You can also benefit from the store bought version. They're both a good source of carbs and protein for energy at the beach.
4.

A Whole Bunch of Popcorn
Popcorn counts as a whole grain, which means it gives you lots of energy from its healthy carbs. Popcorn is super easy to make and simple to carry along. You don't need a cooler to keep it fresh and it's filling with very few calories so you can feel full and still look fabulous in your bikini. Skip the butter and flavor your popcorn with Parmesan cheese and chili powder instead.
5.

A Couple of Meal Replacement or Granola Bars
These bars are perfect for the beach because they are filling and will satisfy your appetite without having to carry along an entire meal. Look for bars high in fiber and protein, but low in sugar. If you're choosing meal replacement bars, be sure they also have a good amount of other nutrients too. Toss a couple of bars in with your beach read and you're all set.
6.

A Dish of Raw Veggies with Hummus
This is a great snack if you are taking along a cooler. The fresh veggies contain fiber and complex carbs so you can count on them to fill your belly and give you energy for another round of sand castle building. The hummus has protein, which is also great for energy and tastes wonderful too.
Burritos are portable, which makes them a perfect choice for your day at the beach. You'll need a small cooler to keep them fresh, but it will be totally worth it. Beans, cheese, salsa, avocado, lettuce and tomato make for a satisfying burrito that you'll look forward to eating. Awesome!
How much time will you be spending at the beach this year? What snacks will you be taking along?
{{#comments_count}} Show Commnents ({{comments_count}}) {{/comments_count}}