These 10 Foods 🍉🍊🥗 Will Make Your Skin Look Flawless 👌🏼 ...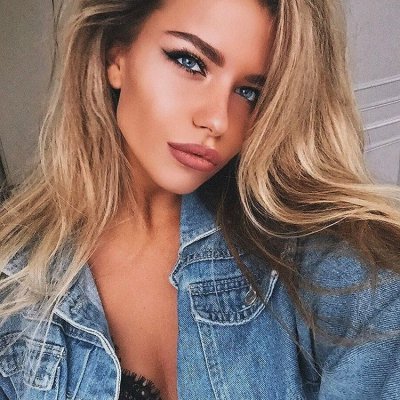 All any girl wants is perfectly flawless skin, right? Turns out that in addition to all of your creams and lotions, you should be eating certain foods that will help your skin look its best all the time. Who knew that something as simple as eating could create the gorgeous complexion you crave? Cut back on the junk food and sugar and incorporate these foods into your meal plan. In no time at all you'll be loving your skin all the time.
1.

Crunch on Some Almonds for a Snack
Almonds are loaded with vitamin E, which is a nutrient that is absolutely vital for beautiful skin. Almonds are one of the prime sources of the vitamin so it makes sense that eating them will help you get perfect skin. A handful of almonds is great for a snack, but you can also add them to oatmeal, salads or trail mix. Enjoy!
2.

A Filet of Salmon is Perfect for Dinner
Salmon is a kind of fish that is super high in omega-3 fatty acids, which play several roles in your body. One is that the omega-3s, which are considered healthy fats, help keep your skin healthy and flawless. A grilled or baked filet of salmon, paired with a sweet potato and broccoli, is the perfect meal for making your skin absolutely gorgeous.
3.

Red Bell Peppers Are Ideal for the Skin
Why? Because they are packed with vitamin C, which helps produce collagen and is considered an antioxidant, which fights free radical damage that can lead to age spots or skin cancer. Red bell peppers dipped in hummus make a perfect snack, but you can also toss them into salad, omelets, veggie soup or a turkey sandwich. Load up on red bell peppers today!
4.

A Square of Dark Chocolate is Your New Best Friend
Or your old best friend, as the case may be. Turns out that your chocolate addiction can do wonders for your skin? It's chock full of antioxidants that support good skin. By nibbling on a square of the dark stuff each day, you encourage flawless skin. Make sure it's at least 70% cacao and that you don't eat too much of it.
5.

Toss Some Coconut Oil into Your Grocery Cart
The great thing about coconut oil is that it benefits your skin when you apply it directly to your skin, but it also works when you eat it. Coconut oil is packed with both omega-3 fatty acids and vitamin E, giving you a double whollop when it comes to encouraging the most gorgeous skin you've ever had. You can slather the oil right on your skin, or use it to make homemade salad dressings or marinades. Or do both!
6.

Sip a Mug of Green Tea for Great Skin
No doubt you've heard all about the benefits of green tea. It's full of antioxidants, which fight the signs of aging and keep your skin looking fresh and young. Sipping hot tea also induces relaxation and fights stress, which is good for skin in its own right. Experts suggest drinking three mugs of green tea each day for the most benefits.
7.

Make Room in Your Fridge for Spinach
Spinach is super easy to find and not too expensive to buy, making it one of the best things to toss in your fridge for perfect skin. Spinach is a powerhouse of nutrients and contains vitamins A, C, and E, as well as loads of antioxidants, which means it's your perfect choice for lovely skin.
What do you eat for gorgeous skin? Which of these foods is on your grocery list now?
{{#comments_count}} Show Commnents ({{comments_count}}) {{/comments_count}}