Did you know there are lots of things to cook in a waffle iron besides waffles? Who would have thought? I never pull my waffle iron out unless I'm making breakfast, but I have a whole new perspective on it now. I generally don't buy kitchen gadgets that only do one thing, but my kids love homemade waffles so when I found a waffle iron on sale, I went ahead and bought it. Now I can drag it out for more purposes, which makes me happy. If you're in the same boat, or you just want to try something new, check out all these things to cook in a waffle iron.
---
1

Frozen Hashbrowns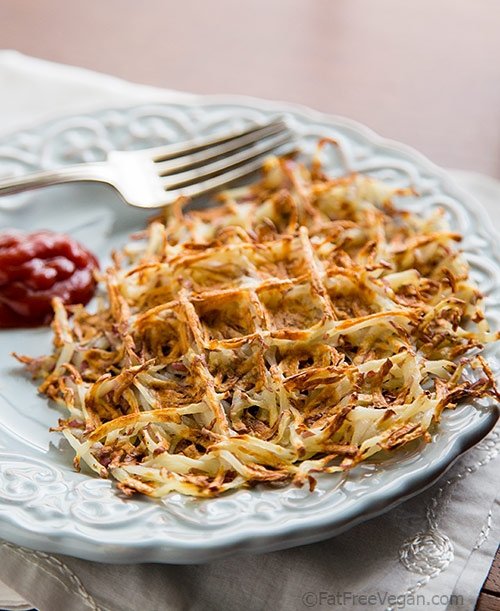 I usually cook frozen hashbrowns in a skillet, but you can put the shredded ones right in a greased waffle iron. What you get is a crispy patty of potatoes that tastes wonderful for breakfast topped with a fried egg and some cheese. Or you have something you can take apart and stuff into breakfast burritos. If hashbrowns aren't one of the most perfect things to cook in a waffle iron, I don't know what is.
2

Quesadillas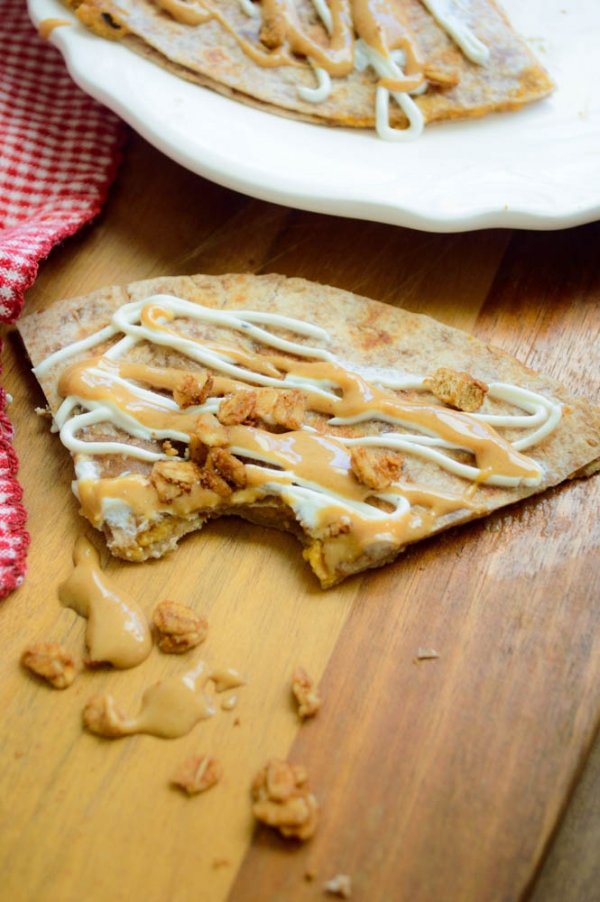 Quesadillas make such a great meal. You can go for the classic cheese version or spice things up with chicken, beef or sliced veggies. Serving a quesadilla for lunch or dinner is fast and easy and can be a healthy meal if you use the right ingredients. Grease your waffle iron, then place a tortilla on the bottom. Add your fillings and then top it with another tortilla. Close the waffle iron and cook the quesadilla until it's crispy and hot.
---
3

Brownies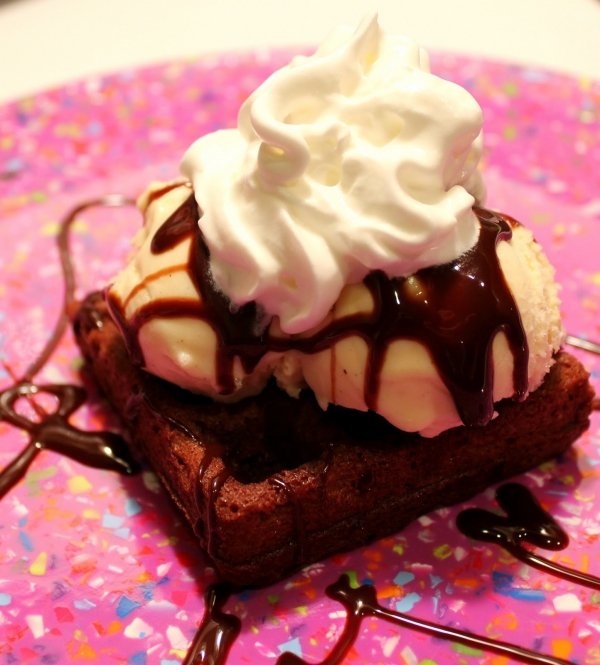 If you prefer crispy to cakey brownies, cooking them in your waffle iron can help you get just what you want. Be sure you grease the waffle iron so the brownies don't stick. Then simply pour a bit of the batter inside – use about the same amount as you would for a waffle – then close the waffle iron and cook the brownie until it's cooked through. Yum!
---
4

Corn Dogs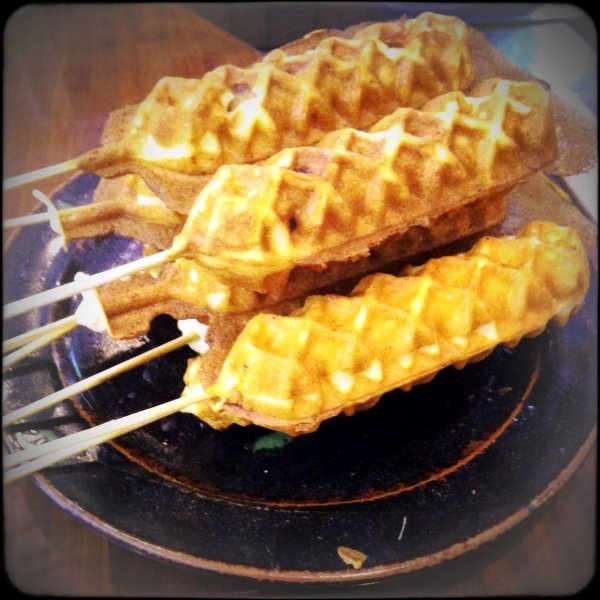 Who doesn't love corn dogs? You can make them in your waffle iron! Not only is it faster and easier, but since you aren't frying them, they are a bit healthier. Dip the hot dogs in the cornmeal batter as usual, then close them up inside your waffle iron. They won't look the same as a traditional corn dog, but they'll taste the same.
---
5

Cinnamon Rolls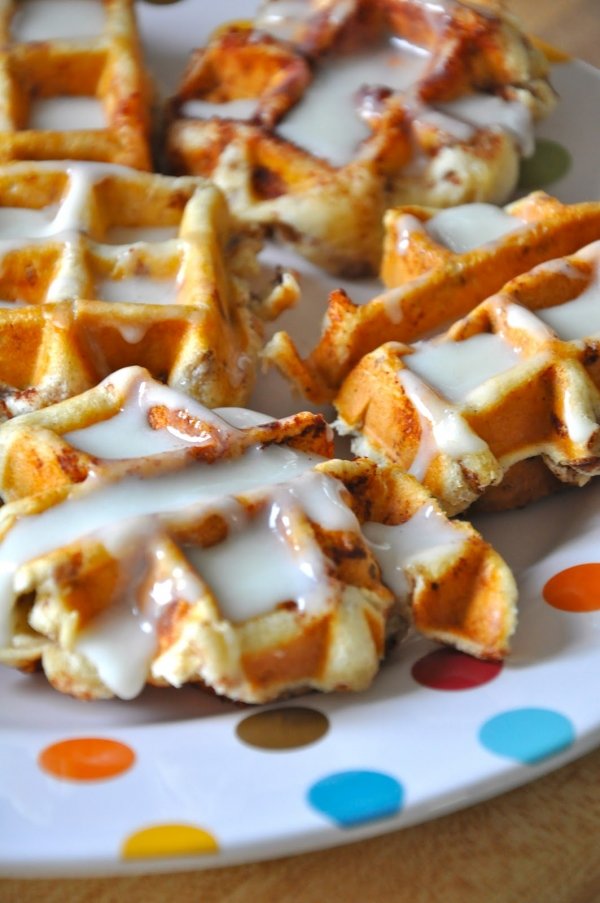 Cinnamon rolls are one of my favorite foods! They are great for breakfast or a snack before bed. If you hate the mess and hassle of trying to get them out of the pan without tearing them apart, cook them in your waffle iron. They'll look like a waffle, but taste like a cinnamon roll. Frost them when they come out of the waffle iron and serve them warm and gooey with hot chocolate.
6

Grilled Cheese Sandwiches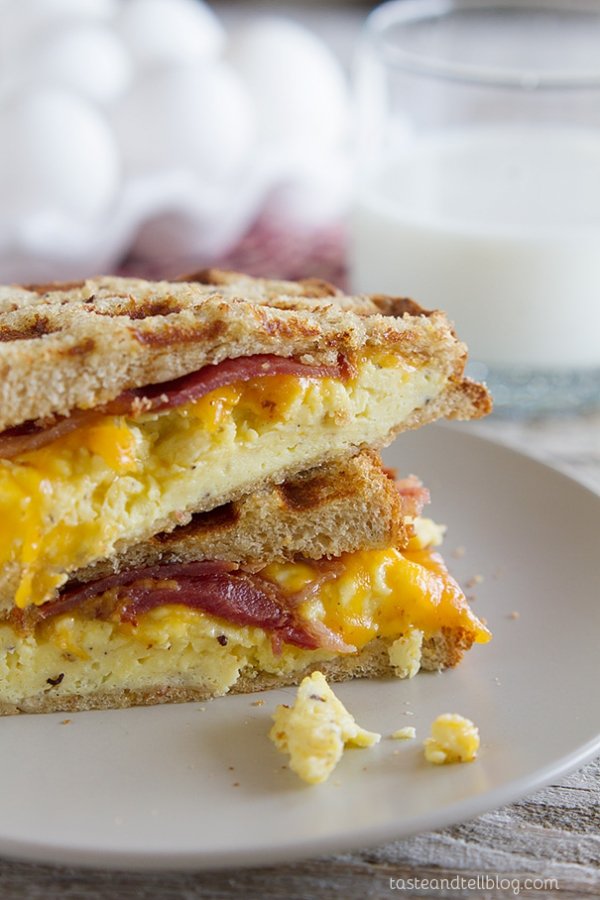 Do you love paninis? Make a similar version in your waffle iron. Prepare a grilled cheese sandwich just like you would for cooking in a skillet. Close the waffle iron around the sandwich and cook it until it's golden brown and a bit crispy on the outside. You can also add gourmet touches, like bacon and tomatoes to give your sandwich a grown up flair.
---
7

Pizza Crust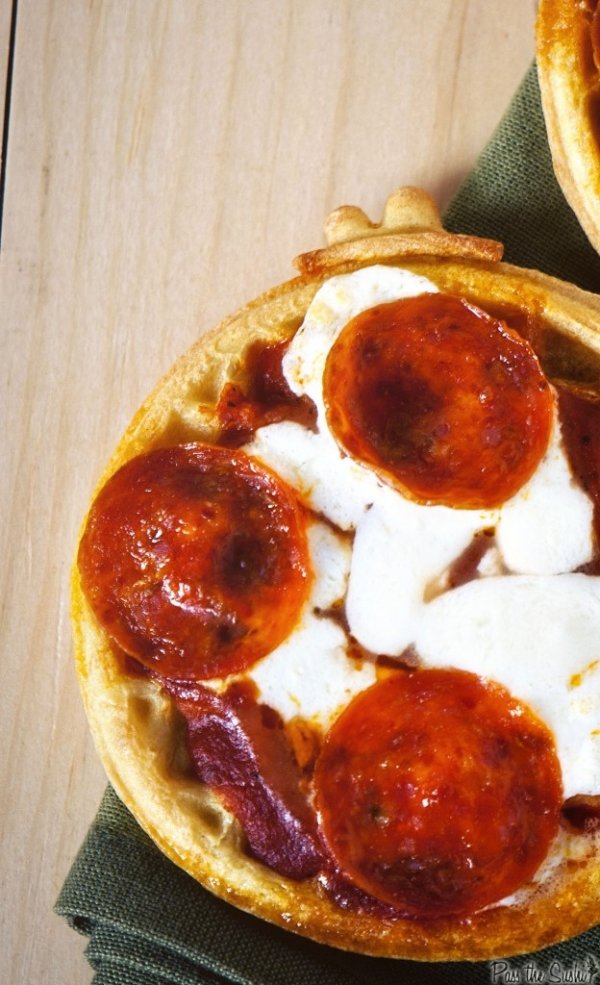 When I make pizza, I make individual crusts so everyone can make their own customized version. Cooking them up in the waffle iron is fast and results in a thin and crispy crust, which is the best kind around, right? Once the crusts are finished, you can top your pizzas however you want.
What do you cook in your waffle iron? I'm so glad I found all these great tips for using it for more reasons. Which one will you try first?
---
Comments
Popular
Related
Recent