People have come up with a million things to do with Sriracha. It's the food trend of the moment! Pronounced sir-rotcha-ah, this bottle with the green top is now found on grocery shelves all over the country. Sriracha, a.k.a. Rooster Sauce, is named after a city in Thailand and it's made from chili peppers, vinegar, garlic, sugar and salt. This delicious spicy sauce was chef's secret for years. But now the sauce is out of the grocery bag and people are slathering it on everything from entrees to desserts! It's about to get really hot in here, with these 10 things to do with Sriracha.
---
1

Marinade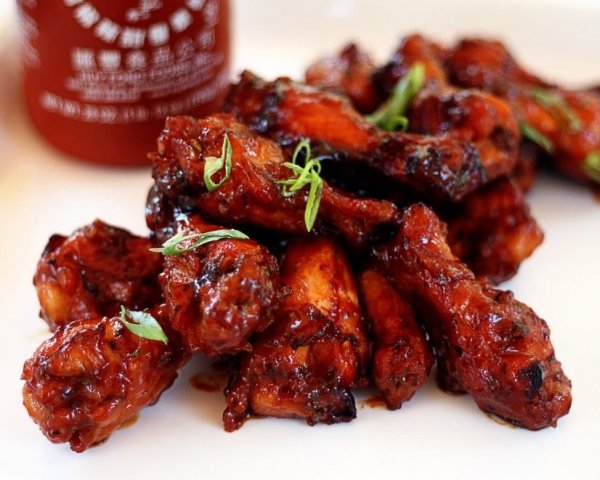 Give your protein a punch with some Sriracha. Tossing chicken, tofu or short ribs is one the easiest things to do with Sriracha. You can give the marinade more of an Asian flare by adding soy sauce, garlic and ginger. Add all of the ingredients, with some olive oil, into a blender and you'll have your own handcrafted marinade that's sure to be a hit.
---
2

Dip It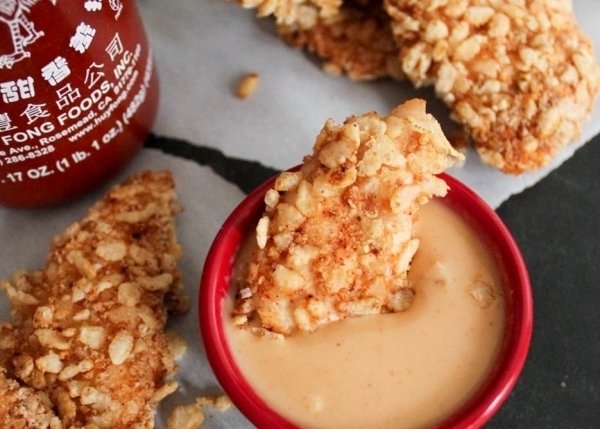 Sriracha can be used as a dipping sauce for just about anything! Mix it with some ketchup to dip fries in. Combine Sriracha with sour cream for a zesty potato chip dip. Jazz up your mustard or hummus. How about mixing wasabi, Greek yogurt, minced cilantro and Sriracha for a spicy vegetable dip? The possibilities are endless.
---
3

Mix It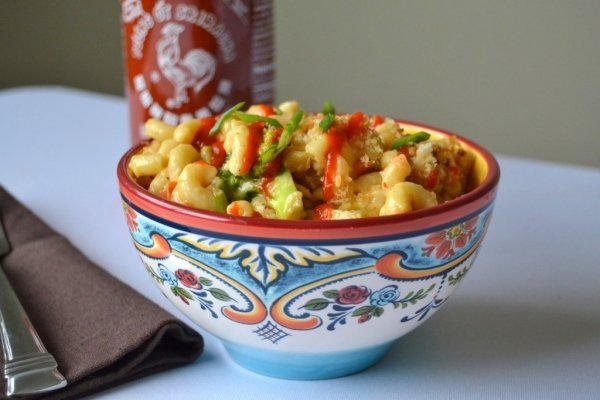 Mix Sriracha into your mac and cheese or mashed potatoes for a fiery kick and new take on the classic dish. Try a few squirts inside your grilled cheese to take your favorite childhood treat into adulthood.
---
4

Drink It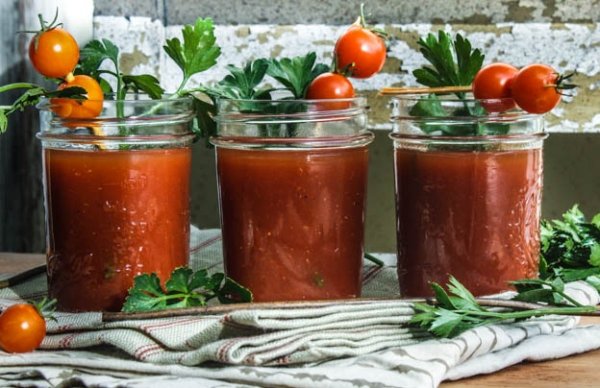 Bye-bye Tabasco. Swap out that tired Tabasco sauce with some Sriracha for your next Bloody Mary. Sriracha will brighten up your drink while still keeping it spicy.
---
5

Eggs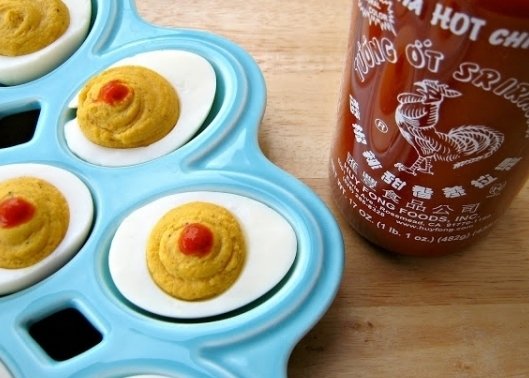 Drizzle Sriracha on your scrambled or fried eggs. Or cut the mayo in half and add Sriracha to deviled eggs. Add some lime and cilantro to take these eggs to the next level.
---
6

Popcorn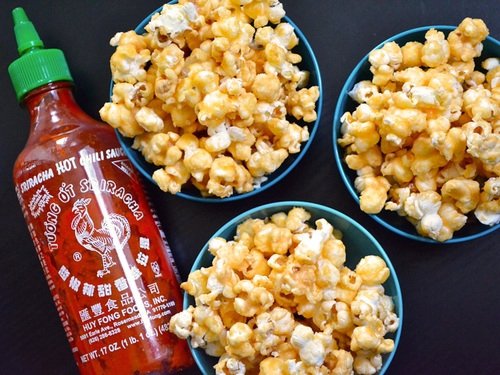 Make your own scrumptious Sriracha snack with a couple cups of popcorn kernels. Pop your popcorn and give them a good shake with butter and Sriracha. You can take your taste buds into oblivion by adding some ground garlic and ginger.
---
7

Roasted Chickpeas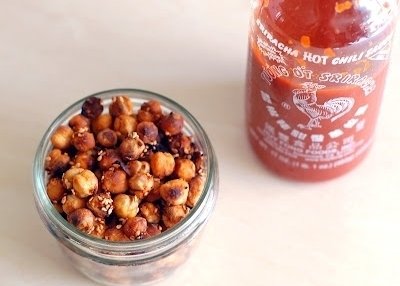 This crunchy snack is super easy to make. Dry off a can of chickpeas and mix them with olive oil, Sriracha and salt and bake until crisp. Add some curry for a kick and lime for extra zip.
---
8

Croutons
Spice up your salad with some homemade Sriracha croutons. Cut up hearty bread into cubes and mix up some olive oil and Sriracha. Drizzle the mixture on the bread cubes and bake until toasted. Yum!
---
9

Cream Cheese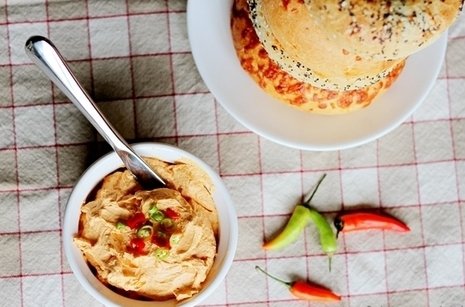 Sriracha cream cheese? YES! Mix a bit of Sriracha into some plain cream cheese and spread on a toasted everything bagel. You'll be craving it for breakfast, lunch and dinner.
---
10

Sweet & Spicy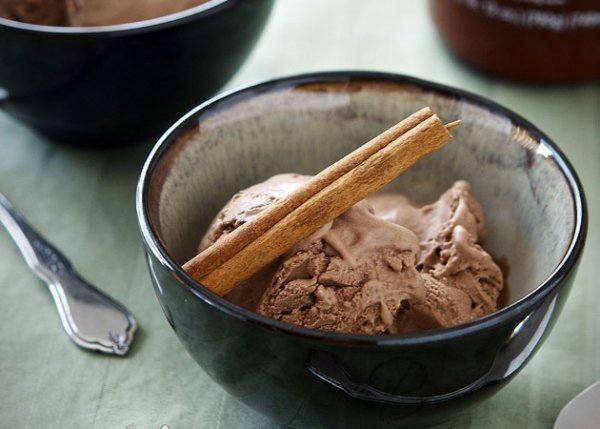 A chocolate and Sriracha combo sounds disgusting. But think spicy Mexican chocolate! Squirt some Sriracha into brownie or chocolate cake batter will add some spice and make everything nice.
Are you taste buds salivating yet? Sriracha sauce can make just about anything into a spicy culinary treat. What will you be putting Sriracha on next?
More
Comments
Popular
Recent