7 Things to Know about Natural Protein Powders ...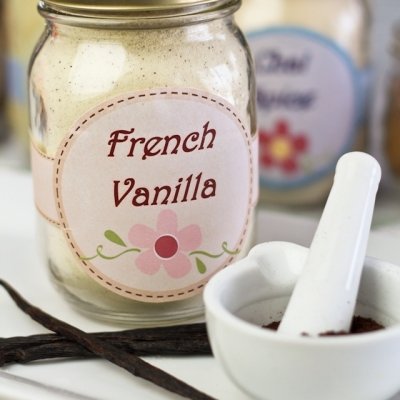 If you're new to the world of protein powders then this guide to natural protein powders might help you decide which are the best ones for you. You probably see lots of people devouring their protein drinks at the gym after a workout and there is a lot of information out there about protein consumption. If you're thinking about adding natural protein powders to your diet and fitness regime then here are some of your questions answered.
In short, we need protein in our diets and natural protein powders, which you can buy from health food stores, are a great source. Protein is essential for growth and repair of tissues such as skin, organs and muscles. It's a great source of energy and it keeps you feeling fuller for longer. If you're a vegetarian, there is a high chance that many people gasp and tip their head to one side as they ask, "But what about protein?!" Well, there are many ways to get your protein from plant-based sources and natural protein powders are a wonderful source. Plant based protein powders include hemp, pea, rice and soya.
2.

How to Choose a Good One
There are many protein powders on the market and it's easy to feel intimidated and confused by the choice. If you just walk around the health food shop you will see those huge tubs of powder and probably wonder what all the jargon means. The key is to avoid any with artificial sweeteners or ingredients which you cannot pronounce!
3.

How to Tell if It's Natural
We live in an age where finding anything 'natural' in the shops is tricky, so you need to be a savvy shopper and read the labels to see if it is as natural as they say. The key is to look for "non-GM," "cold-pressed" or "Hexane free" on the label and an absence of chemical solvents.
4.

How Much to Have in One Serving
So, how much should you have in one serving? 35g of protein per serving is what the body is able to digest. Any more can lead to toxicity in the body. Aim for 20g in a protein shake.
The amount you eat will depend on the amount of high intensity training you're undertaking. Around 50g per day is recommended for adults and you can calculate your needs in accordance with your body weight, with 0.75g of protein recommended per kg of body weight.
6.

How Much to Add to Your Food
Protein powders are incredibly versatile and can be added to many foods to increase your protein intake. Sprinkle over anything from soups and curries to your morning oatmeal. You can even add them to deserts for protein-rich sweet treats.
7.

Which Are the Best Types?
There are many types of natural protein powders to choose from. Rice protein, pea protein, hemp protein and soya protein are great if you're lactose intolerant or vegan. Hemp is rich in omega 3 and fibre whilst soya can be useful for women to balance estrogen levels.
So, if you're looking for some new protein powders for your next workout or to add to your food, these hints and tips should help. What protein powder do you use?
Sources: foodbabe.com, telegraph.co.uk
{{#comments_count}} Show Commnents ({{comments_count}}) {{/comments_count}}