Think low-cal and low-fat dips are low flavor? Think again! There are plenty of ways to enjoy a creamy and scrumptious dip without a ton of extra fat or calories. Try these seven tips for flavorful low-cal and low-fat dips.
---
1

Use Greek Yogurt in Place of Sour Cream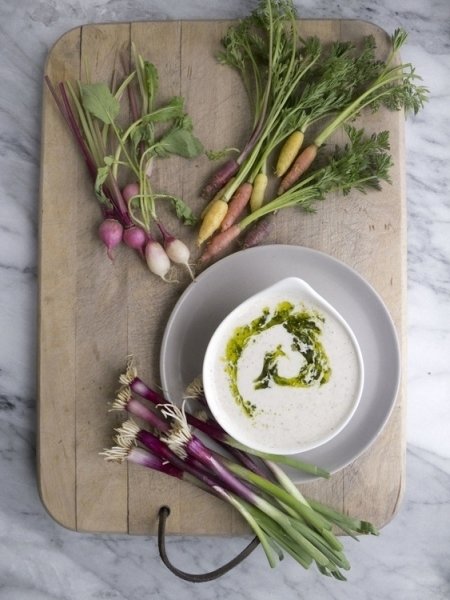 One of the easiest swaps for low-cal and low-fat dips is using plain Greek yogurt in place of sour cream. Greek yogurt has much less fat than sour cream and it will still yield a creamy and rich texture to your dip. To mimic that same acidic note you often taste in sour cream, add a teaspoon of lemon juice to your Greek yogurt dip!
---
2

Use Legumes or Beans for a Low-Fat Dip Option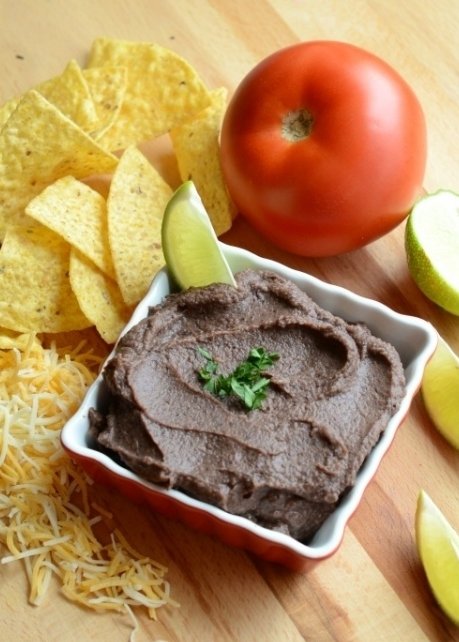 Sometimes you might find that skipping the dairy altogether makes for a much healthier dip. Legume and bean-based dips like hummus are relatively low in fat and actually pack a decent amount of fiber. Try dipping raw veggies and whole-grain crackers into hummus for a much healthier alternative to your standard chips and dip.
3

Use Olive Oil or Tahini for Hummus—Not Both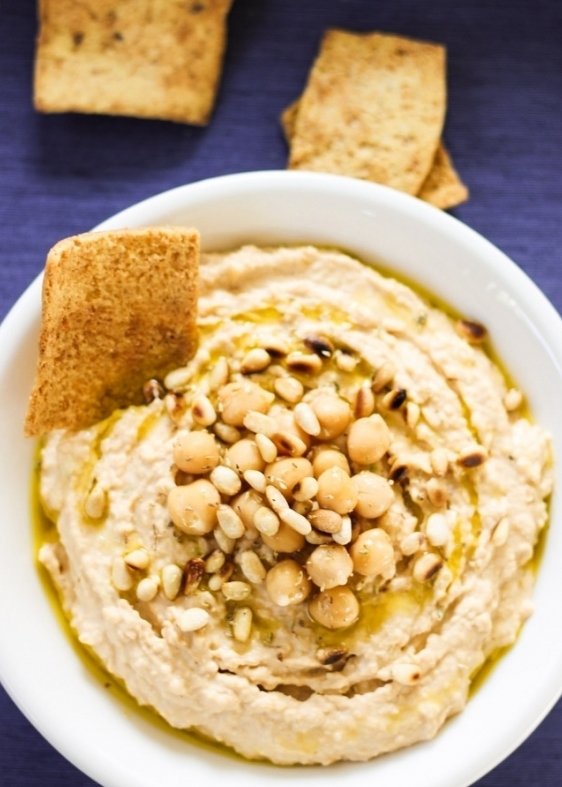 Speaking of hummus, many recipes call for adding olive oil AND tahini to the mix. I've experimented with many recipes over the years, and found that you can omit one of these and still have a pretty darn tasty hummus. Personally, I recommend skipping the olive oil and maybe adding an extra spoonful of tahini instead. Tahini has a much richer flavor profile, creating a satisfying spread you'll definitely love.
---
4

Skip Powdered Dip Mixes and Flavor It Yourself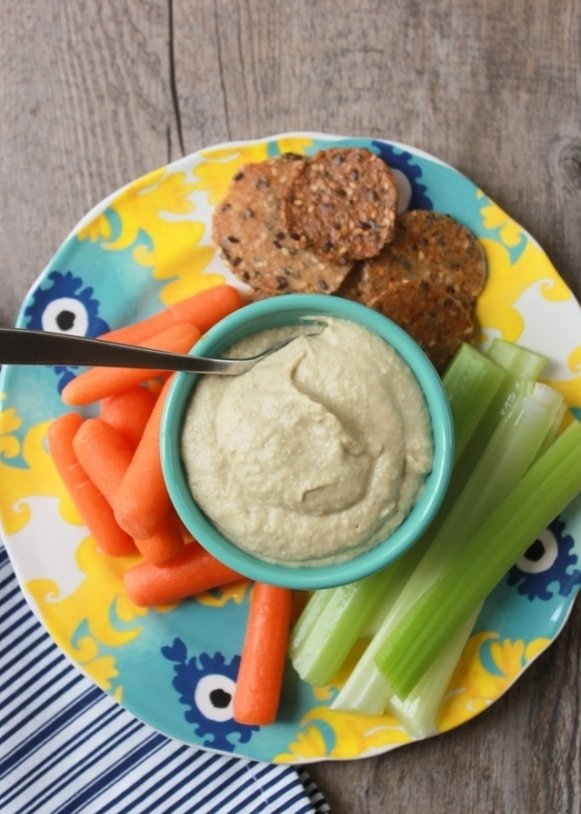 You might be tempted to buy some powdered dip mix, some low-fat sour cream, and simply whip up an easy batch of dip. But powdered dip mixes are often loaded with MSG, a food additive that's known to trigger hunger and promote fat gain. Skimp the funky ingredients and season your own light sour cream with various herbs and spices. This way you can easily go from a classic ranch dip to a smoky chipotle dip in a matter of minutes.
---
5

Serve Raw Veggies Instead of Chips/Crackers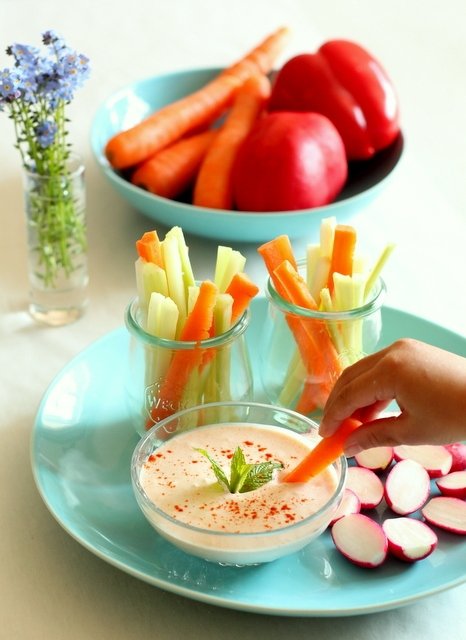 Do you enjoy serving your favorite dips with chips and other fattening snack foods? To cut calories, serve these dips with raw veggies instead. As long as you control the portion of dip you're consuming, you can basically eat unlimited veggies! Who doesn't like the sound of that?
---
6

Salsa is Naturally Low-Cal and Low-Fat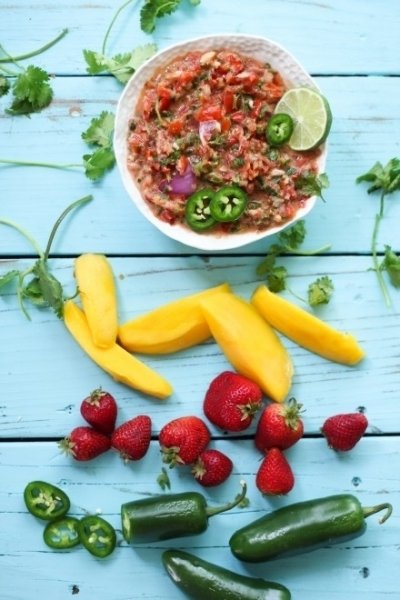 Don't forget a low-cal girl's best friend: salsa! Naturally low in calories and fat, salsa makes a great dip for a variety of parties, day drinks, and other social gatherings. Gluten-free, vegan, and raw, no matter what diet plan you're on you can definitely enjoy this guilt-free dip.
---
7

Roasted Eggplant Dip is Highly Flavorful without the Fat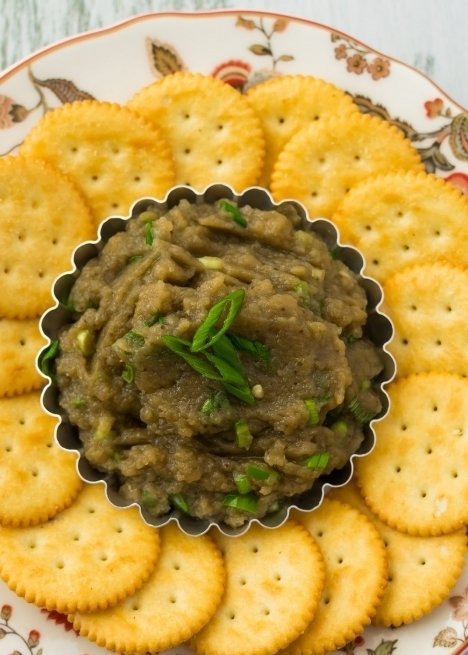 Called baba ganoush in Middle Eastern and Greek cuisine, this roasted eggplant dip is another creamy alternative to dairy-based dips. Although some olive oil is used during the roasting process, this dip doesn't have nearly the amount of saturated fat you'd find in a dairy-based dip or spread. There are plenty of recipes for this dip, and it seems like everyone has their own personal flair. Don't be afraid of getting your hands dirty in the kitchen!
A healthy dip is essential to any party, holiday, or social event—especially in the summer. What are some of your favorite ways to cut calories and fat from dips and spreads?
---
Popular
Related
Recent