15 Unique Gifts 🎁 for Mom 👩‍👧 if Her Favorite 😁 Place is the Kitchen 🍽 ...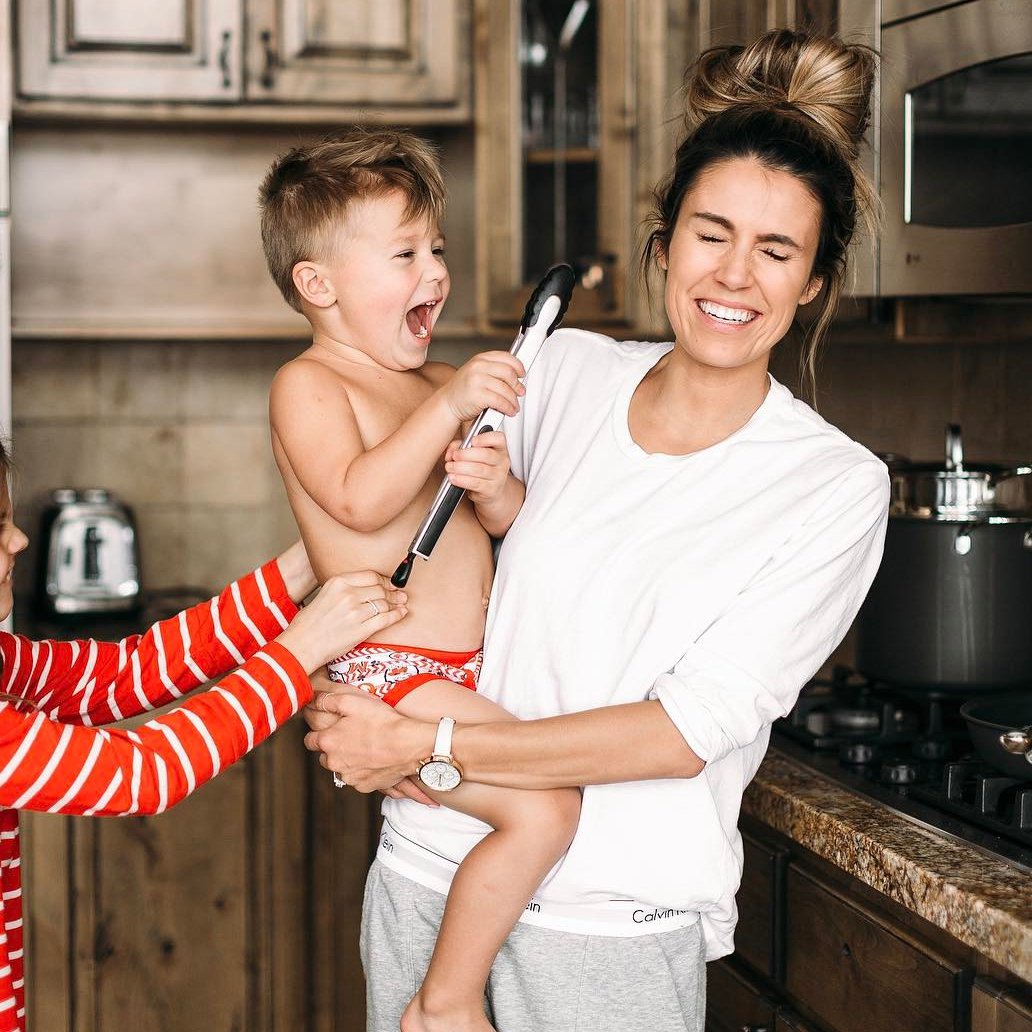 It's almost Mother's Day and you probably want to figure out the perfect gift for the moms in your life. Know she loves to cook? Something for the kitchen is a really easy and totally fun idea. She will love having a new gadget or product to help her turn out delicious meals in her own home. It might feel like you're just trying to get her to cook for you, but a mom who loves to cook is going to really appreciate any of the gifts on this list.
$19.99 at amazon.com
If you're a true chef, wearing an apron is a must. After all, you wouldn't want to ruin your best clothes. Mom is going to love this brightly colored apron that is so much fun to wear.
$35.00 at amazon.com
A gourmet chef deserves to drink gourmet coffee. This French press will take your mom's favorite drink to a whole new level. She'll appreciate having top notch coffee to go with all of her favorite recipes.
$15.99 at amazon.com
It's so much easier to cook when you don't have to try to hold open your cookbook while you measure ingredients. Give mom a hand by gifting her with this sturdy bamboo cookbook stand to hold all of her books while she whips up her best meals.
4.

Monogrammed Tea Towels
$15.99 at amazon.com
Mom is going to love a set of tea towels totally personalized for her. Have her name, her favorite food or a meaningful quote on them and it will be a gift she'll always treasure.
$17.00 at amazon.com
If your mom loves to cook she will never be disappointed with a brand new cookbook. There are so many to choose from, but this one is especially spectacular.
$13.98 at amazon.com
The great thing about a mortar and pestle is that it is a fun way to decorate in the kitchen, in addition to being useful for crushing garlic, herbs and more. Your mom will be so happy to have this!
7.

Unique Measuring Spoons Set
$15.37 at amazon.com
Sure, Mom already has measuring spoons, but does she have any that look like this? This set is handy to use, but fun to display too. Who wouldn't want these in their kitchen?
$19.99 at amazon.com
What better gift of an avid chef than a journal for her favorite recipes? Your mom will love the thoughtfulness of this gift and will find herself using it all the time in the kitchen.
9.

Rectangular Cooking Dish
$32.00 at amazon.com
Every chef needs a fancy baking dish that does a great job of cooking food and makes for a stunning presentation when served at the table. This one fits the bill just right.
10.

Colorful Wooden Spoons
$7.99 at amazon.com
Stirring and meal prep will be so much more fun when Mom has these colorful wooden spoons in her collection. They also look fantastic displayed on the counter.
$3.49 at amazon.com
If your mom loves to bake cookies, she is going to get a real kick out of these cookie cutters. Disney is huge these days so she'll love being able to make treats that will get her tons of compliments.
$8.95 at amazon.com
OK, she can't use this in the kitchen, but she'll love it all the same. A whimsical bundt cake necklace will be something no one else has and is sure to make Mom smile every time she sees it.
13.

Marble and Wood Cheese Board
$44.99 at amazon.com
This fancy little board is perfect for displaying cheese and cold cuts at parties. If your mom loves to entertain she is going to be so excited to have this in her collection.
$10.99 at amazon.com
Check out how cool these are! One snip of these handy scissors and your mom will have all of her fresh herbs ready for cooking. She'll love how convenient these are and will want to use them all the time.
$14.99 at amazon.com
Mom is going to be so happy with these tools. Each one performs an essential job that she will love getting done in style. Stainless steel is durable and looks cool so these are certain to be something your mom will always love.
Which one do you want to buy your mom this year? Will she love it?
{{#comments_count}} Show Commnents ({{comments_count}}) {{/comments_count}}