I love to add a variety of vegetables to my meals to add a pop of color, so I thought I'd share some ways to add color to your diet if you're looking to do the same. Consider how colorful your meals are. Are most white, brown, or just bland looking? If so, chances are, you're seriously lacking getting enough colorful fruits and veggies in your diet! Oh, and as a friendly reminder, artificially flavored and colored cereals or yogurts isn't what we're going for here! Nature's rainbow is the one our bodies prefer and the ones that will keep us at our best level of health. So, to help you find out some delicious ways to add color to your diet through healthy foods, check out some of my favorites below.
---
1

Oatmeal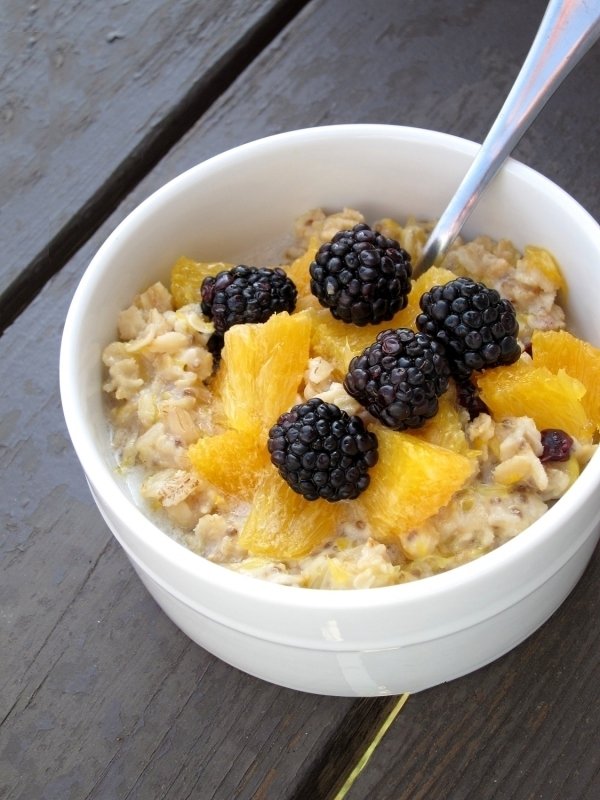 Oatmeal is one of the most basic, versatile ways to add color to your diet first thing during the day. Yes, it's actually colorless itself, but it is the perfect canvas for a rainbow of produce. You have two choices. You can make savory oats with a delicious spread of veggies like mushrooms, broccoli, kale, or zucchini with some spices like pepper, sage and oregano. Or, you can go the sweeter route and opt for fresh fruits like berries and apples, topped with a few nuts or seeds of your choice. Oatmeal can be the perfect way to get in a healthy serving of whole grains and produce first thing in the day. It's recently been one of my favorite breakfasts to start the day on the right track!
2

Smoothies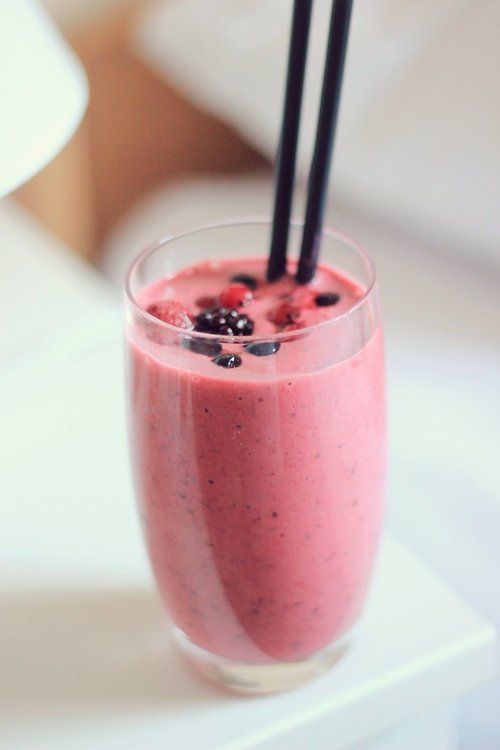 Everyone loves smoothies, and they are a fabulous, simple way to get more color into your meals! Smoothies are a great vehicle for colorful produce for any meal of the day, or as a fun snack. Don't make your smoothie with sugary yogurts, and processed nut butters though. Instead, opt for some fresh or frozen berries, a banana, some spinach, kale, avocado, cucumber and some chia seeds. Or, throw some vegan protein powder like hemp protein or Vega One in your smoothie. Both those protein powders are actually very clean, and sources of pure plant foods themselves. Have fun seeing what different colorful combinations you can come up with for your smoothies. There's no telling what you might end up loving!
---
3

Salads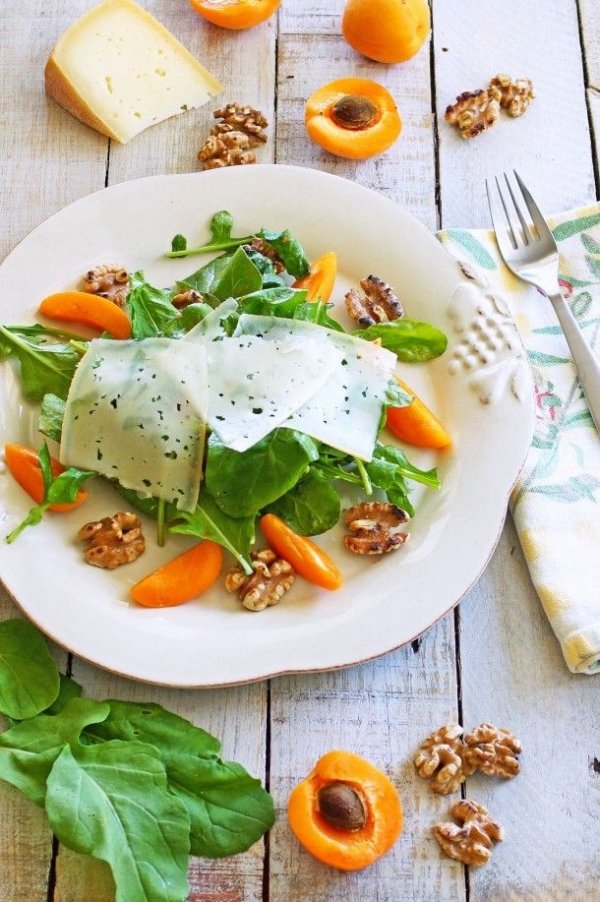 Everyone knows that salads are a healthy meal, but one challenge I've been giving myself lately is to take them up a few notches. Instead of tossing just one or two veggies on your salad, see how colorful you can make your salad by adding as many as you can. For instance, start with a bed of dark leafy greens, not iceberg lettuce. I like kale, arugula, spinach, chard, and mixed herbs like parsley and cilantro. Toss it with some lighter greens like heart healthy romaine and endive. Then, top it with all colors of the rainbow like purple cabbage, bright green celery, dark orange bell peppers or sweet potatoes, bright red tomatoes or peppers, glowing green avocado, sunshine yellow summer squash or spaghetti squash, and don't forget about some healthy seeds like chia, hemp, pumpkin or sunflower seeds. It doesn't take long to add more color to your salads, and never stick with the same carrots and cucumber if you don't like it. Switch things up and add some variety!
---
4

Frittatas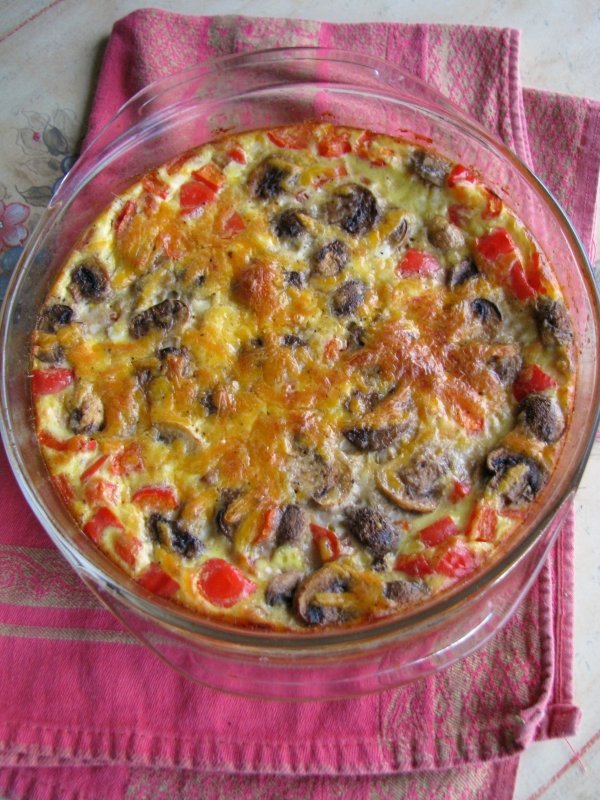 If you're an egg fan, try something besides your usual scrambled eggs with salt and pepper. Frittatas are a great way to get in more color to your meals with fruits and vegetables. You have the option of making a sweeter frittata with fruits like berries, banana, pumpkin or even chopped apples or peaches, or you can make a savory one. For a savory frittata, try arugula greens, spinach, red bell peppers, mushrooms, carrots, green onions, broccoli, zucchini or summer squash. Tomatoes and asparagus are another tasty option! This is a fantastic way to get in protein and vegetables into your diet in one easy meal.
---
5

Add Sides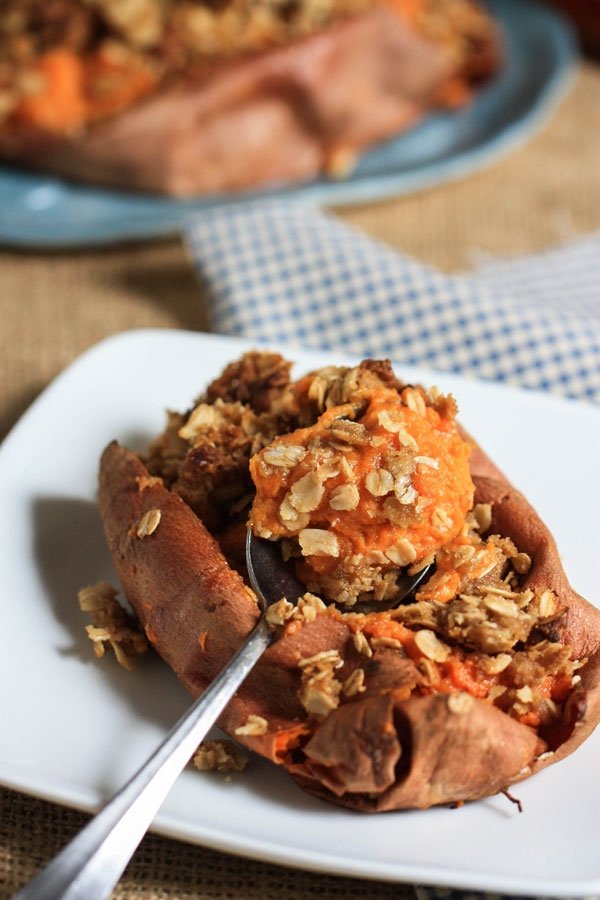 Serving a large dinner? Then, one simple way to get more vegetables and color into your diet is to add a few healthy sides of veggies instead of starches. Nix the rolls, mac and cheese and casserole for baked sweet potatoes, grilled zucchini, roasted eggplant, collard wraps or rolls, sauteed kale with mushrooms and peppers, or perhaps roasted carrots, tomatoes, and onions. This approach might seem like veggie overload at first, but it fills you up with fewer starches and more healthy antioxidants and vitamins for fewer empty calories. Add at least 3 veggie sides to your next dinner and see how colorful you can make it. Have fun with it! And as always, rotate your veggies at each dinner to add a variety of nutrition to your meals.
6

Serve Fruit Instead of Dessert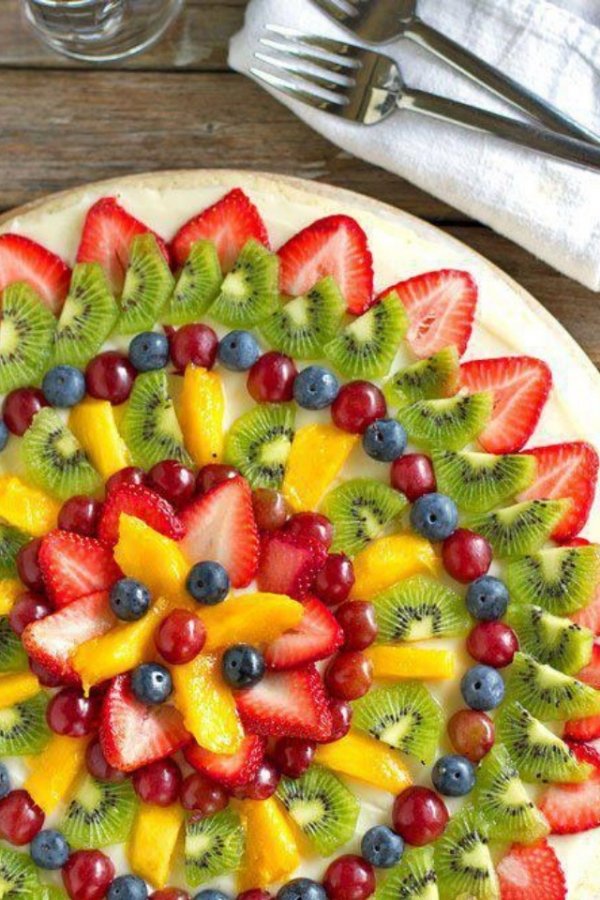 Instead of opting for dessert at your meals, make fruit your only option for sweets. This might seem hard to do at first, but I promise, once you get used to it, it will seem completely normal. Most kids that grow up eating fruit for dessert are also much healthier and don't crave unhealthy snacks like other children do who grow up eating processed snacks. It's also fantastic for adults to train themselves to see nature's sweets as the best desserts of all. Remember, color from produce means optimal nutrition. Adding more color to your meals, even through dessert, is a fantastic way to get more nutrition into your diet without too much thought or work.
---
7

Keep the Healthy Whites and Browns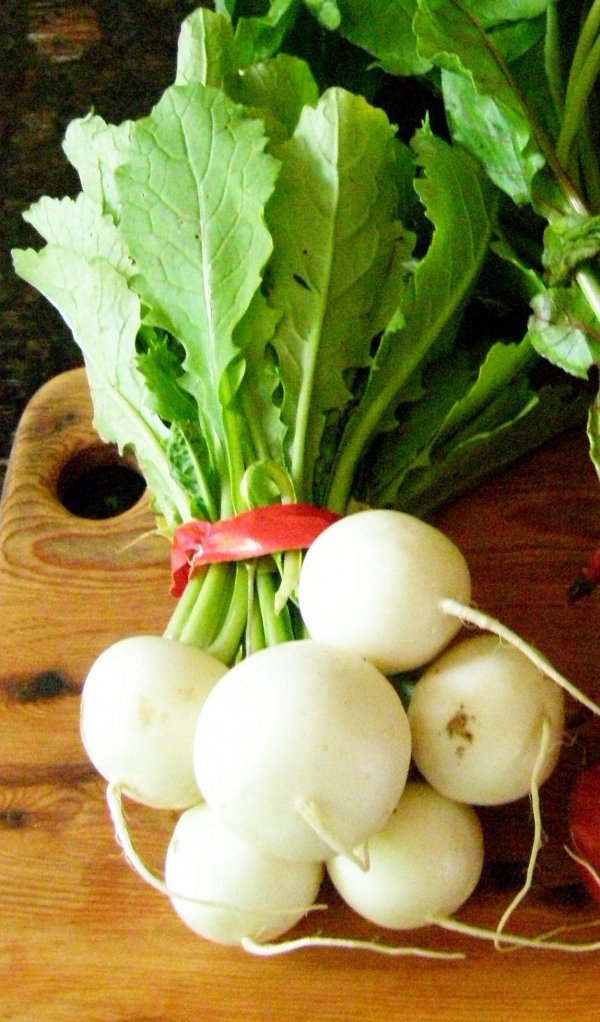 On one last token, when adding more colors to your diet through fruits and veggies, don't forget about nature's naturally healthy bland foods. These include foods like white turnips, parsnips, olives, garlic, mushrooms, leeks, onions, nuts, seeds, and even pure dark chocolate ( not the milk chocolate varieties). Though these foods lack color, they are just brimming with nutrition! Add color to your diet however you can, but don't forget about the more boring, basic colors nature gives us too. They're much better for you than the bland colors from refined grains, meats, and processed foods.
I always find it fun to see what combinations other people come up with when adding color to their meals. How colorful are your meals? Got any good tips?
---
Popular
Related
Recent