With the colder months fast approaching, it's important to have a bunch of ways to eat sweet potatoes this year. Loaded with vitamin A, fiber, and other carotenoid antioxidants, sweet potatoes and other root vegetables make a fantastic seasonal addition to your healthy eating plan. The key to enjoying this amazing starch is finding enough fun and innovative ways to eat sweet potatoes so that you don't get in a food rut. Try any (or all) of these cooking methods next time you make sweet potatoes.
Table of contents:
1

Baked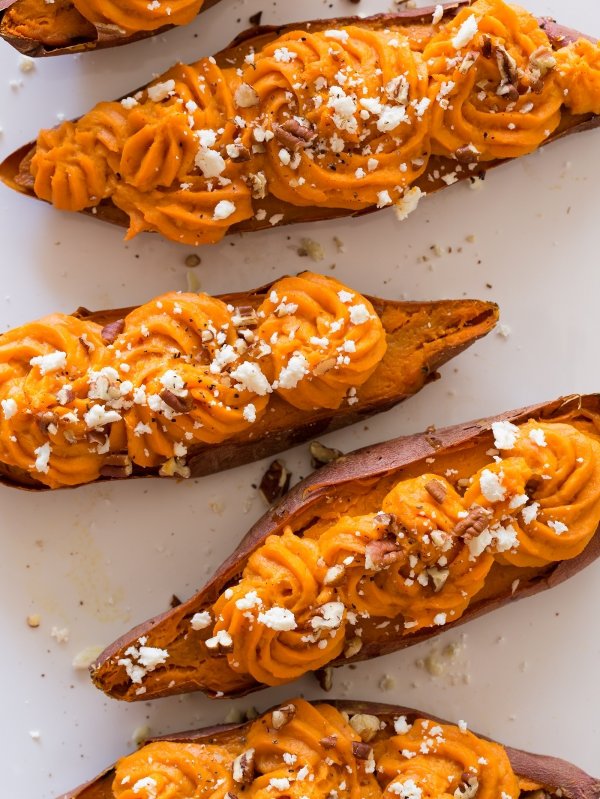 One of the easiest ways to eat sweet potatoes is by baking them. Baking is a fool-proof method that is simple, effortless, and leaves you with perfectly most and sumptuous sweet potatoes. Simply wrap the potatoes in aluminum foil, pierce them with a fork, and pop them in the oven for 45-60 minutes. These sweet potatoes will be so soft and yummy when they're done, you won't even need to add butter, oil, or other high-calorie toppings.
2

Steamed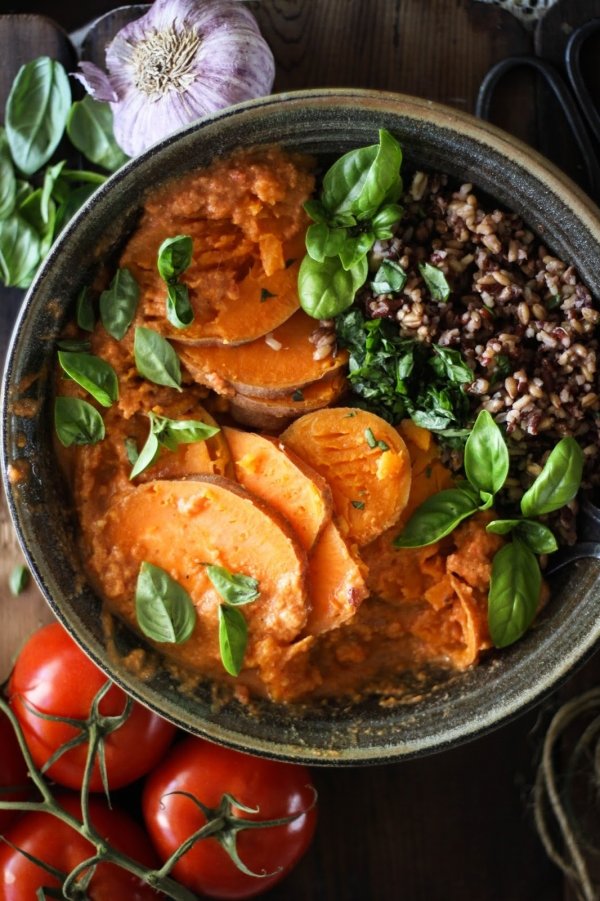 If you prefer to use your stovetop, steaming sweet potatoes is another great option. All you need to do is peel the sweet potato and cut into large junks. Steam for 15-20 minutes or until you can easily pierce the potato with a fork. Again, these potatoes are great on their own. If you'd like to get a little fancy, consider dusting them with some cinnamon or even a little pumpkin pie spice!
3

Roasted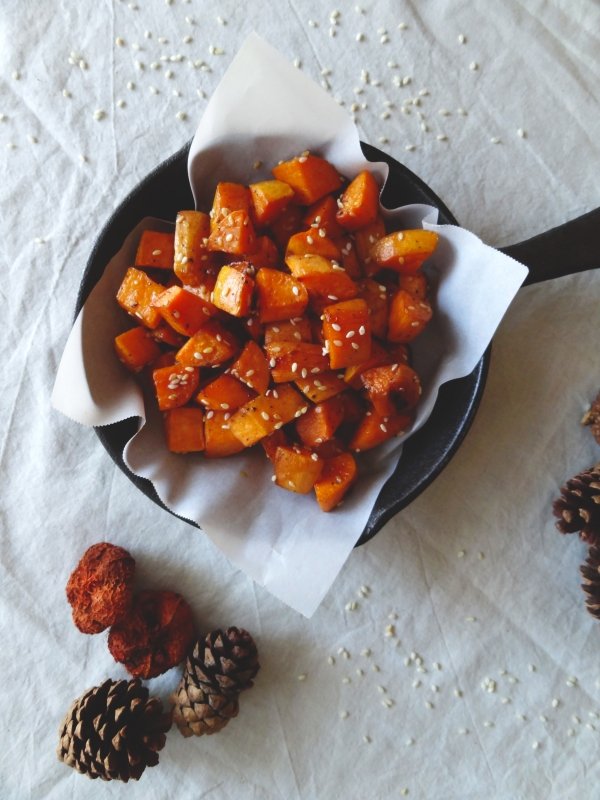 Roasting is another versatile way to cook sweet potatoes in the oven. The great thing about roasting is you can easily make a bunch of different versions of sweet potatoes. If you're in the mood for something sweet, roast your sweet potatoes with olive oil, cinnamon, and a small amount of honey. If you want something spicy, season your sweet potatoes with chili powder and a little fresh coriander to balance everything out.
4

Pan-fried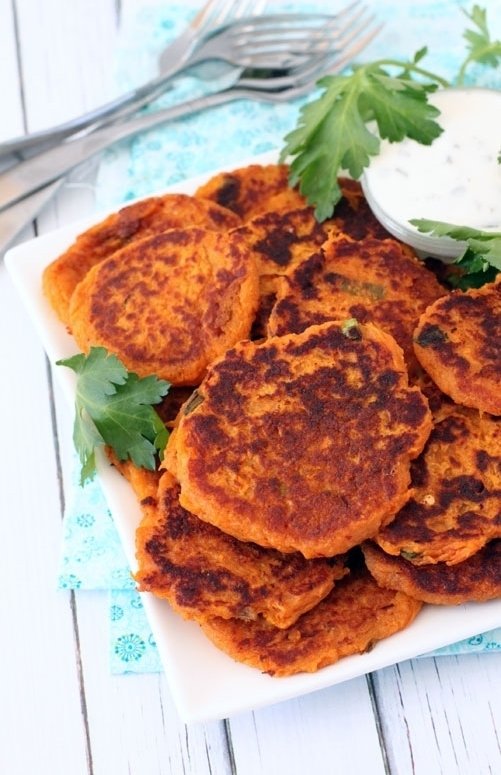 Pan-frying might be considered an unhealthy faux-pas by many, but this doesn't mean you can't prepare sweet potatoes this way. As long as you don't use too much oil, pan-frying is a safe and relatively way to enjoy sweet potatoes. To prevent the potatoes from sticking, I recommend rinsing them thoroughly. I don't know why, but for some reason rinsed potatoes don't tend to stick as much as potatoes that aren't washed or soaked.
5

Mashed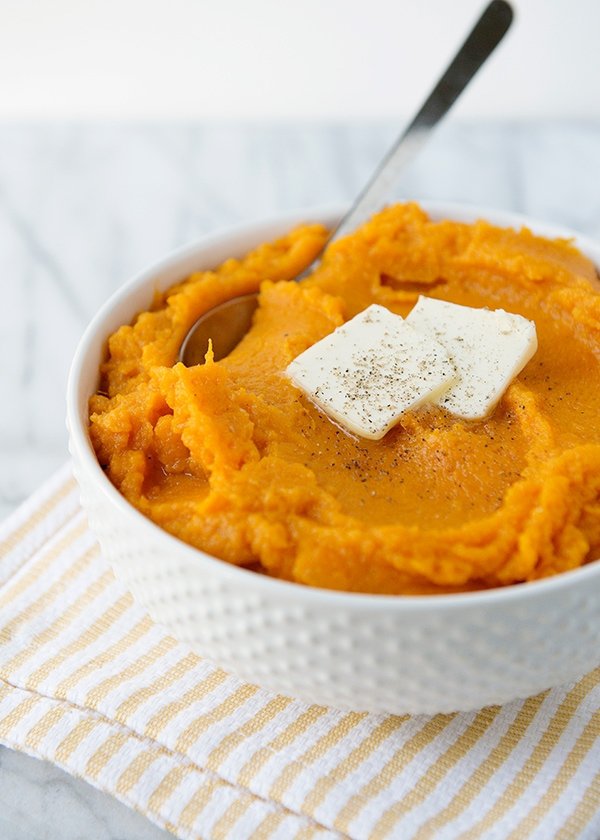 If you've been making your mashed potatoes with plain old white spuds, stop right there! While white potatoes can create a spike in blood sugar after eating them, sweet potatoes' rich fiber content keeps your blood sugar stable and under control. Mashing sweet potatoes instead of white potatoes is an easy swap that tastes great and is much better for you.
6

Shredded
Who would have thought that you can shred your sweet potatoes?! Believe it or not, you can shred sweet potatoes much like you would white potatoes. Shredded sweet potatoes taste great as a sweet spin on hash browns or in a variety of different casseroles that call for shredded potatoes. As long as you cook your shredded sweet potatoes in a healthy fat like coconut or olive oil, you're good to go!
7

With Cranberries and Maple Syrup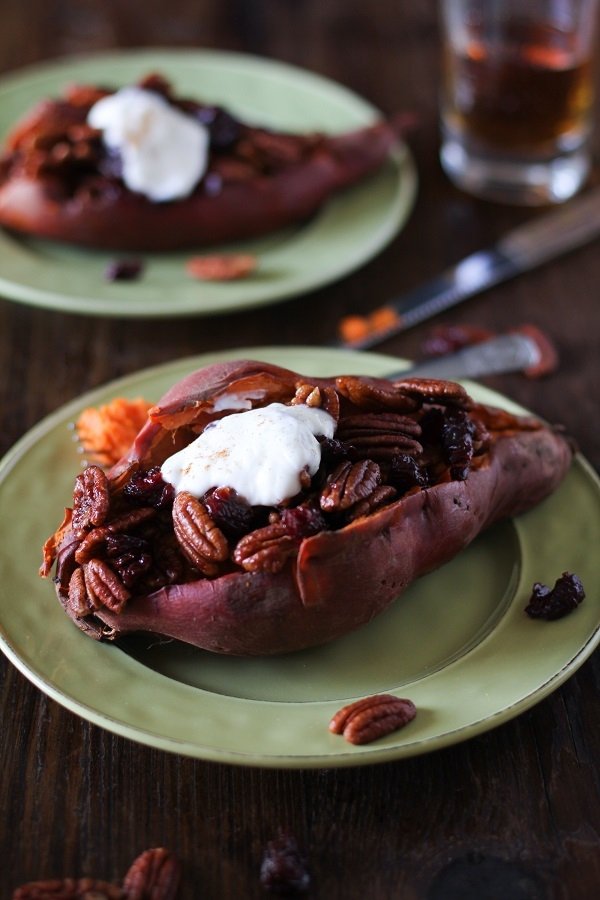 Sometimes, your sweet potatoes need something to jazz them up. But before you reach for those highly processed marshmallows, try ingredients that are more natural and will bring out the rich, sweet flavor of the potatoes. Two of my personal favorites are cranberries and maple syrup. Both foods have a particularly warm note that enhances the flavor and texture of the sweet potato. Drizzle these ingredients on your potatoes after they're cooked for a decadent side, snack, or even dessert!
Sweet potatoes are great, especially during the fall and winter months. What are some of your favorite ways to make them now that it's sweet potato season?
Please rate this article