Are you a huge fan of sushi, but often deny yourself because there aren't any ways to make sushi healthier? Sushi can absolutely be part of a healthy diet and lifestyle. All it takes is tweaking a few habits and making a few modifications when you order. It's amazing how little things like brown rice or reduced-sodium soy sauce can make all the difference. If you're a sushi addict but aren't sure how to incorporate this cuisine into your everyday diet, keep reading for seven amazing ways to make sushi healthier.
Table of contents:
1

Swap Brown Rice for White Rice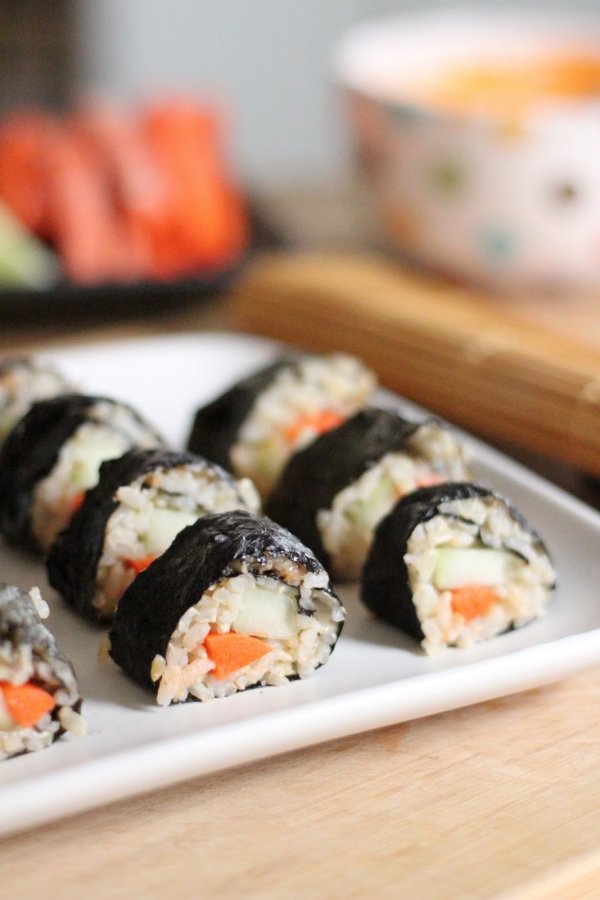 One of the easiest ways to make sushi healthier is to order your rolls with brown rice instead of white. White rice has no fiber or real nutrients—plus it creates a huge spike in blood sugar which can leave you hungrier. Isn't the point of eating sushi to feel full?! Instead of traditional white rice, ask your server if you can have your rolls with brown rice instead. This fiber-rich substitution has tons of nutrients. Even better, many sushi bars have caught on with the trend and happily offer brown rice!
2

Use Reduced-Sodium Soy Sauce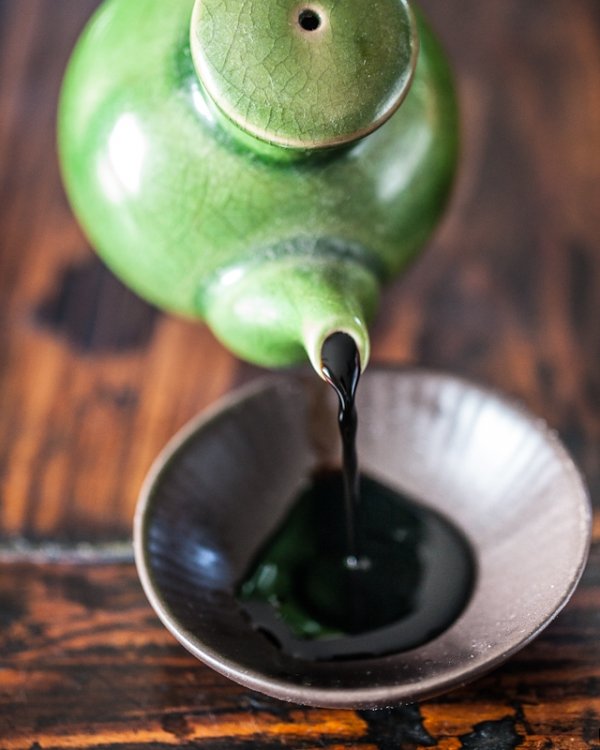 We all know that soy sauce packs a TON of unneeded sodium. Excess sodium consumption can lead to high blood pressure, bloating, and unpleasant water retention. Many sushi restaurants offer alternatives to soy sauce that are reduced or low in sodium. If you're like me and you enjoy drowning your sushi in soy sauce, you should definitely consider a reduced-sodium variety. Reduced-sodium soy sauce pretty much tastes exactly the same. This is a simple sushi swap you'll barely notice!
3

Avoid Fried or Tempura Foods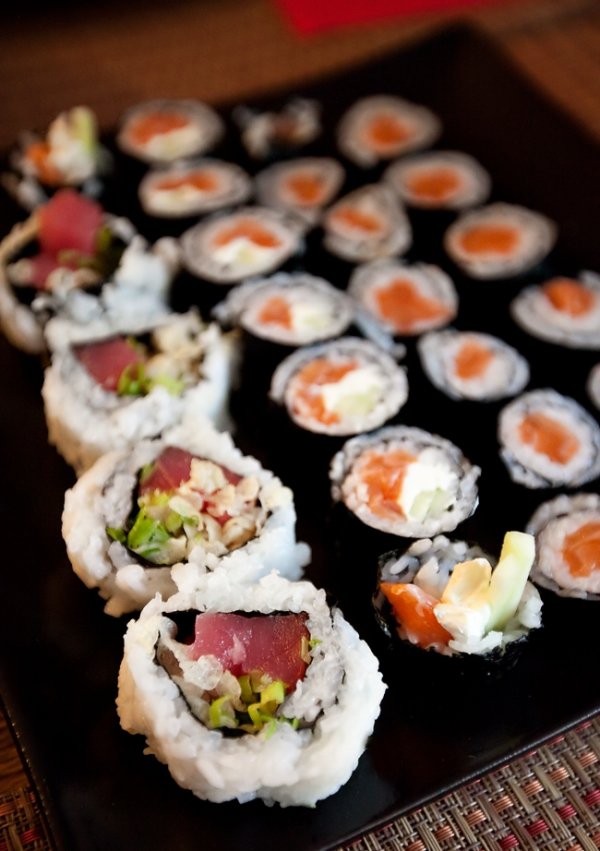 What would sushi be without the delightful pan fried dumplings or the decadent shrimp tempura? As delicious as some of these dishes are, they're high in calories and loaded with fat. Even worse, they're probably fried in cheap, refined oils like soybean oil or corn oil that are linked to free radical damage and premature aging. Try to avoid fried foods at sushi restaurants. Often they're labeled as 'tempura.' If you must have those dumplings, order them steamed. Instead of shrimp tempura, order it steamed or in a stir fry.
4

Add Soup and Salad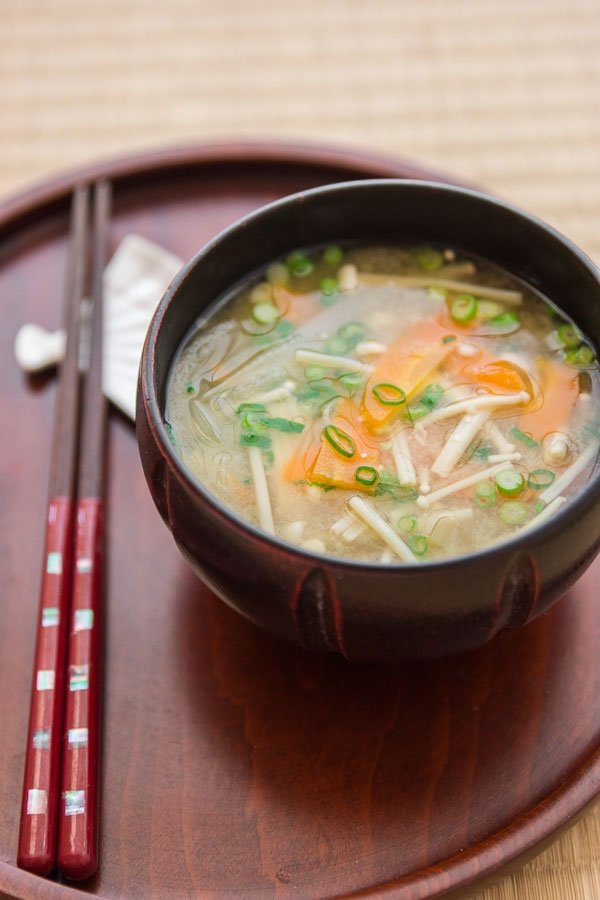 One of the top complaints my clients have about eating sushi as a meal is how they never feel full! Because the sushi rolls are so small, it's easy to treat sushi like a snack instead of a meal. Try adding low-calorie, nutrient-rich items to your sushi meal to make it feel more complete. A green salad with the house dressing on the side is a great appetizer (if you're feeling adventurous, try the seaweed salad). On cold winter days, there's almost nothing better than a piping hot bowl of miso soup. Adding these low-calorie sides to your meal with make sushi a much more enjoyable experience.
5

Drink Green Tea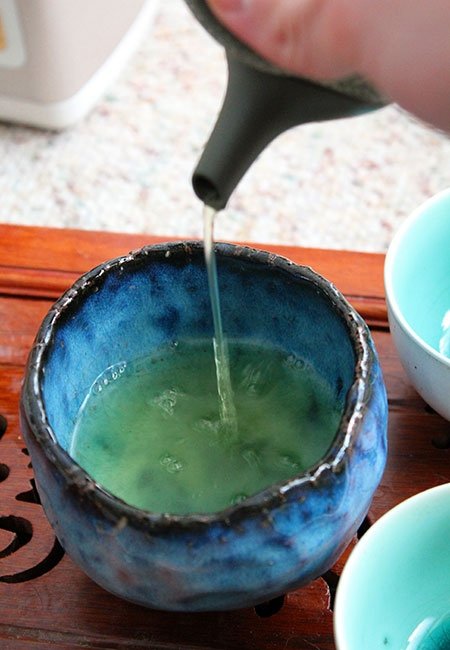 The Japanese statistically have some of the longest life expectancy rates in the world. Many nutritionists and foodies have linked their long, healthy lives to consuming green tea on a regular basis. Finish your sumptuous sushi meal with a relaxing cup of hot green tea. It's the perfect palette cleansing way to end a meal. It's also full of antioxidants and other nutrients. Swapping green tea for soda or an alcoholic beverage is a great way to make sushi much healthier!
6

Beware of the Special Rolls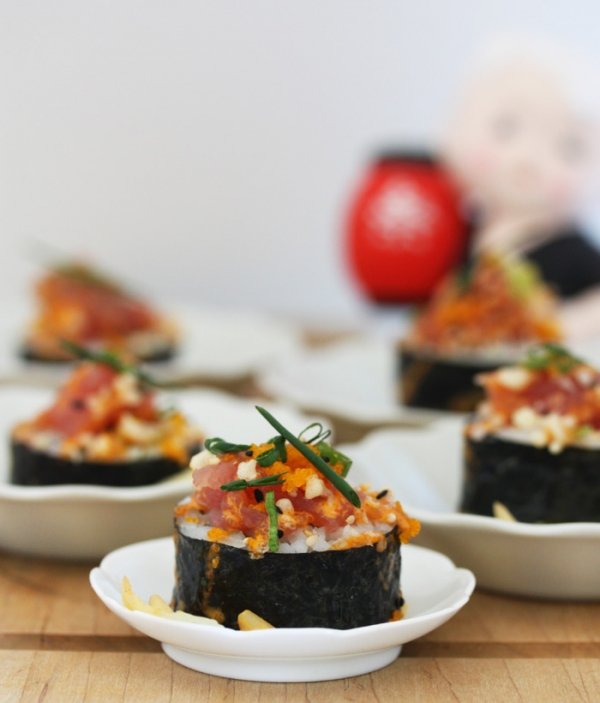 When going to a sushi restaurant, I like to think that there are two types of rolls: the standard, fairly affordable rolls you would find in any sushi enterprise, and the 'specialty rolls' that vary from location to location. The foodie in me naturally thinks the specialty rolls are much more interesting and tasty in terms of flavor profile and ingredients. But the healthy eater in me also knows these rolls come with a high caloric price. If you must have a specialty roll, stick to one and save the other options for another night of fine dining. Feel free to share this decadent roll with your dining partner.
7

Keep Your Portion Small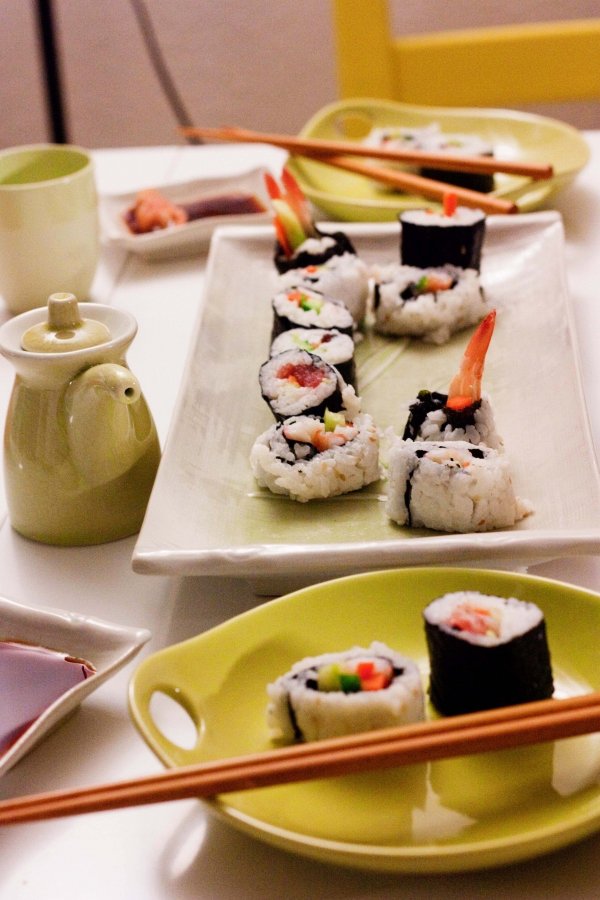 Did you know that ideally, one roll of sushi is supposed to be an entire meal? Few people eat just one roll when they go out. At the same time, it's important to not go overboard. Keep portion size in mind when ordering sushi. Most diners can feel full and satiated on two rolls. Add soup and salad, and you have a complete meal that is satisfying and delicious.
There's no reason why you can't indulge in a sushi night every once in a while. Sushi can be part of a balanced lifestyle and diet if done the right way. What are some of your favorite healthy items to order when going out for sushi?
Please rate this article