7 Ways to Rediscover Your Love for Cooking ...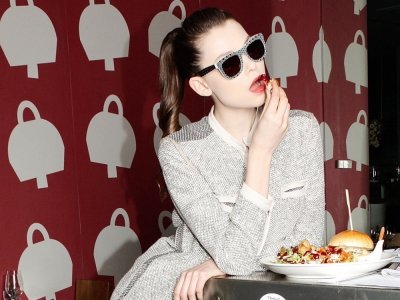 Has your love for cooking vanished? Do you always end up cooking the same old meals? Maybe you haven't got the energy to cook after working all day, or you've simply run out of ideas. So how can you get interested again in cooking? Here are some tips that will help you rediscover your love for cooking …
1.

Cook for Friends

One of the best ways to rediscover your love for cooking is to cook for friends. Cooking just for yourself can get boring, but catering for other people can be much more enjoyable, as it's much more sociable. Invite friends round for dinner, and chat to them while you're preparing the food - they can even join in with the preparations.
2.

Attend a Workshop

Workshops are a good way to get interested in cooking again. They are a fun, sociable way of expanding your knowledge and learning new techniques. Look out for them in local delis, health food stores and even bookshops. Workshops are particularly useful if you don't have the time to commit to a course; you'll still learn lots of useful tips that will spice up your cooking.
3.

Stock up on Spices

Does your kitchen have nothing more to offer than an out-of-date jar of curry powder? Then give your taste buds a treat and introduce them to a selection of super spices. Have you looked at the vast range of spices in ethnic grocers? Look for some recipes that use spices, or pick a few and experiment. It'll make your meals so much more interesting and you'll enjoy cooking again.
4.

Experiment with New Ingredients

Sometimes we grow bored with cooking the same old dishes, so try varying the menu. Browse your local health food store or ethnic grocer and you'll find all kinds of unusual ingredients. If you're not sure how to cook them, just ask. You can also try recipe spinners for ideas on using a new ingredient, or simply search for recipes containing a particular ingredient.
5.

Menu Planning

Planning your menus for the week can also make cooking easier. If you wait until you're hungry to decide what to make, you'll probably just end up making something quick and boring. Planning menus gives you time to think of some interesting meals and stock up on the ingredients you need.
6.

Grow Your Own

Try growing your own fruit and vegetables, and you'll love cooking with them. Store-bought produce never tastes as good as something picked from your own garden. Even the smallest garden has space for some pots; there are many varieties of fruit and vegetables bred for growing in pots. Apartment dwellers can grow herbs, which will add interest to many dishes.
7.

TV Shows

Finally, use the many cooking shows on TV for inspiration. You don't have to make the exact recipes; if you like, you can make something similar, a vegetarian version of a meat dish, or just use one ingredient to give you ideas. If you really like what they make on the show, buy the cookbook so you'll never be short of ideas!

If you used to love cooking but can't get interested in your kitchen, try some of these tips and you'll soon rediscover your enthusiasm for cooking. It's easy to get stuck in a culinary rut, so if that's happened to you then you need some fresh ideas. What does cooking mean to you - is it simply fuel to keep you going, or do you find it relaxing?

{{#comments_count}} Show Commnents ({{comments_count}}) {{/comments_count}}