7 Ways to Stretch Your Food Budget and Still Eat Healthy ...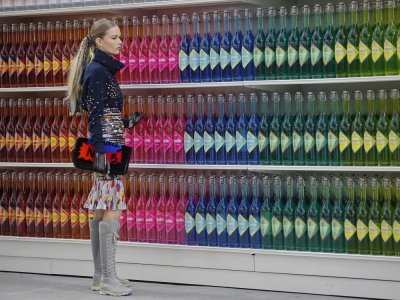 If you're trying to eat healthy but also looking for ways to stretch your food budget, then note some of these tips and put them into action. It's definitely not impossible to eat healthy, no matter what kind of budget you have. Hey, we all can't afford goji berries every week, and that's perfectly okay! If you're looking for ways to stretch your food budget, implement some of these tips into your grocery routine this week. I hope you'll see just how easy (and delicious) being budget savvy can be!
If you have access to a local farm or farmer's market then you already have a running start on ways to stretch your food budget - good for you! Forget buying organic for now, and concentrate on buying local. This is one of the best ways to improve the nutrition of your diet and your budget all in one step.
Most items in a box at the store promise you a host of health benefits that you'll also pay for. Even healthy, trendy items like quinoa and chia seeds can be pricey and not budget smart. If you're low on cash, buy from the bulk section and don't forget that oats and flax work just great with no quinoa or chia needed.
3.

Nix the Organic Obsession
While buying organic is important for you and the economy, it can be hard to do on a budget. I suggest comparing prices of organic versus conventional at a couple of stores local to you. If organic items are only pennies more, feel free to splurge, but if not it's okay to consume conventional in a pinch.
4.

Don't Be a Snob to Frozen
Frozen fruits, veggies, and leafy greens are all packed with nutrition, so don't snub them as being inferior. These will help stretch your budget further since many are cheaper per serving and you don't have to worry about them spoiling before you use them. Frozen spinach, carrots, peas, berries, and veggie mixes are all great places to start.
One of the best ways to stretch your budget further is to consider buying all your vitamins and supplements online, along with some items like protein powder, grains, nuts, seeds, and even superfoods if you can afford them. I like websites such as Vitacost, Amazon, iHerb, and Swanson Vitamins, just to name a few. You'll pay almost 20% less than you will in stores, if not up to 50% less with site sales.
If you really want to save money, be sure you know what days of the week every store near you releases their store sales ad. This will help you plan what you buy from each store, so you can easily wait to buy an item if you know it will be on sale in the next few days. You can use coupon websites, such as Southern Savers or Coupons.com, to get previews of upcoming ads at: southernsavers.com and coupons.com.
One last tip to consider is that you may have to re-plan your meals to be more budget savvy. Remember - you don't have to go gourmet in the kitchen when the basics work just fine and taste great too.
These small ways to stretch your food budget further aren't rocket science, and I promise anyone can do them, no matter what type of budget you have. Do you have a tip to stretch your food budget while still eating healthy?
{{#comments_count}} Show Commnents ({{comments_count}}) {{/comments_count}}