7 Websites to Find Budget Friendly Recipes the Whole Family Will Love ...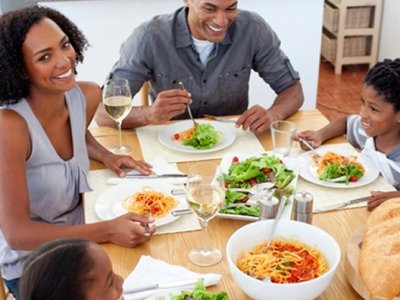 Food prices are constantly on the rise, so I often look at various websites to find budget friendly recipes. By using these websites, I have been able to find recipes for many of my family's favorite dishes that are both healthy and budget friendly. If you've been looking at different websites to find budget friendly recipes, here's 7 of my favorites for you to check out.
1.

Kraftrecipes.com

One of the best websites to find budget friendly recipes is kraftrecipes.com. There you can find tons of yummy recipes. Plus, Kraft always alerts you if a product recall is issued. My favorite thing about this site is the what's on hand tool that helps you create a meal by using in the items that you have on hand. Many of the recipes on this site are also quick and easy to prepare, which is great for busy days.
2.

Allrecipes.com

I have used this recipe site for many years. In fact, many of the recipes that I cook on a regular basis were found here. One of my favorite features on this site is the menu planner. This tool allows you to add recipes to a meal plan and then automatically generates a shopping list for you.
3.

Pinterest.com

I'm a huge Pinterest fan. In fact, I love it so much that I have to limit the amount of time I spend browsing the site. Pinterest is a great place to find wonderful recipes for any occasion. It's also a great place to find multiple variations of different recipes that you're considering making.
4.

ReadySetEat.com

Readyseteat.com is one of the newest recipe sites that I use, but I can already tell that its going to be a favorite. This website is very easy to use. Plus, if you enter your zip code, you can easily see if any of the ingredients needed for a recipe are on sale in your area. This is a perfect option for those who are looking for a budget friendly meal.
5.

Tasteofhome.com

Taste of home features several different recipe categories. You can easily search for budget friendly meals, plan ahead dinners, and slow cooker favorites, just to name a few. One of my favorite things about tasteofhome.com is that the recipes have ingredients that are easy to find. The directions for the recipes on this site are also very easy to follow.
6.

Food.com

For me, food.com has everything that I need to easily plan meals for my family. There you can find tons of recipes for any type of meal. You will also find some great tips and recipe reviews. If you decide to visit food.com be sure to check out the community forum where you can play games and enter contests. Food.com also has an app, which is both fun and easy to use. With the app, you can quickly build your budget friendly menu.
7.

Thekitchn.com

I really enjoy this website because it features more than just food. There you will find great articles on topics like, how to rearrange your small refrigerator and how to organize your kitchen like a professional cook. Also, thekitchn.com has some must-read detailed product reviews and advice on how to get great bargains on those products. From time to time they also have giveaways for the products they review.

Do you try to make budget friendly recipes? If so, do you have any budgeting tips that you would like to share with me? I'll be looking forward to hearing some of your wonderful tips.

{{#comments_count}} Show Commnents ({{comments_count}}) {{/comments_count}}