25 Wild and Crazy State Fair Foods You've Got to See to Believe ...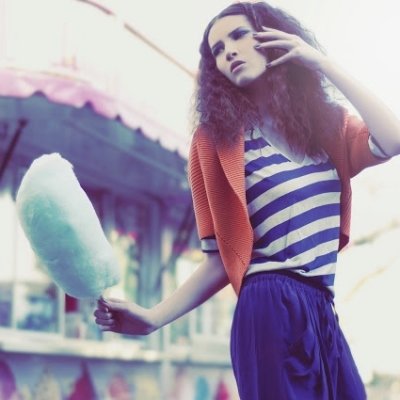 If you've ever gone to one of the larger state fairs, I'm sure you've seen your share of unusual fair foods. Some of them actually sound good while others are just downright weird and you wonder who actually eats them. And if you haven't had the pleasure of seeing any of these oddball fair foods, you've got see them in person one day. But for now, check out these photos and let me know if you'd ever try any of them!
Via Crazy State Fair Food: Fried ...
This is definitely one of the fair foods I wouldn't want to try. I mean, I like donuts and burgers, just not together.
Via ziplist.com
Don't worry, there are some wacky fair foods out there, but not as crazy as real elephant ears. This is actually a sweet, deep fried confection.
Via blog.rarebirdinc.com
Samoas were my jam when I used to eat Girl Scout cookies. I think these are a definite must-try for any cookie lover.
Via travelandleisure.com
This unique food was sold at the Arizona State Fair and it's said to have the texture of fried onions, but with the flavor of popcorn. You can get them on a bun or candied apple.
Via travelandleisure.com
I've passed up the opportunity to try fried butter before. But now that I've heard that it tastes like a buttery biscuit, I'm so mad that I didn't try it!
Via Texas State Fair: 15 Crazy ...
Deep fried mashed potatoes aren't too crazy and I think this would actually be really good.
13.

Fried Cheeseburger Bites
Via The Good and the Bad ...
If you like cheeseburgers but can't be bothered to eat them with two hands. Fried cheeseburger bites make a convenient one-handed treat.
Via seriouseats.com
Gator meat mixed with onions and peppers and coated with tempura batter.
Via seriouseats.com
I can't imagine this tasting good. Would you ever try it?
16.

Ice Cream Cheeseburger
Via Over-the-Top Burgers | Food & ...
Do you love sweet and savory combinations? Then perhaps this ice cream cheeseburger might be right up your alley.
Via trend-junky.com
If you like donut holes and Kool-Aid, this deep fried dessert was made for your taste buds.
Via seriouseats.com
I could seriously go for some fried Rolos right about now.
19.

Deep Fried Mac and Cheese
Via From classic to crazy: state ...
Even mac 'n cheese got the deep fried treatment.
Via seriouseats.com
This isn't real cornbread, that would be way too plain for the state fair. This is deep fried corn on the cob.
Via seriouseats.com
OK, so this really isn't as gross as it seems. At first, I thought this was BBQ sauce on ice cream, but it's actually layers of beans, mashed potatoes, smoked pork and BBQ sauce.
Via travelandleisure.com
If you can't stand to eat jelly beans all by themselves, throw them in the deep fryer!
Via i.huffpost.com
This crazy concoction made its debut in 2010 and I'm not sure if it's still being made, but you've gotta admit it's a pretty creative idea.
24.

Kool-Aid Pickles or Koolickles
Via leenaeats.com
If you're a fan of sweet and sour snacks, the Koolickle might be your next food obsession!
25.

Chocolate Covered Corn Dog
Via i.huffpost.com
Corn dogs just aren't good enough on their own, they've got to be covered in chocolate and sprinkles to be state fair-approved.
What do you think of these wacky state fair foods? Have you tried any of them before? I'd love to hear your thoughts on them!
{{#comments_count}} Show Commnents ({{comments_count}}) {{/comments_count}}