7 Winter Superfoods You Should Stock up on ...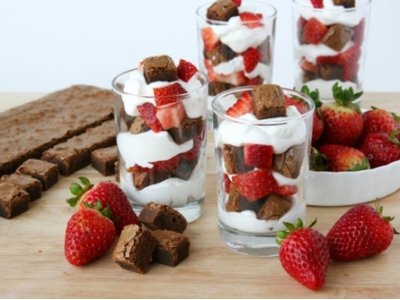 How many winter superfoods can you name? I mean, we're all pretty clued up on which berries we should be including in our smoothies these days, and bananas were a pretty key fruit this summer, but when the weather changes, so do the foods that will keep your body in check. Switching to winter superfoods will boost your immune system, helping you to fight off winter bugs and stay feeling great. So here's the foods you should be including on your next shopping list…
Yep, good old carrots are one of the key winter superfoods. The root vegetable contains a high amount of beta carotene, which the body converts into Vitamin A. Vitamin A is a key nutrient when it comes to your immune system, as it helps to protect against infection, and reduces the risk and duration of respiratory infection. Beta carotene is a fat soluble vitamin, meaning it requires a small amount of fat to be absorbed, so for best results consume it with a drizzle of olive oil or a dollop of butter.
Garlic has been used as a treatment for disease for thousands of years. The University of Maryland Medical Center recommends eating between 2 and 4 whole cloves of raw garlic every day as a natural health supplement! If you can't quite face that, try taking an odorless garlic supplement every day whilst you've got a cold. It'll help to fight it off in no time.
Wheat germ is packed full of B vitamins, iron, zinc and Vitamin E, which support the body's immune response. Luckily, it's also really tasty – it has a naturally nutty flavor that makes it perfect for baking. Try adding it to breads, muffins, casseroles, salads, cereals, porridge…
Fennel is another tasty winter vegetable – it tastes just like licorice! It's also very low in calories, yet high in phytonutrient anethole, which is thought to be a key part of the immune system, and Vitamin C. Try eating it raw in salad, or cooking it into a stir-fry. You could even enjoy it with a roast dinner. Any meal you could eat celery with, fennel will go with too.
Natural yogurt is packed with probiotics, which are essential for good gut health. Probiotics boost immunity by protecting against stomach illnesses – viruses that enter via the stomach tract can be easily destroyed by probiotics. For a healthy dose, try adding yogurt to your cereal, or mixing yogurt with cinnamon and berries for a healthy snack.
Vitamin D is a really important vitamin. It regulates the immune system, among other things, and it's usually gained through spending time in the sun. Even Australians struggle to get enough, though, with 40% of Australians being deficient in Vitamin D despite their long sunny days. Salmon is a great source of dietary Vitamin D, so try eating it at least once a week. A 120g serving is the equivelant of 15 minutes in the sun, and will keep your immune system in tip-top shape.
This has to be one of my favorite winter superfoods! Dark chocolate is one of the best sources of antioxidants, iron, zinc and magnesium, all of which boost the immune system. Zinc is the most important – adults need around 8 milligrams per day, and unsweetened cacao provides around 9.6 milligrams of zinc per 100g. If you can't find pure cacao, look for 70 – 85% cacao dark chocolate. Then enjoy without the guilt!
These winter superfoods are sure to keep your immune system stronger, and reduce the chances of you getting struck down with colds, winter flus and D&Vs. Beetroots and eggs are other great winter superfoods that you could add to your diet – making a whole new meal plan will ensure you include all the foods, and stop you getting bored. Do you know of a great winter superfood? Let me know, I'd love to hear about it!
{{#comments_count}} Show Commnents ({{comments_count}}) {{/comments_count}}