I don't know about you, but I LOVE fruity drinks. One of my favorite parts of summer is sipping on the sweet fruity goodness of lemonade and cocktails. Are you planning a summer vacay this year? If so, you've got to try one of these fabulously fruity drinks as you soak up the sun!
---
1

Blueberry Mojito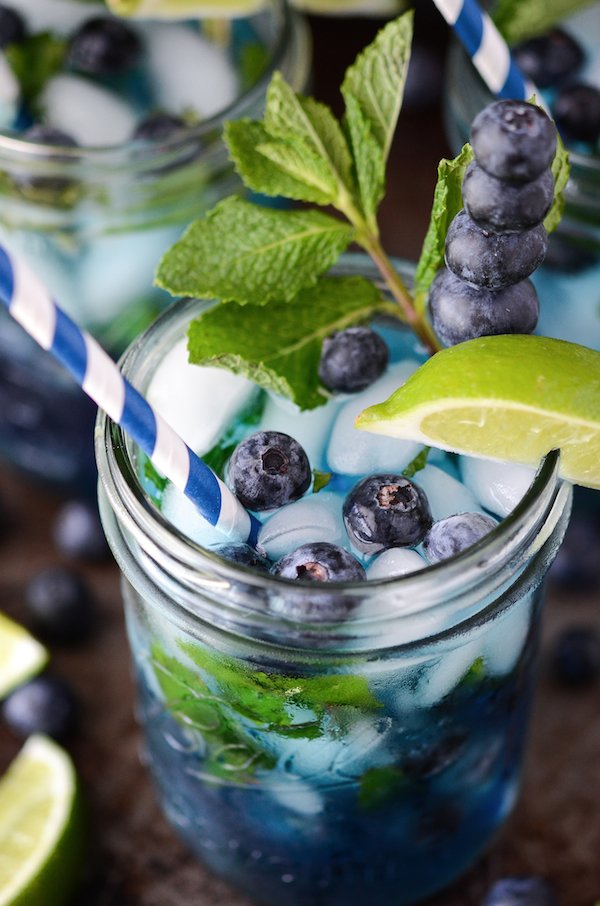 Ingredients:
1 cup fresh blueberries, plus extra for garnish
4 oz clear rum
10 fresh mint leaves
2 teaspoons sugar
juice of 2 limes
6 oz club soda
ice
Directions:
In a food processor or blender, puree blueberries until smooth.
Set aside.
Add mint leaves and sugar to a cocktail shaker.
Use a muddler (or the end of a wooden spoon) to muddle the mint and sugar.
Add the lime juice, rum and pureed blueberries: shake vigorously.
Pour ice and club soda into two tall glasses and then pour in rum mixture.
Gently stir.
Garnish with a lime wedge, extra blueberries and a sprig of mint.
Serve immediately.
*Recipe courtesy of The Novice Chef (thenovicechefblog.com)
---
2

Watermelon Agua Fresca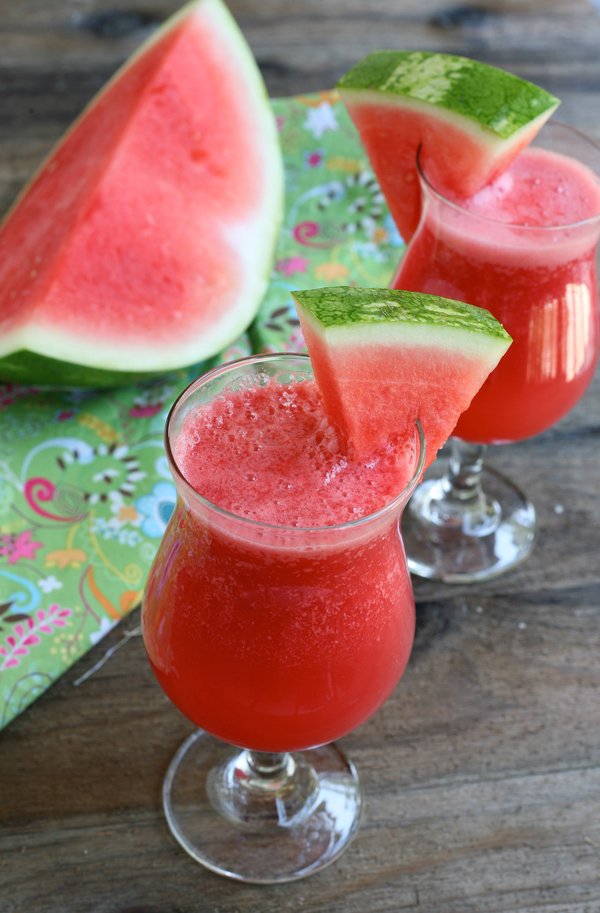 Ingredients:
4 cups chilled, chopped and seeded watermelon (I use seedless watermelon to make things easier)
1 cup water
1 tablespoon lime juice
1 teaspoon or more honey, optional (if your watermelon isn't sweet enough)
ice
Directions:
Add chopped watermelon, 1 cup water and lime juice to blender.
Blend on high until smooth.
Strain through a mesh colander, if desired.
Chill and serve over ice.
*Recipe courtesy of Angie McGowan/Babble (babble.com)
3

Strawberry Navel Orange Lemonade Spritzer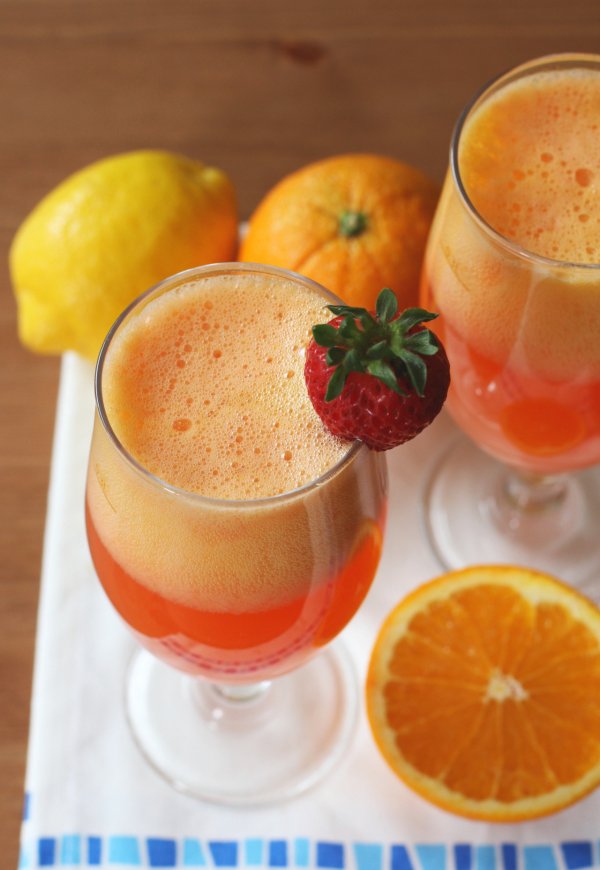 Ingredients:
10 to 12 strawberries, hulled
6 Paramount Citrus lemons, peeled
2 Paramount Citrus navel oranges, peeled
24 to 32 oz. club soda or seltzer, cold
Strawberries or citrus slices for garnish
Directions:
Using a centrifugal juicer, feed in the strawberries, then the lemons and finally the oranges.
Stir the juice.
Pour ¼ of the juice into each of four 8 to 10 ounce glasses.
Add club soda or seltzer to fill each glass.
Garnish with fruit and serve.
*Recipe courtesy of Daily Squeeze (dailysqueeze.com)
---
4

My Three Suns (non-alcoholic)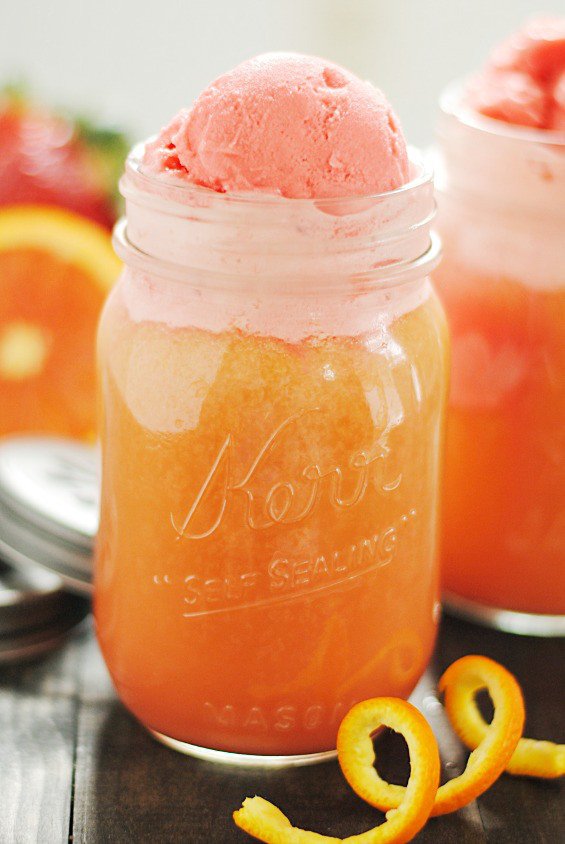 Ingredients:
2 cups orange juice
1 quart apple juice
1 pint strawberry sherbet
Directions:
Pour the orange juice and the apple juice into a large pitcher and stir well.
Fill tall frosted glasses with cracked ice, and add the juice.
Top each glass with a scoop of sherbet to serve.
*Recipe courtesy of Something Swanky (somethingswanky.com)
---
5

Cherry Limoncello Spritz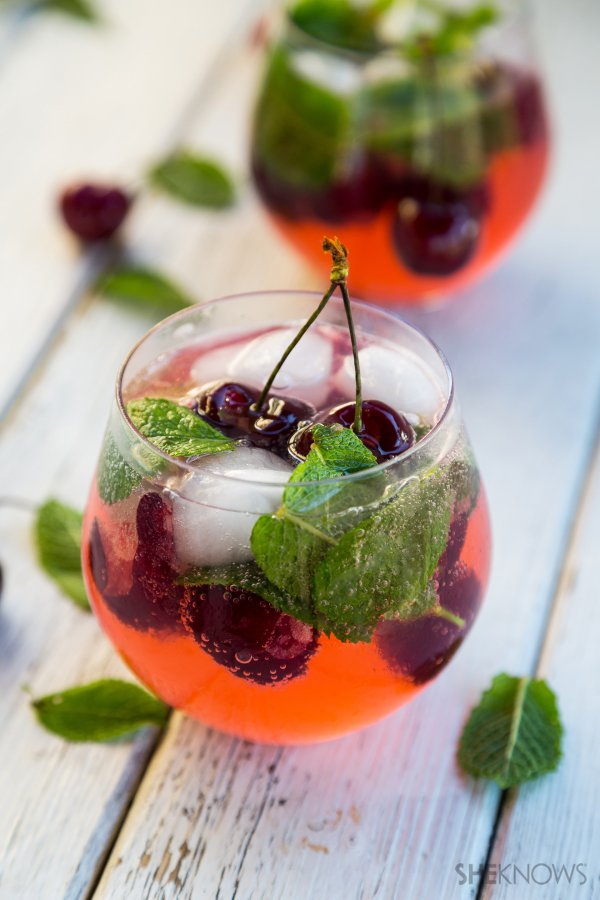 Ingredients:
6 cherries (preferably black or sweet variety), pitted
3 fresh mint leaves
2 tablespoons limoncello
Ice
Tonic water
Directions:
In a cocktail shaker or drinking glass, muddle the cherries and mint.
Add the limoncello.
Fill up the glass with ice.
Pour the tonic water, and stir gently.
*Recipe courtesy of Rowena Dumlao-Giardina/She Knows (sheknows.com)
---
6

Pink Grapefruit Margarita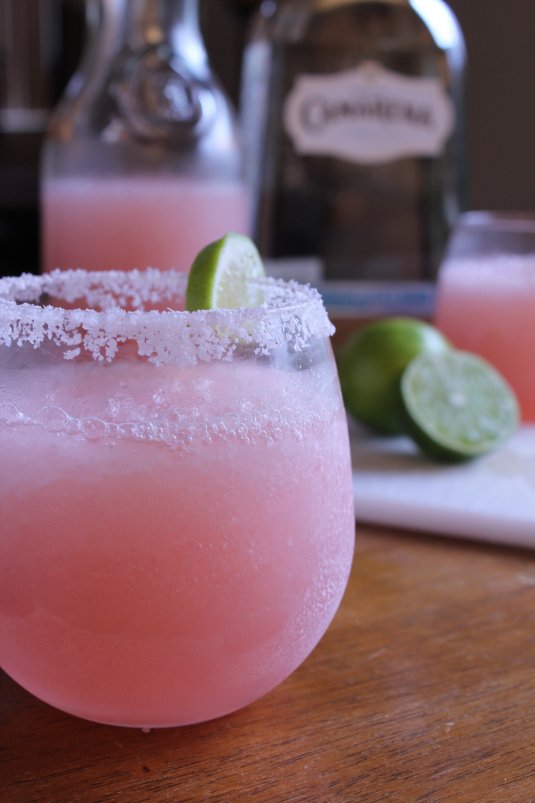 Ingredients:
1 cup ruby red grapefruit juice
1/2 cup fresh squeezed lime juice (about 4 limes)
1 cup triple sec orange liqueur
3 cups ice
1 cup silver tequila
1 lime cut in wedges, optional Kosher salt.
Directions:
Combine the grapefruit juice, lime juice, triple sec and ice in a blender.
Pour into a large pitcher (or just keep it in the blender) and pour in the tequila, stir.
*Recipe courtesy of There Goes the Cupcake (theregoesthecupcake.com)
---
7

Peach-Thyme Lemonade (non-alcoholic)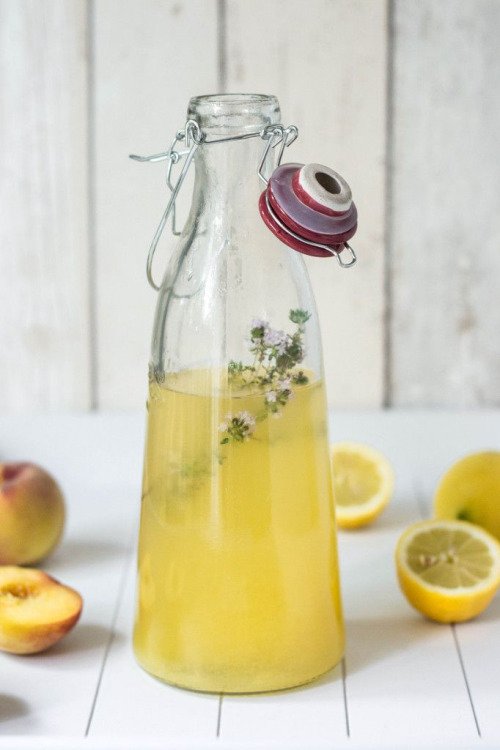 Ingredients:
3 fresh peaches, pits discarded, flesh roughly chopped
1 cup fresh juice from 10 to 12 lemons
3/4 cup sugar
Pinch salt
1 bunch thyme
3 cups cold water
1 quart ice
Peach slices and thyme leaves for garnish
Directions:
Combine peaches, lemon juice, sugar, and salt in a blender.
Blend on high speed until smooth, about 1 minute.
Meanwhile, place thyme in bottom of pitcher and lightly muddle with wooden spoon.
Strain peach puree through a fine mesh strainer into pitcher.
Discard solids.
Add cold water and whisk to combine.
Add ice.
Serve in ice-filled glasses garnished with peach slices and thyme leaves.
*Recipe courtesy of Serious Eats (seriouseats.com)
Make your summer more fruit-tabulous by sipping on one of these fruity concoctions. Better yet, sip on a few of them. Just don't try them all at once- you don't want to be drunk around the cabana boy!
Which of these fruity summer cocktails is first on your list to try?
---
Comments
Popular
Related
Recent