It's been a long day and now you need to unwind. Sometimes a nice alcoholic drink is just what the doctor ordered. Looking for something new and exciting to cap off your day with? There are loads of delicious options just waiting to be discovered. I'm sharing some of the best here and I hope they end your day just right.
---
1

Frost Bite Martini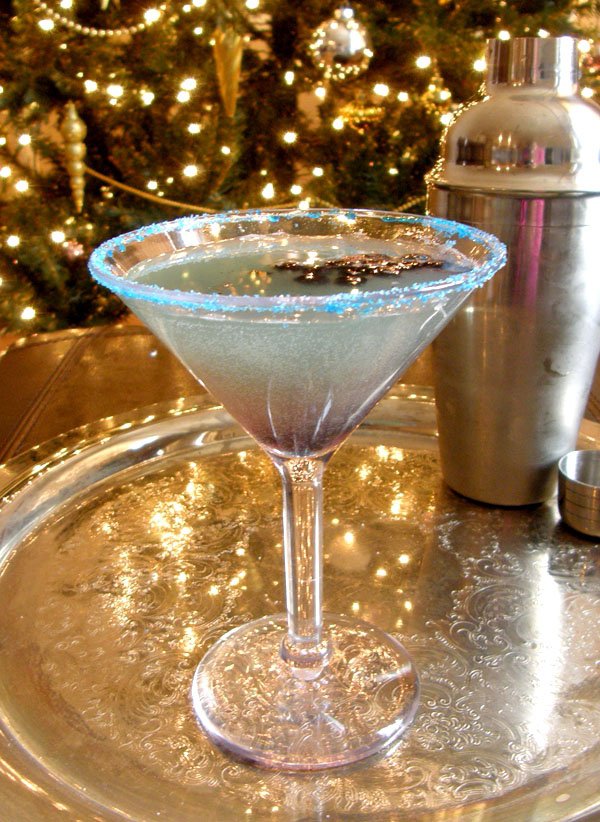 There's something so glamorous about a martini, but that doesn't mean you always have to shake up the classic recipe. Here's an alternative that I think you are going to love.
Ingredients:
3 ounces lemon lime soda
1 ounce Blue Curacao
1 ounce coconut flavored vodka
1 ounce pineapple juice
Mint leaves
Fresh blueberries
Directions:
Fill a cocktail shaker with ice and add the vodka and pineapple juice. Shake to combine. Add the blue Curacao, mint and blueberries and shake again. Strain the mixture into a martini glass and top it off with the soda.
Source: secondcitysoiree.com
---
2

Nectarine Mojitos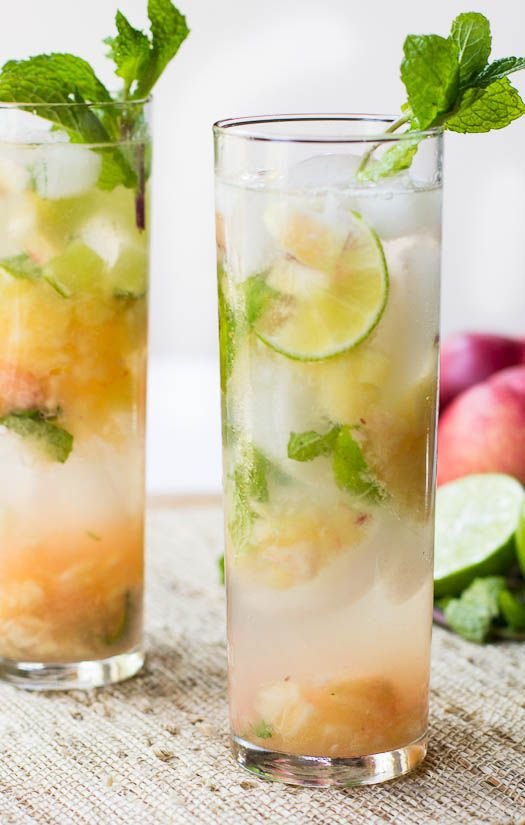 Mojitos are one of my favorite cocktails. There's just something so fresh and tasty about them. Here is a fruity version that will make even the worst day just a little bit better.
Ingredients:
1 ½ cups nectarine, peeled and diced
¾ of a lime, cut into slices
8 to 12 fresh mint leaves
2 tablespoons sugar
½ cup rum
½ cup club soda
Directions:
Place nectarines, mint and lime into a muddler and crush together. Add the sugar and rum and stir the mixture. Pour over ice and top with club soda.
Source: spicysouthernkitchen.com
---
3

Grown up Root Beer Floats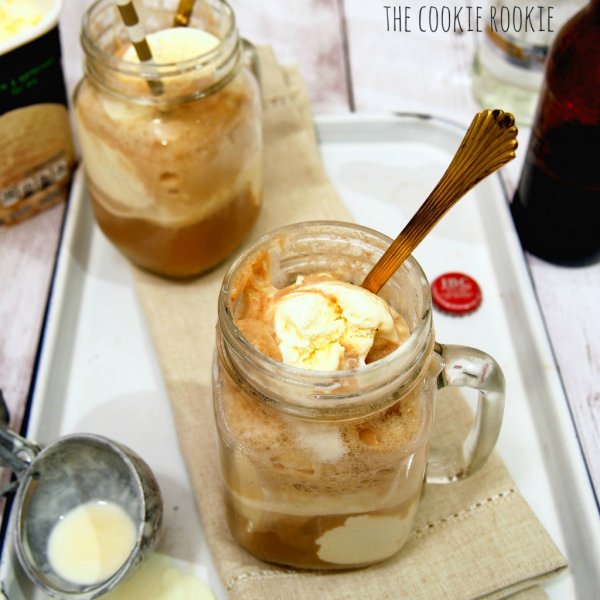 Remember that creamy treat from your childhood? Here's a way to recreate it in an adult way. Keep the kids away from this drink!
Ingredients:
1 ounce vanilla flavored vodka
2 scoops vanilla ice cream
1 cup root beer
Directions:
Place the ice cream in a glass and top with the root beer. Top with the vanilla vodka and enjoy.
Source: thecookierookie.com
---
4

The Dirty Girl Scout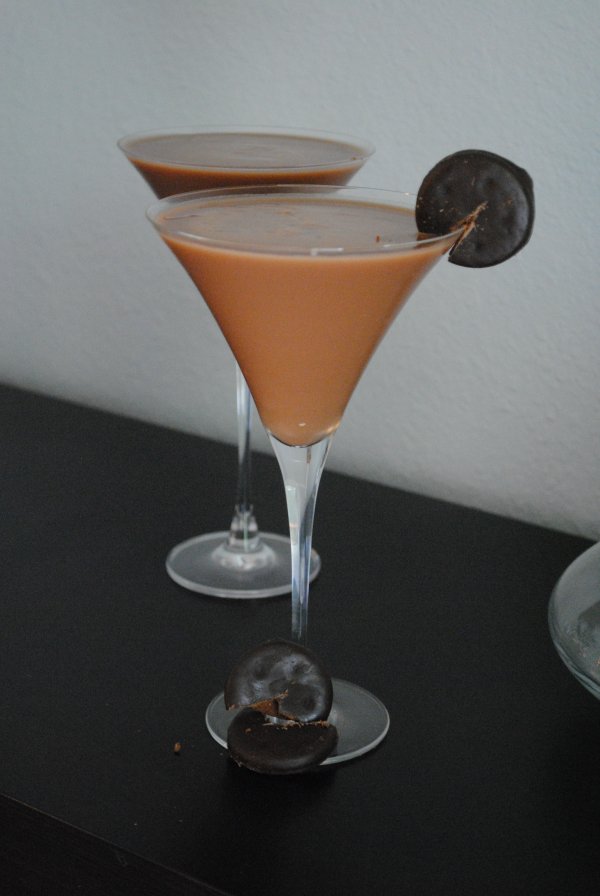 If you can get past the name of this shot, you will love that it tastes just like a Thin Mint Girl Scout cookie. What better way to end a rough day?
Ingredients:
1 ounce Bailey's Irish Cream
1 ½ ounce vodka
1 ounce white Crème de Menthe
1 ounce Kahlua
Directions:
Combine the ingredients in a cocktail shaker and shake well to combine. Pour over ice and serve garnished with mint leaves.
Source: thisbottleofvodka.tumblr.com
---
5

Tiffany's Lemonade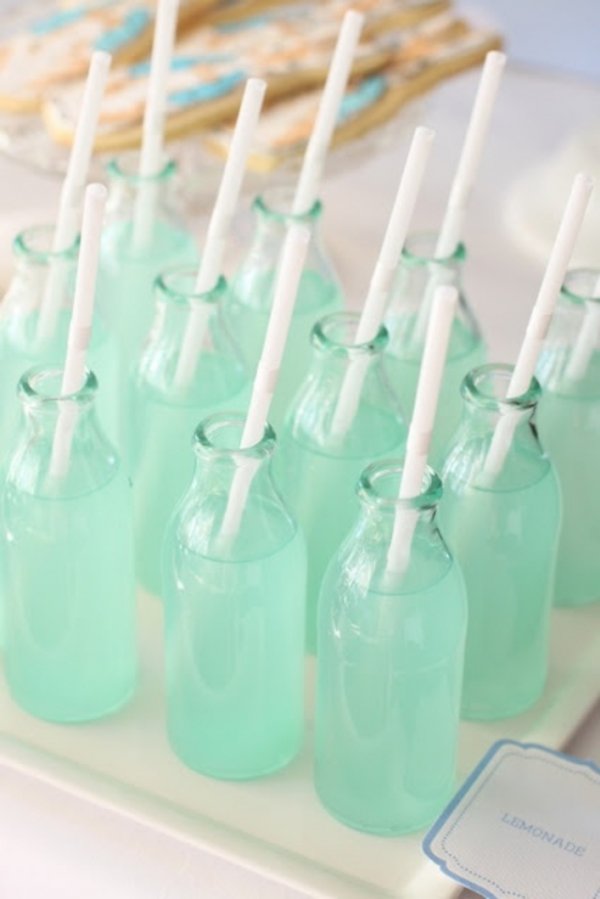 This little gem is sweet and tangy and perfect for a hot summer day when nothing went right. It gets its name from the Tiffany blue color you get when it's mixed. This recipe will serve quite a few people, so scale back if you need to.
Ingredients:
¾ cup sugar
1 cup water
Juice of 5 lemons
4 cups cold water
10 ounces peach schnapps
Blue Curacao
Directions:
Heat the sugar with a 1 cup of water until the sugar is completely dissolved. Add the juice of 5 lemons and 4 cups cold water. Add the peach schnapps and stir well to combine. Drizzle in the Blue Curacao until you get the desired shade. Serve over ice.
Source: tiffanybluegirlatheart.com
---
6

The Snowball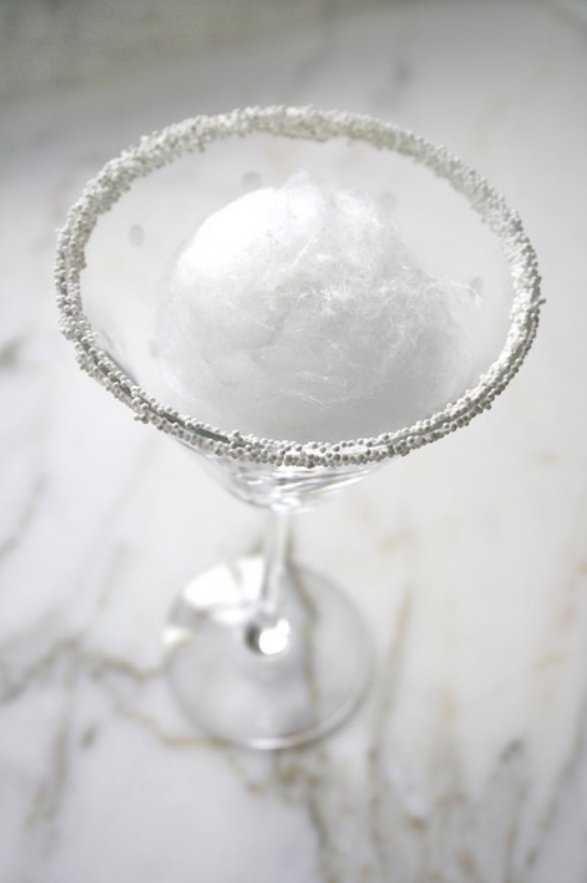 It doesn't have to be cold outside to enjoy this cocktail. In fact, it's just about perfect for finishing off a summer day that stressed you out.
Ingredients:
3 ounces Hypnotiq Harmonie
1 ounce coconut vodka
Shredded coconut
Directions:
Wet the rim of a rocks glass and cover with the coconut. Fill with ice. Combine the Hypnotiq and the vodka in a cocktail shaker and pour into the glass.
Source: cosmopolitan.com
7

Prickly Pear Mezcal Mule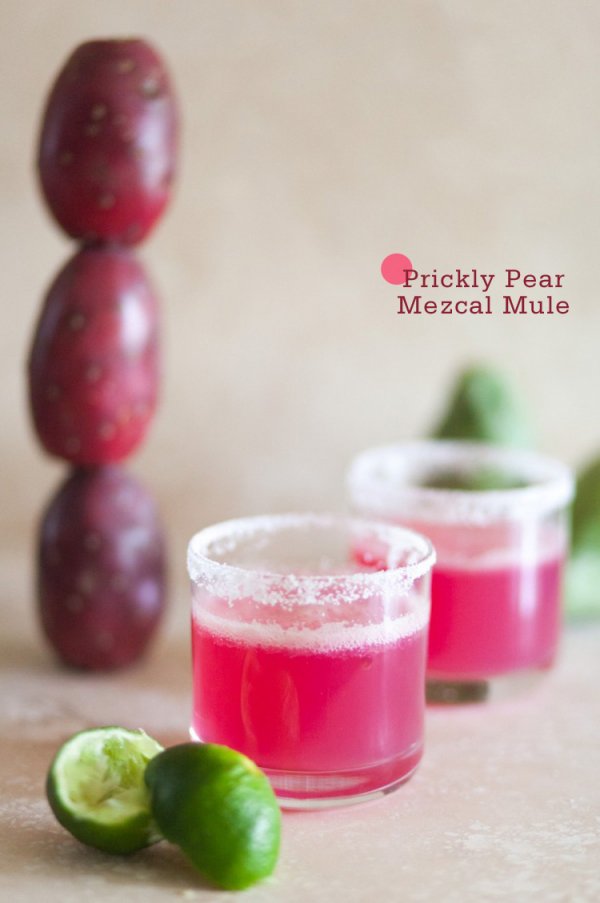 This fancy and fruity take on the traditional Moscow Mule will blow your mind. It's super easy to make and will turn any horrible day into a good one.
Ingredients:
2 ounces lime juice
½ jalapeno
2 ounces Mezcal
6 ounces ginger beer
1 ounce prickly pear syrup
Lime, salt, jalapeno slices, for garnish
Directions:
Coat the rim of a glass with lime slices and coat with salt. Set aside. In a shaker, muddle the lime juice and jalapeno. Add the Mezcal, ice and prickly pear syrup. Shake and divide the mixture between two glasses. Top each with ginger beer, stir and garnish with jalapeno slices.
Source: freutcake.com
Which one will you make tonight?
---
Comments
Popular
Related
Recent