Knowing how to make cocktails is a skill that will carry you far in life. It allows you to whip up drinks when you have guests and will turn you into the life of the party at the same time. There are lots and lots of great cocktail recipes out there, but these classics are a must-know for any savvy woman who wants to be the best entertainer on the block.
---
1

Bloody Mary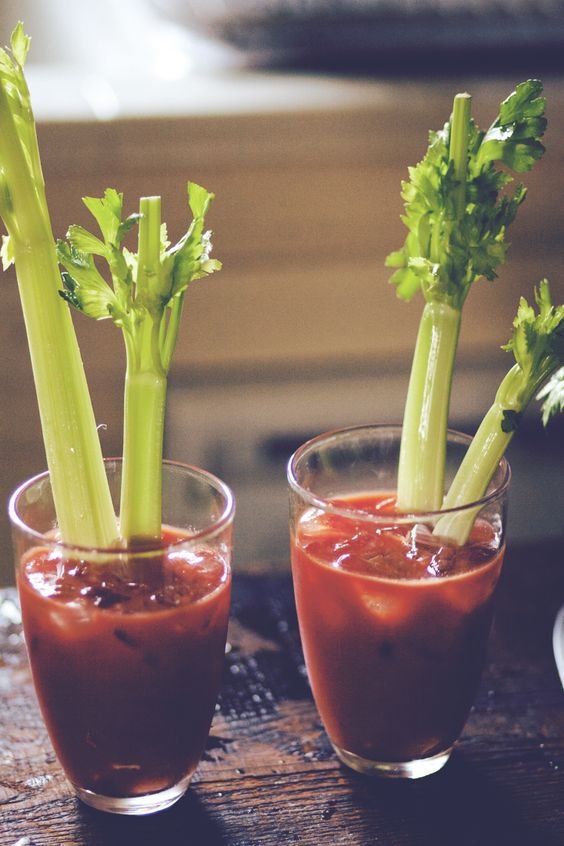 Here's the best cocktail for serving at brunch or to recover after a night out on the town. A Bloody Mary tastes great and is easy to make in large batches to share with your friends. There are lots of variations on the recipe, but here's a classic version you will love.
Ingredients:
Celery salt
1 lemon wedge
1 lime wedge
2 ounces vodka
4 ounces tomato juice
2 dashes Tabasco sauce
2 teaspoons horseradish
2 dashes Worcestershire
1 pinch celery salt
1 pinch black pepper
1 pinch paprika
1 celery stalk
1 lime wedge
Directions:
Run the lemon and lime wedge around the outside of the glass and dip in celery salt to coat the rim. Fill with ice and set aside. Squeeze and drop the lemon and lime wedges into a cocktail shaker. Add the remaining ingredients (except celery stalk and additional lime wedge) and shake with ice. Strain into your prepared glass and garnish with the celery and lime wedge.
Source: liquor.com
2

Cosmopolitan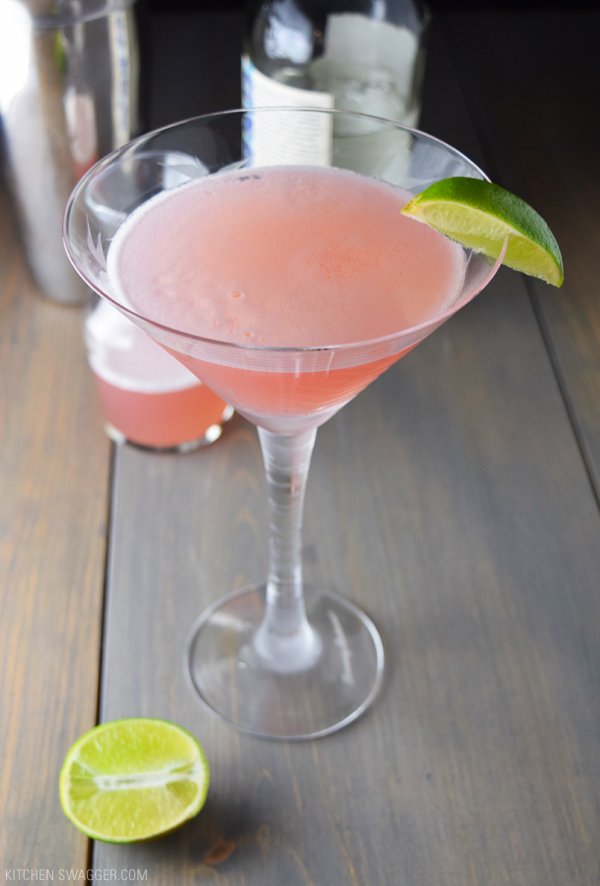 This classic cocktail is one that any classy lady will be able to make from memory. The best part? You get to sample your creations as you practice getting it just right.
Ingredients:
Ice
1 ½ ounces lemon vodka
1 ounce Cointreau
1 ounce cranberry juice
2 teaspoons lime juice
Orange zest
Directions:
Fill a cocktail shaker with ice and add the cranberry and lime juices and the vodka and Cointreau. Shake well to combine. Strain into a chilled martini glass and serve with an orange zest garnish.
Source: foodnetwork.com
---
3

Classic Margarita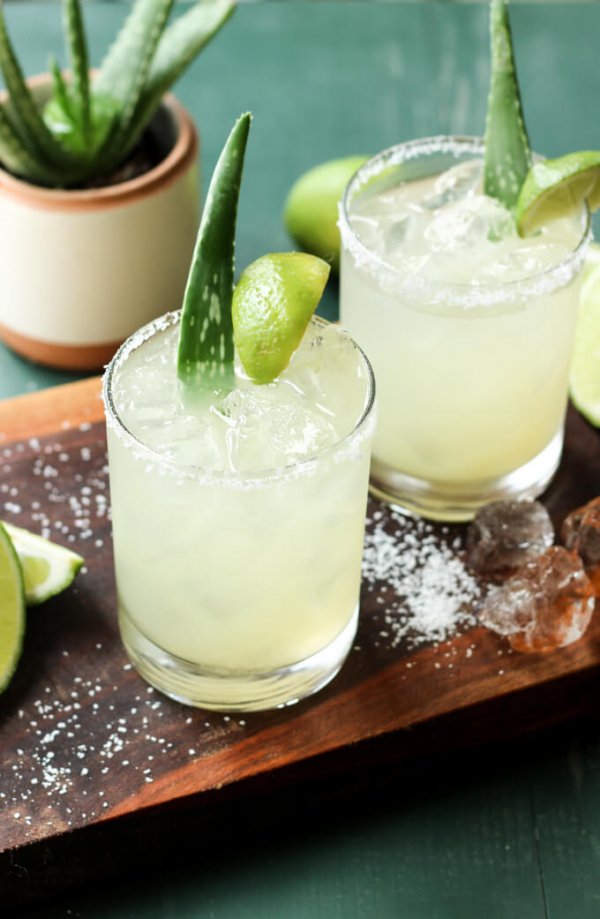 Knowing how to make a margarita is a skill that will serve you well throughout your life. After all, nothing is better with chips, salsa and guacamole than a big, old margarita to go with.
Ingredients:
2 ounces agave tequila
1 ounce Cointreau
1 ounce lime juice
Salt
Directions:
Fill a cocktail shaker with ice and add the tequila, Cointreau and lime juice. Shake well to combine. Dip a margarita glass in lime juice and then into salt to coat the rim. Pour the margarita from the shaker into the glass and serve.
Source: epicurious.com
---
4

Mint Julep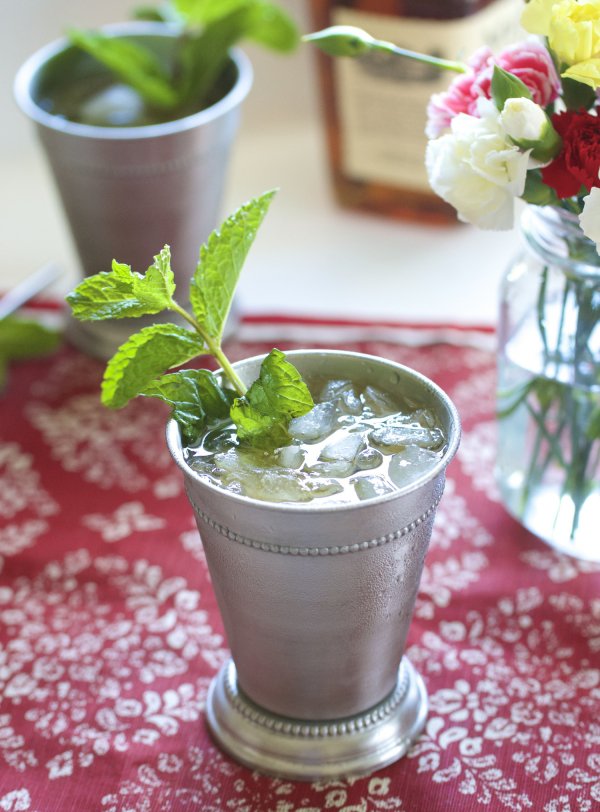 If you're having a fancy dinner party or want to serve something refreshing during the heat of the summer, this is the cocktail for you. Yum!
Ingredients:
3 mint leaves
1 tablespoon mint flavored simple syrup
Crushed ice
1 ounce bourbon
Cocktail straw
Fresh mint leaf
Powdered sugar
Directions:
Put the three mint leaves with the simple syrup in a chilled julep cup and muddle gently. Fill the cup with ice and then add the bourbon. Place the additional mint leaf into the straw and place it in the drink. Garnish with powdered sugar just before serving.
Source: myrecipes.com
---
5

Dirty Martini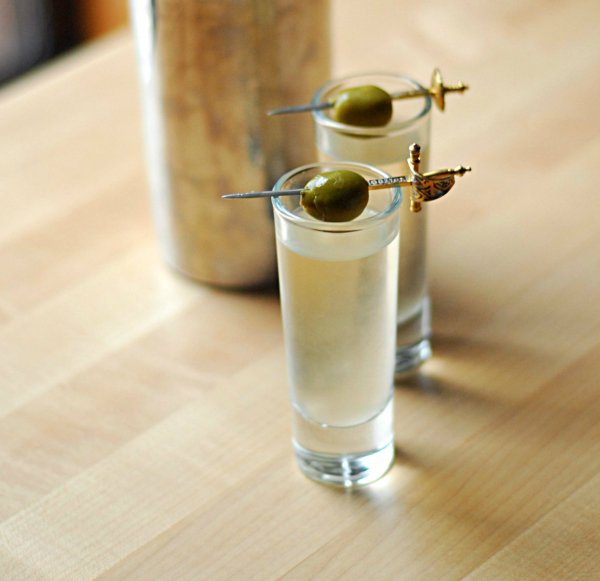 If you know how to make a dirty martini, you have life mastered. This classic drink will make any guest happy and will give you the status of best bartender in the world.
Ingredients:
2 ounces gin
½ ounce extra dry vermouth
¼ ounce olive juice
1 green olive
Directions:
Place two ice cubes in a cocktail shaker and add the gin, vermouth and olive juice. Shake to combine. Strain the mixture into a martini glass and drop the olive in.
Source: food.com
---
6

Old Fashioned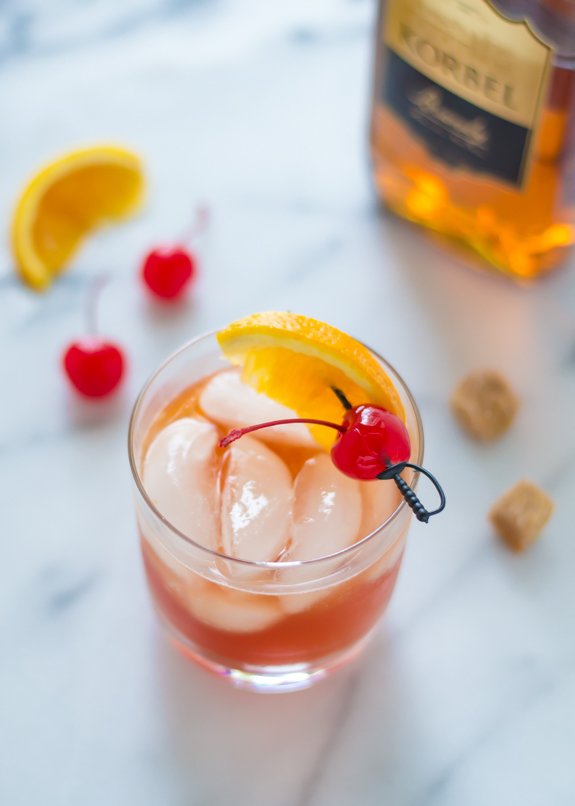 This drink is seriously underrated. Not only does it taste really good, but it's perfect for serving a crowd or just a couple of people. You will not regret learning how to make this one!
Ingredients:
1 ounce bourbon
¼ ounce bitters
1 teaspoon sugar
1 splash water
1 lemon slice
1 maraschino cherry
1 orange slice
Directions:
Muddle the sugar and bitters in a rocks glass. Add one ice cube and the bourbon. Twist the fruit slices over the drink and drop them in. Add the cherry and serve.
Source: bulleit.com
---
7

Moscow Mule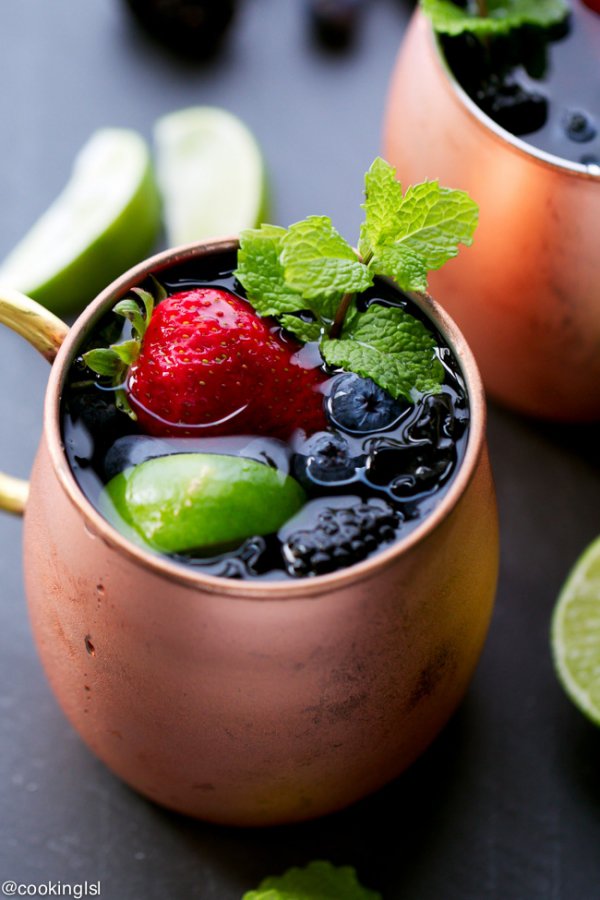 I love a great Moscow mule and I think you will too. This classic drink is simple to prepare, but has a stellar presentation to impress everyone with.
Ingredients:
1 ½ ounces vodka
½ ounce lime juice
Ice cubes
½ cup ginger beer
1 lime wedge
Directions:
Pour the vodka and lime juice into a Moscow mule mug. Add the ice and beer. Garnish with the lime wedge.
Source: allrecipes.com
Which one are you going to learn to make first?
---
Popular
Related
Recent