Pasta isn't the same without the perfect sauce to go with it. Cooking pasta is pretty much a no brainer, but sauce isn't so easy to make. When you can whip up a pot of classic pasta sauce, you can make an impressive meal for anyone. So add these sauces to your personal recipe book today and you'll be equipped to cook for all the special people in your life - just like an Italian Nonna does for her family.
---
1

Three Ingredient Tomato Sauce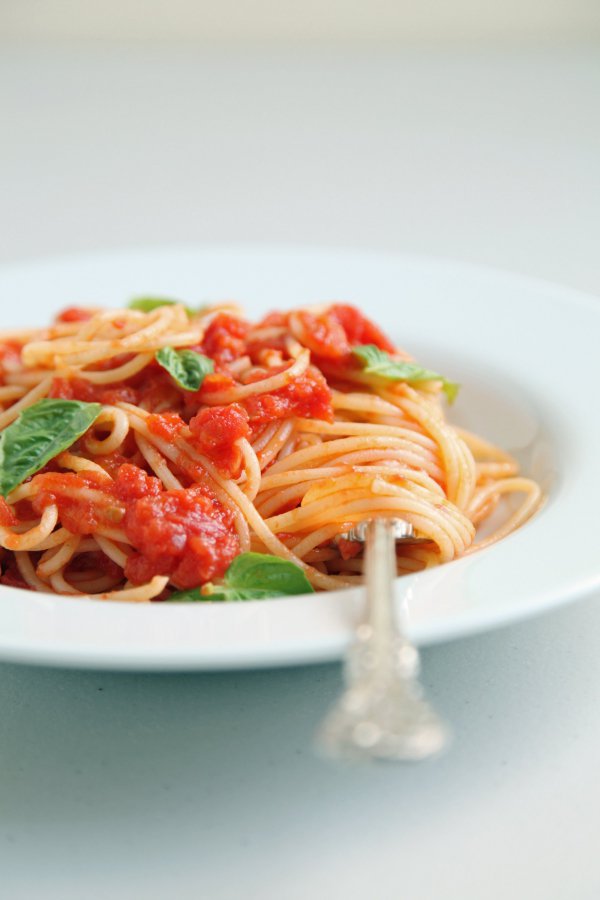 What could be easier than a sauce that only has three ingredients? This classic tomato sauce pairs wonderfully with any kind of pasta you make and is so easy that there's no excuse not to make it all the time.
Ingredients:
28 ounce can whole peeled tomatoes
5 tablespoons unsalted butter
1 yellow onion, peeled and cut in half
Salt
Fresh basil, optional
Directions:
Combine the tomatoes, butter and onion in a large saucepan. Bring to a boil, then lower the heat and simmer for 45 minutes. Remove the onions. Use an immersion blender to break up the tomatoes and blend the sauce. Season with salt and serve on pasta with fresh basil, if desired.
Source: popsugar.com
---
2

Classic Pesto Sauce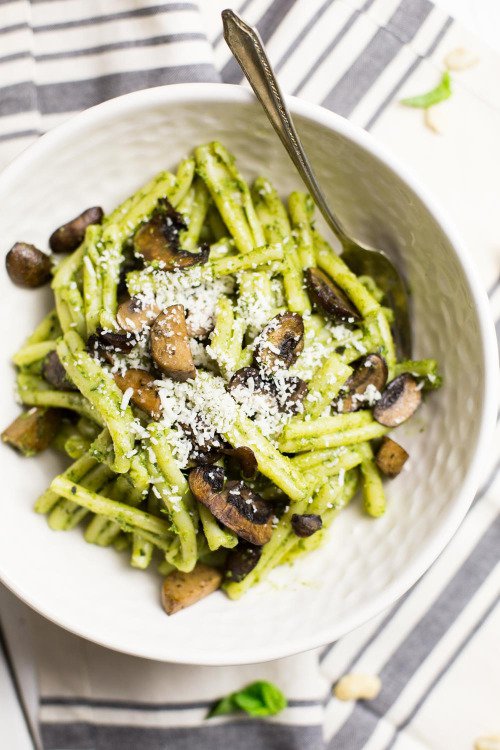 Pesto is great when it's stirred into freshly cooked pasta. A little goes a long way so you won't need too much of it. You can also use pesto on grilled cheese sandwiches or brushed on chicken.
Ingredients:
4 cups fresh basil leaves
1/2 cup olive oil
1/3 cup pine nuts
2 cloves garlic
1/4 cup Parmesan cheese
1/4 cup Pecorino Sardo
1 teaspoon coarse salt
Directions:
Place the basil, olive oil, pine nuts and garlic in a blender and blend until a paste forms. Add the cheeses and salt and blend until smooth.
Source: bonappetit.com
Trendinig Stories
More Stories ...
3

Authentic Puttanesca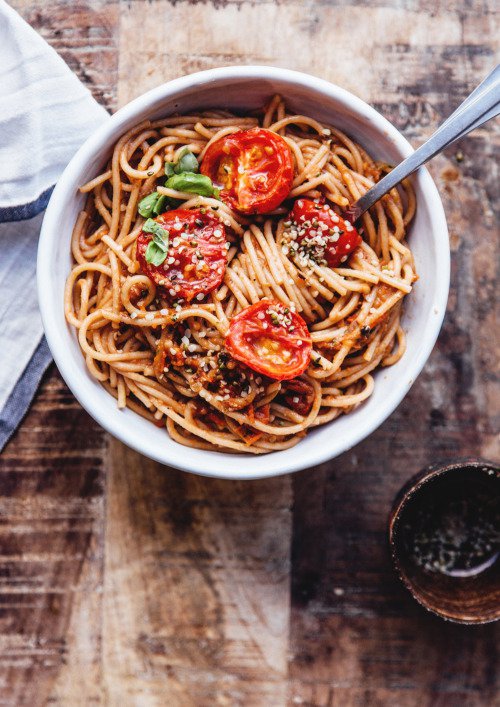 If you can make puttanesca sauce, you can create a gourmet meal that will make everyone think you slaved for hours in the kitchen.
Ingredients:
1 pound spaghetti
5 garlic cloves, pressed
2 teaspoons anchovy paste
1/2 teaspoon red pepper flakes
1/3 cup olive oil
28-ounce can whole tomatoes in juice
1/2 cup Kalamata olives, pitted
2 tablespoons capers, drained
Pinch sugar
3/4 cup basil, chopped
Directions:
Cook the spaghetti until al dente. Heat the oil in a large skillet over medium-high heat. Cook the garlic, anchovy paste and red pepper flakes with 1 teaspoon salt and 1/2 teaspoon pepper in the oil for 2 minutes, stirring occasionally. Puree the tomatoes with juice in the blender. Add the tomatoes to the skillet, then add the olives and capers and simmer the sauce for several minutes until pasta is cooked. Drain the pasta and add it to the sauce. Garnish with basil just before serving.
Source: epicurious.com
---
4

Aglio E Olio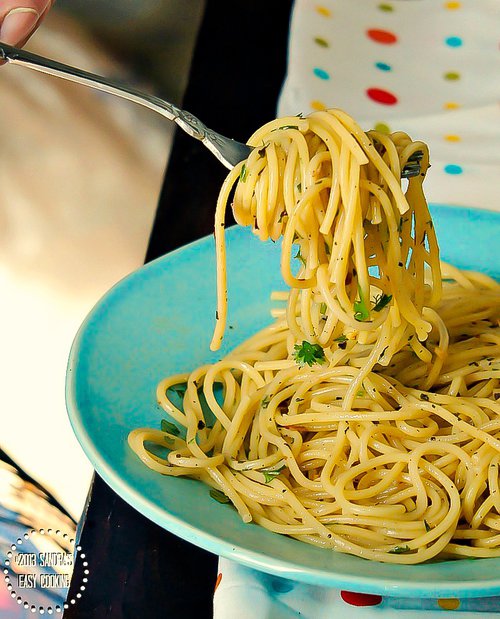 This means garlic and oil and is a simple, but really delicious sauce for pasta dinner. This one is super easy to make, but has tons of flavor.
Ingredients:
7 ounces spaghetti
2 large minced garlic cloves
1 1/2 teaspoons red pepper flakes
1/4 to 1/3 cup olive oil
3/4 teaspoon salt
1/2 teaspoon pepper
Directions:
Cook the spaghetti according to the package directions. Strain and place in a large dish. Add the garlic, red pepper flakes, olive oil, salt and pepper to the pasta and toss to combine. Serve warm.
Source: popsugar.com
---
5

Simple Bolognese Sauce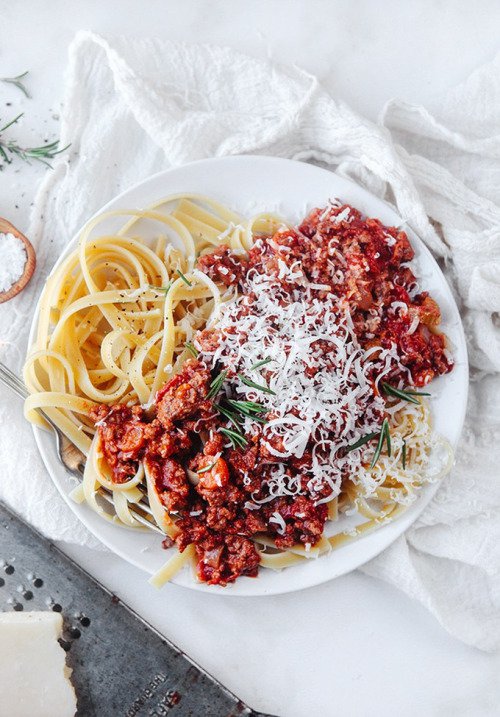 Here's a sauce you can never go wrong with. It's tasty, easy and decadent enough to impress anyone you're serving dinner to tonight.
Ingredients:
1/4 cup olive oil
1 coarsely chopped onion
2 coarsely chopped garlic cloves
1 celery stalk, chopped
1 carrot, chopped
1 pound ground beef
28-ounce can crushed tomatoes
1/4 cup chopped parsley
8 chopped basil leaves
Salt and pepper
1/4 cup grated Pecorino Romano cheese
Directions:
Heat the oil in a skillet and saute the garlic and onion for about 8 minutes. Add the celery and carrot and saute for 5 more minutes. Raise the heat to high and add the ground beef to the pan. Cook, breaking up the meat for about 10 minutes. Add the tomatoes, parsley and basil and cook over medium heat until thick. Season with salt and pepper and stir in the cheese before serving.
Source: foodnetwork.com
---
6

Basic Carbonara Sauce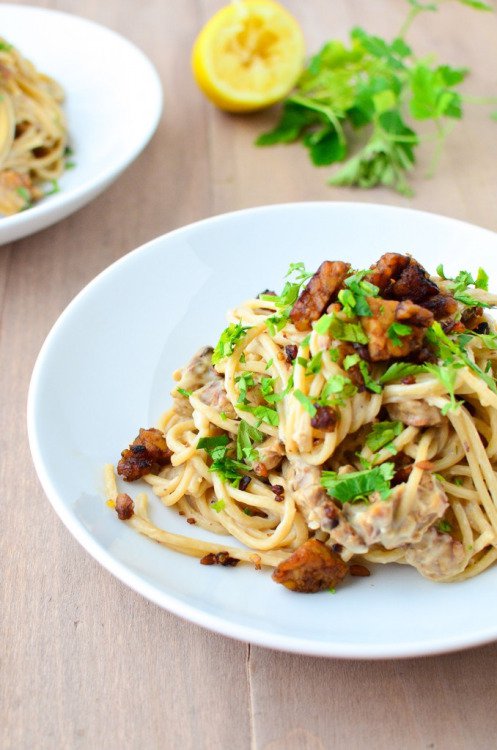 This is a recipe that you are never going to regret learning how to make. It comes together quickly and will put a smile on everyone's face.
Ingredients:
1 chopped onion
1 crushed garlic clove
4 slices prosciutto
2 eggs
10 ounces cream
Salt and pepper
1/2 cup Parmesan cheese
Directions:
Saute the onion, garlic and prosciutto in a skillet. In a small bowl, combine the cream, eggs and salt and pepper to taste. Add the cream mixture to the onion mixture and bring to a boil. Stir in the cheese until melted. Serve over pasta.
Source: food.com
---
7

Easy Vodka Sauce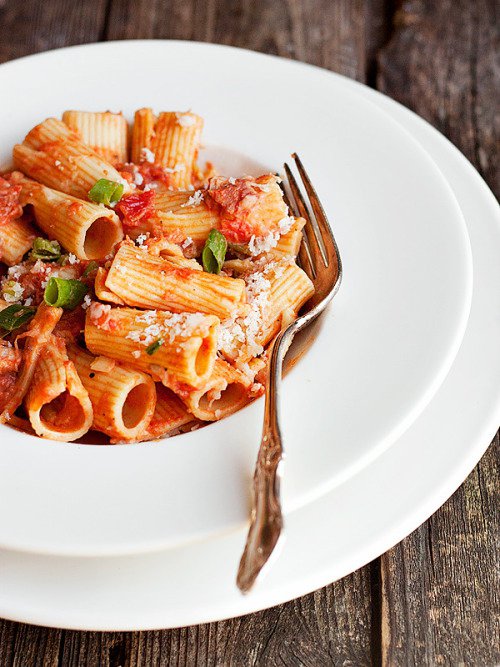 This recipe is perfect for when you're home alone for dinner or when you are cooking for a crowd.
Ingredients:
1/2 cup butter
1 diced onion
1 cup vodka
2 28-ounce cans crushed tomatoes
1 pint heavy cream
Directions:
Saute the onion in the butter until soft. Pour in the vodka and cook for 10 minutes. Add the tomatoes and cook for an additional 30 minutes. Stir in the heavy cream and cook another 30 minutes. Serve on pasta.
Source: allrecipes.com
Which one do you want to try first?
---
Popular
Related
Recent