Pineapple Recipes are among the most delicious things in the world. Pineapples are incredibly delicious. I could eat them all day every day for a week, or maybe even two, without getting sick of them at all. And they're also full of awesome goodness; namely vitamin C, manganese, and phytonutrients. So it's no wonder that pineapple recipes would be on top of my list of scrumptious and healthy things to eat. Plus, it's not actually very difficult to find pineapple recipes at all, especially with the help of "Google". So here are 8 Delectably Awesome Recipes with Yummy Pineapples for you to get a head start on that pineapple recipes cookbook.
---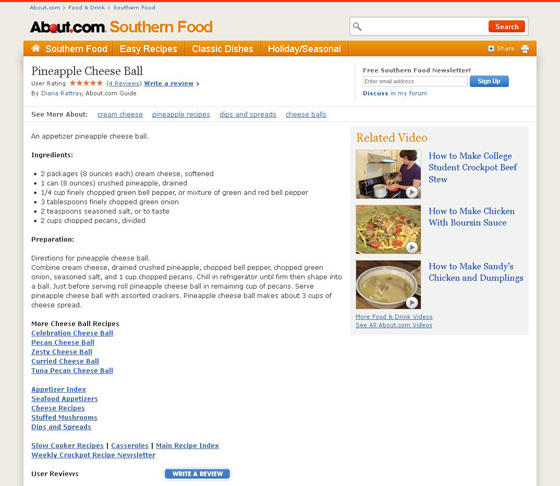 This one is quite the surprise among this list. Usually, when I think of pineapple recipes, I think of dessert not appetizers. But this one is actually quite delicious. And it doesn't need any cooking at all, which would be quite convenient if you're planning on an impromptu dinner party.
---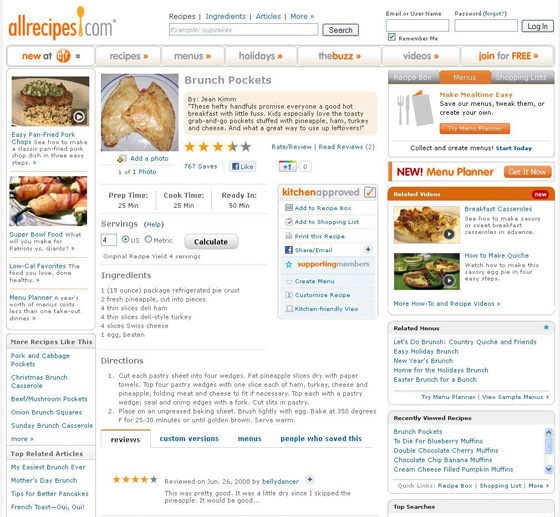 Personally, I'm not much of a breakfast person because I don't usually get up early enough to make it. But I just might start having breakfast again with this delightful recipe. And the recipe is perfect for those leftover meat you might have lying around, which is very cost efficient. Deliciously brilliant. Don't you think?
3

Seared Scallops with Tropical Salsa at allrecipes.com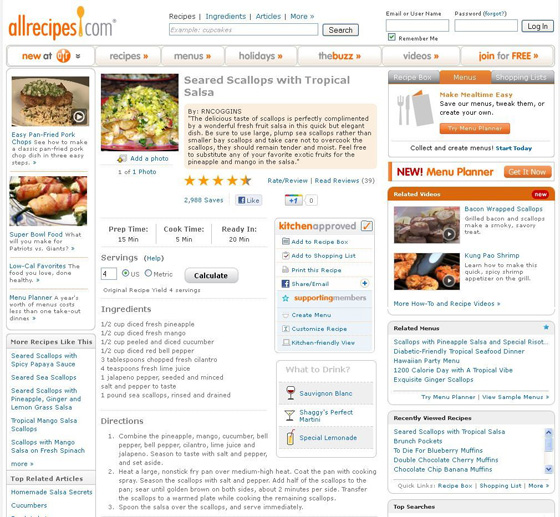 Pineapple recipes like this are just pure gems. It could be because I just love fruits. And fruits salsa with seafood is just amazingly yummy. And with this recipe, you get vitamin C from the fruits, and a good dose of protein and omega 3 fatty acids from the scallops. Simply amazing.
---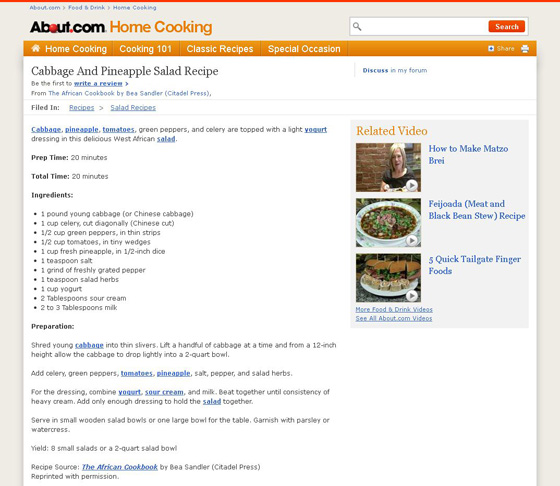 Now this dish is perfect for lacto vegetarians. And since I'm fond of dairy products, this is quite an easy sell to me. So, do you love veggies and dairy products? If the answer is "yes", then this is definitely the perfect salad for you. Moreover, salads are great dishes to help you stay fit. You should just be careful not to put too much dressing and you'll be okay.
---
5

Cuban Grilled Chicken Salad at allrecipes.com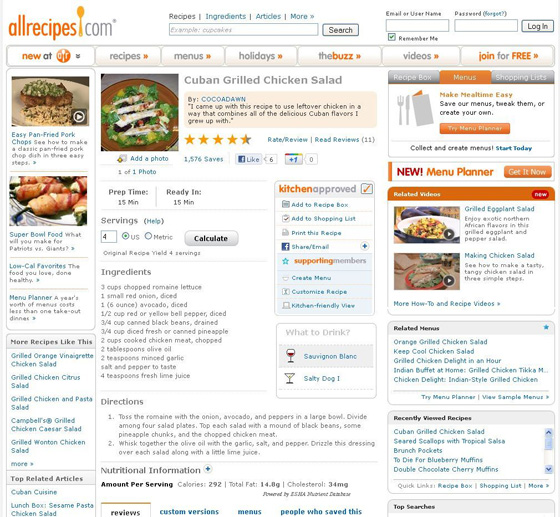 Chicken is a versatile meat and it's very flavorful, too. Well, in my personal opinion anyway. And aside from the yummy pineapples and chicken, this recipe also has the "amazing" avocados. So just like other pineapple recipes, you get vitamin C and fiber from this. In addition to that, you get protein from the chicken and vitamin K from the avocados. It's a veritable heath nut's ice cream.
---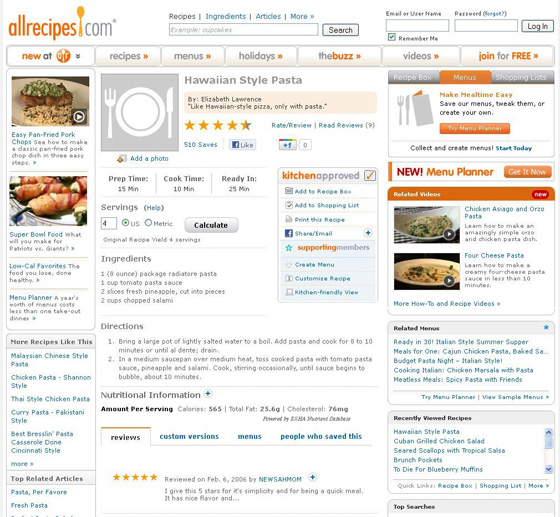 Hawaii is known for its abundance of pineapples, which is why most pineapple recipes with bits of salami, pepperoni, or ham could be called "Hawaiian Style" something. A tad predictable but kinda cute, right? And for more cuteness, this recipe calls for cute radiatore pasta, which was named thus because they look like little radiators. I think this would be perfect for children's parties and picnics. Easy to make and visually adorable.
---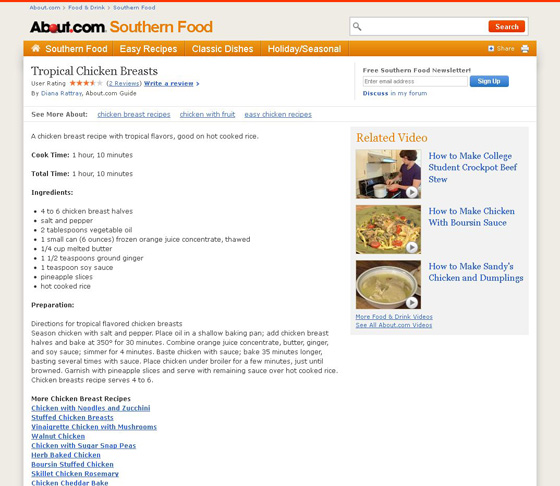 Yes, this is another chicken and pineapple recipe. But you could never have too much of a good thing, right? Now, this recipe takes a bit of time to prepare and you may also have to make sure you follow the instructions to the letter. If you do that, then you're golden.
---
8

Pineapple Coconut Chess Pie at allrecipes.com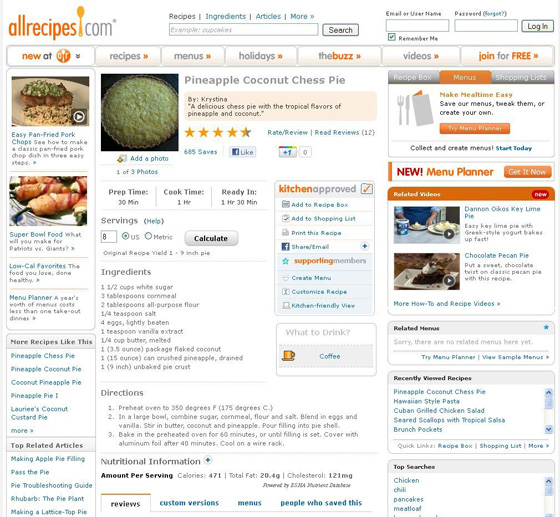 Finally, we have some dessert among all these scrumptious pineapple recipes. Like the previous recipe, this one also takes a bit of time and so you just have to be patient. After an hour and a half, you get a very delicious dessert that's perfect for after dinners or siesta time with your coffee or tea.
As an extra tidbit, coconut has been dubbed the "Tree of Life" because aside from its yummy and nutritious fruits, the whole tree can be used for anything, from food to raw construction material. It's really an amazing plant.
As you can see from the list, pineapples are pretty versatile fruits. You can use them for any pineapple recipes you might want, be it main dish, salad, or dessert. Moreover, they're not very hard to find. You can easily find canned pineapples in your local grocery stores. In my opinion, this amazing fruit is among the most common canned fruit in the world. So yes, it wouldn't be too hard to find the main ingredients for pineapple recipes you might be thinking of whipping up. So, which among these pineapple recipes here are calling out to your palate? Or do you have your own pineapple recipes you might want to prepare for tonight's dinner? Whichever it is, I wish you bon appétit!
Top image source: weheartit.com
More
---
Popular
Recent