Forget the average bean dip and guacamole, because your summer soirees deserve some really dynamite dips. Picnics, BBQs, and block parties are summertime staples, but you can't keep serving the same things over and over again. It will all start to taste like beans and your guests may start turning down your invitations. Instead of relying on standbys, give your favorites a twist with some really delicious and dynamite dips.
---
1

White Bean Dip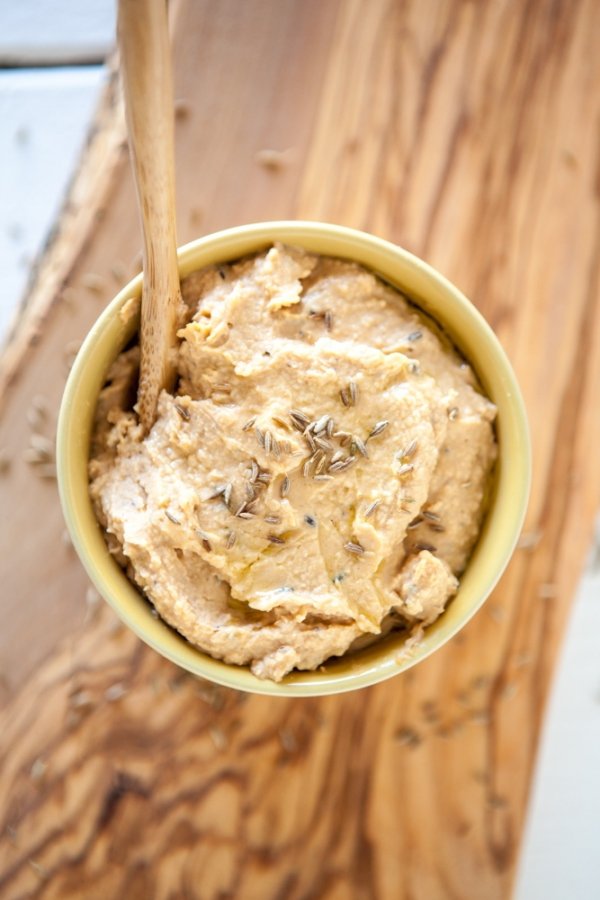 The actual title of this recipe, it must be said, is "White Bean with Pita Chips," and while that's certainly delicious, this dip is like most truly dynamite dips – you can dip anything. Whether you like pita chips, bread, or corn chips, the flavor of the dip itself will keep you double-dipping. Just make sure you don't get caught!
Ingredients:
1 (15-ounce) can cannellini beans, drained and rinsed
2 cloves garlic
2 tablespoons fresh lemon juice
1/3 cup olive oil, plus 4 tablespoons
1/4 cup (loosely packed) fresh Italian parsley leaves
Salt
Freshly ground black pepper
6 pitas
1 teaspoon dried oregano
Directions:
Set your oven at 400 degrees and let it preheat, then get the bowl for your food processor. As the oven heats, put the beans, lemon juice, garlic, parsley, and the 1/3 cup of olive oil into the bowl and pulse everything to a coarse chop. Season the mixture with pepper and salt to taste, then move the puree over to a smaller bowl.
If you're using pita, cut each one in half, then cut it again so it forms 8 wedges. Put the wedges on a baking sheet, drizzle them with the rest of the olive oil, give them a toss, and sprinkle them with salt, pepper, and oregano. Bake them for 8-12 minutes; they should look golden and toasted.
Source: foodnetwork.com
---
2

Hummus

Of course, no summertime soiree would be the same without hummus. This recipe is mostly traditional, but there are a few twists that turn it into something brand new and scrumptious. I'm actually not a huge fan of hummus, but I love this stuff.

Ingredients:
2 (15-ounce) cans chickpeas, drained and rinsed
1/2 cup extra-virgin olive oil, or more as needed, plus more for garnish
1/2 lemon, juiced
2 tablespoons roughly chopped fresh parsley leaves, plus more for garnish
2 cloves garlic, peeled
1 1/2 teaspoon salt
1/2 teaspoon dark Asian sesame oil
1/2 to 1 teaspoon ground cumin
12 to 15 grinds black pepper
1/4 cup water
Paprika, for garnish

Directions:
Grab your blender and combine everything except the paprika and the parsley. Use the low speed until everything is smooth. You may have to stop and push the ingredients down every so often. If it looks too dry, add in some more oil. Once done, pour the hummus onto a dish, then sprinkle your paprika, drizzle a little more oil, and top it with a scatter of parsley.

Source: cookingchanneltv.com
3

Pineapple-Black Bean Guacamole

Guacamole is another fantastic traditional dip … but what if it wasn't so traditional? On its own, it's light and refreshing, but imagine a world where it includes pineapple and black beans. This no longer qualifies as a dip, it's more like a gift from the food gods.

Ingredients:
2 medium avocados, halved, seeded, and peeled
1/4 cup bottled green salsa (salsa verde)
1 tablespoon sour cream
1/2 cup finely chopped fresh pineapple or canned crushed pineapple, drained
1/2 cup canned black beans, rinsed and drained
1 fresh jalapeno chile pepper, seeded and minced
2 tablespoons finely chopped red onion
2 tablespoons chopped fresh cilantro
1 tablespoon minced garlic
1 tablespoon lime juice
1/4 teaspoon salt
1/4 teaspoon ground cumin
1/4 cup shredded Monterey jack cheese
Fresh cilantro (optional)
Tortilla chips (optional)

Directions:
Grab a large bowl and mash your avocados, then stir in the sour cream and salsa until combined. Once done, continue stirring in the pineapple, jalapeno, beans, cilantro, garlic, onions, lime juice, cumin, and salt. Cover the bowl and let it chill for about two hours, or until you're ready to dish it up. Before serving, give it a sprinkle of the Monterey Jack and, if you like, the cilantro.

Source: bhg.com
---
4

Pico De Gallo

I absolutely adore pico de gallo, and this recipe is so fresh and flavorful, it's ideal for any summer fete. I recommend perusing your local farmers market for most of the ingredients, because you'll get an extra flavor kick. In fact, this might soon become your signature dish, so try it at your next block party or potluck!

Ingredients:
1 pound tomatoes (4 plum or 2 beefsteak), seeded and chopped
1 jalapeno (seeded for less heat, if desired), finely chopped
1/2 white onion, finely chopped
1/4 cup fresh cilantro, chopped
1 tablespoon fresh lime juice
kosher salt and black pepper

Directions:
Get a medium bowl and combine your tomatoes with the jalapeno, the onion, lime juice, cilantro, half a teaspoon of salt, and about ¼ teaspoon of pepper. This makes 3 cups, so if you need more, feel free to double up!

Source: realsimple.com
---
5

Summer Salsa with a Shot

This recipe is most definitely adults only. Don't go thinking this is your average salsa, not when I've promised you a bunch of dynamic dips. No, my friends, this recipe includes tequila, and I don't mind saying that it absolutely makes the dish.

Ingredients:
1 clove garlic
2 teaspoons kosher salt, plus additional for seasoning
4 medium ripe tomatoes, cored and diced
1/4 medium red onion, finely diced
1 jalapeno, stemmed and minced (with seeds for more heat)
1/4 cup chopped fresh cilantro
1 to 2 tablespoons silver tequila (optional)
White corn tortilla chips, for dipping

Directions:
Smash your clove of garlic, give it a sprinkle of salt (1 teaspoon should do), and then mash it and smear it around with the side of a knife. You want it to become a coarsely textured paste. Now you're ready to combine it with the tomatoes, jalapeno, cilantro, and onion, right in your serving bowl. Add in your tequila, then season to taste with salt.

Source: foodnetwork.com
---
6

Onion Dip from Scratch

I won't lie, I'm a sucker for a good onion dip. Once you've had homemade dip, though, you'll never want to go back to that store bought stuff. This recipe is fresh, light, and absolutely irresistible, so make sure you have plenty of chips – and maybe an extra bowl or two. Just in case.

Ingredients:
2 tablespoons olive oil
1 1/2 cups diced onions
1/4 teaspoon kosher salt
1 1/2 cups sour cream
3/4 cup mayonnaise
1/4 teaspoon garlic powder
1/4 teaspoon ground white pepper
1/2 teaspoon kosher salt

Directions:
Put a saute pan on medium on your stove top, then heat up some oil and throw in both the onions and the salt. Let the onions get caramelized, which will take around 20 minutes. Take them off the heat and set them to the side so they can cool down. In the meantime, mix all the rest of your ingredients, then stir in your cooled down onions. Refrigerate the dip, and give it another stir before you serve it.

Source: cookingchanneltv.com
---
7

Sweet Yogurt Fruit Dip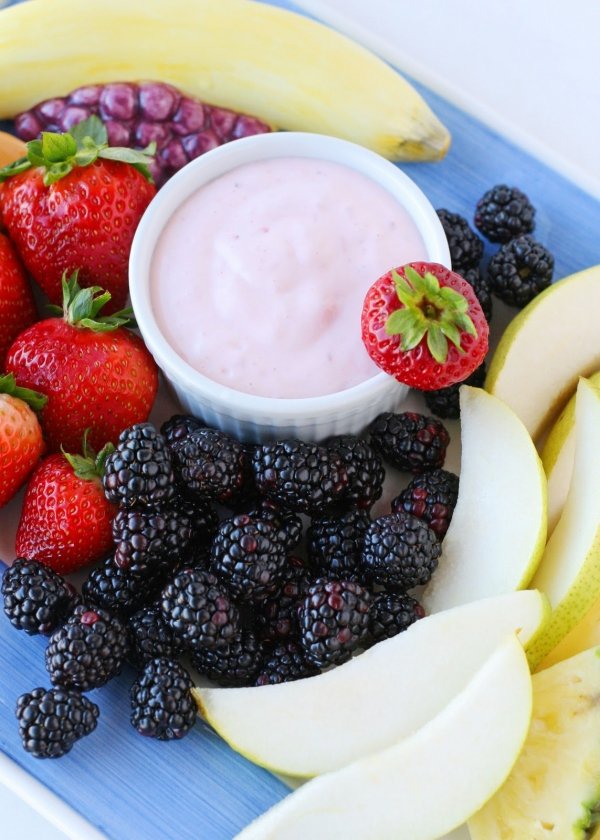 Last but most certainly not least, it always pays to have a dessert dip. People rarely want anything heavy during a summer party, so a little fresh fruit and delicious dip will make the ideal finish. This is actually great for a snack or as a breakfast dip, and you'll definitely like it enough to enjoy it often.
Ingredients:
1 6 ounce carton plain low-fat Greek yogurt or 8 ounces regular plain yogurt, strained overnight
1 tablespoon pure maple syrup or maple-flavor syrup
1/4 teaspoon ground cinnamon
1/8 teaspoon ground nutmeg
Dash ground cloves
Ground cinnamon (optional)
1 apple, cored and cut into wedges
1 pear, cored and cut into wedges, or 3 to 6 slices fresh pineapple
1 cup fresh strawberries
Directions:
Get a small bowl and combine the syrup, yogurt, cinnamon, cloves, and nutmeg. That's it! If you like, you can also give the dip an extra sprinkle of cinnamon. Of course feel free to use any fruit you like.
Source: bhg.com
Whether you're dipping chips, veggies, or fruits, it pays to have something light, delicious, and transportable at your summer parties. What's your favorite dip? Do you have any secret recipes you'd be willing to share?
---
Popular
Related
Recent