I don't know about you, I want easy recipes to try when I'm single. Not to say that I don't love watching a great food related movie (Eat, Pray, Love or Under the Tuscan Sun, to name a couple) that don't totally transport me to somewhere my palate wants to be and instantly get inspired but sometimes simple is the way to go. Whether you're in a rush or looking to stretch your culinary muscles, here are seven easy recipes to try when you're single.
Table of contents:
1

Stir Fry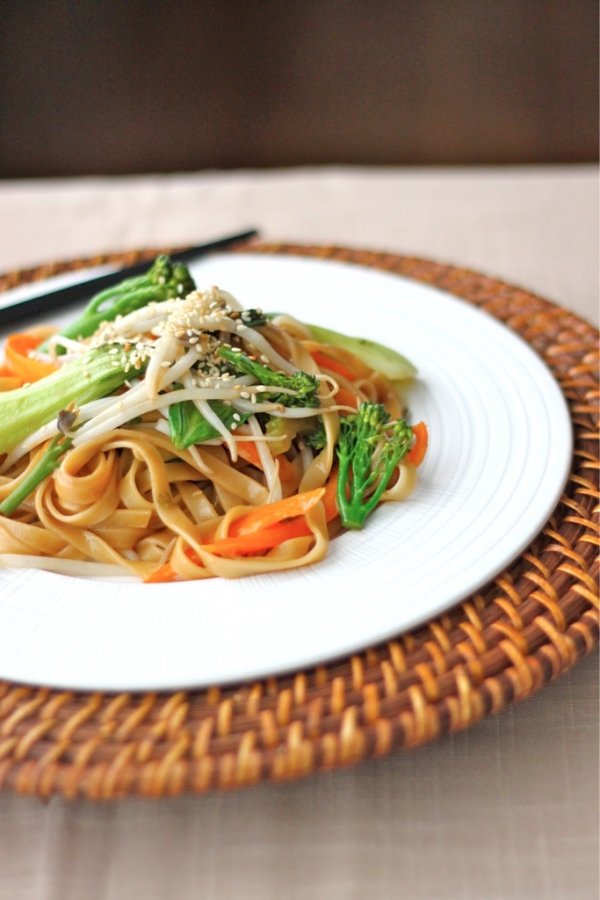 This is a number one go-to if you're looking for easy recipes to try out when you're single. Gather and chop up some zucchini, mushrooms and some yellow squash. Add some cubed tofu or meat of your choice to a medium hot pan with a couple of tbsp. of olive oil and start sizzling. Add some chopped fresh garlic, some salt and pepper and voila! You have an easy and delicious stir-fry in around fifteen minutes. It's delicious!
2

Shrimp Scampi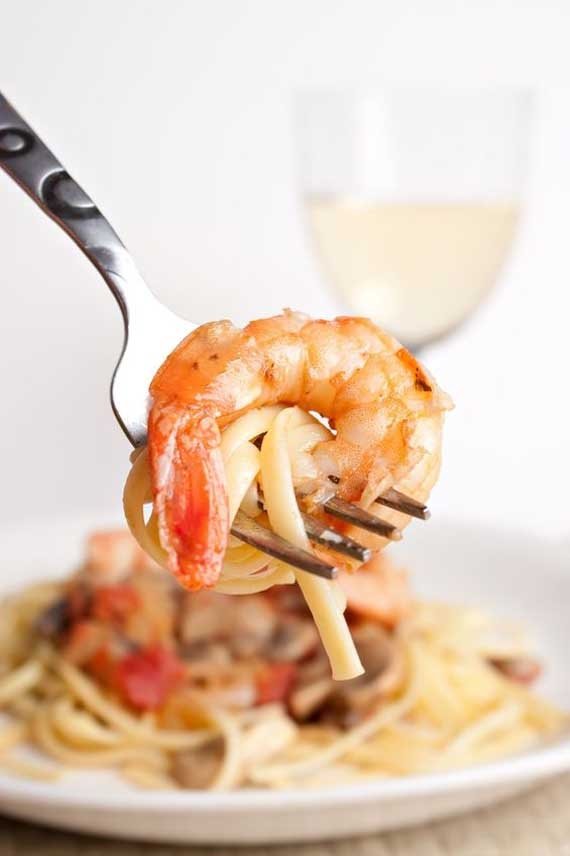 Nothing feels more like you're treating yourself than this little gem. Gather 24 large frozen shrimp, deveined and peeled and place in a large microwave safe bowl. Add half a cup of chopped spinach, 1 tsp. olive oil, 1/2 tsp. dried basil and sprinkle with sesame seeds. Toss together to coat. Microwave for one minute. Toss again and microwave for another minute and fifteen seconds. Eat!
3

Spaghetti Carbonara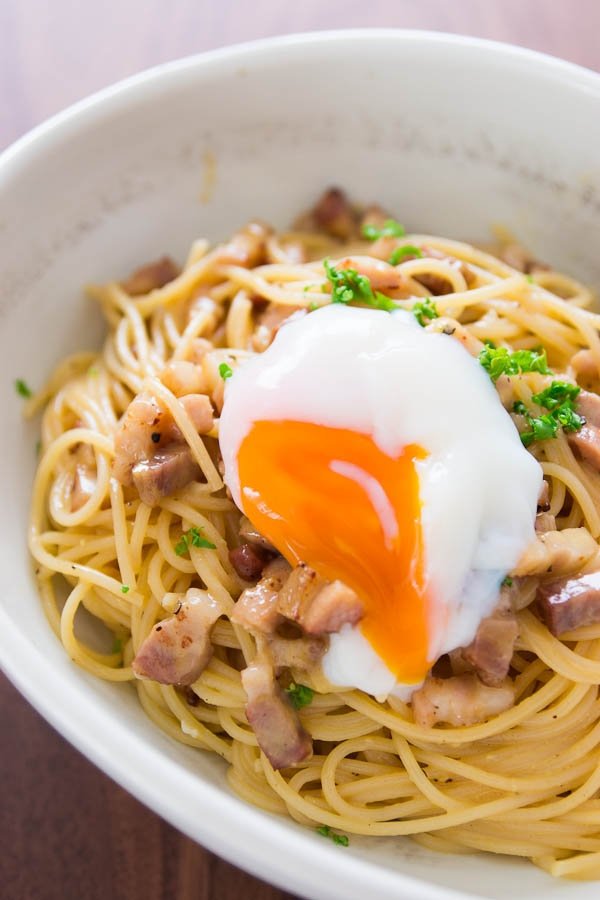 Even though the title even has carbs in it, it doesn't mean that sometimes a girl doesn't need a few. With so many alternatives like brown rice pasta, quinoa pasta and gluten-free pasta having your comfort food doesn't have to cost you hours in the gym. Rustle up some pasta and start boiling in a pot. Chop up bacon or pick up some pre-chopped pancetta and sauté. Whisk three eggs together in a bowl with ¾ cups grated Parmesan. Place pasta in a large sauté pan over medium-low heat. Quickly stir in egg mixture and toss bacon on top to coat. Remove from heat and serve immediately.
4

Pork Chop with Chard and White Beans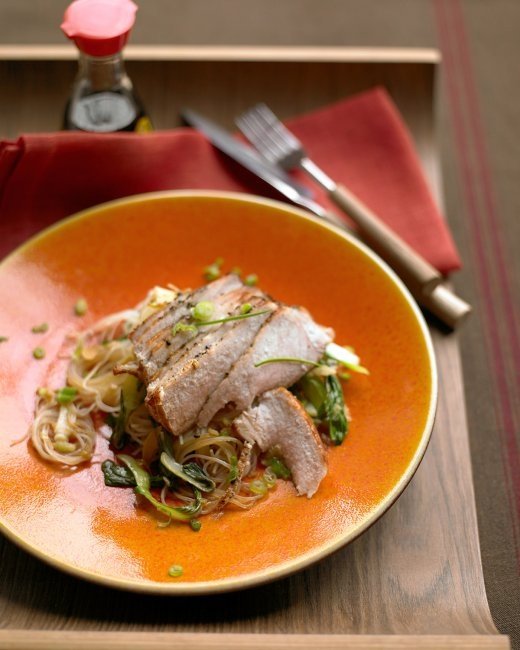 Well, if this doesn't sound delicious I don't know what does. This can be veggie as well if you want to substitute the meat for tempeh. Sauté your pork chop in 1 tbsp. of olive oil in a skillet on medium heat. Season the pork with ¼ tsp. of paprika, 1/2 tsp. of salt and cook each side for 3-5 minutes. Once cooked, place on a plate and cover with tinfoil. Place 1 bunch (5 cups) of chopped Swiss chard and 1 medium chopped onion to pan and cook until softened. Add 1 x 15-ounce can of rinsed cannellini beans to the skillet, a little more salt and pepper and cook for 2-3 minutes. Mix in 2 tbsp. red wine vinegar and serve with pork.
5

Salmon and Quinoa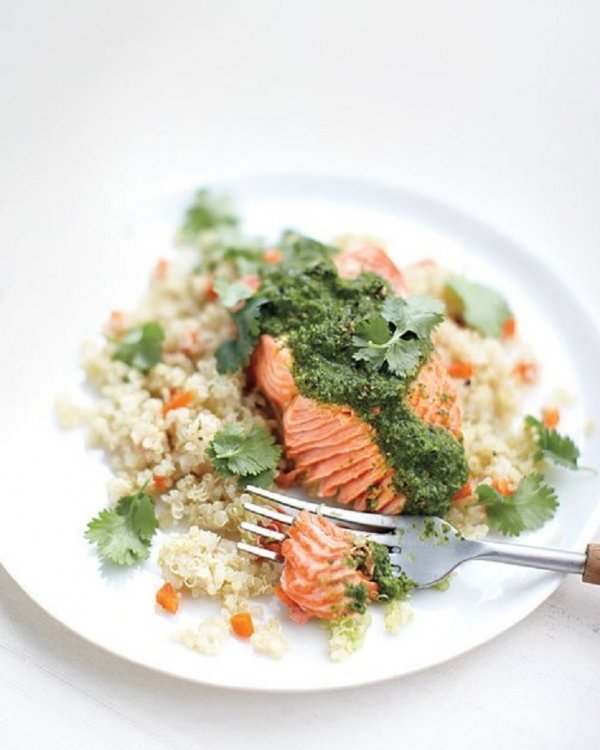 Place a room temperature piece of salmon on a piece of tin foil big enough to cover it. Coat the fish in olive oil, salt and pepper and a squeeze of lemon to taste. Crinkle up the sides of your tinfoil to make a tent and place salmon in a preheated oven at 450 degrees for around 12-15 minutes. Scrape the salmon to make sure it come up flakey to know it's done. Before or during, boil 2 cups of water in a pot. Once boiling add a ½ cup of quinoa along with salt, pepper and oregano. Bring down to a simmer and cover, leaving an opening for steam to come through. Cook until water has evaporated and quinoa is light and fluffy. This is a super protein packed meal and super tasty!
6

Egg White Veggie Scramble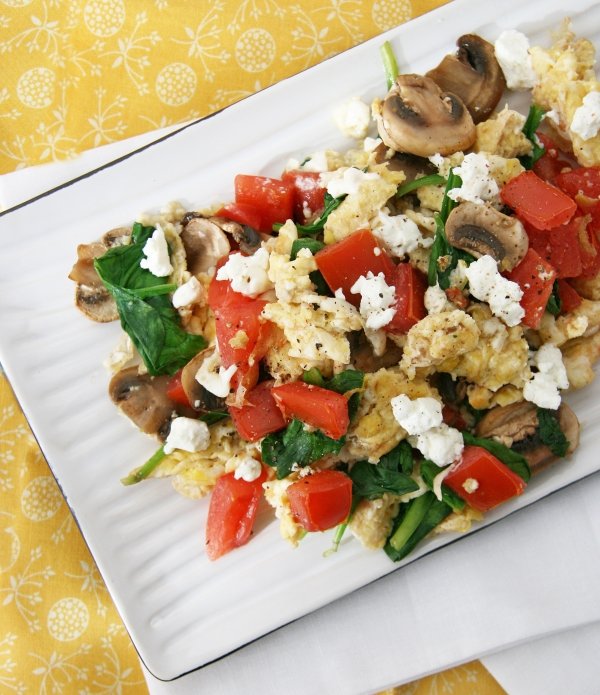 This is a great meal for any time of the day, not just breakfast. Put a couple of teaspoons of olive oil in a pan and heat on low-medium heat. Place chopped veggies like spinach, bell peppers and mushrooms in to sauté first. Once they're a lightly browned, pour around 3 or 4 egg whites into the pan and sprinkle a little cheese of your liking. Keep scraping the bottom and sides of the pan until eggs are light and fluffy. Put on a plate and serve.
7

Prosciutto Wrapped Chicken and Kale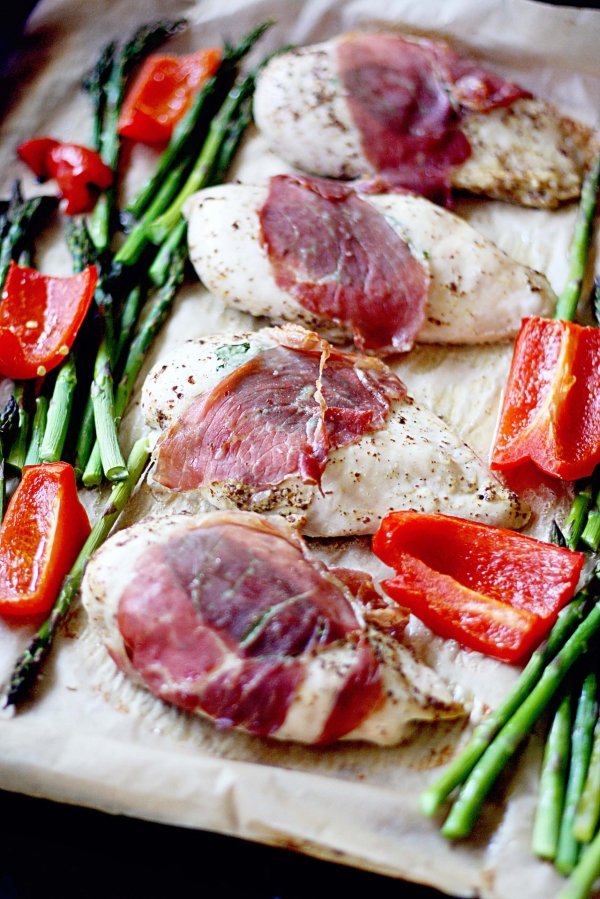 Choose a small chicken breast and season with salt and pepper. Wrap prosciutto around it tightly and place the chicken seam down on tinfoil on a pan. Rub with olive oil. Broil for around 15-20 minutes. Steam 5 cups of kale in a skillet with a teaspoon of olive oil and lemon pepper. Remove and toss with a squeeze of lemon.
After writing some of my favorite recipes down for you I don't know about you but I'm starving! Don't be intimidated. All of these recipes are quick and easy to make. Plus, you'll feel great knowing you spent the time to make a beautiful meal for yourself. Do you have some great easy recipes to share? Leave a comment below!
Please rate this article