Coming up with healthy dinners isn't an easy task, but there are many more healthy dinner choices than you might realize. Healthy dinner choices don't have to be pricey, time consuming, or take too much prep work. There are many things you can do to make healthy dinner choices, without sacrificing your budget or your schedule. The best ways to make healthy dinners is to start small and go from there. Check out my favorite healthy dinner choices for days you're short on money and time.
---
1

Fish and Veggies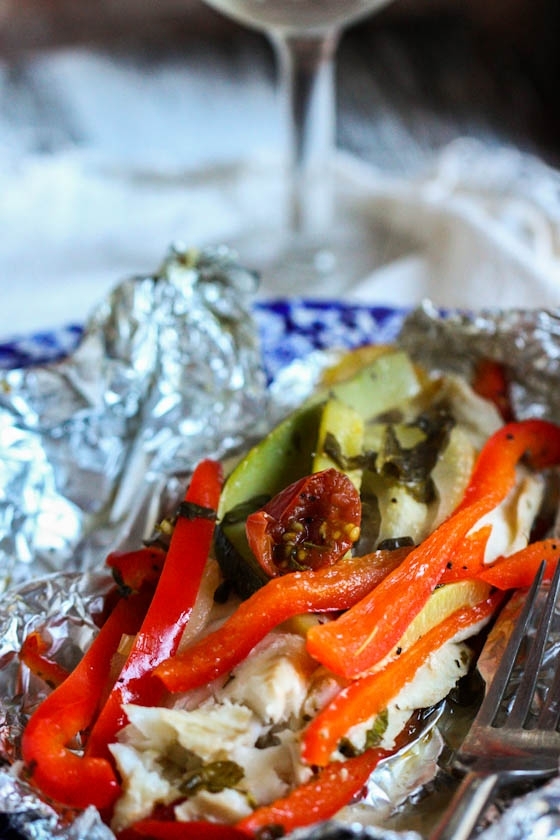 One of the most easy healthy dinner choices is fish and vegetables. Fish is high in brain-boosting and metabolism boosting omega 3 fats and B vitamins, plus lean protein. Fish can be really pricey, but it doesn't have to be. You can find wild fish frozen at most stores at a low cost per serving, and never underestimate canned, which isn't a terrible option. I actually like canned salmon and tuna, and they are fine to eat, so long as you don't overdo it as regards to mercury contamination. You can also find frozen veggies of any variety at a very economical price and you never have to worry about them going bad on you. Or, buy low cost fresh veggies like onions, carrots, zucchini and sweet potatoes. Fish and veggies are a nice filling meal that can easily be put together in about 30 minutes. Feel free to season however you like, just be sure to watch the salt and oil.
---
2

Loaded Veggie Omelets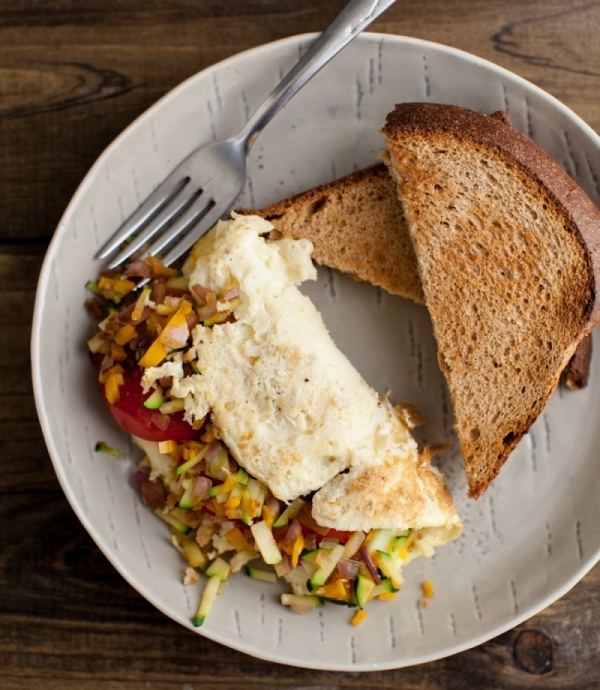 If you have eggs and any veggies in your fridge, you have an easy meal that's incredibly healthy for you, so long as you go by a few guidelines. Veggie omelets are packed with nutrition if you know how to prepare them properly. Use 1 egg and 2 whites per omelet to keep the saturated fat content down, and don't add butter to your omelet or cheese, which can be pricey, and adds animal saturated fat and cholesterol. Grease the pans with coconut oil, which is cholesterol free, or use nonstick spray for the lowest calorie option. Also, when making your omelets, try using complementary veggies that work well together like chives or green onions, red or green bell peppers, regular onions, spinach or kale, and even shredded zucchini or carrots. Any veggies will work though, and if you have a sweet potato, adding grated pieces of the inexpensive root veggie also do wonderfully in omelets.
---
3

Savory Oats and Veggies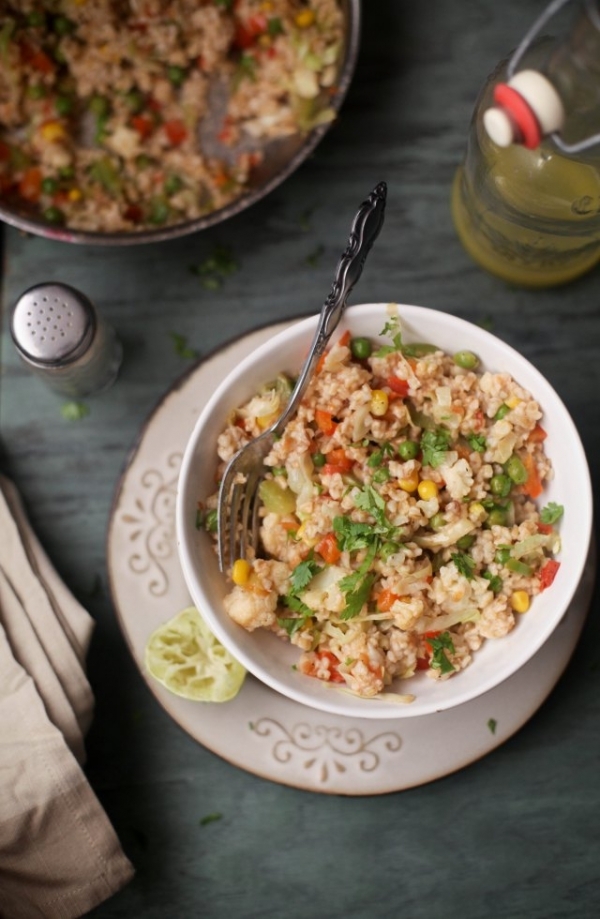 Who said oats couldn't be served at dinner? Oats are a great source of inexpensive vegan protein and fiber, with 4 grams of each per half cup, which isn't too shabby. To up the protein content, cook them up savory and add some flax, almonds or chia seeds. Serve them up with some skillet cooked veggies and complement the flavors of each. Onions make a great pairing with savory oats, and are inexpensive, as does chopped broccoli, parsley, carrots and zucchini.
---
4

Veggie Potato Hash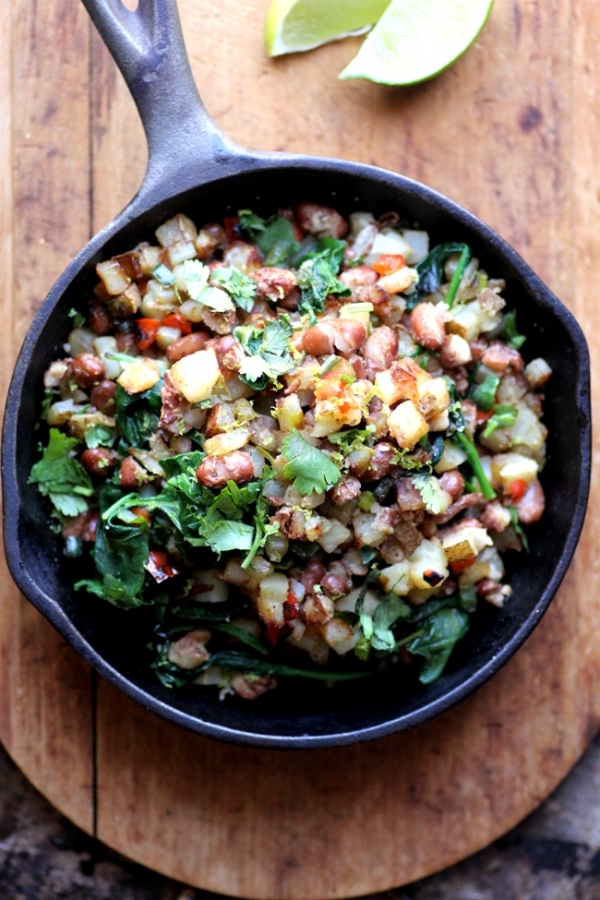 Have you ever had sweet potato veggie hash? It's delicious! Sweet potatoes make an inexpensive source of complex carbs, and if you fill your plate up with veggies and add a little healthy fat, it's quite the filling meal! This can be a perfect dish for a meatless Monday option, and it's incredibly easy to prepare. You can either grate sweet potatoes, add some veggies, and sauté all in a skillet pan. Feel free to add cheese or an egg if you want to add animal protein. You can also bake sweet potatoes in the oven, slice them open and fill them with veggies of your choosing that you've prepared on the stove top. Inexpensive options include onions, spinach and broccoli. Or, fill the sweet potatoes with an egg if that's more your thing.
---
5

Veggie Soup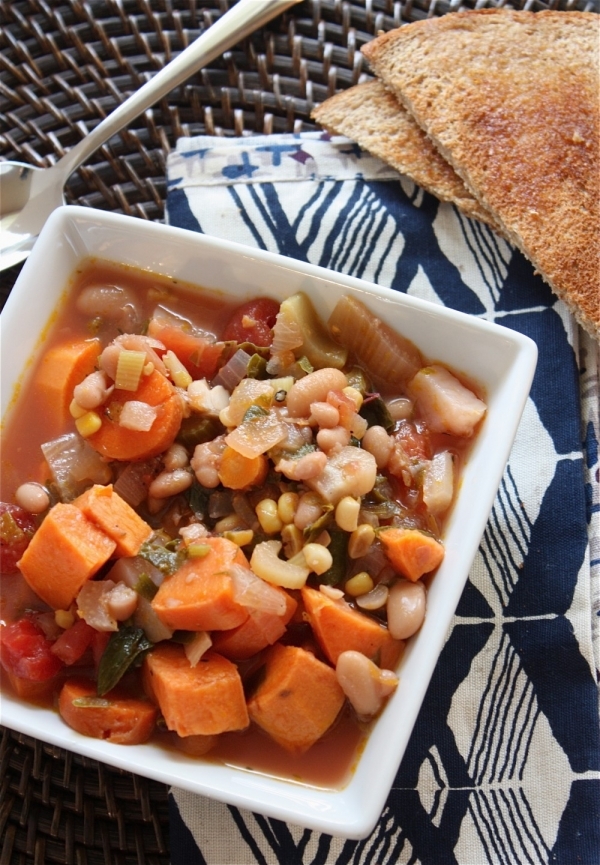 Perhaps my favorite humble, healthy recipe is the simple veggie soup! I love veggie soup, and it's so comforting when the air starts to chill, but I even eat it in the summer because it's healthy, inexpensive and makes for an easy, go-to lunch or dinner option. Make a big batch on Sunday and enjoy it all week. Throw any chopped veggies you want with some herbs and veggie broth in your slow cooker. You can also prepare it and cook it on the stovetop for a few hours if you like too. Feel free to add any animal protein if you wish, or to go really cheap, just use soaked beans! Soaking the beans helps them predigest, so they're easier to cook, and easier on your tummy.
---
6

Eggs and Toast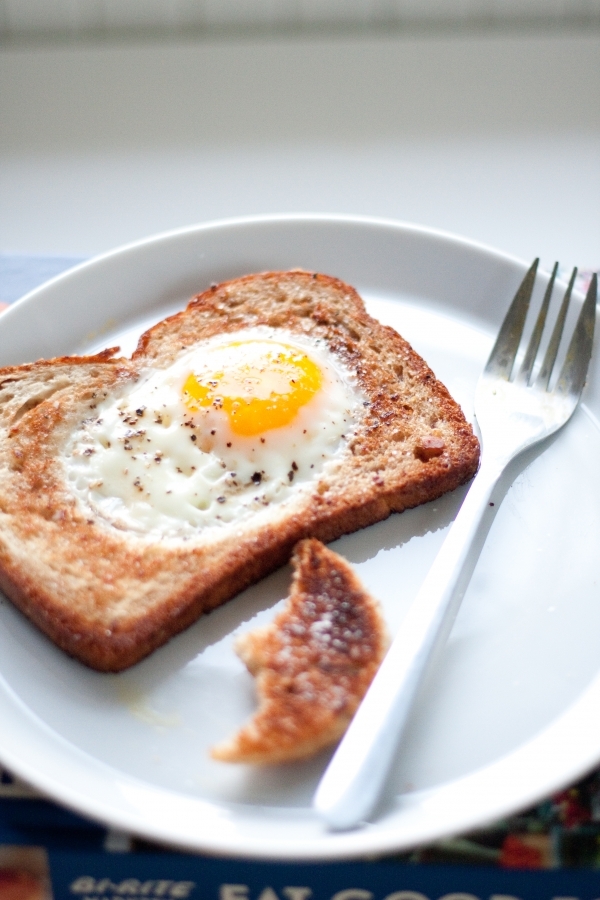 For a truly healthy dinner option that's also very inexpensive and good for nights you're tired and short on time, just go for some eggs and toast! This is actually a great meal to make if you're having tummy issues too, believe it or not. To keep this healthy, and from becoming a diet nightmare, be sure to use 1 egg and 2 whites per serving, and buy sprouted grain toast if you can, which is a little pricier, but because it's less processed and contains only the sprouted whole grains, not flour, like shelf bread, I think it is worth the money. It's especially good to buy if you're single,since the servings go a long way. Another great option is to use a gluten-free bread too. Feel free to add anything to your eggs like onions, or just keep them plain. I do recommend leaving the butter off your toast and eggs, and instead, try a teaspoon of coconut oil, which is much healthier for you, and still offers that same buttery flavor.
---
7

The Rainbow Salad
Most people think salads are expensive to eat, and can get boring. That's true, they can! Unless you know how to make a good salad, they can get both pricey and mundane. So, to keep things economical and fun, I like to make what I call a Rainbow Salad. It's filled with all bright colors that make you actually want to eat it, and these veggies are also inexpensive per serving, yet very filling. Pick up a head of iceberg lettuce, which is very cheap, even when bought organic. Iceberg lettuce is not as bad as people make it out to be. In fact, it has almost as many nutrients as romaine, which surprises most people. If you can afford a different variety, fine, but don't worry about eating iceberg if you're short on cash! It's incredibly tasty and healthy for you, and I hate when it gets bashed as being unhealthy. Next, grab some carrots, cucumbers and tomatoes. Then, add a roasted sweet potato, one chopped avocado, and drizzle it all with some balsamic or apple cider vinegar, lemon juice and add some cracked black pepper, Italian seasonings and maybe just a bit of sea salt and any chopped nuts or seeds like hemp, almonds, or walnuts you might have on hand. I also like Mrs. Dash to sprinkle on top if you have any on hand, which is salt and MSG-free.
Now, I'd like to hear what you eat to keep things cheap. I know beans are also a great option, but they don't agree too much with my stomach, so I left them out. However, beans and lentils also make wonderfully healthy and economical dinner dishes. What's your favorite healthy, inexpensive meal to eat?
More
---
Comments
Popular
Recent