If you find yourself in a hurry and hungry, try out some of the best snacks you can make in under 5 minutes. You don't have to reach for that bag of chips, popcorn, or vending machine snack. The most important thing first off, is to keep a healthful supply of foods in your fridge and pantry so you don't reach for the junk. Do the same at your office, and avoid the drive-thru when you're hungry. If you're on the road a good bit, you can find many of these choices at a convenient store, or carry a few with you at all times. Snacks can help increase your metabolism, ward off cravings and also reduce stress from low blood sugar. Just be sure to choose healthy items, but don't feel intimidated by too much prep time. Try these snacks you can make in under 5 minutes instead. Now, eat up!
---
1

Celery and Nut Butter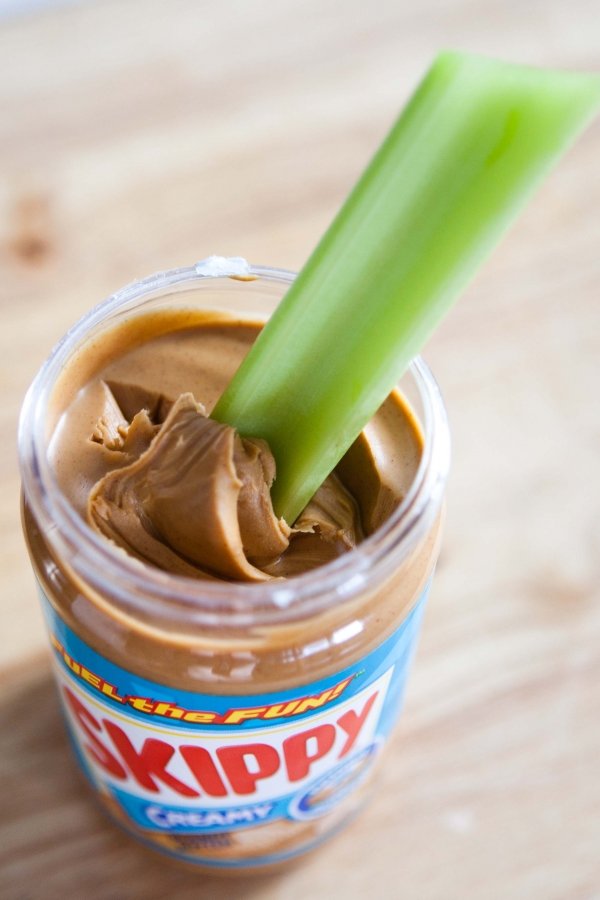 Hands down, one of the best snacks you can make in under 5 minutes is celery and nut butter. It's tasty, satisfying, nutritious and it's quick. If you're at the store, you can even find pre-chopped celery and pair it with single packs of nut butter that are sold, or a small pack of nuts as a substitute. This gives you water to hydrate you, fiber to fill you up, and healthy fats to stabilize your blood sugar. Just avoid sweetened nut butters, along with versions with hydrogenated oils. If you're at home, be sure to keep chopped celery in your fridge so you don't reach for something less nutritious out of a lack of wanting to chop it up when a craving hits.
---
2

Oranges and Almonds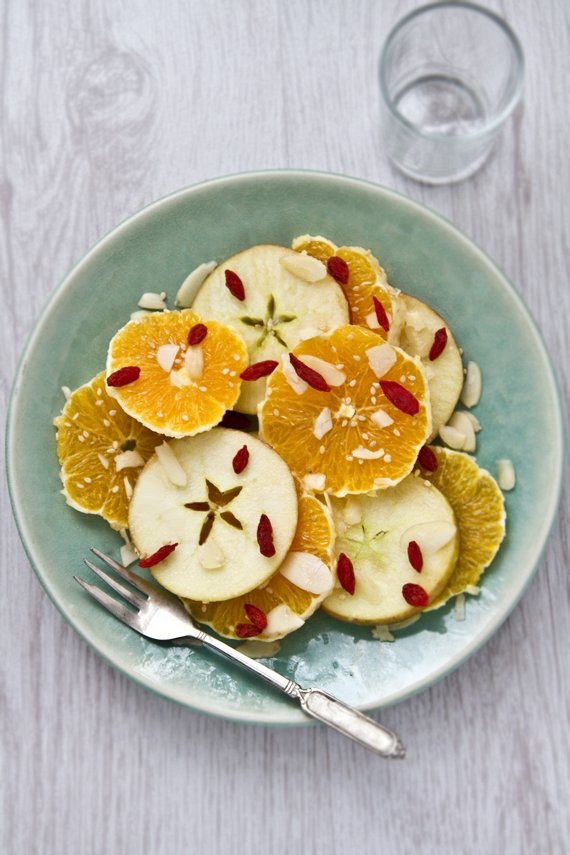 One of my favorite post workout snacks has always been a small orange and a small handful of almonds. The sugars in oranges are low glycemic, and the almonds help stabilize your blood sugar. Oranges are also a wonderful source of Vitamin C, which is great for your whole body, and they're high in fiber. Almonds' healthy fats also help keep your waist trim, heart healthy, and their protein content helps burn fat in your body as a bonus. Keep it to one small orange and about 14 almonds for the best benefits.
---
3

Yogurt and Nuts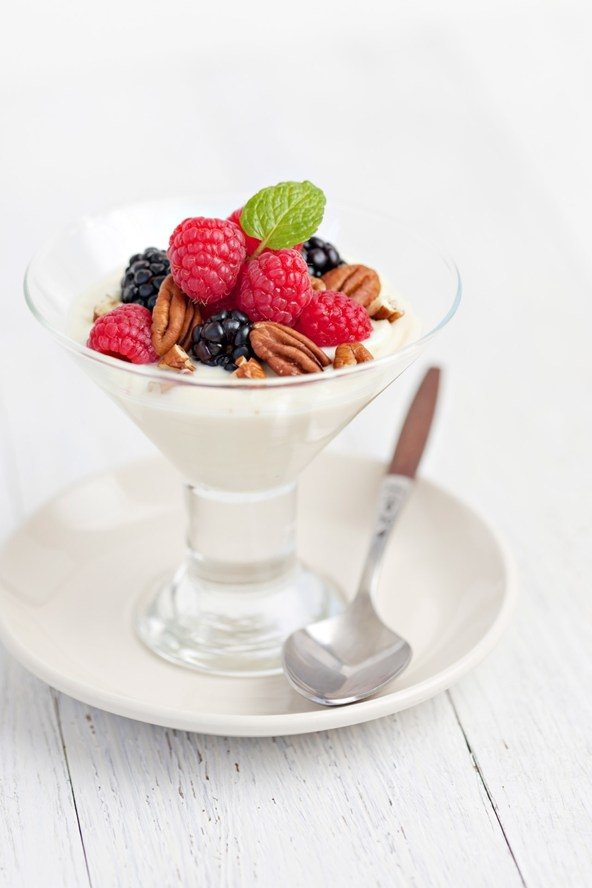 I adore plain, Greek yogurt, and also love pairing it with 3 or 4 walnuts for a healthy 15 grams of fat. That sounds high, but walnuts are a wonderful nut to add to your snacks. They promote a huge sense of satiety, and regardless of their fat content, they have major fat-burning benefits. They're the most dense nut in terms of omega 3 fats that aid in brain health, metabolism, and reducing stress. Yogurt's protein content is a great choice for a snack, because it contains calcium, magnesium, potassium, Vitamin D, and zinc, which all reduce stress and increase satiety as well. This choice is also low GI, which makes it great for people who suffer with blood sugar issues.
---
4

Yogurt and Berries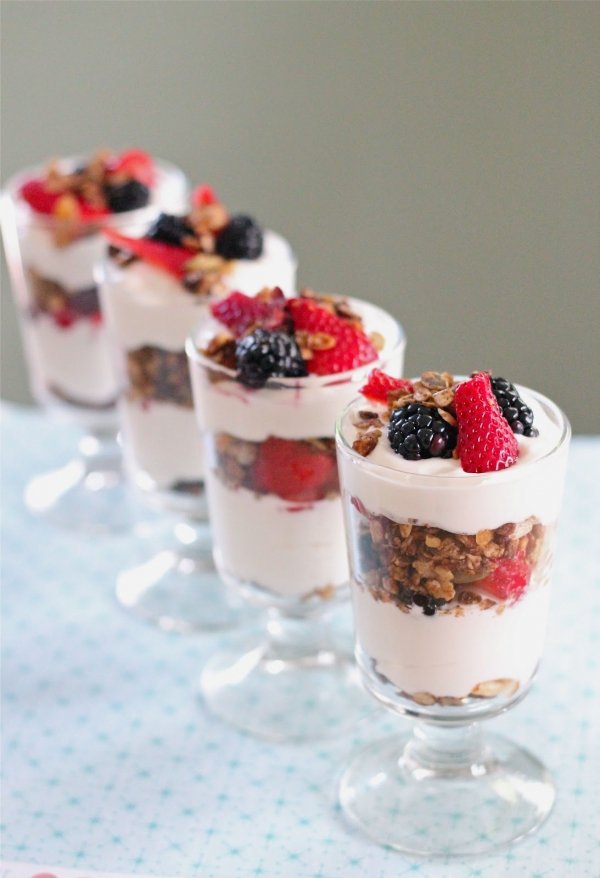 Another option for if you love yogurt, is to pair it with berries. Berries are rich in Vitamin C, and also high in antioxidants and fiber. Berries also pair well with yogurt since they add a sweet taste to plain yogurt, and they help fill you up and satisfy your sweet tooth. They're especially delicious if you put frozen berries on top of your yogurt to make it tastes sweeter, and more like a decadent treat. They also keep longer than fresh berries do, which is great for people with busy schedules that don't have time to buy a new supply during the week.
---
5

Dark Chocolate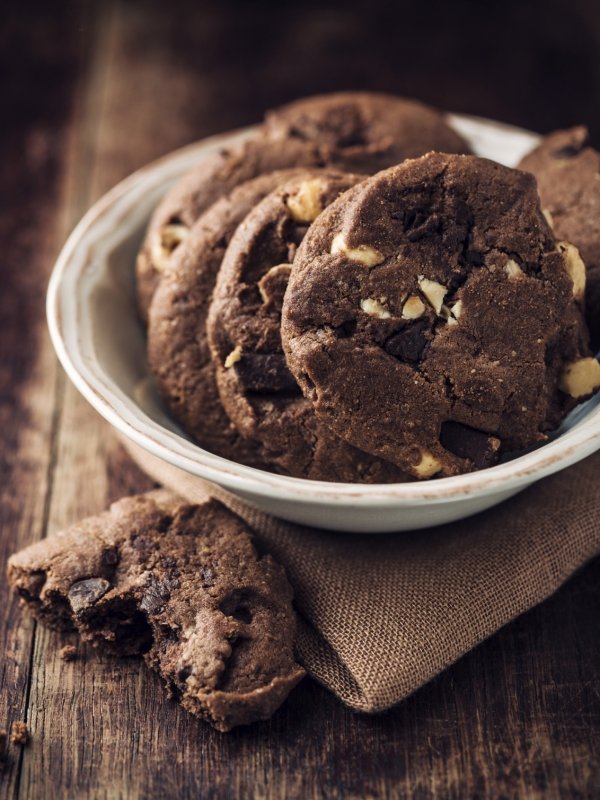 This snack is the easiest of all! One or two ounces of dark chocolate makes for a perfect quick snack that also cures cravings almost instantly. It has also been found to reduce weight gain, stress, depression and as well as increasing mental focus and metabolism. Reach for chocolate that has at least 80% cocoa solids for the most weight friendly benefits. If you're having a hard time liking dark chocolate, keep trying a bite or two when you can. Over time, your tastebuds will adjust, and you'll actually learn to love it.
---
6

Smoothies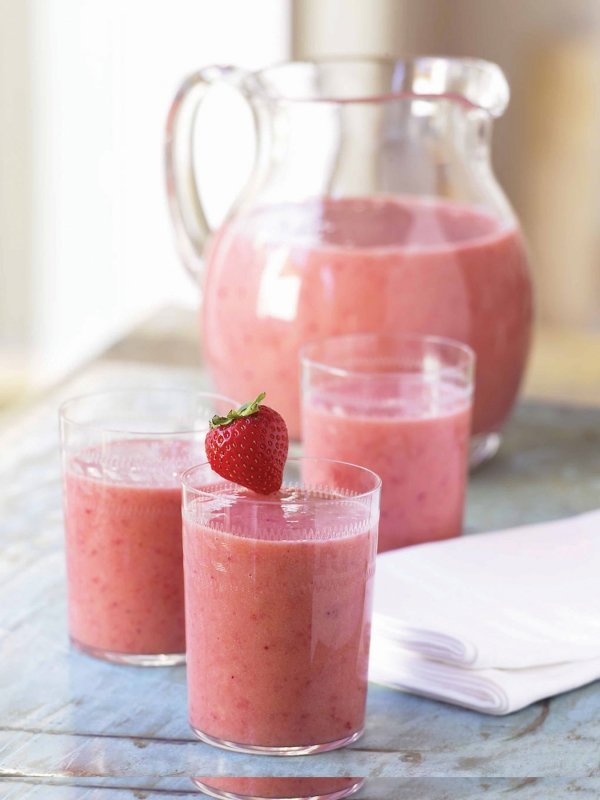 Smoothies are one of my favorite foods to make when I want a quick snack that's healthy for me, easy to prepare and offers good nutrition. Just be sure not to put so many calorie-dense ingredients in your smoothie that you ruin your dinner. Opt for a few berries, some greens, maybe some yogurt or protein powder, and chia seeds. Add some almond milk, stevia and cinnamon, and you're good to go!
---
7

Glass of Almond Milk and Carrots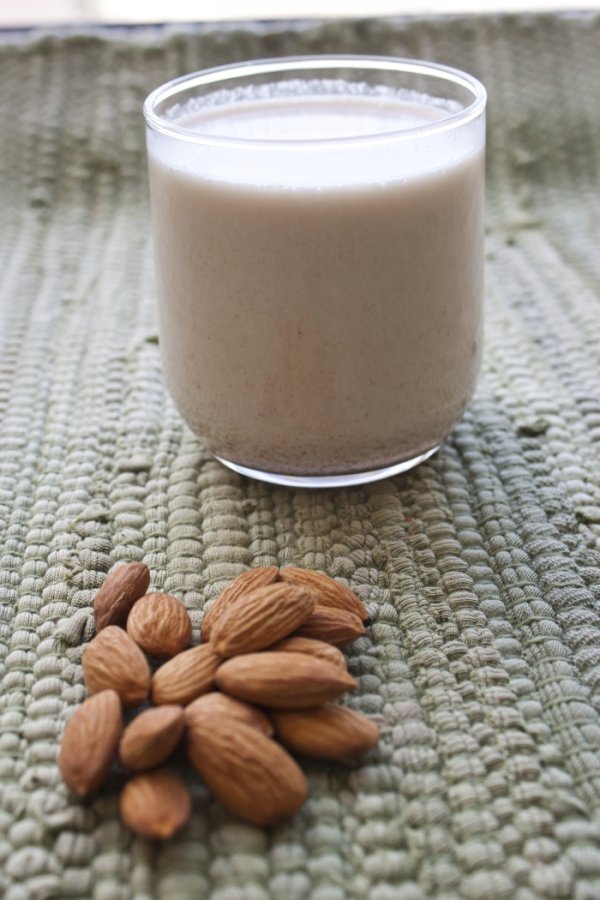 Another one of my favorite "kid-like" snacks is a glass of unsweetened almond milk and baby carrots. Baby carrots are full of natural, low GI sugars and very high in fiber. Almond milk is rich in calcium, and Vitamin D. These nutrients help ward off cravings, promote a sense of well being, and pair nicely together as well. They're also quick! Just be sure you choose unsweetened almond milk, and flavor it with stevia and cinnamon if you want a sweeter taste.
---
8

Gluten-free Crackers and Nut Butter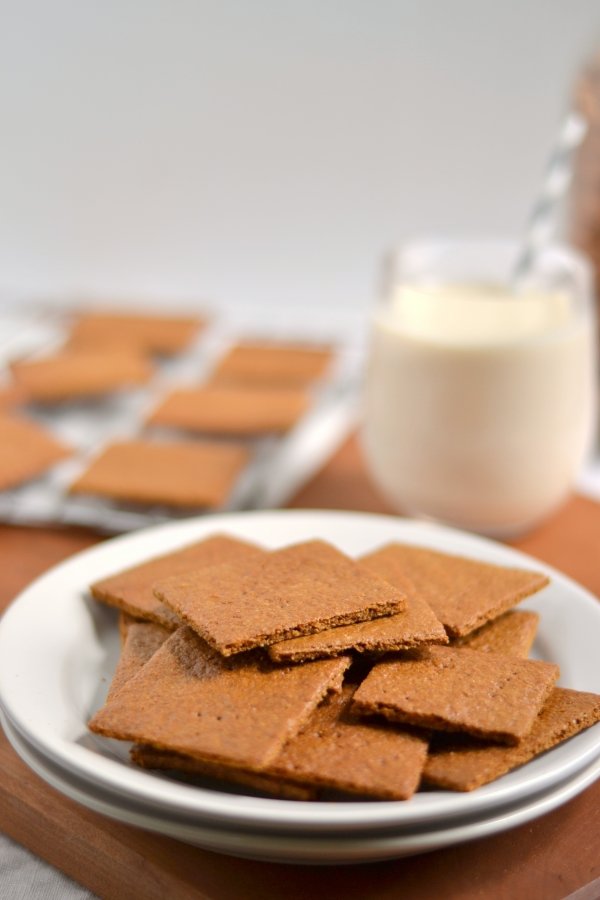 I love Mary's Gone Crackers gluten-free crackers. They're so nutty, flour-free and have no weird ingredients. They're also organic and non-GMO. I like smearing some raw almond butter, or raw cashew butter on these for a quick snack. They're simply delicious and are one of the most filling crackers I've ever had when I need a quick snack.
---
9

Oatmeal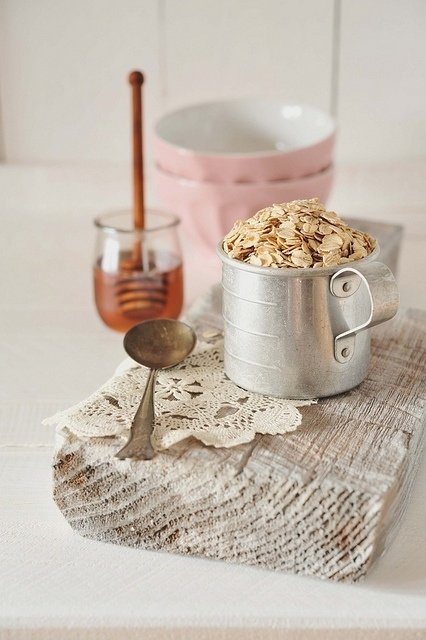 Lastly, I actually like having oatmeal as a quick snack, believe it or not. You can buy old fashioned oats, which are a bit healthier than instant. Use about ¼ cup and add ½ cup water. Boil for 3 minutes and reduce to a simmer for 1 minute. Remove and stir in almond milk, stevia, cinnamon, or other ingredients you like, and you've got a quick snack in minutes! Or you can microwave it in 1 or 2 minutes to make it even faster. I also like keeping small containers of overnight oats in my fridge in snack size amounts. Then, they're ready to go and grab whenever I need a quick source of carbs, but don't want a whole meal. You can also stir in chia seeds, or a few nuts or flax if you want.
When you're in a hurry and have nothing prepared ahead of time, these options are great choices that take less than 5 minutes. I like making homemade energy bars and tiny veggie salads in advance for quick snacks too, but also prefer to keep a few other pre-made items on hand. Do you have a favorite snack you can make in 5 minutes?
More
Comments
Popular
Recent