Awesome Tips for All Food Tourists out There 👅🍙🍣🍜 ...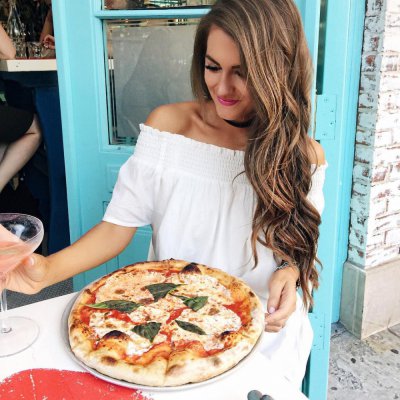 My dream job is traveling around eating at tasty restaurants and getting paid to write about it. Since I can't do that, the second best thing is taking foodie inspired vacations. This is a trend that is gaining in popularity and vacation packages are based around the eating opportunities you can take advantage of on your travels. Intrigued? Read on for everything you need to know about becoming a food tourist.
1.

Do Your Research so You Know Exactly Where You're Going
Food tourists don't just show up at a destination and then look for eating opportunities. Instead, they map their vacay around the places they are dying to have a meal at. When you decide where you want to go, start your hunt for the best restaurants by interviewing locals (you can do this via e-mail or through friends of friends), then choose what attractions you'll see based on where the food is.
2.

Try a Destination That Isn't Popular Because There's Always Good Food in These Places
Everyone goes to Tuscany when they want authentic Italian food and everyone heads to Paris for French food. Try something smaller and less traveled and you'll probably have some of the best food of your life. I once stopped at a tiny Mexican restaurant in the San Luis Valley as I passed through and the food there remains some of the best Mexican I've ever had. Tiny restaurants in tiny towns often have epic food that you won't find anywhere else.
3.

Food Tourism Also Includes Wine Travels
Do you love wine? Who doesn't, right? Turns out wineries across the globe are catering to this by creating vacation packages that center around drinking wine. Wineries are popping up everywhere – I recently saw one on a back highway between Chicago and the Indiana border. A wine vacation is one that you'll never forget!
4.

Being a Food Tourist Isn't Always as Expensive as It Sounds
Yes, the best food often comes at a high price, but being a food tourist doesn't have to cost you a fortune. You can eat at local, and delicious, restaurants for cheap if you look around and follow the scent to little places that are off the beaten path. This is where your research comes in. Ask around – the recommended places might surprise you in terms of the prices on the menu.
5.

You'll Have to Be Prepared to Try New Things
Some of the foodie tourist packages include tasting menus or set menus, meaning you eat what is served rather than ordering off the menu. This means you need to be prepared to sample foods you might never have heard of or that aren't traditionally appetizing. True foodies have an open mind and are always excited for a new eating adventure. Get into that frame of mind and you're all set.
6.

Food Tourism is Perfect for People Who Want to Eat Local
The best chefs use only fresh ingredients and stay away from pre-packaged ingredients. Eating local is fabulous because it supports the surrounding community and food is always better when it's fresh from a nearby farm. When you become a food tourist, you are likely to encounter a lot of local foods and you'll be blown away by how much better it tastes when it hasn't traveled across the globe before it hits your plate.
7.

You Don't Have to Go Far to Be a Food Tourist
Don't have the cash to hop on a plane? Never fear! You can be a food tourist right in your own neighborhood. Chances are you've driven past a fantastic foodie restaurant and didn't even realize it was there. Start looking in your own neck of the woods and you can enjoy great food without leaving your own city.
Ever hear of food tourism? Have you ever been a food tourist? What is the best meal you've ever eaten and where did you get it?
{{#comments_count}} Show Commnents ({{comments_count}}) {{/comments_count}}