One of the easiest things you can do when you're trying to lose weight is to eat meals that have a good mix of fiber, protein and healthy fats. This combination gives you energy while also satisfying your appetite. Combined, this means the difference between hogging out on Cheetos and Oreos between meals and staying full enough to make it until your next meal. Looking for dinner ideas that will get you through the evening and all the way up until morning? You've come to the right place. Here are some tasty ideas that you are going to love.
---
1

Pair a White Fish Fillet with Brown Rice and Steamed Veggies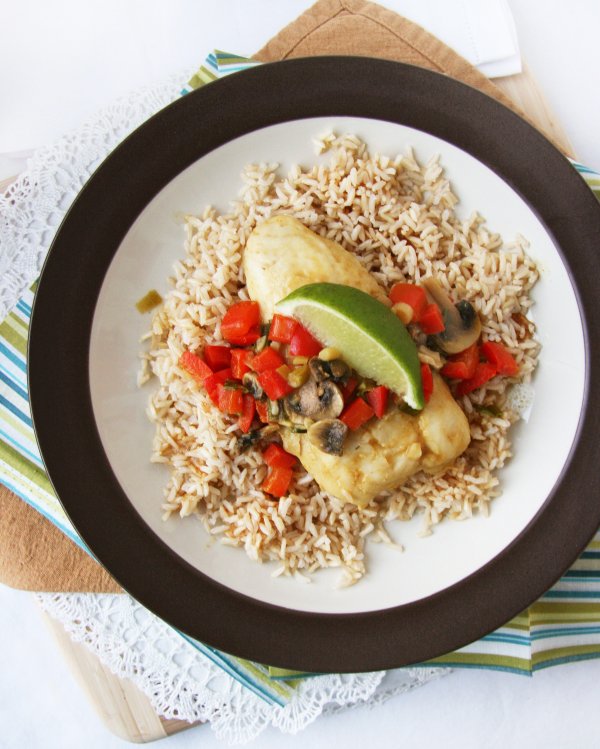 The great thing about white fish is that it is very low in calories and doesn't have a really strong fish flavor. Grill or roast it with your favorite herbs and spices. I like mine with a squirt of lime juice and some salt and pepper. Then serve it with a small scoop of brown rice and your favorite steamed veggie. The fiber in both will make you feel full without setting you back much in the way of fat or calories.
Pamela
Quick, Easy and Healthy. What else could u want? ...
---
2

Toss a Hefty Chef Salad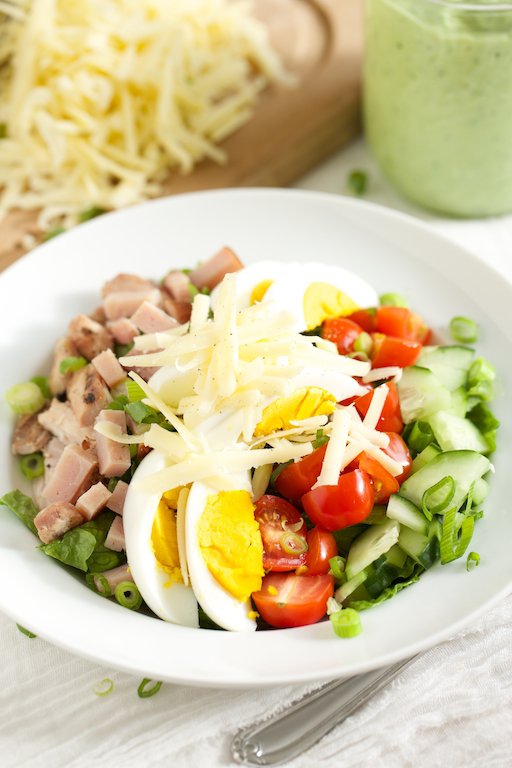 Your average veggie salad probably won't hold you over for very long, but you can still enjoy it as a meal by beefing it up with some protein and extra fiber. Start with a bed of greens, then toss in whatever vegetables you have on hand. Tomatoes, cucumbers, bell peppers and radishes are great choices. Then add some grilled chicken breast, beans or salmon for protein. Chopped hard-boiled eggs and low-fat cheese add a bit of fat and some flavor and you're all set.
Trendinig Stories
More Stories ...
3

Have a Couple of Chicken Soft Tacos with Beans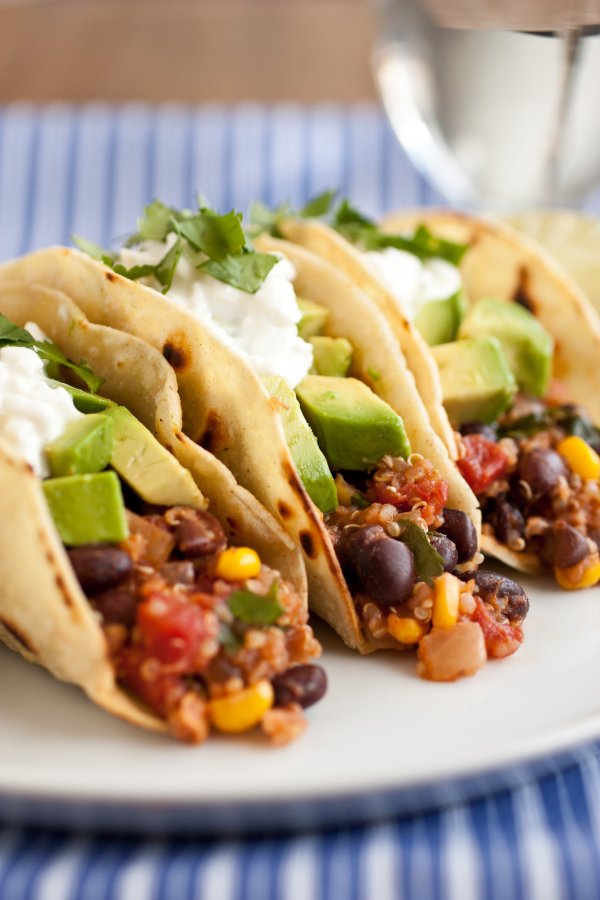 Tacos are actually a pretty healthy pick if you're trying to lose weight. Provided you don't pack them with sour cream, guacamole and cheese. Opt for fresh tortillas over the crunchy ones because they are lower in fat and calories. Then fill your taco with shredded chicken, black beans, shredded lettuce, tomato and onion. Add just a couple chunks of avocado for healthy fats. You'll be full without all the fatty extras.
---
4

Whip up an Omelet with Veggies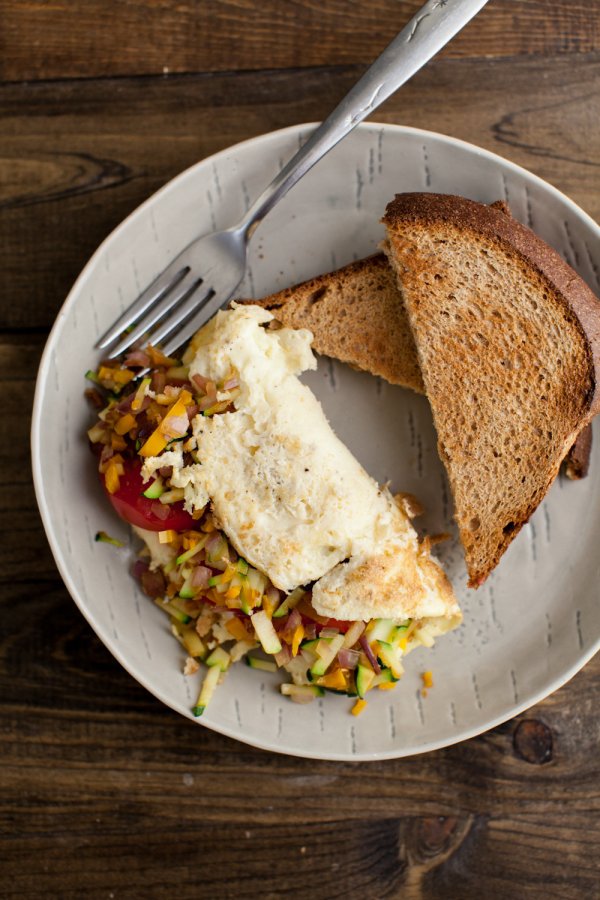 Eggs aren't just for breakfast. In fact, they are a great choice in the evening because they are packed with protein and have a small number of calories. Eggs have gotten a bad rap, but new research shows that they are actually a healthy choice any day of the week. Cook your omelet with diced vegetables for some fiber and season it with salt and pepper. Pair your omelet with some fruit and you have a well-rounded and filling meal that comes together in just minutes.
---
5

Cook "Fried" Rice with Lots of Vegetables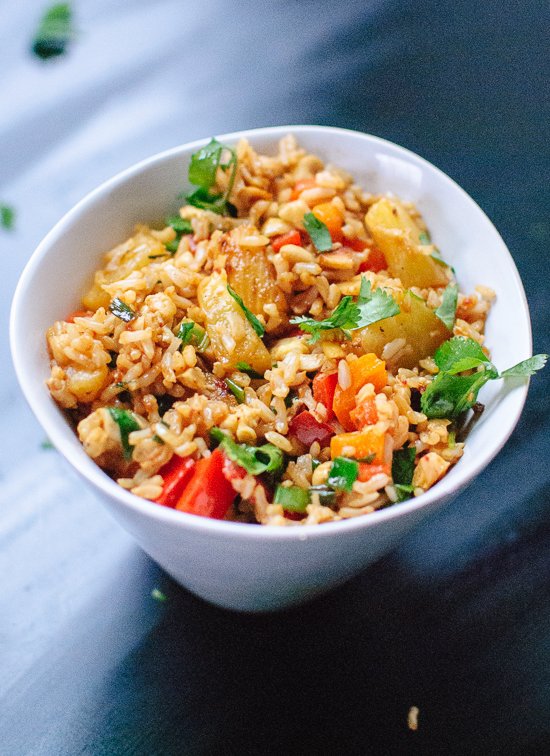 If you love takeout, losing weight can be very difficult. Most restaurant meals are very high in fat, calories and salt. Eat out too often and you could find yourself gaining weight. If you're attempting to lose, it's better to prepare your meals at home so you can control the ingredients. To make a light version of fried rice, simply prepare a batch of brown rice and a dish of steamed mixed veggies. Combine the two and then toss in a cooked scrambled egg. Smatter on a bit of soy sauce and you have a meal you can feel good about eating.
---
6

Blend a Batch of Fresh Gazpacho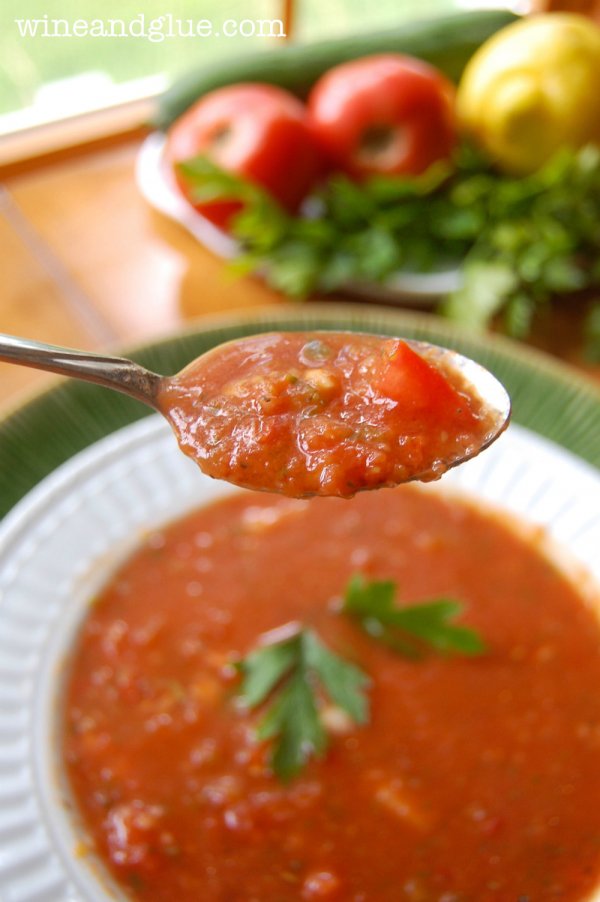 Gazpacho is an iconic summer meal that makes great use of all your garden goods. It's really easy to make and only takes minutes. It's perfect for enjoying out on the patio on a hot summer day. Start by combining unsalted tomato juice with a couple cloves of garlic and a cup or so of breadcrumbs in the blender. Then add in your favorite diced veggies. Cucumbers, bell peppers, avocado, radishes, tomatoes and zucchini are good choices. Serve the gazpacho with grilled chicken or shrimp.
---
7

Grill a Steak and Some Vegetables
You might be surprised to find that steak can be a healthy choice even if you're trying to lose some weight. The trick is choosing a sirloin over a T-bone or ribeye. A sirloin is a very lean cut of beef and if you serve it with grilled veggies, you have a low-calorie, low-fat meal that you can eat guilt-free.
What's your go-to light dinner? Are you excited to try any of these?
---
Comments
Popular
Related
Recent