When fall comes, the in-season fruits and veggies change. You can still find some summer foods, but there is also an explosion of seasonal stuff that you definitely must try. Variety ensures that you get loads of nutrients and that you never get bored with your meal plan. If you're looking to drop a few pounds, fall fruits and veggies are a perfect choice because they are low in fat and calories and high in fiber. Try these this year and you'll have the best fall you've ever had.
---
1

Acorn Squash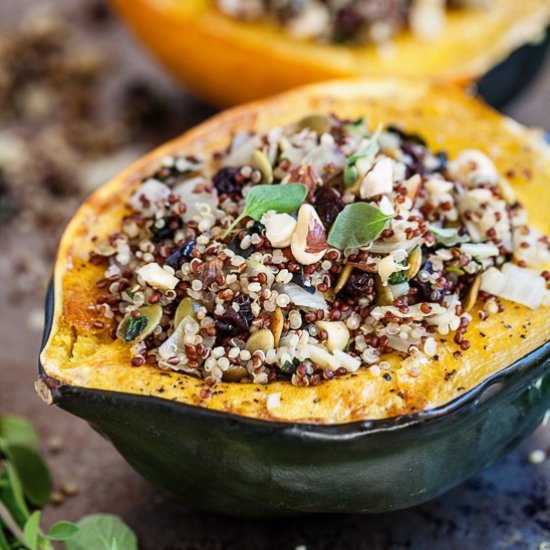 One of my favorite things about fall is when acorn squash is in big supply. The best way to eat acorn squash is to bake it until it gets soft. I like to cut the squash in half and fill the cavity with butter and garlic, then bake the squash at 425 degrees until it peels easily from the flesh. This is a perfect side dish, but you can also turn it into a yummy fall soup.
2

Apples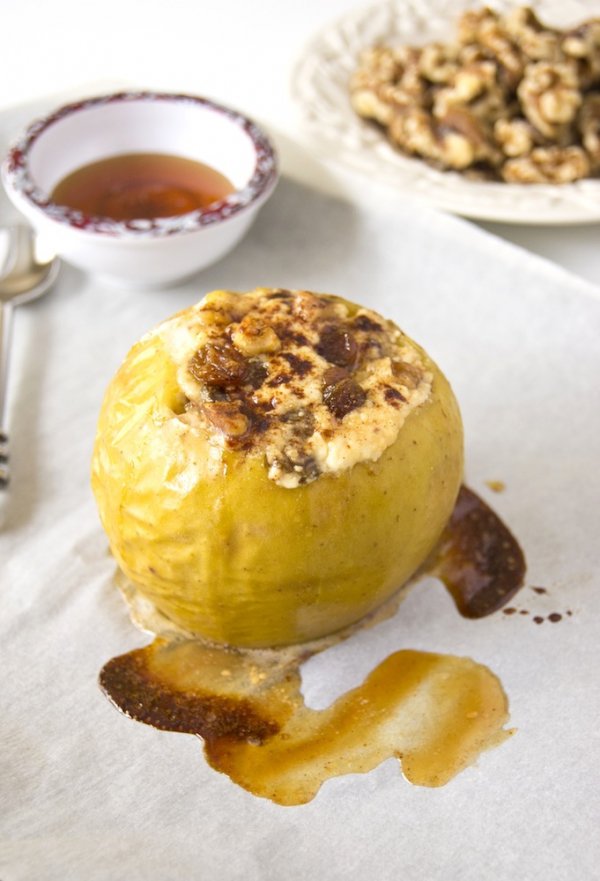 Nothing says fall like a big old basket full of apples. No matter what your favorite variety, there is a load of apple varieties ripe for the picking. Mix and match your favorites so that you always have a fresh, crisp apple to enjoy. Or, you can use them to make pie, applesauce or a tasty cobbler.
---
3

Pears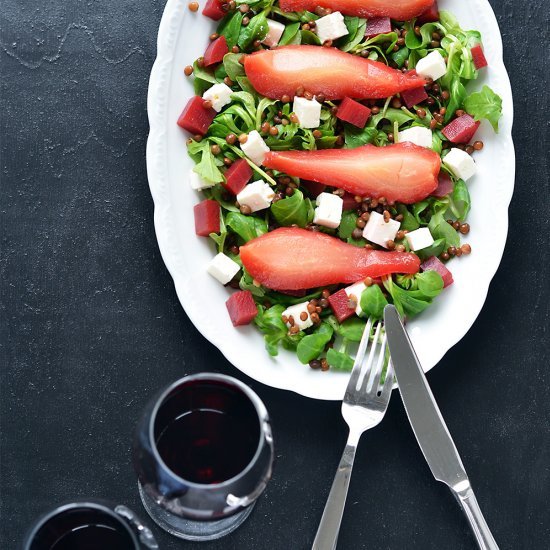 Pears are another fantastic fall fruit that you can eat plain with your lunchtime sandwich or for a yummy afternoon snack. Or, you could cook pears into a pie or crumble. Pears are very high in fiber, which helps satisfy your appetite and help prevent hunger between meals that leaves you snacking when you shouldn't be. Just watch the number on the scale keep going down.
---
4

Beets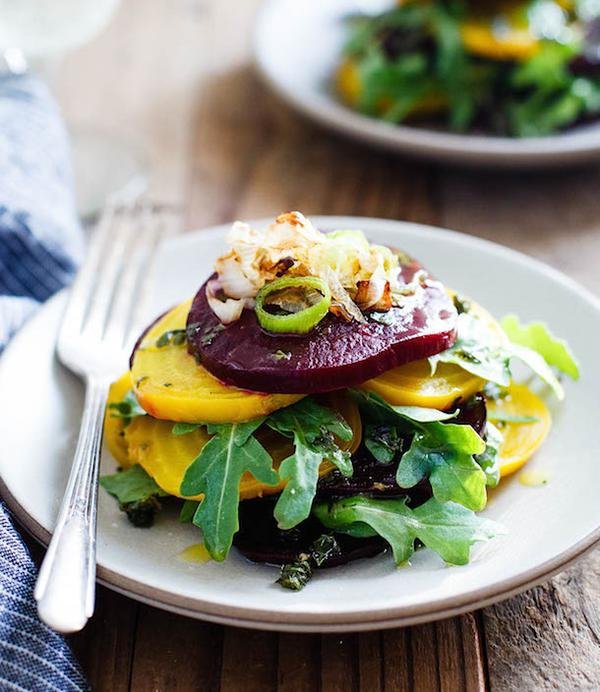 This earthy veggie is in its full splendor when fall rolls around. Beets can be eaten raw, but their flavor really shines when you cook them. Grill or roast beets and turn them into a low-calorie salad that pairs wonderfully with a steak or a filet of salmon. Once you try beets as a side dish, you'll never want anything else.
---
5

Pumpkins and Pumpkin Seeds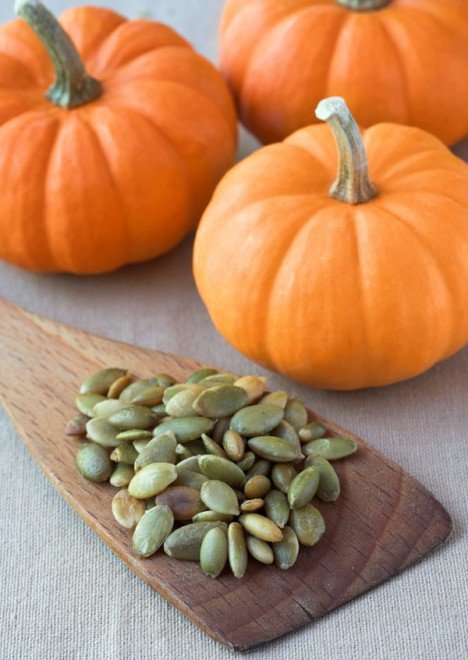 Pumpkins are great for more than just your fall jack-o-lanterns. You can cook the flesh up into a yummy and warming soup or you can roast and puree pumpkin for a great add in to pasta sauce or baked goods. Roast the pumpkin seeds while you're at it because they make a great snack for any fall day. Yum!
---
6

Sweet Potatoes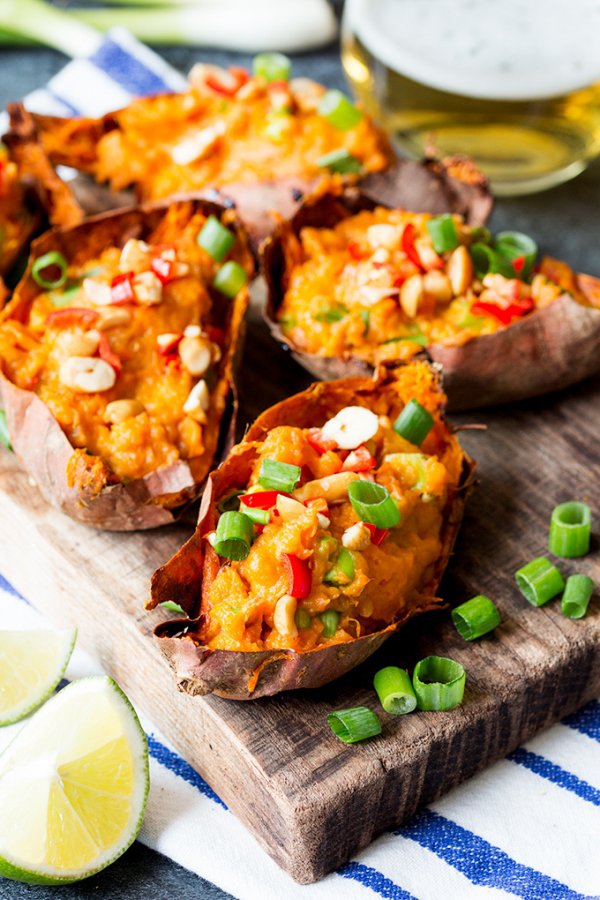 Potatoes are perfect for fall. Cooking them helps warm the entire house and gives you a comforting and filling meal too. Sweet potatoes are a super food, which means they are chock full of vitamins and minerals and loaded with antioxidants. You can roast sweet potatoes as a healthy alternative to French fries or you can bake them and serve with a dash of cinnamon.
---
7

Pomegranates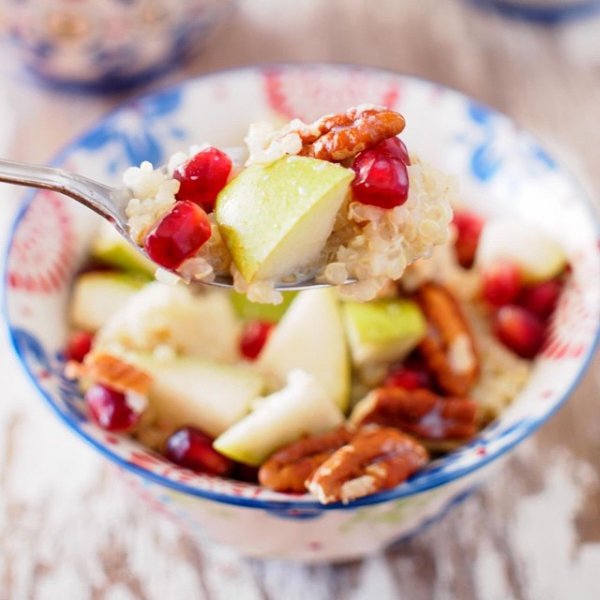 Fall couldn't get any better than it does when you have a pile of pomegranates on your kitchen counter. Scatter the seeds on a dish of Greek yogurt or bake them into your favorite muffin recipe. Pomegranate juice is a soda-free way to satisfy a sugary drink craving without messing up your weight loss goals.
What's your favorite fall food? Will you be trying any of these this year?
---
Popular
Related
Recent