The thing that makes rice dishes so wonderful is that rice is cheap to buy and totally versatile. That means it can be mixed with a huge range of other ingredients to create new and tasty meals that you'll love serving and eating. And they warm up really well too so you get leftovers for lunch the following day too. Bonus! Check out these rice dishes and you'll be inspired to start eating it right away.
---
1

Creamy Cauliflower Garlic Rice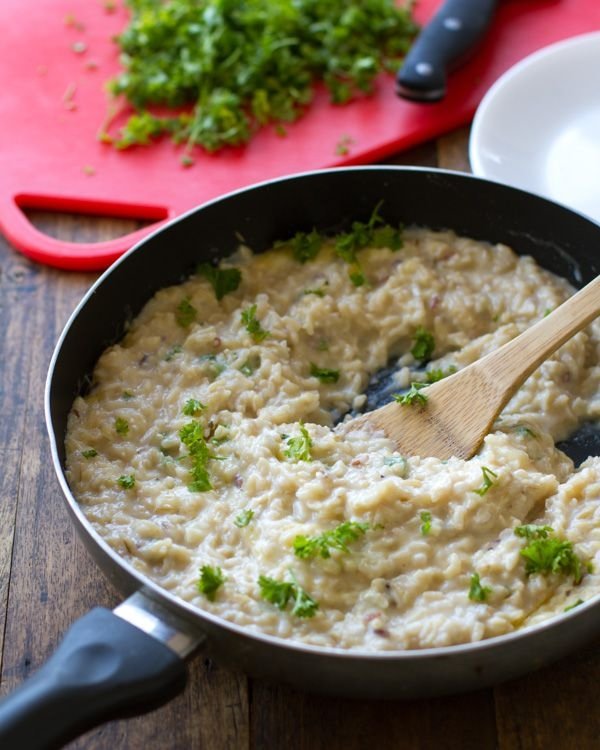 Via Creamy Cauliflower Garlic Rice - ...
Creamy is the key word when it comes to rice dishes. Doesn't this look yummy? It would make the perfect side dish for grilled chicken or fish and is so easy to make. What would you serve it with?
---
2

Cheesy Zucchini Rice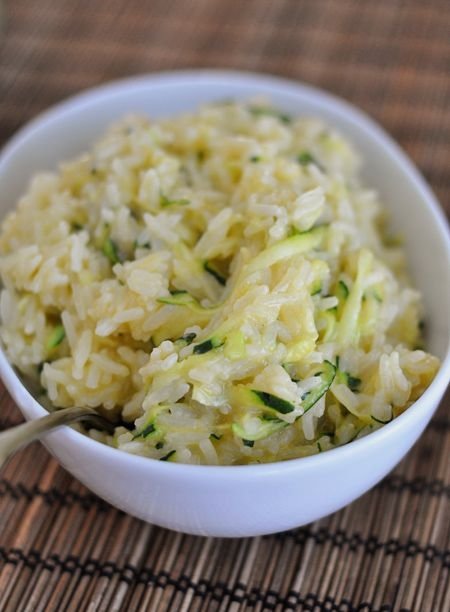 Via the baker upstairs: cheesy zucchini ...
Cheese is definitely one of my favorite things to add to rice. The zucchini adds color, flavor and nutrition. This dish comes together so fast that you'll be ready to eat in no time.
Trendinig Stories
More Stories ...
3

Easy Beef and Broccoli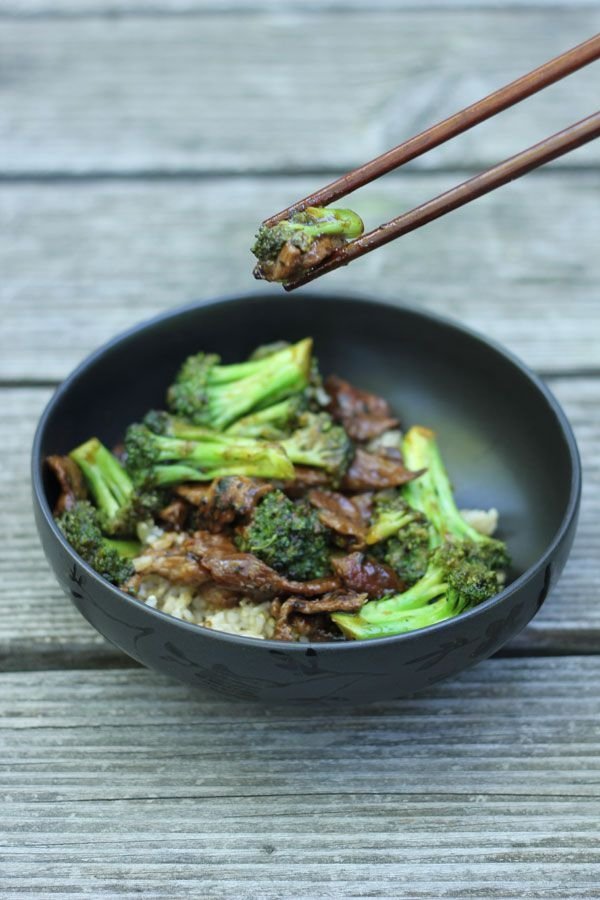 Via Easy Beef and Broccoli - ...
This is probably one of my absolute favorite rice dishes. The flavors of the beef and broccoli taste so good when you heap them over the cooked white rice. You'll want to eat this every single day.
---
4

Famous Cilantro Lime Rice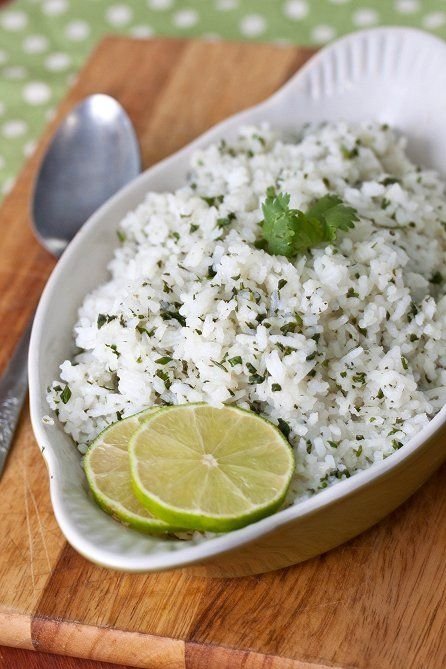 Via The Garden Grazer: Cilantro Lime ...
This was made famous by Chipotle restaurants, but is super easy to make at home too. You will love how it tastes in burritos or on its own. Make a lot because it's going to go quickly.
---
5

Paella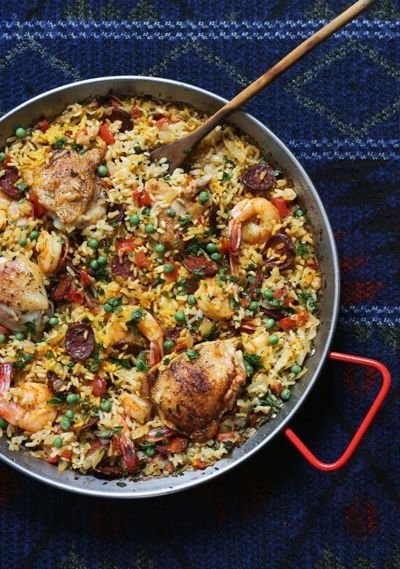 Via Slow Cooker Paella
Paella is one of the most classic dishes that uses rice. It's an ethnic meal you'll crave after just one bite. The rice is studded with shrimp and sausage and the addition of saffron gives it that color and flavor you want so bad.
---
6

Cheesy Vegetarian Brown Rice Casserole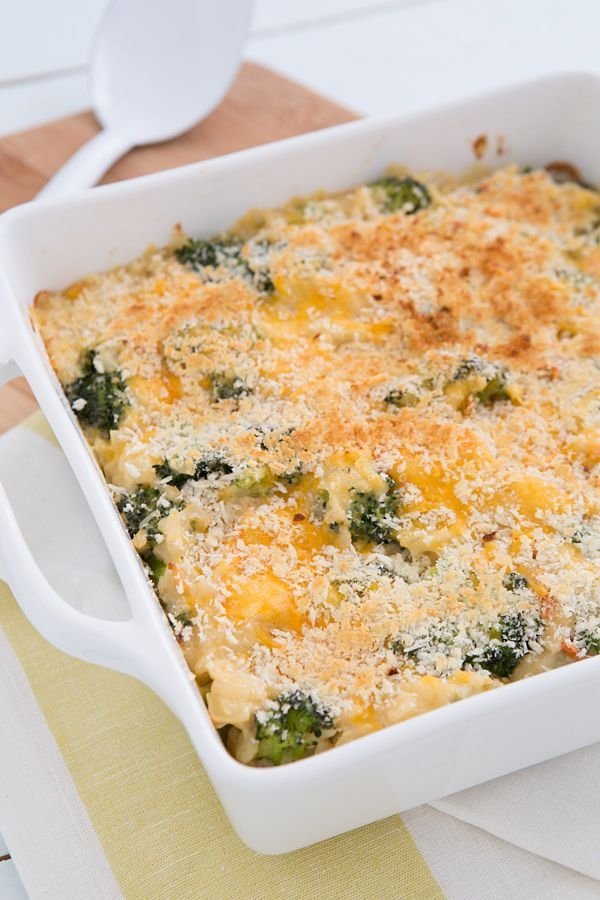 Via Cheesy Vegetarian Brown Rice Casserole ...
If you're looking for a meal that is meat-free, but still totally tasty, this is the one you want. It's made with brown rice, which is generally a healthier choice than white because it has more nutrients. Yum!
---
7

Cheesy Mexican Rice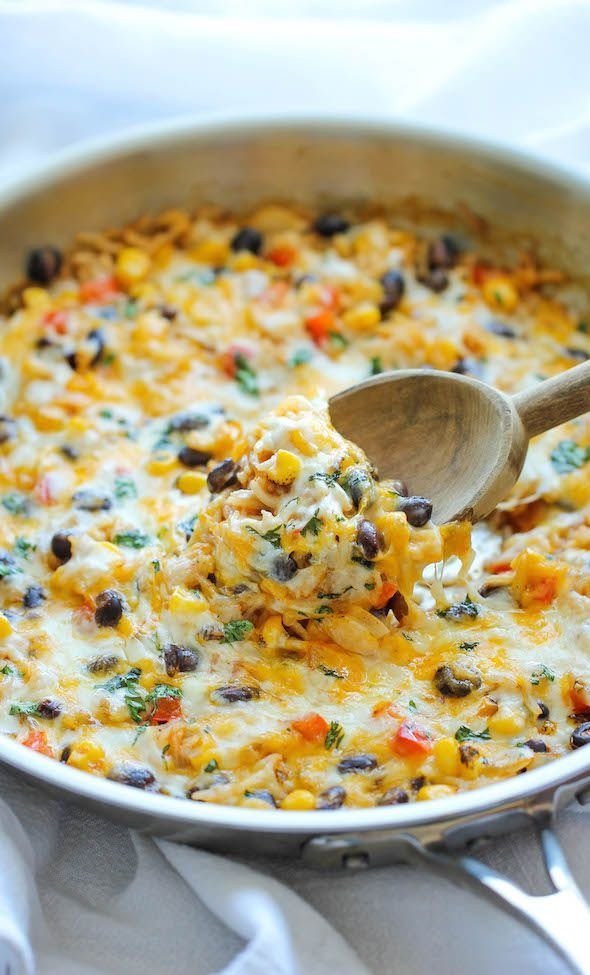 Via Saraplicious! Kitchen: CHEESY MEXICAN RICE
I absolutely love Mexican rice! It's really easy to make and is the ideal thing to serve with burritos, tacos or enchiladas. By covering it with cheese, you have a side dish that is tasty and filling at the same time.
---
8

Chicken Enchilada with Rice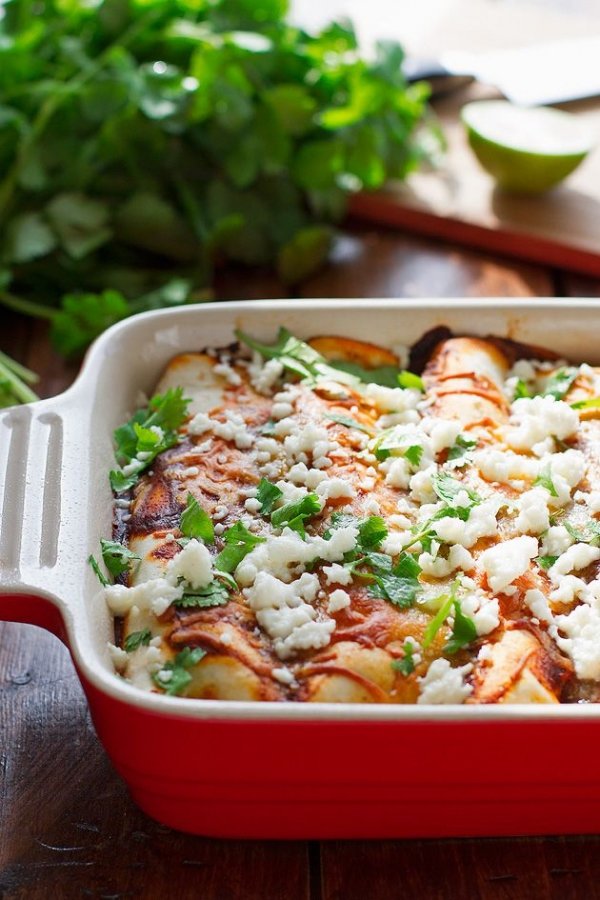 Via Chicken Enchilada Rice Casserole - ...
Piling a bunch of cooked rice into your enchiladas is an easy way to bulk them up and make them more filling. The rice won't change the flavor too much, but will give your meal a nice texture.
---
9

Mushroom Rice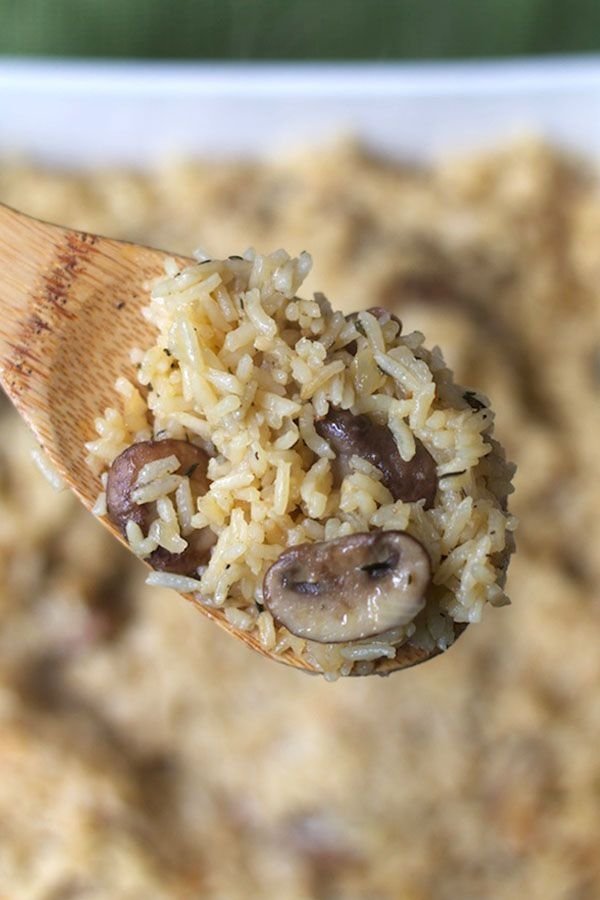 Via Mushroom Rice
Mushrooms are the perfect ingredient for rice. They add loads of flavor and give a standard side dish some oomph. Mushrooms are super inexpensive and easy to work with too. Perfect, right?
---
10

Rice Pilaf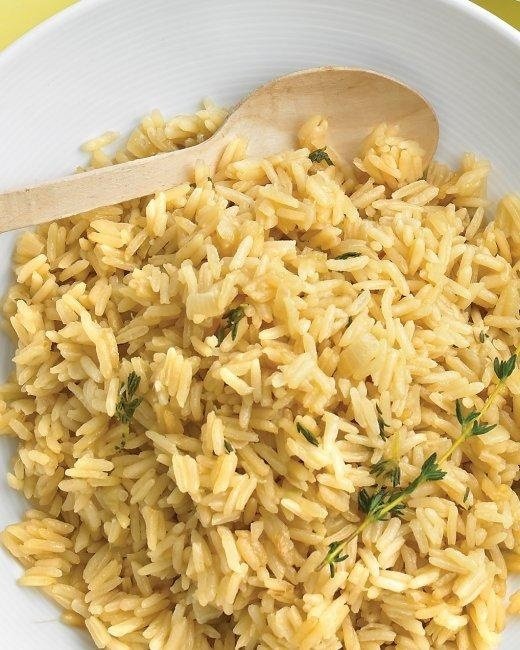 Via Rice Pilaf - A Family ...
There is seriously nothing better than a dish of rice pilaf. It pairs wonderfully with chicken, fish, pork or steak so you can enjoy it with virtually anything you love.
---
11

Brazilian Beans and Rice with Sausage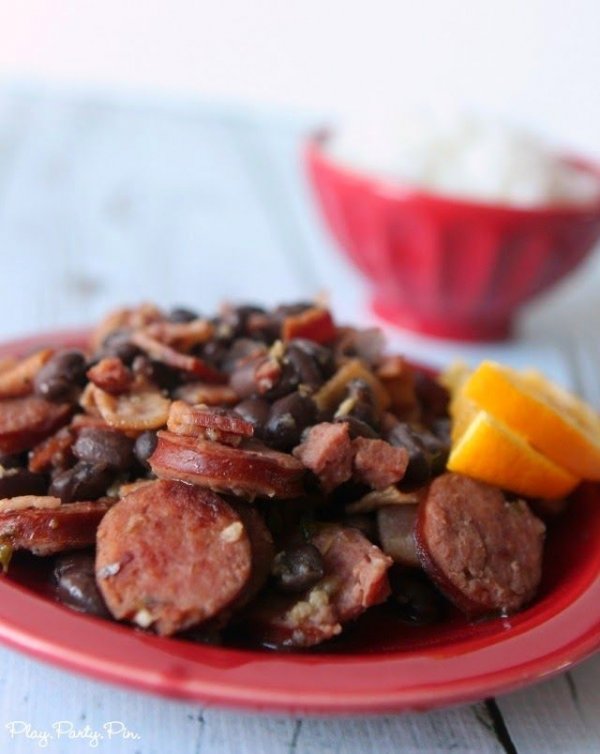 Via reasonstoskipthehousework.com
Talk about a one pot wonder! This meal comes together in one dish and makes for a totally delicious and filling meal that everyone in the family is going to love.
---
12

Pineapple Brown Rice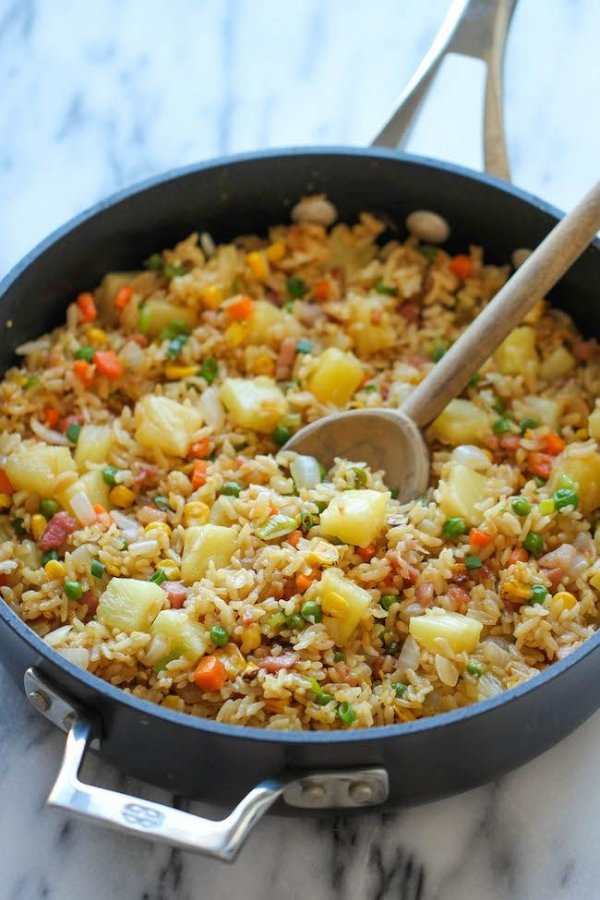 Via Simple to Make and Very ...
If you're craving an authentic ethnic meal, this refreshing and yummy pineapple rice is easy to make and totally satisfying. Again, the brown rice makes it a healthy choice too!
---
13

Bibimbap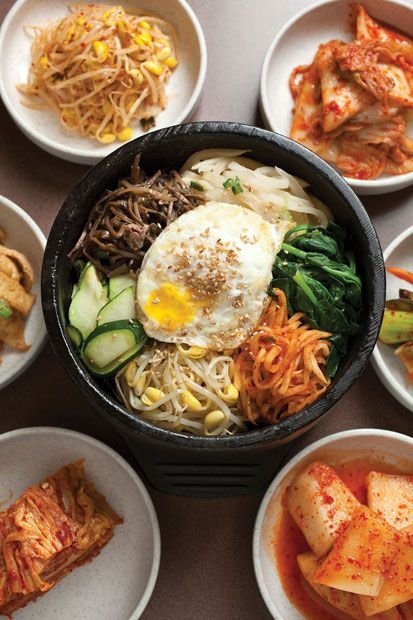 Via Bibimbap 비빔밥 (Korean Mixed Rice) ...
This dish is a Korean staple. It has rice, an egg and a load of healthy vegetables. This meal looks like it would be perfect for any meal. What do you think?
How do you cook rice? I love to make a big pan of veggie fried rice for my kids. We can enjoy it for dinner, then eat all the leftovers for lunch the next day. Did you see a recipe on this list that you want to try?
---
Comments
Popular
Related
Recent