With Thanksgiving right around the corner, you might be thinking of things to add to mashed potatoes to make them holiday worthy. Of course, there's nothing wrong with the classic version, but if you are up for trying something new this year, mashed potatoes are a great palette for a wide range of ingredients that give them an epic flavor you will love. Check out these tasty things to add to mashed potatoes and you may never go back to the old way again.
---
1

Garlic and Chives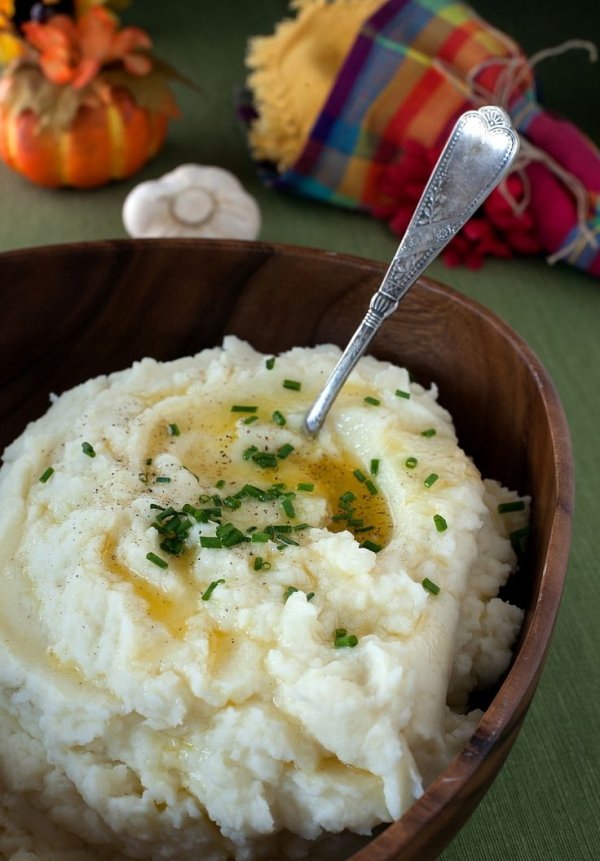 If you love regular mashed potatoes, but want to give them a special flavor, one of the best things to add to mashed potatoes is garlic and chives. Once you have the potatoes mashed to your desired consistency, stir in a couple cloves of minced garlic and a couple tablespoons of sliced chives. This combination is perfect for adding flavor and color.
2

Goat Cheese and Black Pepper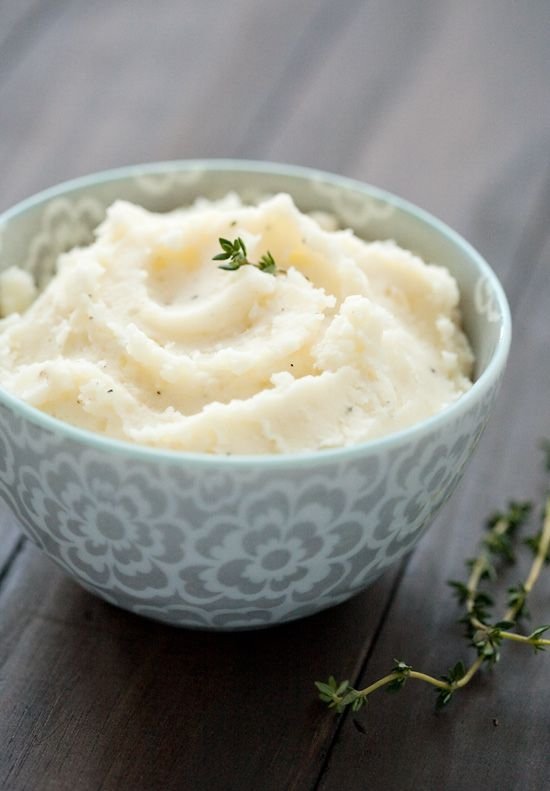 The reason I love goat cheese in mashed potatoes is because it has a very distinct and tangy flavor that pairs wonderfully with mashed potatoes. Instead of using butter to smooth your mashed potatoes, use a ¼ cup or so of fresh goat cheese. Sprinkle in some freshly cracked black pepper to temper the tanginess of the cheese.
---
3

Cheddar and Bacon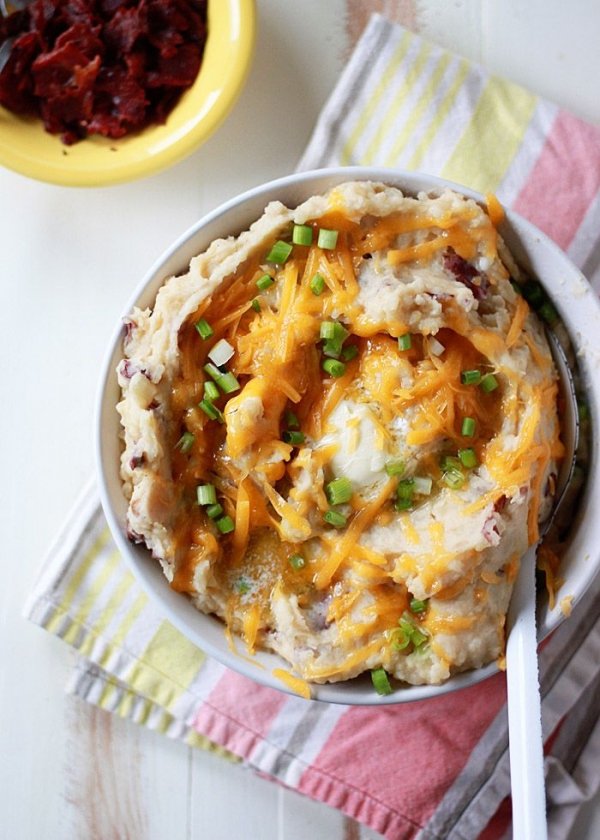 If you love a loaded baked potato, you will love this flavor combination in your mashed potatoes. The cheese gets all melty and delicious. Use a generous cup or so of shredded cheddar. Then add a few slices of crispy, crumbled bacon, which adds just the right amount of saltiness to your potatoes. You are going to have a hard time not eating the entire bowl.
Yvette
do you mic cooked bacon in potatoes or just on top...
---
4

Oil and Herbs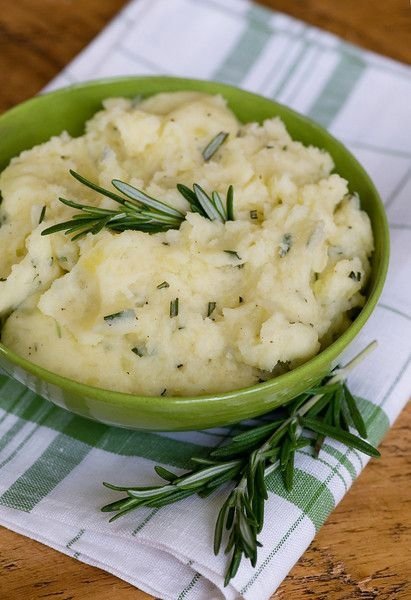 Cooking with herbs is an easy way to jazz up the color and taste of just about anything. Mashed potatoes are no exception. One of the best combinations for them is to drizzle the potatoes with olive oil and then stir in a cup or so of minced fresh herbs. Try basil, thyme, rosemary or parsley. You will love the way this tastes.
---
5

Squash Puree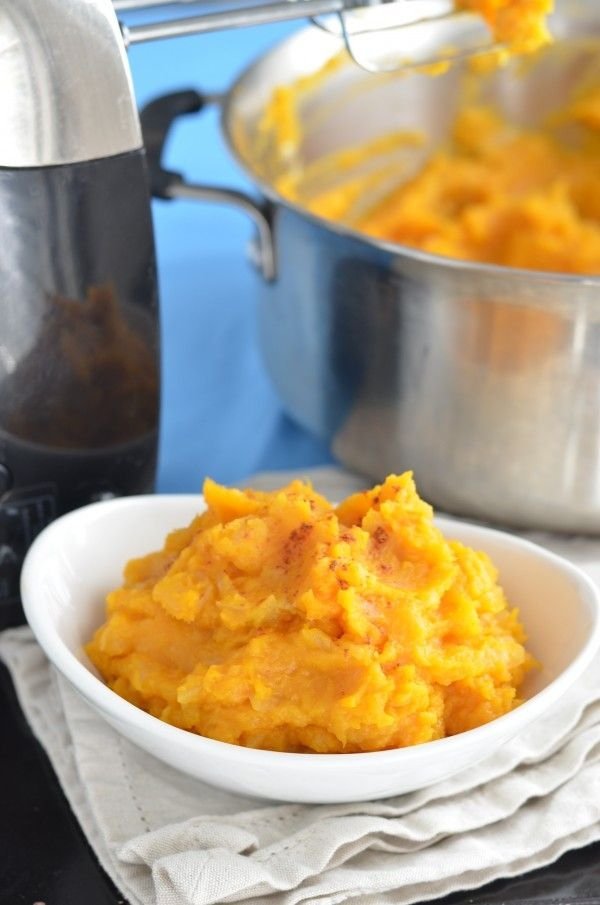 Squash is the ultimate thing to add to your mashed potatoes. They add a swirl of color, which is perfect for a holiday meal, but they also add an earthy texture and flavor you won't find anywhere else. Simply stir roasted and pureed squash into your finished pot of potatoes. Use acorn or butternut squash.
---
6

Broccoli and Cheese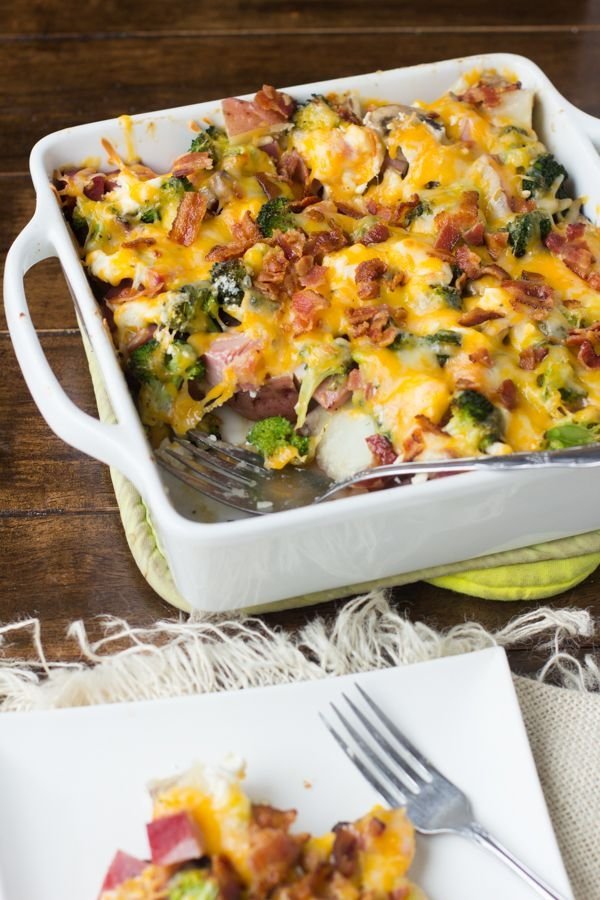 I love adding broccoli to potatoes. The flavors meld really well together and broccoli is a great way to add nutrients to your mashed potatoes. First, steam the broccoli and chop it into very small pieces. Stir it, along with a couple of handfuls of cheddar cheese, into hot mashed potatoes. You will be surprised at how quickly these get gobbled up at dinnertime.
---
7

Spicy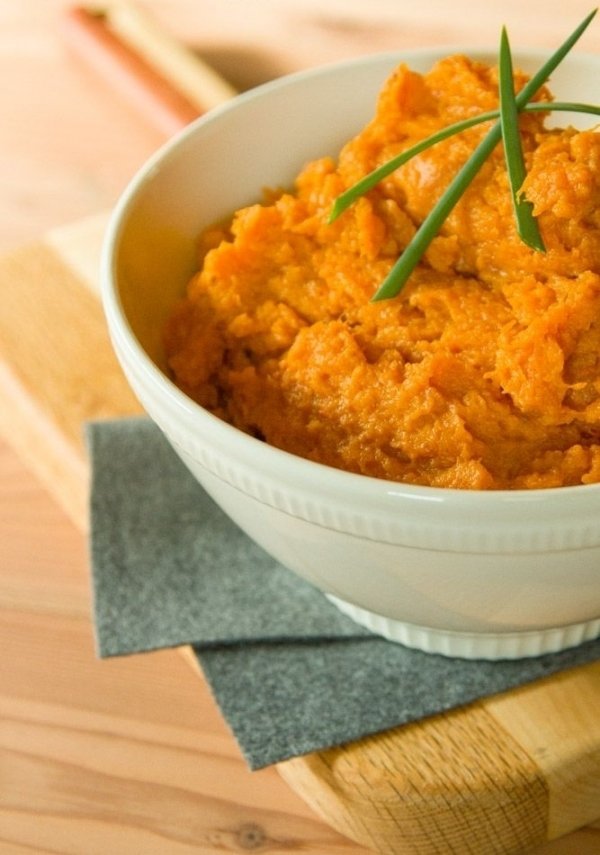 If you and your loved ones like things a little bit spicy, you can add some bite to mashed potatoes without ruining their flavor. Try roasted poblano peppers and queso fresco or diced jalapenos and cheddar cheese. Or you can always go with some prepared salsa and cheese to keep things easy. Make sure you keep a glass of water nearby because you may need it.
Do you cook mashed potatoes often? It's definitely one of my favorite side dishes! What are your favorite add-ins? Will you try any of these this holiday season?
---
Comments
Popular
Related
Recent