Oh, the many things to do with chives! This humble herb is part of the onion family, which means it has a similarly spicy flavor, though you would have to eat a large amount to get the bite they have. Chives are also easy to grow so you can have them on hand any time you want them. Chives make a great addition to many meals and are such an easy way to add extra flavor and color to your cooking. Check out all of these things to do with chives and you'll see just what I mean.
---
1

Top a Baked Potato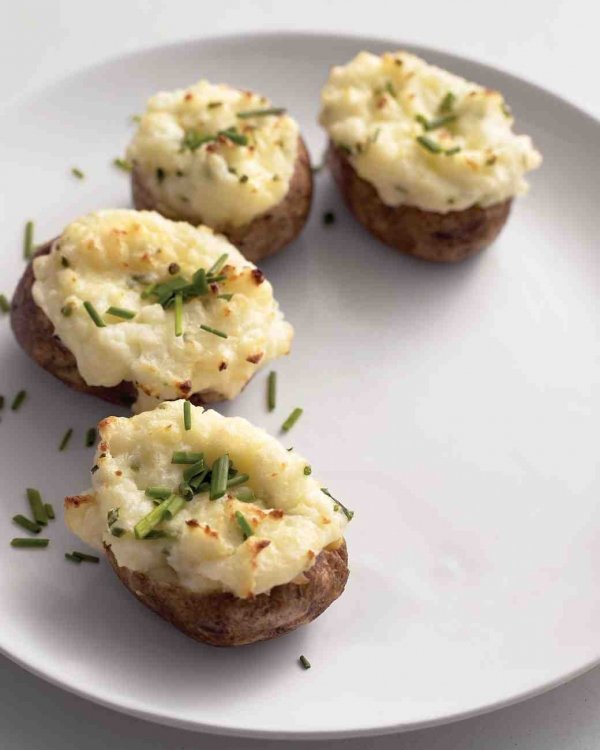 One of the most glorious things to do with chives is to scatter them on top of a baked potato. They pair wonderfully with the classic sour cream and butter toppings that most come with. Chives are a common addition to baked potatoes in restaurants, but you can do the same at home simply by snipping a few on top of your potato when it comes out of the oven.
---
2

Garnish Creamy Soups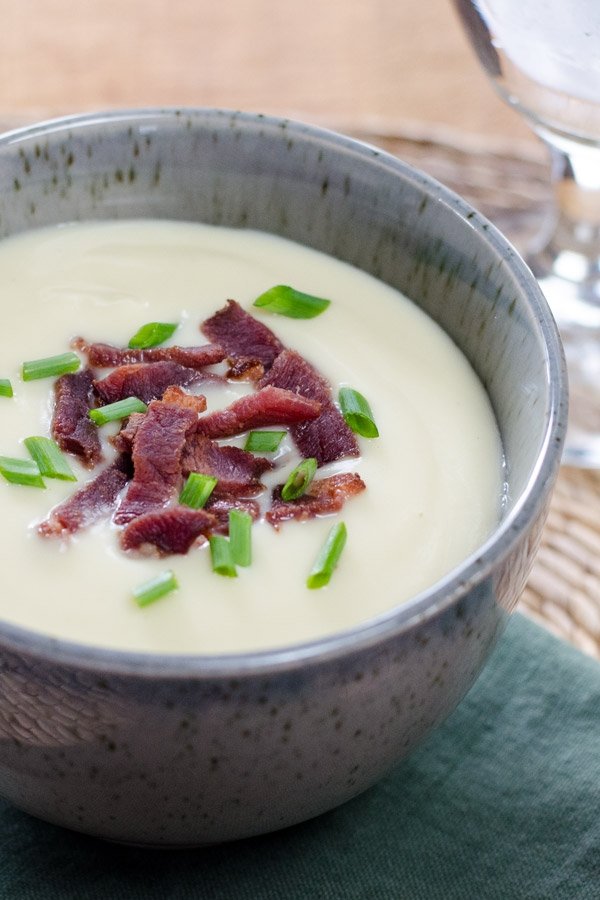 Snipped chives would get lost in a bowl of broth soup because it's pretty runny. However, they make the perfect addition to a bowl of creamy potato soup or clam chowder. They add just the right zing of flavor as well as a great dose of color. Once you try chives in your favorite creamy soup recipe, you'll never go back to eating it without them.
---
3

Make a Flavored Butter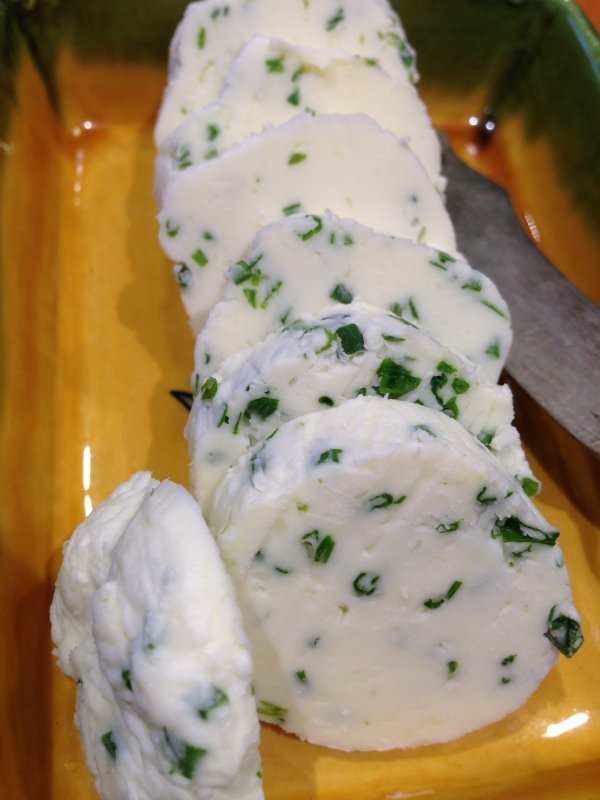 Butter infused with herbs is such a wonderful presentation when you have guests, but it's also a yummy way to add a gourmet touch to an everyday kind of dinner. To make, simply soften the butter (salted works a bit better), then roll in your snipped chives. Form a log and wrap your butter in plastic wrap and store it in the refrigerator. Soften it before spreading it on rolls or garlic bread. You can use the same technique with cream cheese for a bagel.
---
4

Season Fish Fillets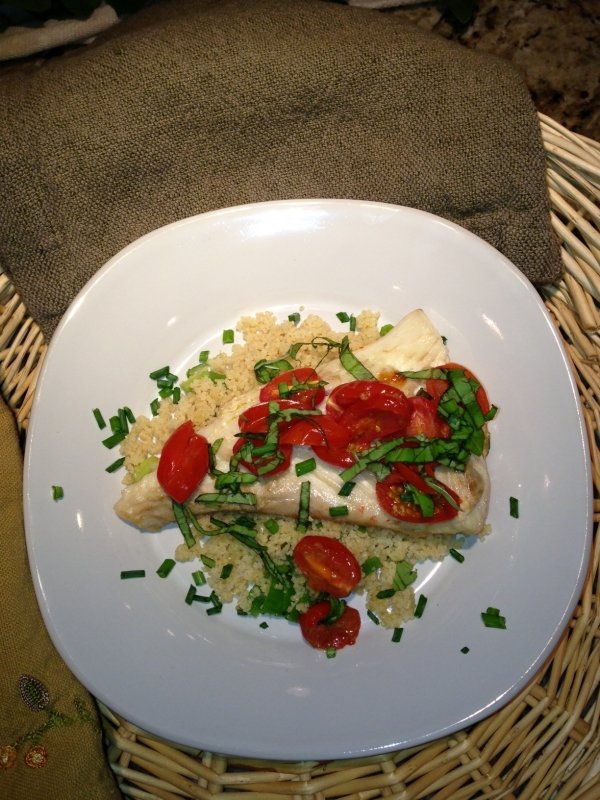 Most of the time a great fillet of fish doesn't need much more than a simple dash of salt and cracked black pepper. However, chives are a great addition to just about any fish you're baking or grilling. That's true for tilapia, salmon and mahi mahi. Cut the chives fresh on the fish just before serving so the heat doesn't wilt and discolor them.
---
5

Make a Salad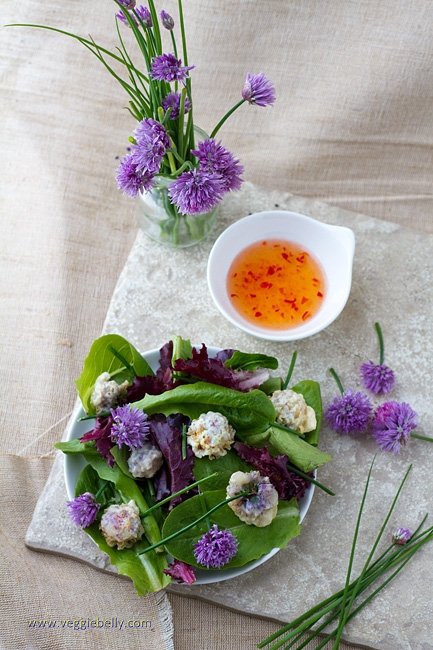 If you've never had a salad with herbs mixed in, now is the time to give it a try. Snipped fresh chives add a bit of spice to your favorite tossed vegetable salad. You can also use them to make a fresh dressing for your salad. Try mixing chives with olive oil, red wine vinegar, garlic, salt and pepper. It's a tasty and healthy way to dress any veggie salad.
---
6

Cook up Some Eggs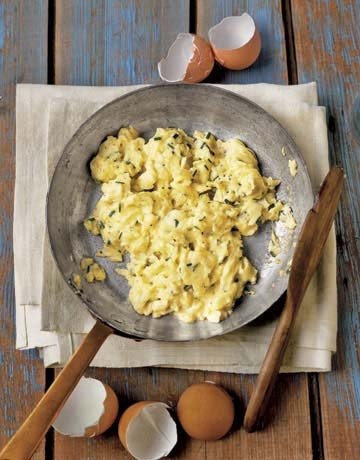 Second to baked potatoes, eggs are the thing to add chives to. You can easily garnish a plate of deviled eggs with some fresh chives, but they also make a great addition to scrambled eggs and omelets. If you love fritattas or quiche, chives can take them to an entirely new level without much effort.
7

Use in a Creamy Pasta Sauce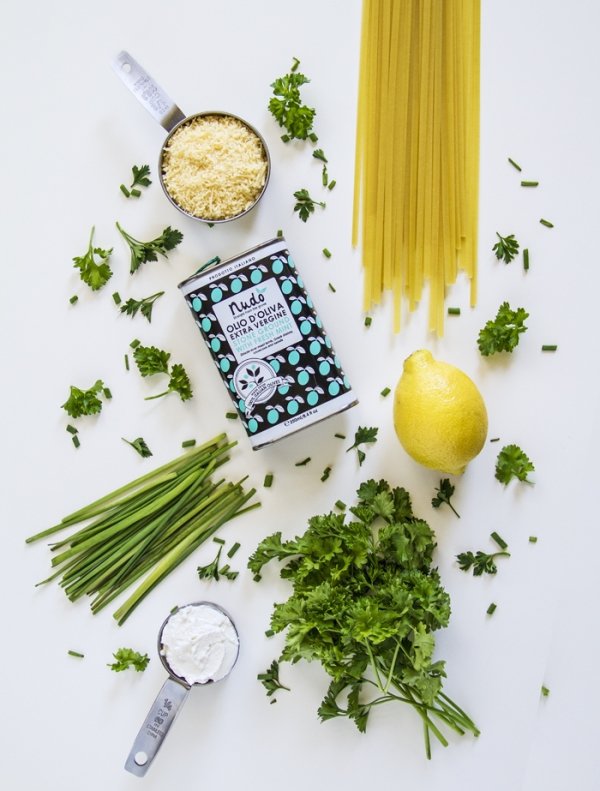 Much like creamy soups, a white pasta sauce is the perfect backdrop for fresh chives. They add just the right dose of color and pair really well with chicken, mushrooms and lobster. You'll love the presentation almost as much as you love the taste. Again, sprinkle them on just before serving for the most impact.
What's your favorite way to use chives? I'm boring because mine has to be on top of baked potatoes. What better way to eat them? Do you have any other ways to use chives that I've missed?
---
Comments
Popular
Related
Recent