Leftover bacon doesn't happen that often in my house, but when it does, I never want to throw it away. After all, everything's better with bacon, right? Turns out you can make all sorts of delicious things with a couple of strips of bacon that no one wants to finish. Store it in the refrigerator until you're ready to use it. Here are some of the tastiest ways to use it up. Enjoy!
---
1

Whip up a Batch of Chips and Guacamole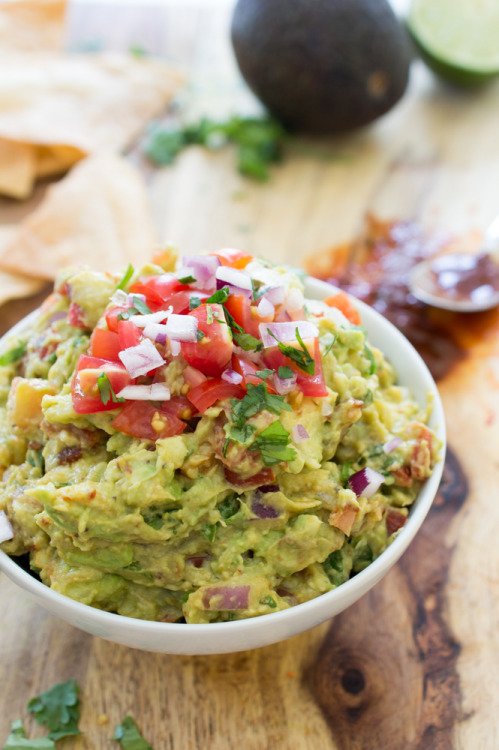 Once you try bacon in your guacamole, you'll never go back to the old way. It gives the avocado just the right touch of saltiness. Make your favorite guacamole recipe – mine is avocado with tomato, onion, garlic, salt and pepper – then toss in crumbled bacon. Stir to mix and enjoy on corn chips. It's good isn't it?
---
2

Have a Restaurant Quality Breakfast Sandwich in the Morning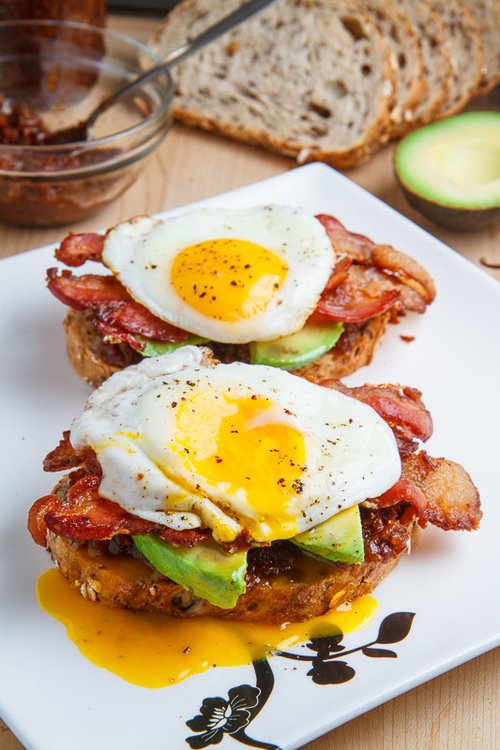 Cooking up a breakfast sandwich is fast and easy and makes for a filling meal that makes getting out of bed totally worth it. Top a toasted English muffin with a fried egg, a strip of leftover bacon and a slice of cheese. In just minutes, you have a meal that can't be beat. Love it!
---
3

Wrap Jalapenos Stuffed with Cheese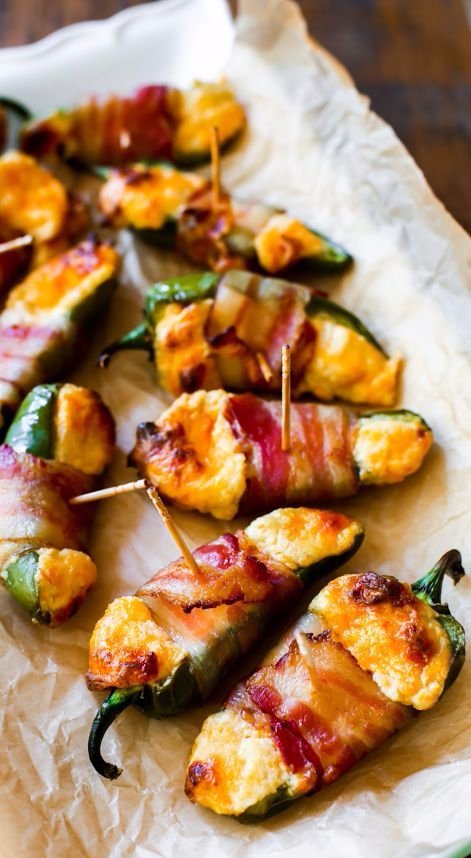 Do you have a hard time turning down a plate of jalapeno poppers when you eat out? Me too! I like to make them at home with leftover bacon. If you have a recipe that only calls for a couple strips, hold on to the rest. Next time you need an appetizer, cut several jalapenos in half, remove the seeds and fill with cream cheese. Wrap each jalapeno half with half a strip of bacon and broil or grill until the bacon gets crispy and the jalapeno softens. Serve alone or with ranch dressing for dipping.
---
4

Have Pasta for Dinner Tonight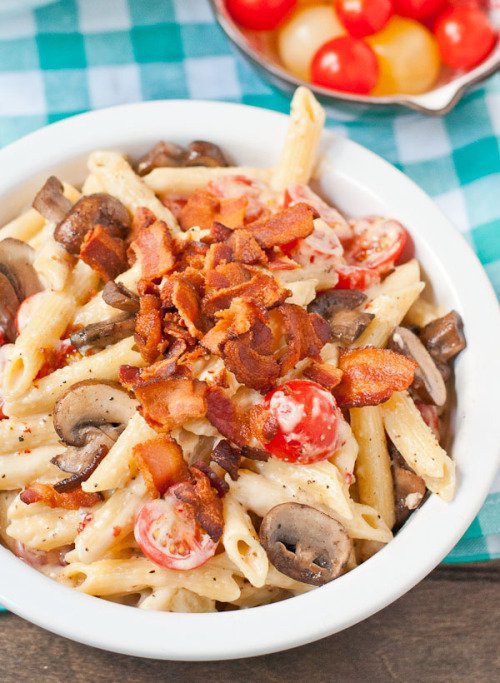 Bacon adds a great depth of flavor to all kinds of foods. That includes pasta and pasta sauce. It works wonderful in a cream sauce poured over pasta with peas. You can also simply add crumbled bacon to tomato sauce or toss it into cold pasta salad with olives, tomatoes and mozzarella cheese. Really – it's perfect any way you do it.
---
5

Make Some Meatballs to Go with Your Pasta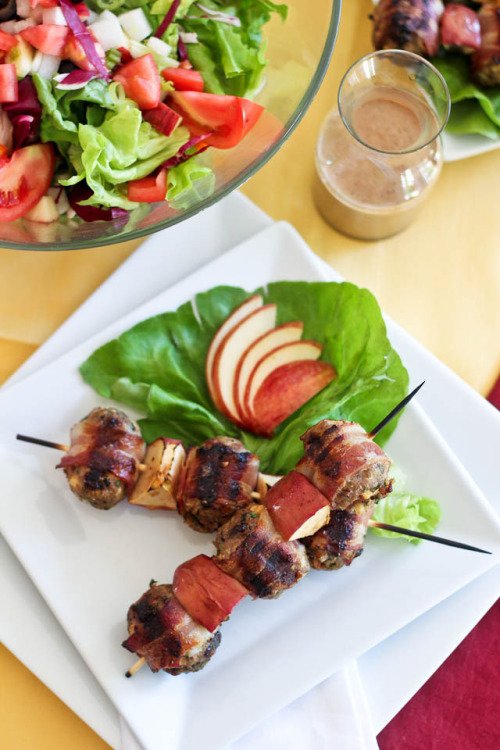 There's something about a meatball that makes it very hard to turn down. The trick to making them perfect is to mix the meat with ingredients that keep them from drying out. Bacon is a great option. Dice the leftover slices and mix them in with ground beef, breadcrumbs, an egg and your favorite herbs and spices. Grill, fry or bake them and get ready for a bacony taste explosion that you are going to love.
---
6

Sauté Your Favorite Vegetable for Dinner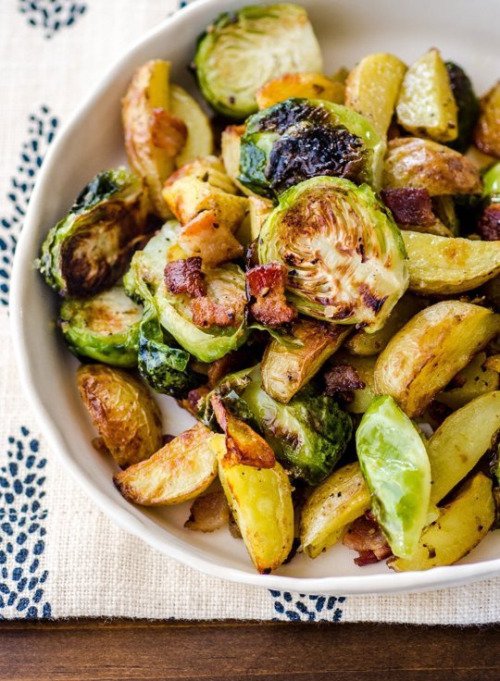 Bacon adds so much flavor to veggies and is so easy to do. You only need a strip or two for the average sized side dish, which makes it a great idea for using up leftover bacon. Sauté your veggies, then toss with the bacon and continue cooking until the bacon is hot. Green beans and Brussels sprouts are tasty options, but corn, peas and beans are other yummy ideas.
7

Try Your Hand and Making a Fabulous Homemade Salad Dressing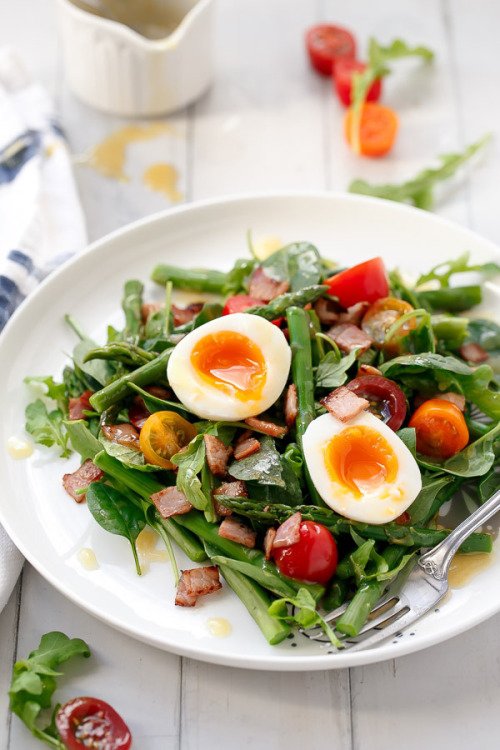 There are loads of homemade salad dressings that call for just a tiny bit of bacon. What better way to use up leftovers? My favorite is a combination of red wine vinegar, olive oil, garlic, salt, pepper, oregano and bacon. It works really well on a spinach salad or a cold potato salad.
Do you ever have leftover bacon? What's your favorite thing to do with it?
---
Comments
Popular
Related
Recent