You are going to love these smoothies for beautiful skin.
The age of bronzer and spray tans are over, gals. If you're really looking to make an improvement in your skin tone and overall glow all you need to do is get the natural help of veggies and fruits that are carotenoid-rich. There's little to be gained by going around Mother Nature's back through chemicals and other unnatural ways of improving the look of your skin when the best way to do so is through a healthy dosage of beta-carotene supplements, at least 15mg per day. Studies published in Evolution and Human Behavior have found that this amount of beta-carotene per day will give you an attractive, golden hue to your skin.
But of course, this doesn't mean you should start stuffing your face with carrots every day! In order to really get the most out of your carotenoid-rich diet, you're going to want to blend your intake with healthy fats like avocados and yogurt.
So what we've done in this article is compile a list of a few really incredible smoothies for beautiful skin that are full of healthy ingredients that are known to help your skin shine like the sunset over the California coast. Some common ingredients will include carotenoid-rich veggies like carrots, spinach and kale, but they'll also be jam packed with incredible flavor!
So get yourself one of the best juicerson the marketplace today and start making these incredible smoothies and healthy drinks!
---
1

Power Pumpkin Smoothie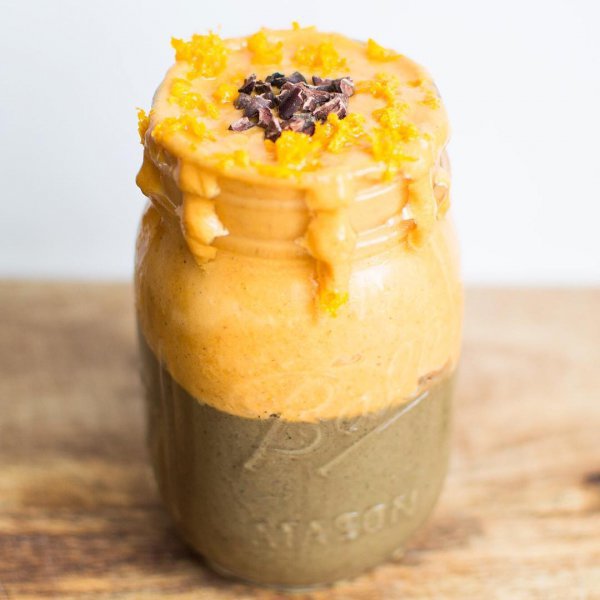 This smoothie has a good portion of beta-carotene (17mg) and also alpha-carotene (12mg) PER CUP! That means, of course, the more you make the added amount of carotene you'll end up using, which is incredibly great for skin health! Your entire body will thank you when you drink this smoothie that's also jam-packed with vitamin A. Here are the ingredients for 1 serving:
½ canned pure pumpkin (freeze in ice cube tray)
7 oz of Greek-style yogurt (2%)
½ cup of water
¼ avocado
2 Tbsp grounded flaxseed
½ tsp pumpkin spice pie
There's a ton of nutrition with this recipe and it will include around 360 calories and 14 grams of fat, but also a whopping 25 grams of protein and 11 grams of fiber!
2

Mango Surprise Smoothie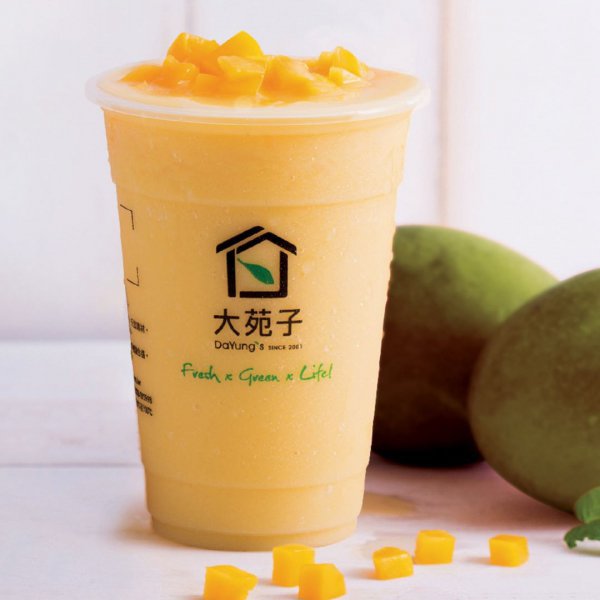 For the most part, any veggie or fruit that is orange is rich in carotenoids, and when it comes to mango it's a true health rock star with great taste. You'll be surprised just how effective this kind of smoothie can be on your overall health, and of course the glow of your skin. Here is the recipe for one serving of this smoothie:
¼ cup mashed avocado
½ cup mango juice
¼ cup mango cubes
¼ cup fat-free vanilla yogurt
1 Tbsp sugar
6 ice cubes
The nutrition value of this smoothie is also really great with about 269 overall calories, 4 grams of protein and about 9 grams of fat.
---
3

The Super Green

When it comes to carotenoids, leafy greens are definitely going to get the job done, and kale has about 10 times the minimal amount of carotenoids needed by everyone each day. By the way, there is absolutely no need to worry about taking in too much vitamin A or carotenoids when you're using whole foods. The only concern with that would be popping too many supplements.

So here is the recipe for the Super Green:

1¼ cup frozen cubed mango
1¼ cup chopped kale leaves (remove tough ribs and stems)
2 celery sticks (chopped)
1 cup chilled orange juice
¼ cup parsley (chopped)
¼ cup fresh mint (chopped)
---
4

Ginger Cantaloupe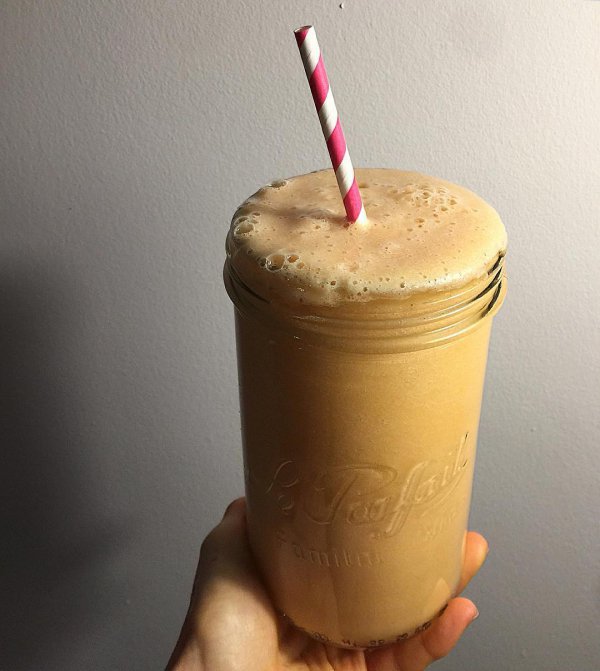 This is an incredibly tasty smoothie that contains 1.5 mg per serving, and it also has a solid amount of alpha-carotene because of the amount of cantaloupe. The following recipe is for four servings, so it will contain around 6 mg of beta-carotene, and it will also be great for bringing a smoothie to-go with you throughout your day!
20 ice cubes
6 oz of low-fat plain yogurt
2 cup cubed cantaloupe (½ melon)
3 tbsp sugar
½ tsp fresh ginger (grated)
There are about 91 calories, 3 grams of protein and 6 grams of fiber in this smoothie, so it's jam-packed with nutrients!
---
5

High C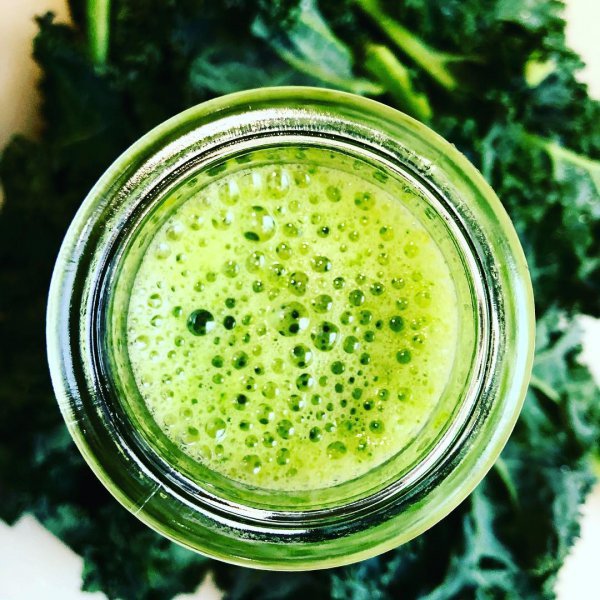 By combining kale and orange juice as a great duo, you'll be able to see incredible results in terms of a healthy glow to your skin while using this incredibly awesome smoothie that has 6 mg of beta-carotene in each serving. It's also a good option for anyone who is trying to boost his or her immune system, too.
1 cup chopped kale
2 large kiwis, peeled and chopped
½ cup of cilantro sprigs
1 celery rib, chopped
½ cup of tangerine or orange juice
¼ cup ice cubes
Nutrition is pretty huge with this smoothie, although it only obtains about 92 calories and 2.6 grams of protein. It's great for anyone who is looking to lose a little weight, keep your breakfast light and get some great skin results.
---
6

Carrot Cake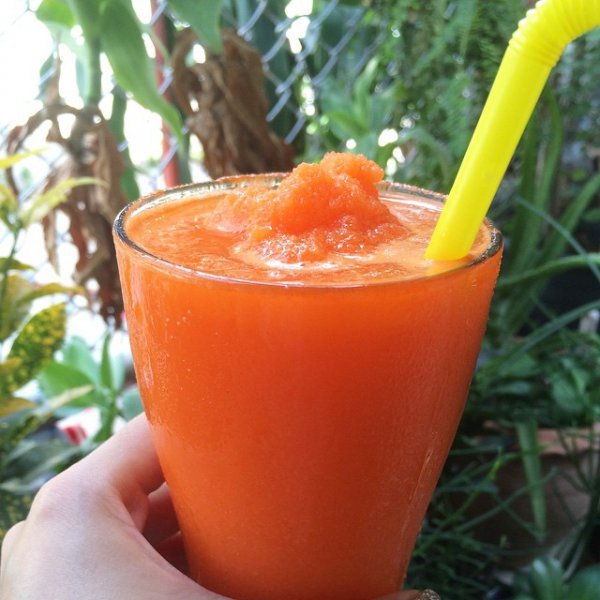 Of course, this one tastes really amazing, just like cake! The carrot juice that is used in this smoothie contains an incredible 11 mg of beta-carotene and a whopping 5 mg of alpha-carotene, so as you can probably imagine this is one of the best drinks for your skin. Here's the recipe:
½ cup of unsweetened orange juice
1 scoop vanilla whey protein powder
1 Tbsp soft cream cheese
2 Tbsp toasted wheat germ
¼ tsp ground cinnamon
2 grams glucomannan
Ice cubes
The nutritional value of this smoothie really is pretty intense with 300 calories, 26 grams of protein and 5 grams of fiber in each serving!
---
Popular
Related
Recent