Why not make the time spent in the kitchen more fun by spicing it up with unique kitchen gadgets? I think it's time to replace those old boring utensils and appliances with something that will brighten up your day and improve your overall cooking experience. Here are some of the coolest kitchen tools that you will not be able to resist!
1

Stainless Steel Avocado Slicer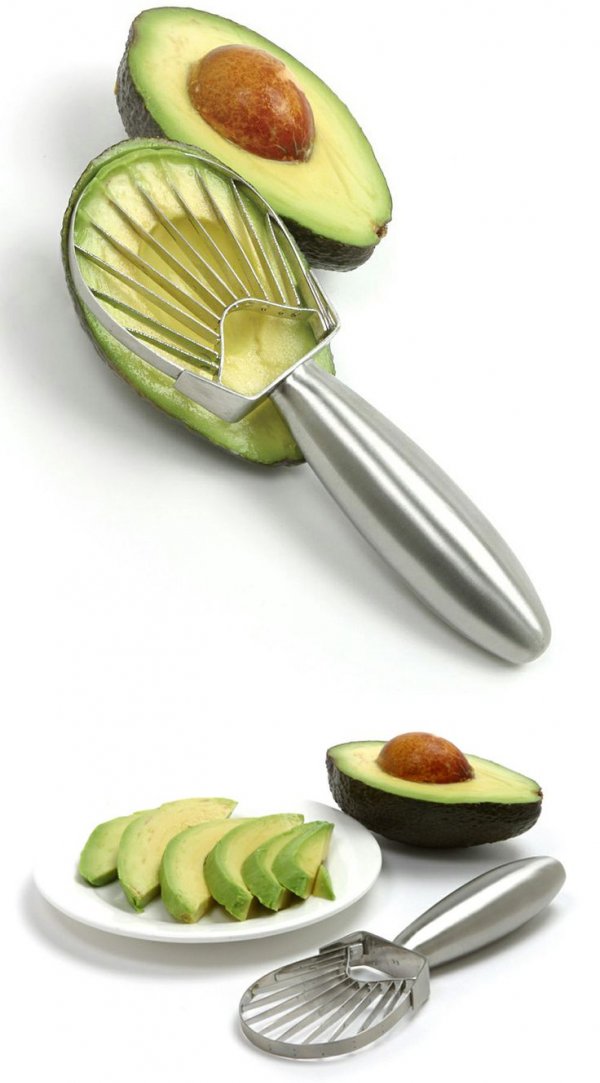 Cutting up avocados can get messy and slimy but with this stainless steel slicer, you'll be able to serve avocados in seconds. Just with one swoop, you'll get 11 perfectly sliced pieces to add onto your sandwich or mix into a dish. Now tell me you don't want this baby in your kitchen?
2

Cat Engraved Rolling Pin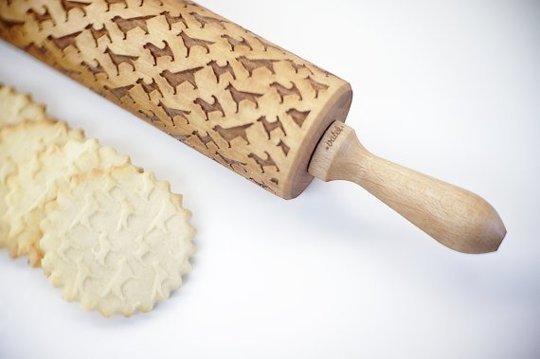 Instead of baking plain cookies or spending hours on achieving perfect aesthetics, you can simply jazz up your baked goods with no extra step. Seriously, all you have to do is roll your dough with a special cat (or dog!) engraved rolling pin and voila, hours of work condensed into seconds!
3

Magic Wand Salt and Pepper Shakers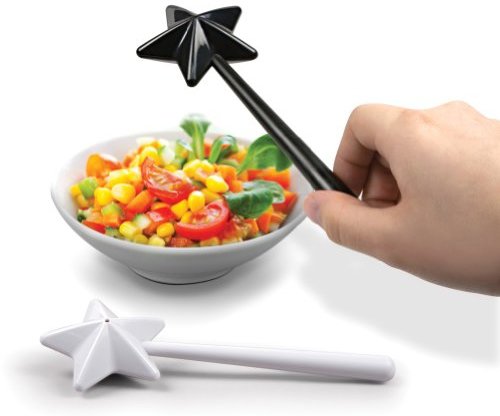 Throw away those boring salt and pepper shakers for a pair of quirky wands. There is no doubt your kids and guests will enjoy the new addition to your kitchen. You'll feel like a fairy doing your magic as you cook up your favorite recipes.
4

Yolkfish Egg Separator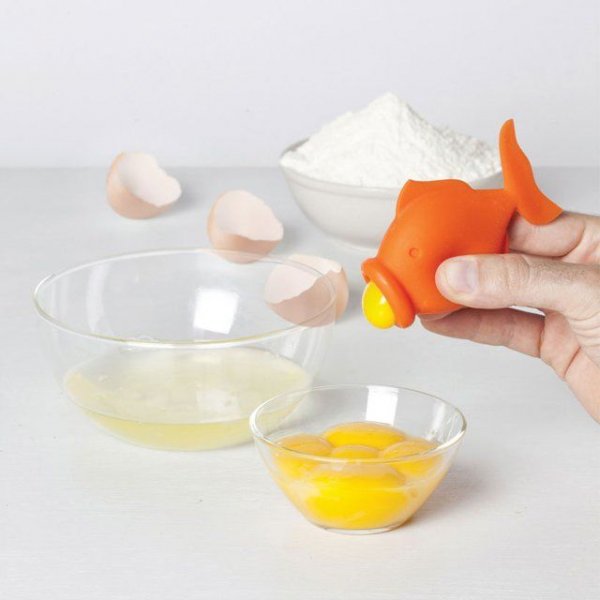 With the help of this rare species of fish that separates eggs, cooking will become easier than ever before. The fish is very simple to use. Just gently bring the lips of fish to the yolk and squeeze until it is ready to be lifted and separated! This innovative kitchen aid is cute, affordable and practical.
5

Herb Scissors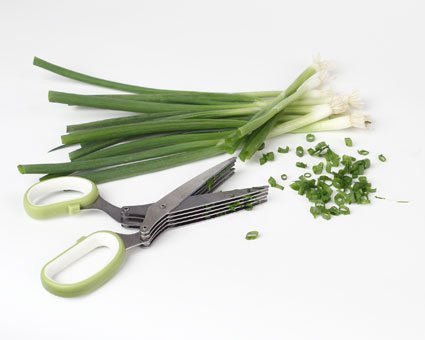 Mincing up herbs can take up quite some time and gadgets like this allow you to get the job done without breaking a sweat. These herb scissors in particular come with a comfortable silicone and plastic handle for easy grip and five sharp 3" blades!
6

Deep Tea Diver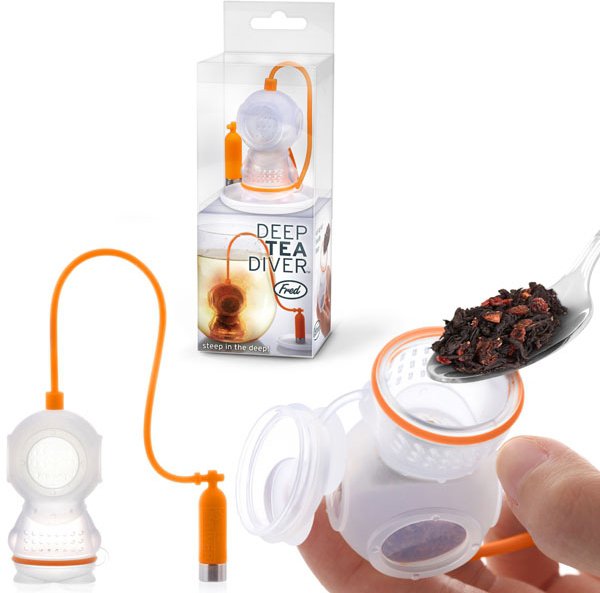 If you are an avid tea drinker year round, this deep tea diver is an essential. It is a BPA-free silicone infuser that comes with a convenient stainless steel 'air tank' that serves as a counterweight for easy withdrawal. The silicone rubber is tasteless so it won't affect the flavor of your tea and it is easy to clean. So what are you waiting for? Start drinking your tea in style!
7

Clear Glass Toaster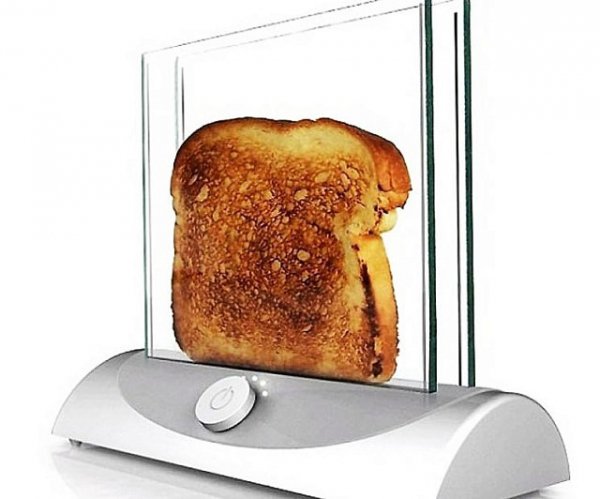 Out with the old and in with the new! Forget the old stainless steel toasters that burn your bread, and instead check out this new inventive appliance. The clear glass toaster will not only look nicer in most kitchens but also allow you to see exactly when your toast is ready.
Bless today's ingenious minds for such amazing kitchen tool ideas and making our lives easier when it comes to cooking. Which of these appliances impressed you the most?