I'm such a fan of stevia, but I also very picky about what brands of stevia I buy, consume and promote to others. To clear the air on this popular health food ingredient, which is a wonderful replacement to sugar, there are a few things you should know about stevia first.
Stevia comes from an herb, which is rich in nutrients that actually lower your blood sugar, and rich in chlorophyll. Raw stevia leaf powder is actually a bright green color, much like a plant would be. Yet, when it is refined, it is either dispersed into a liquid form, or refined further to become a white powder that we are familiar with. It looks like sugar, but contains no sugar.
Yet, many brands actually add many types of fillers and nasty ingredients to stevia powder and liquid, such as alcohol, dextrose (a form of sugar), maltodextrin (a high glycemic filler used to prevent clumping), or inulin (a hard to digest fiber that acts as a filler). Not only are these ingredients simply used to lower the cost and bulk up the product, but they also require you to use more to get a good taste. They taste pretty bitter in my opinion, too.
When buying stevia, read the ingredient label. It will always tell you exactly what is in the product. Avoid liquids with alcohols and buy alcohol-free versions instead. For powder forms, it should say only stevia in the ingredient list and nothing else. The stevia brands below are some of my favorites that not only taste great but are also the best for you.
---
1

NuNaturals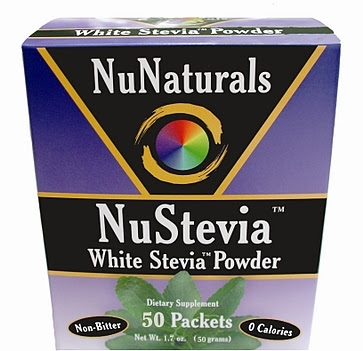 NuNaturals is one of the most popular stevia products out there. It is by far one of the best tasting and most trust-worthy brands. Some products by NuNaturals do contain alcohol in liquid form, or contain maltodextrin or other fillers in their powders, yet many don't. I love their pure white stevia powdered extract, which contains only stevia, and their alcohol-free liquid stevia. These products last longer than any other brand I have ever had because they are so intense in flavor that you can use less, which saves you so much money. They also work anywhere you need a sweet taste with absolutely no calories, MSG, yeast, wheat, gluten or sugar whatsoever.
Ernie
I haven't found a NUNatural that doesn't have at l...
2

Enzo Organic Stevia Powder All Natural Sweetener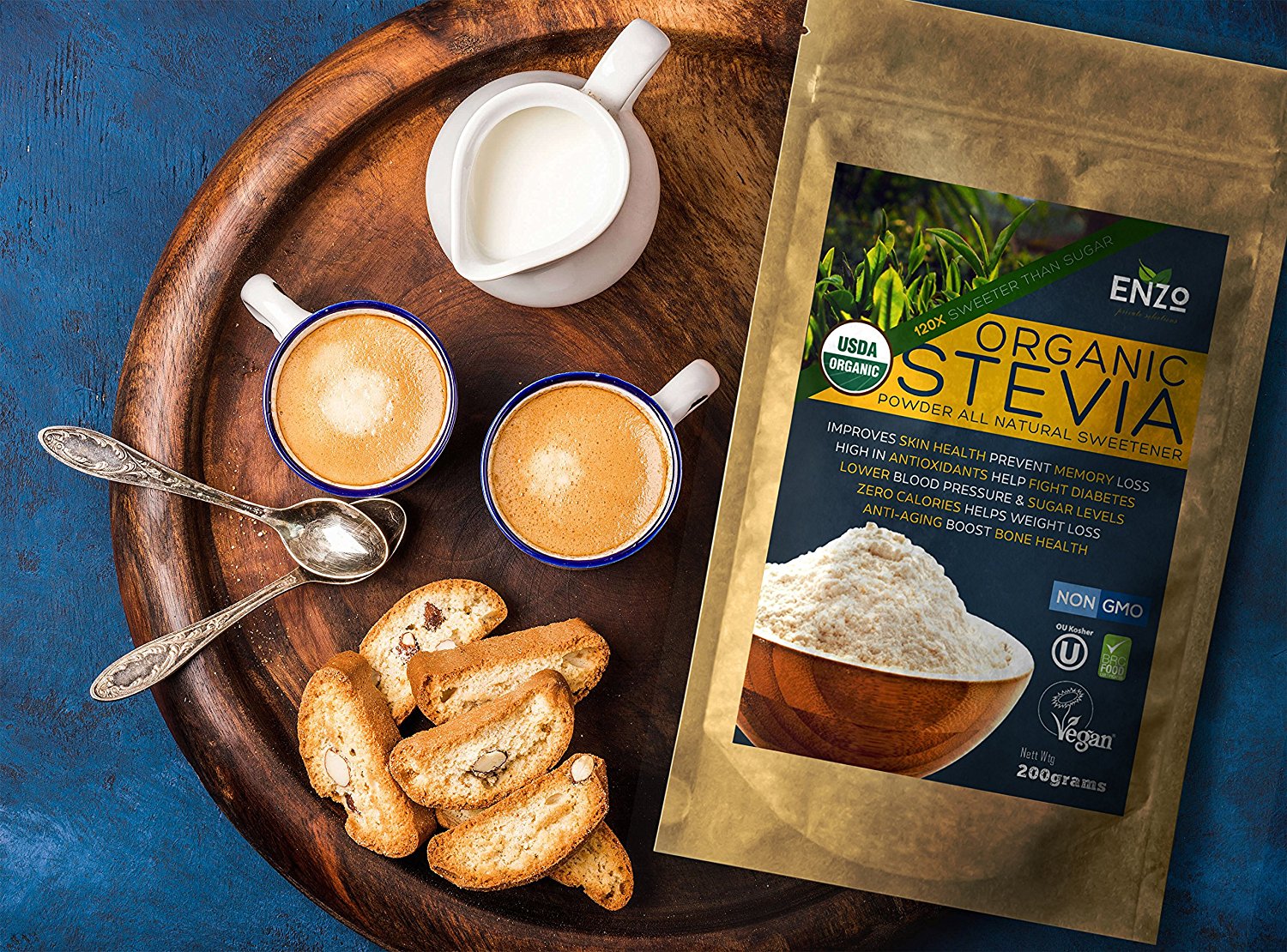 Enzo Organic Stevia Powder is an all natural sweetener that can completely replace sugar in your diet.
Not only is it a healthy alternative to sugar, it's an organic substitute that is made from 100% stevia.
This particular brand is known for using products of highest quality.
In their extraction process they use food grade alcohol and water to extract only the sweetest part of stevia.
On their Amazon page you will see thousands of raving reviews in which customers swear by this particular stevia powder brand.
jackie
where is it available...
---
3

Now Foods Organic Better Stevia Powder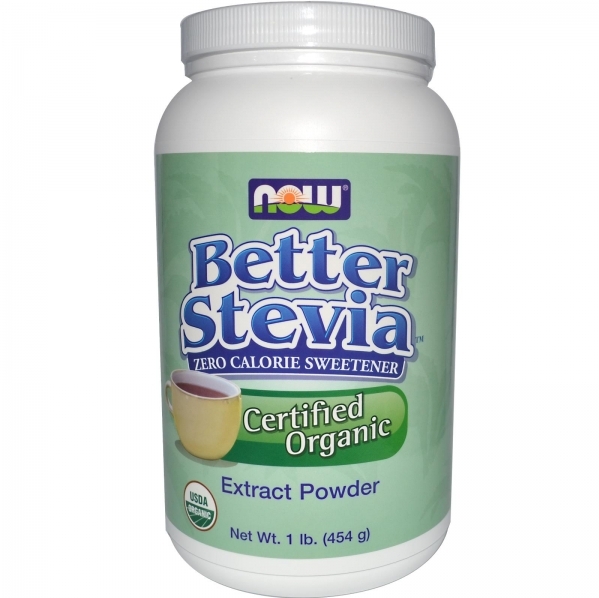 This brand is my second favorite powdered stevia brand of choice for a few reasons. It is completely organic, unlike any other brand of processed stevia. Though the Now Foods brand does produce stevia products that contain fillers or alcohol, one product in their organic line does not, which is the powdered organic pure stevia extract. It is free of all common allergies, MSG and yeast, with absolutely nothing funny in the ingredients label.
---
4

Wisdom Naturals Sweetleaf Stevia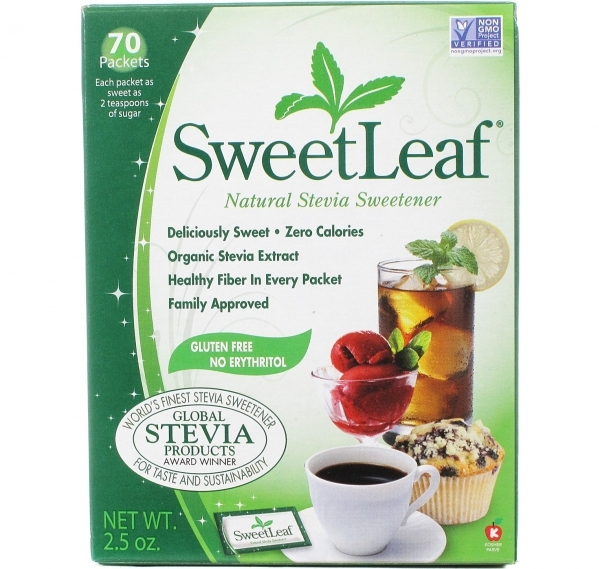 Wisdom Naturals Sweetleaf stevia is one of the most popular brands of stevia to date. Their liquid stevias became extremely popular back in 2009 and 2010 and are still one of the best tasting in my opinion. Sweetleaf stevia can be purchased in powder or liquid form, but do be aware that the powder form does contain inulin, which can be upsetting to some people with IBS symptoms. I prefer all their liquid stevias which are free of all allergens and contain no alcohol whatsoever. They also taste amazing and come in wonderful varieties of flavors.
---
5

California Extracts Alcohol Free Stevia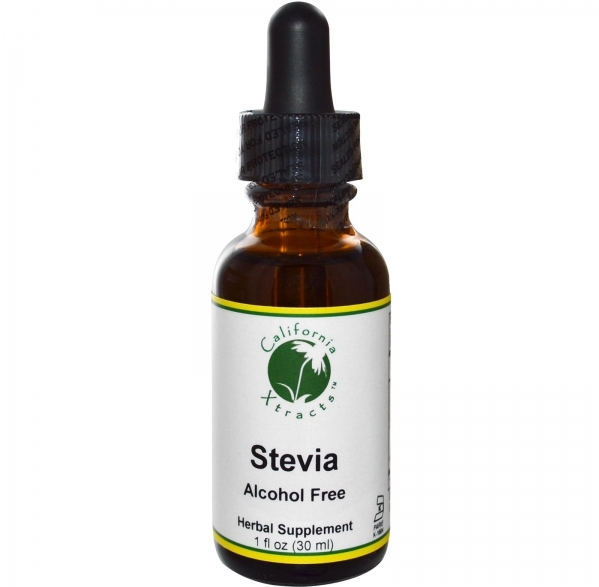 Another brand of liquid stevia, which is fairly new to me, is California Extracts brand. This brand contains a high dose of stevia and is allergen-free. It is also pretty potent, which means you can use less and is comparable in price to all other brands. I've only seen this brand online so far, but some stores may carry it as well.
---
6

Stevita Liquid Stevia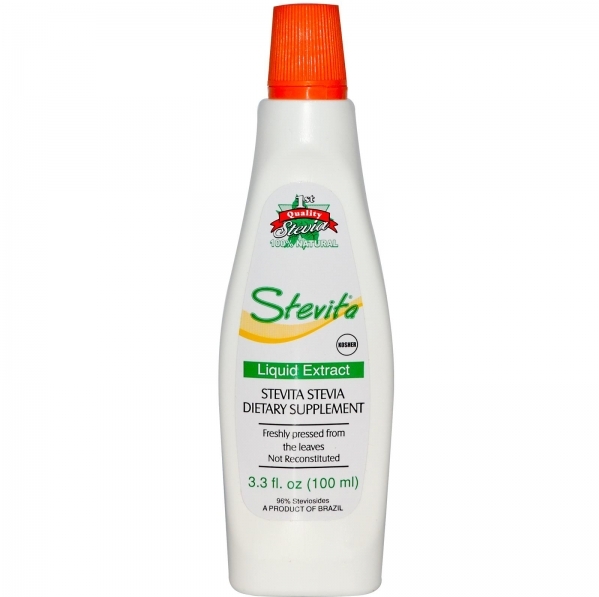 This is one of the best stevia products that has been on the market for awhile. Stevita brand does contain some powder forms that contain the filler erithrytol, which is a natural sugar alcohol most people tolerate fine. Yet, their liquid product doesn't contain any odd ingredients and is one of the best tasting liquids I've ever had. It is also pretty common to find this brand at the supermarket and it's very affordable too.
---
7

Planetary Herbs Liquid Stevia

One other brand I truly love for high quality stevia is Planetary Herbs. The brand produces this amazing liquid stevia, which is free of alcohol and all common allergens, MSG, yeast, etc. It also tastes wonderful and is reasonable in price compared to other brands on the market.
---
8

Frontier Naturals Green Leaf Stevia Powder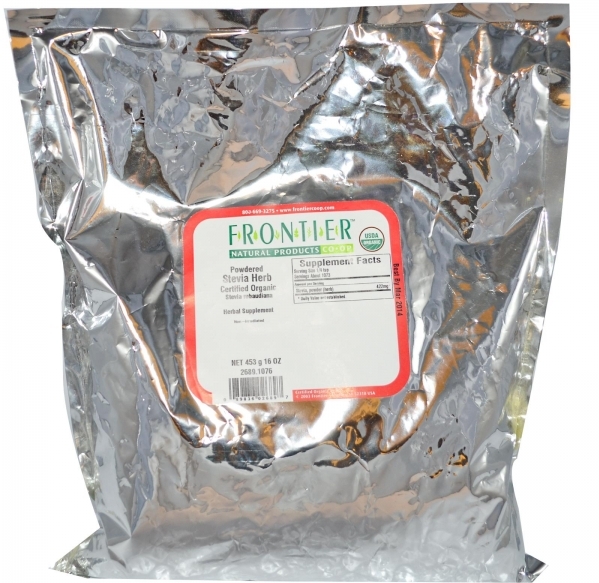 This powder is my go to stevia to use in smoothies. Since it is the purest form of stevia you can buy outside the plant itself, it isn't processed like normal stevia products, nor does it taste like other stevia products. It is intensely sweet, but does contain a slightly herb-like taste. I actually prefer this powder in my smoothies since it is as unrefined as possible and a beautiful green color, much like matcha tea or spirulina. It is pretty intense and 1 tsp. is usually the perfect amount to use. Not only is it from a trusted source, but it is also much lower in price per serving than other brands. If you want the purest stevia possible, this is it!
Do you use stevia at all? Some people are a fan and others aren't. I'd love to hear what your favorite brands are!
---
Comments
Popular
Related
Recent