Are you looking for new ways to enjoy your coffee? Are you tired of the same old cream and sugar routine? Well, I don't blame you! As much as I love coffee, it can get a little boring day after day. Lucky for us, there are some simple and easy ways we can spice up our java. Take a look at some of these easy new ways to enjoy your coffee so you get back to loving your cuppa joe.
---
1

Blended Thai Iced Coffee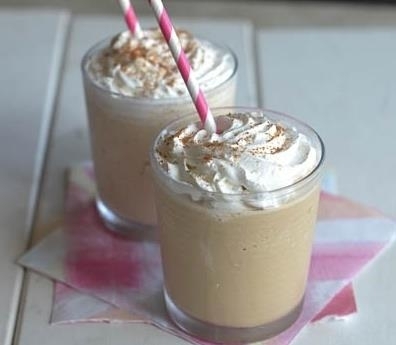 One of the best new ways to enjoy your coffee is to turn it into an icy treat! Summer might be nearing the end of its season, but you can still enjoy a cold coffee anytime! The author of this recipe likes to add rum to this drink for a delicious drinkable dessert! Enjoy this as an afternoon pick-me-up or serve it with a shot of alcohol to entertain friends.
**
****Ingredients:**
1 tray coffee (12 cubes) about 2 cups of water
1 tray coconut milk(12 cubes) about 2 cups of water
1 cup condensed milk
1 tablespoon vanilla flavor
whipped cream (optional)
2-3 Tablespoon coconut sugar(optional)
Directions:
Pour about 2 cups of cold coffee in ice cube tray ; place in the freezer to set , this may take about 3 to 4 hours depending on your freezer. Do the same with 2 cups of coconut milk in an ice cube tray.
Remove ice trays from the freezer when it is completely set. Leave outside for about 10 to 15 minutes, depending on the temperature.
Place the ice cubes in a blender, add condensed milk and vanilla, blend until creamy and smooth. It is ok if not all the cubes blend. You might have to do this in two batches.
Pour into glasses, top with whipped cream and sugar. Serve immediately.
---
2

Maple Chocolate Coffee Float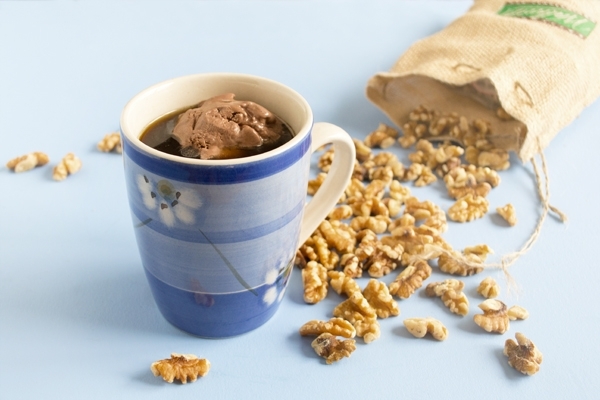 This is another unique coffee recipe that combines walnut-flavored coffee, maple syrup and ice cream for the perfect mix of hot and cold! Serve this for family or savor the delicious combination of maple syrup and walnuts after a long day at work. This is sure to be a hit with coffee lovers who desire a little something extra with their hot drinks!
Ingredients:
2 tbsp maple syrup
1 and ¼ cups of very hot walnut flavored coffee
1 small scoop of ice cream (vanilla or chocolate)
**
****Directions:**
Warm up a 10 oz coffee mug by filling it with boiling or hot tap water. Tip out the water. Measure in the maple syrup. Top with the coffee and stir for a moment. Gently drop in the scoop of ice cream. Don't stir. Just sip (and maybe munch on some walnuts) while the ice cream slowly melts into the coffee.
3

Homemade Dulce De Leche Creamer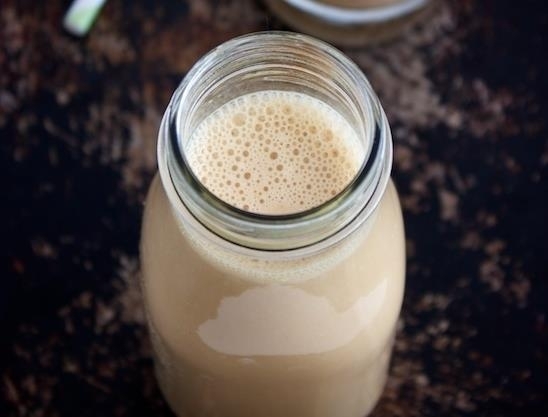 One of the easiest ways to drink coffee and jazz it up is to add some creamer. The problem with many creamers I find is that they have trans fats in them or they're just sooooo boring. So, when I saw this recipe for dulce de leche creamer, I knew I had to give it a try! This creamer is super easy to make, but will taste like coffee house quality!
Ingredients:
2 cups half and half cream (milk, or milk substitute)
1/2 cup dulce de leche
Directions:
Place cream and dulce de leche in a small saucepan set over medium heat. Whisk until mixture is steaming and smooth. Allow to cool before storing, covered, in the fridge.
To serve, stir desired amount into hot or iced coffee.
Makes: 2.5 cups
---
4

Nutella Latte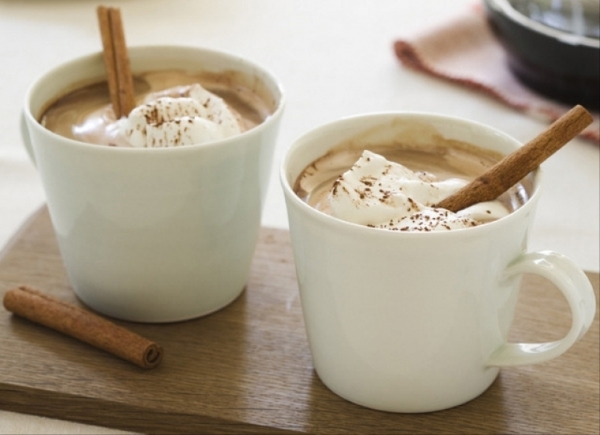 I think most of us love Nutella and can't get enough of it. Now there's a way to get your Nutella fix along with your coffee fix! This coffee recipe calls for milk, instant coffee, Nutella and cinnamon powder and you're on your way to a sweet and satisfying hot drink!
Ingredients:
2 cups milk
1/2 tablespoon Instant coffee (I use Moccona)
2 tablespoons or to your taste Nutella
Cinnamon powder
Directions:
Heat the milk and coffee, in over medium heat, Melt Nutella in it. Stir until Nutella has dissolved, Bring to a boil and serve with dash of cinnamon, nutmeg or whipped cream.
Note: to make foam, use an electric hand mixer.
---
5

Gingerbread Spice Syrup for Gingerbread Spice Lattes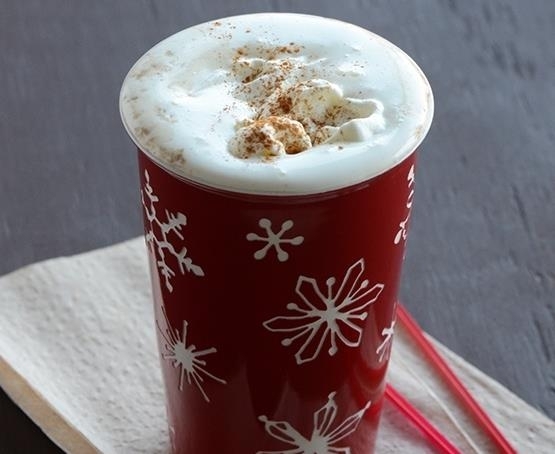 Another tasty way to spice up plain coffee is to make a syrup. With this syrup you can make your own gingerbread lattes at home or just add the syrup to a cup of coffee for a kick! No need to leave the comfort of your home when you can make a delicious gingerbread spice coffee in your kitchen and in your jammies!
**
****Ingredients:**
1 1/2 cups water
1 1/4 cups sugar
1 tablespoons ground ginger
1 1/2 teaspoons ground cinnamon
1/2 teaspoon ground nutmeg
1/4 teaspoon ground cloves
1/4 teaspoon sea salt
2 teaspoons pure vanilla extract
Directions:
Combine all ingredients except the vanilla in a medium saucepan.
Bring to a boil over medium heat, then turn heat down slightly and simmer until slightly thickened (to about the consistency of maple syrup), about 10 to 15 minutes.
Swirl the saucepan as necessary to help the sugar dissolve, but don't stir.
Once thickened, turn off heat and add the vanilla.
Cool, and then pour into a lidded glass jar for storage.
For a gingerbread latte after you make the syrup:
2 cups water
1 ½ cups granulated sugar
2 ½ teaspoons ground ginger
½ teaspoon ground cinnamon
½ teaspoon vanilla extract
Combine all ingredients into a medium pot. Bring mixture to a boil then reduce heat and allow syrup to simmer. Leave uncovered for 15 minutes and then remove from heat.
Then you need
½ cup fresh espresso
1 cup steamed milk
Prepare a double shot of espresso and steam 1 cup of milk. Pour ½ cup of espresso into mug, add ¼ cup of gingerbread syrup followed by the milk. Stir and serve hot.
---
6

Hot Blueberry Mocha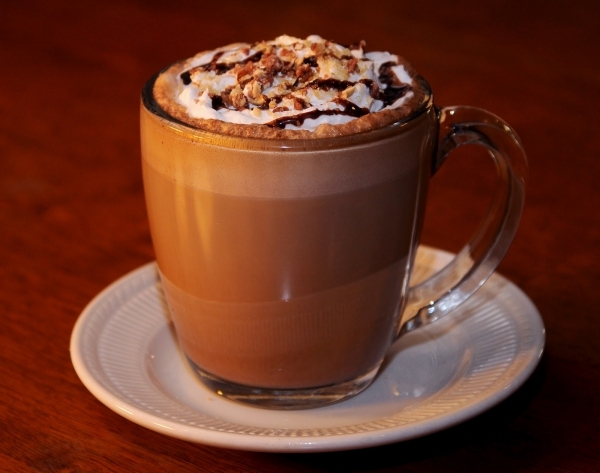 One of the most surprising and best ways to enjoy coffee is to combine it with blueberries! I never thought the two would go good together, but blueberry coffee is one of my favorites now! This coffee recipe takes a little more time and effort to make than some of the other recipes, but once you make the blueberry and chocolate syrup, it's a breeze!
Homemade blueberry syrup:
1 cup fresh or frozen blueberries
1 cup sugar
fresh squeezed lemon juice
Directions:
Place the blueberries in a blender and puree until smooth. You may need to add a tablespoon of water to the blender if using fresh blueberries.
Place the pureed blueberries and the sugar in a saucepan. Bring to a boil, and cook for 2 minutes.
Remove from heat and squeeze in the juice of half a lemon. Now pour through a fine mesh strainer to remove the pulp and seeds.
Pour syrup into a container and store covered in the refrigerator until ready to use.
Homemade Chocolate Syrup:
3/4 cup water
3/4 cup sugar
1/3 cup cocoa powder
pinch of salt
1 tsp vanilla extract
Directions:
Place the water, sugar, cocoa powder, and salt in a saucepan. Bring to a boil and allow to cook until thickened, about 4-5 minutes.
Remove from heat and stir in the vanilla extract. Pour into a container, allow to cool, and store covered in the refrigerator until ready to use.
Hot Blueberry Mocha Ingredients:
1-2 tbsp homemade chocolate syrup (recipe above)
1-2 tbsp homemade blueberry syrup (recipe above)
2 cups hot brewed coffee
whipped cream
Directions:
Brew 2 cups of coffee.
Pour 1-2 tbsp of blueberry syrup in the bottom of a mug. Add 1-2 tbsp of chocolate syrup.
Pour 1 cup of hot coffee over the syrup and stir to combine.
---
7

Peppermint Mocha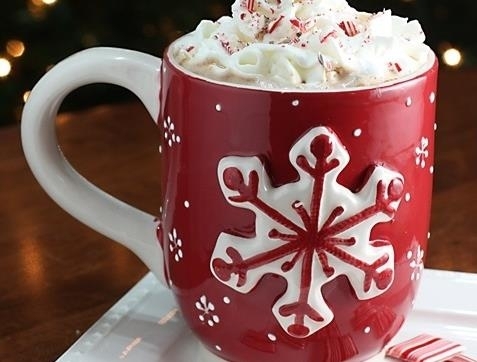 When the weather starts to get colder, there are certain drinks that we like to indulge in like a classic peppermint mocha. This coffee recipe is incredible easy and doesn't require any fancy equipment or ingredients (except for some peppermints which might be hard to find in the summer) but tastes just as good as Starbucks' rendition, if not better, since you made it yourself!
Ingredients:
Brewed Coffee
2 Tablespoons of unsweetened cocoa powder
2 drops of Peppermint extract—NOT OIL
Optional creamer
Optional whipped cream
Optional crushed peppermint bits
Directions:
Brew coffee however you like it.
In your empty mug, add whatever sugar/sub you like. Add 2 Tablespoons of unsweetened cocoa powder.
Pour in coffee. Stir to combine. Stir for a while. Those little cocoa powder balls are not good when you slurp one down. Add creamer if you like, then add peppermint extract.
Add whipped cream and top with a few crushed peppermint bits. Congratulate yourself on being the master of holiday drinks.
---
8

Café Con Leche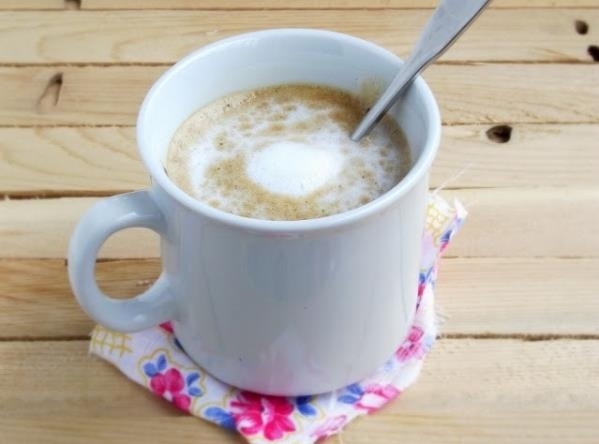 If you've never tried traditional café con leche, you're in for a treat! The author of the recipe enjoys hers the traditional Caribbean way with only three ingredients and a special method for brewing the coffee. If you're raring to try a new way to enjoy a classic, simple coffee recipe, this is right up your alley!
Ingredients:
1 ½ cups water
½ cup of coffee grounds
Warm milk
Sugar
Directions:
In a small saucepan, boil 1 ½ cups of water with ½ cup of coffee grounds for 2 minutes and set aside for 5 minutes.
Strain the mixture through mesh and twist it until all the coffee comes out. Add warm milk and sugar to taste and you're done!
---
9

Brown Sugar Caramel Latte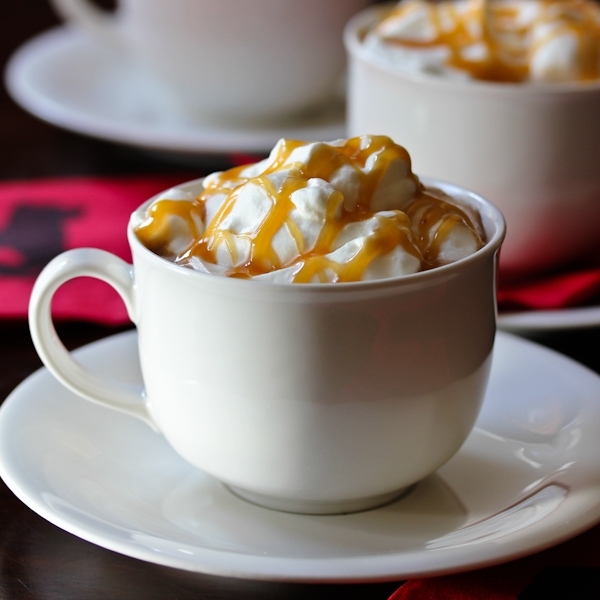 The name of this coffee alone is enough to get my taste buds excited! In my opinion, caramel makes everything better, so I'm really eager to try this coffee recipe out! This latte is a lot easier to make than regular lattes since you're just using plain coffee and half and half so this is an easy drink to make at home whenever you're craving some caramel!
Ingredients:
1 tablespoon brown sugar
1 tablespoon caramel ice cream topping
¼ cup of half and half
¾ cup of hot brewed coffee
Directions:
Stir brown sugar into half-and-half until dissolved. Whip with a milk frother or small whisk.
Pour coffee into a mug, and stir in caramel sauce until dissolved. Pour frothed half-and-half into coffee, and serve.
Ready to try out some hot, exciting and delicious new takes on coffee? I hope these nine recipes inspire you to try something new with your coffee and make your coffee break something to look forward to. Some of these recipes call for espresso and if you don't have an espresso machine, you can always substitute strong coffee in its place.
Sources: africanbites.com, cookthestory.com, kitchensimplicity.com, mycookingdiarys.blogspot.com, anediblemosaic.com, sprinklewithflour.com, katrina-runs.com, allrecipes.com, shopcookmake.blogspot.com
---
Comments
Popular
Related
Recent