I love to read my writer colleagues' posts about herbal teas and I know you guys do too, so when I came across some recipes for cocktails made with herbal teas. I knew I shouldn't resist sharing them with you. The holiday season is fast approaching and your thoughts might be turning to festive food and drink, and I know cocktails aren't exactly healthy, but I think there's a psychological advantage knowing you're drinking cocktails made with herbal teas and at least you're getting some good nutrients along with your alcohol right? Check out these goodies!
---
1

Green Iced Tea Margarita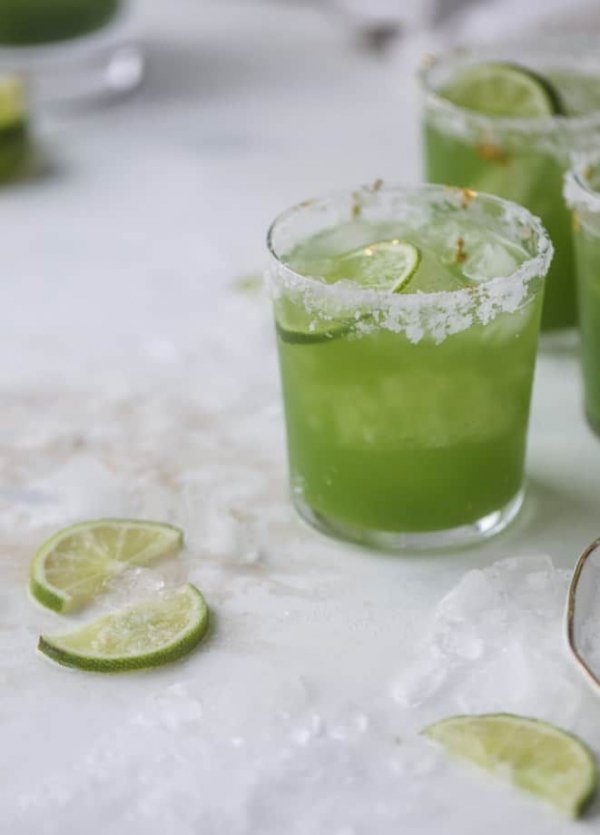 All you need for green iced tea margarita is one ginger lemon tea bag (which is a green tea base), 3oz of freshly squeezed cucumber juice and a measure of tequila. Drop the tea bag into the tequila and let it infuse for at least 30 minutes. Remove the bag and remember to squeeze – don't leave any of that yummy tequila behind. Add the cucumber juice and serve over ice. If you want you can add a squeeze of lime and a lime wedge, and also, for a party serving, color some sugar green and roll the rim of the glass in it to get a great margarita look. I don't need to tell you how good for you green tea is so this has to be among the top cocktails made with herbal teas. And the addition of cucumber and ginger makes it even more beneficial despite the alcohol.
---
2

Carrot Bloody Mary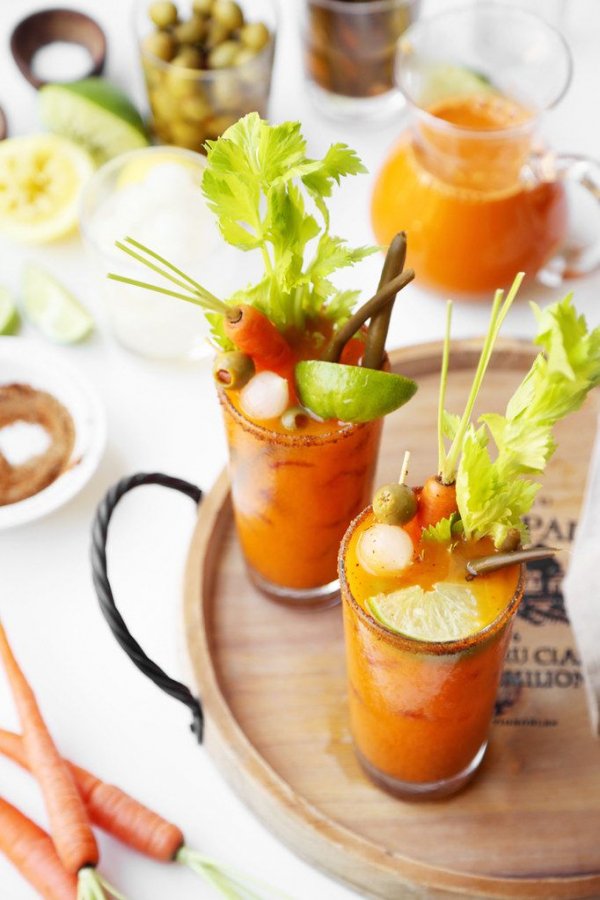 Thanks go to Elsie Larson of abeautifulmess.com for this one. Tomato juice is seriously healthy and even better when you pack it in with some lovely carrots. You do need to buy a specific make of tea for this one, but it's sure to be so yummy that you'll soon get through the box. So first, get online and find yourself some Numi Carrot Curry Savory Tea. Then to an airtight container add 2oz of tequila and one teabag. Seal and leave to infuse in a cool dark place for 2-3 days. Next, line up your ingredients which are, fresh carrot juice, Bloody Mary mix (or make your own), Worcestershire Sauce, Tabasco Sauce and a fresh lime. Tip the tequila tea into a glass with a pile of ice. Fill glass with equal parts carrot juice and Bloody Mary mix. Add Worcestershire and Tabasco sauces to taste and even a little celery salt or black pepper if you like. Squeeze half a lime into the mix and stir. Chop the other lime half into 2 wedges and decorate the glass with one. Add a celery stick and you're good to go.
---
3

Cherry Bitch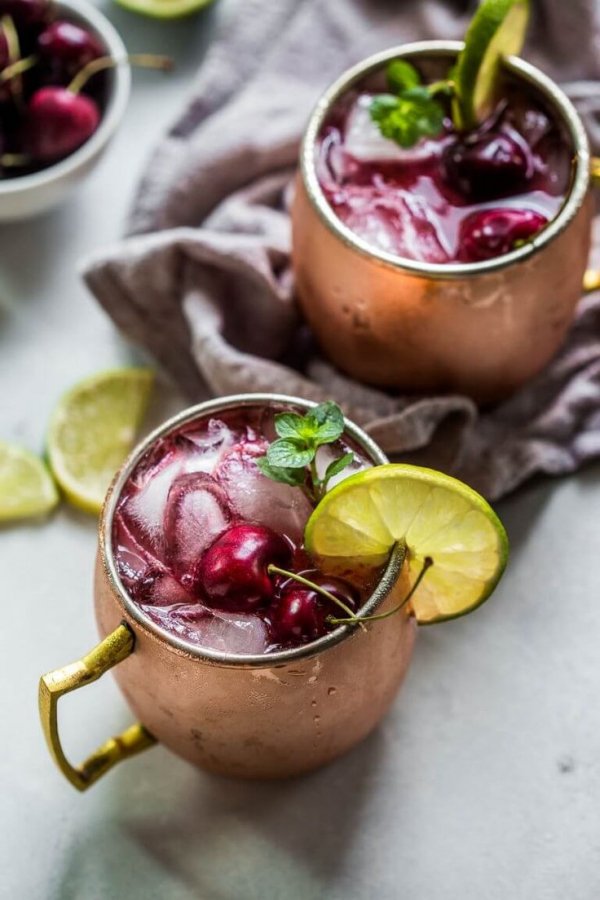 Great name! And one of the great herbal tea cocktails. The recipe comes from Bulldog Gin but you can use your own fave brand of Mother's Ruin! This recipe makes 2 cocktails but I defy you to hand one over. Here's the ingredient list: 6 oz gin, 1 blackcurrant tea bag, 5 fresh dark red cherries, ¾ oz fresh lime juice, 4oz apple juice, 1 oz of sugar syrup (or you can use stevia). To make, first roughly mash the cherries in a cocktail shaker. Pour the gin into a glass and pop in the blackcurrant tea bag. Leave to infuse for 4-5 minutes. Remove the bag and tip the mixture into the cocktail shaker. Add the lime juice, apple juice and sugar syrup and then fill the shaker with ice. Shake to mix really well, then strain into a glass filled with ice. A twist of orange peel and a cherry make a great garnish.
---
4

Hot Dutch Tea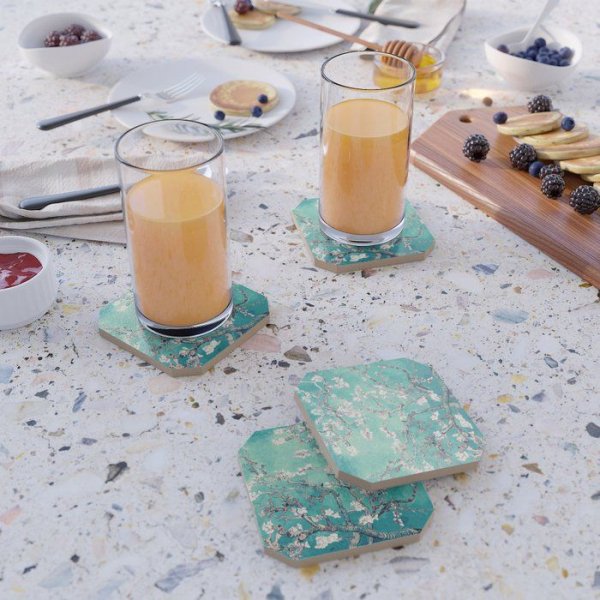 Are you looking for something warming that isn't mulled wine (I have never liked that!) or hot cocoa, to greet your guest as they come in from the cold? What better than chocolate – in alcohol and tea form? To make this warming delight concocted by James Labe you need some chocolate tea (organic cocoa tea is best), some chocolate vodka and heavy cream. Make some chocolate tea as usual – 4oz is a good measure. Let it steep for about 3 minutes and then take out the tea bag. Add in the vodka and stir. Pour into glass cups. Whip up the cream with some sugar and add a dollop to the drink. You can dust with cocoa, or add a sprinkle of cinnamon and add cinnamon stick as a stirrer.
---
5

Sour Cherry Cocktail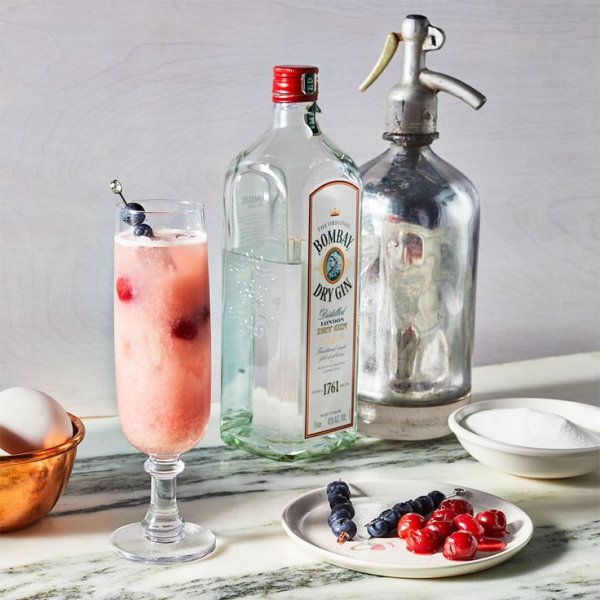 One of the nicest things about cocktails made from herbal tea is the colors, and this one is such a lovely shade of pink. Thanks to silkroad.com for this recipe. They suggest their own loose leaf sour cherry tea but you can use your own favorite. What you need is sour cherry tea, lemonade, cranberry juice and vodka. To start, make 2 cups of sour cherry tea and leave to steep for at least 3 minutes. Pour into a heatproof jug containing a load of ice. Add 4-8oz vodka (depending how strong you want it). Add 1 cup of lemonade and a splash of cranberry juice to get the shade of pink you want. Mix and then pour into 2 glasses. Garnish with a cherry or a swirl of lime or lemon peel.
---
6

Orange Ginger Sparkler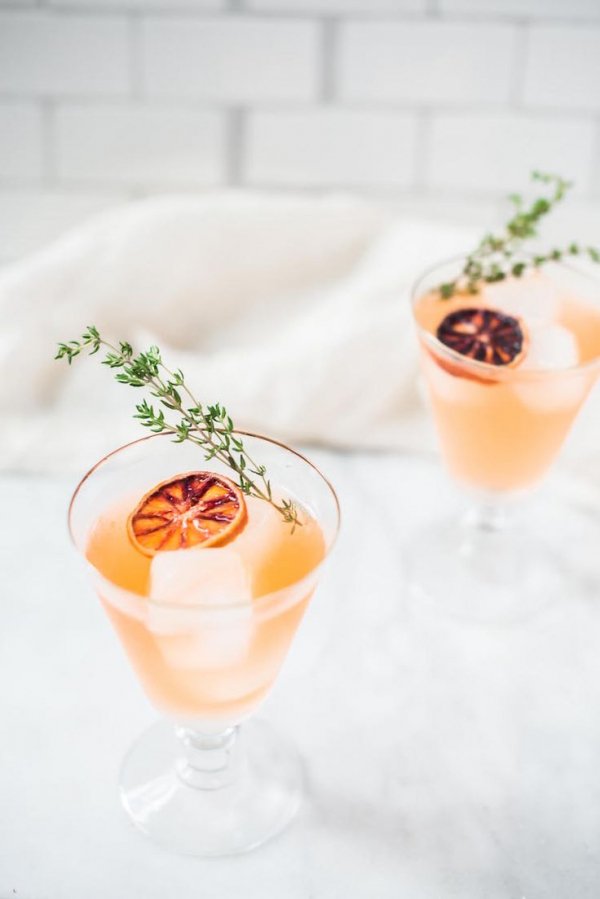 You're going to love the taste of this and even more so if you have a cold or flu. Thanks to the Republic of Tea for this one. Again, the recipes call for one of the company's own teas, but this one is such common flavors that you can experiment with individual teas to get the desired result if you don't want to buy the specific tea mentioned. Here's what you need: orange, ginger and mint tea, fresh orange juice, a sweetener (sugar or stevia), whiskey and ginger ale. And, here's how to make it: Boil water and pour 2 cups over 5 of the teabags in a heat resistant container/pitcher. Leave to infuse for 5 minutes. Remove the tea bags and add 3 tablespoons of orange juice and the sweetener. Test and adjust sweetness – play around with the orange juice/sweetener until you get the balance you want. Leave to cool. Add whiskey (to the desired strength) and 2 cups of ginger ale. Serve over ice and garnish with fresh mint leaves and an orange slice.
7

Jasmine Martini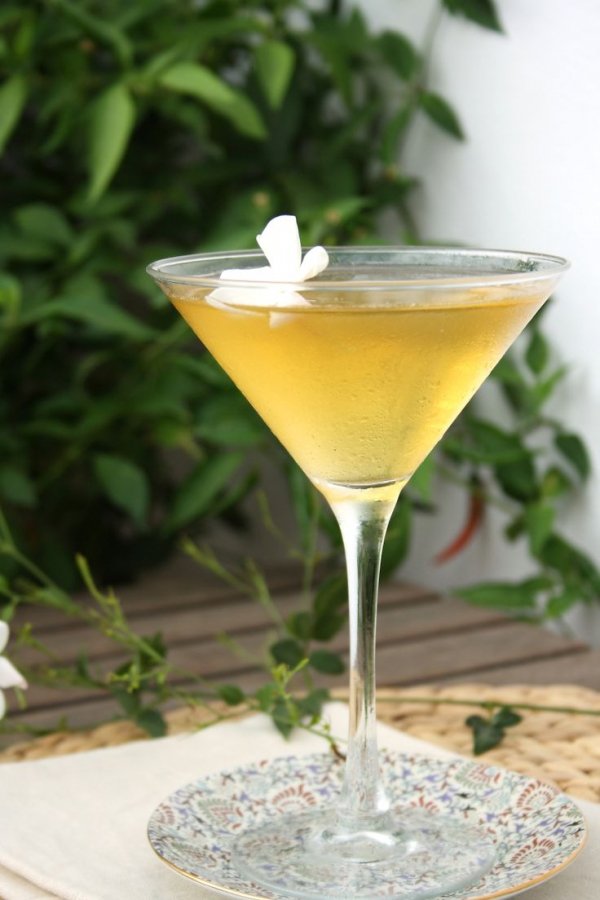 I'm pretty sure this wouldn't make its way to James Bond's glass but this is still one of the more delicate and classy herbal tea cocktails. If you love martinis you're so gonna love this. Loose leaf jasmine tea is best for this. You need 3g of tea for each 50ml (about 1.7 fluid ounces). Measure your tea and vodka, mix and allow to infuse for about 5 minutes. Add a very small measure of Noilly Prat or other vermouth (about 5ml per serving) to a glass and add the vodka/tea infusion. Garnish with a lemon twist and enjoy.
Which of these cocktails made with herbal tea are you going to be serving up this holiday? Do you have any ideas of your own? Please share!
---
Comments
Popular
Related
Recent