7 Creepy Snacks to Serve at Your Halloween Party ...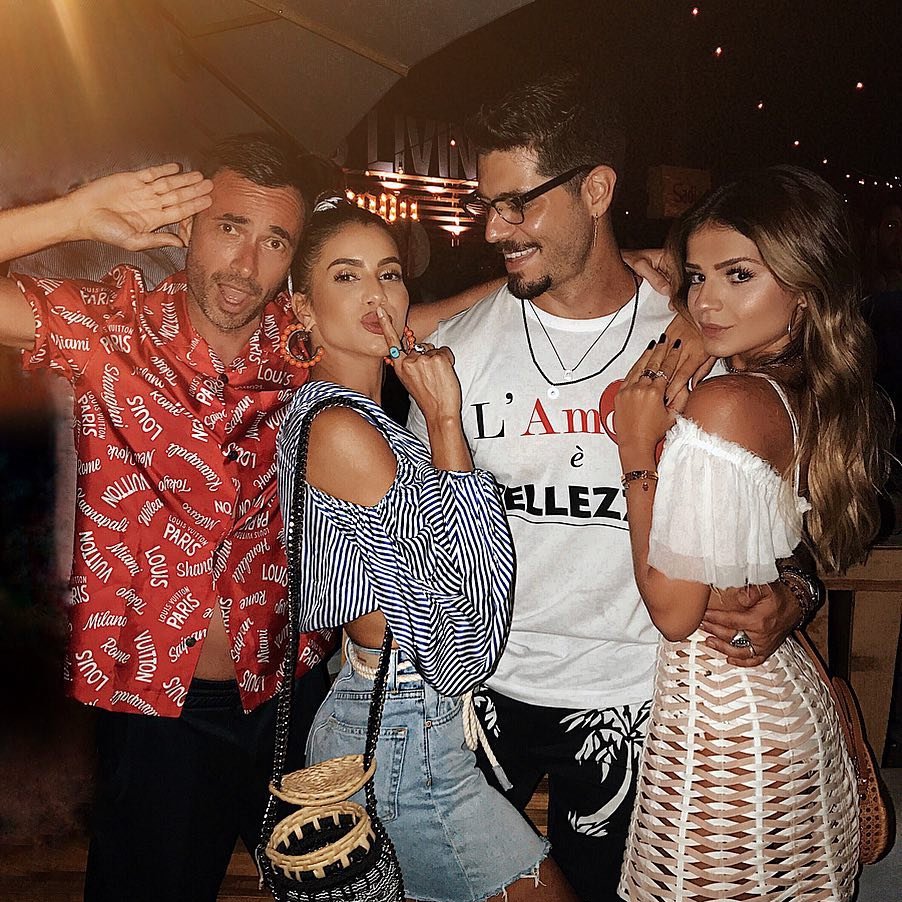 Serving creepy snacks at your Halloween party is the perfect way to take your gathering to the next level. Your guests will love these cute and creepy edible creations. No party is complete without something to eat and these creepy snacks are a great way to stick with your Halloween theme. I hope your guests love them as much as I do!
These French bread femurs are one of my favorite creepy snacks to serve. They are easy to make and taste delicious! You can serve up these delicious "bones" with your favorite dipping sauce or simply enjoy them alone.
Recipe from: myrecipes.com
Ingredients:
2 envs. active dry yeast
1/2 cup warm water, 110 to 115 degrees
2 cups hot water, 120 to 130 degrees
3 tablespoons sugar
1 tablespoon salt
1/3 cup oil
6 cups all-purpose flour, divided
1 egg white, beaten
Preparation:
In a cup, dissolve yeast in 1/2 cup warm water; set aside. In a large bowl, combine hot water, sugar, salt, oil and 3 cups flour; stir well. Stir in yeast mixture. Add remaining flour and stir well with a heavy spoon. Leave spoon in the dough; allow dough to rest 10 minutes. Stir; let dough rest another 10 minutes. Repeat this process 3 more times, making 5 times in all. Turn dough onto a lightly floured board. Knead just enough to coat dough with flour; divide dough into 5 equal balls. Roll out each ball into a 5-inch by 8-inch rectangle; roll up lengthwise, pinching together seams. Pinch and form ends to resemble the end of a bone. Place loaves seam-side down on 2 greased baking sheets, allowing room for both to rise. Cover; let rise in a warm place for 30 minutes, or until double in bulk. Brush with egg white. Bake at 400 degrees for about 30 minutes, or until crusty and golden. Remove to wire racks to cool.
2.

Frankenstein Finger Cookies
These Frankenstein Finger Cookies look so creepy, yet delicious. These cookies have a decaying almond fingernail, hairy coconut knuckle hair, and a oozing bloody stump. What more could you want from a Halloween treat!?
Recipe from: instructables.com
Ingredients:
1 1/4 Cup Sugar
1 Cup Butter
1 Egg
1 Egg yolk
1 tsp Coconut Extract (optional)
1 tsp Vanilla Extract
2 1/2 Cup All-Purpose Flour
1 tsp Baking Powder (not baking soda as pictured)
1/4 tsp Salt
1/2 Cup Chopped Nuts (I used Pecans)
Shredded Coconut
Whole Raw Almonds
Green Food Dye
Red Gel Frosting
Preparation:
Preheat oven to 350 degrees. Cream butter and sugar until light and fluffy. Add egg and egg yolk, vanilla and coconut extract. Mix well. Stir in nuts and green food dye. In a separate bowl, sift together the flour, baking powder, and salt. Add flour mixture to creamed mixture. Stir to blend well. If dough is too runny, add flour gradually until thickened. Also chilling the dough makes for easy shaping and less spreading in the oven.
Shape dough into 3-4 inch tapered rolls. Pinch a knuckle in the center of the roll. Place rolls onto a cookie sheet lined with parchment paper or sprayed with non-stick spray. Press an almond into the pointed end and add coconut to knuckles. Refrigerate extra dough wrapped in cling wrap between batches.
Bake for 10-15 minutes or until coconut is toasted and cookie is slightly golden. Cool on a rack. Dip flat end of cookie into red gel frosting and enjoy!
If you love deviled eggs as much as I do, you will love this creepy take on the classic snack. Your guests will be equally grossed out and intrigued by these eyeball eggs.
Recipe from: instructables.com
Ingredients
2 teaspoons black food coloring
12 eggs
1/4 cup mayonnaise
1 Tablespoon Grainy mustard
A couple dashes of hot sauce
Salt and Pepper
Sliced olives (I only used the end)
Ziploc bag
Gloves to protect hands from dye
Preparation
In a stock pot combine 8 cups of water with black food coloring. Place eggs in a single layer,
cover and bring to a boil. Remove from heat and let stand for 15 minutes.
Using a slotted spoon, place eggs on paper towels. Place colored water in fridge to cool. Use the end of a wooden spoon to tap each egg in several places to slightly crack the shell. The more places you crack, the more veins the egg will have.
Place the eggs back into the cooled water and let sit for 2 to 3 hours. The longer they sit the darker the veins
When done, peel eggs and cut length-wise. Using a teaspoon, scoop out the egg yolks and set egg whites aside. Mash yolks with remaining ingredients. Fill a Ziploc bag with egg yolk mixture and cut one of the corners off to fill each egg white. Garnish with a sliced olive.
These broken glass cupcakes look painfully good to eat. You can add fake blood and sugar glass to your favorite flavor of cupcake to get the desired effect. This recipe calls for store bought cupcake mix and frosting, but feel free to use your own favorite recipe!
Recipe from: allrecipes.com
Ingredients
1 (18.25 ounce) package white cake mix
1 cup water
1/3 cup vegetable oil
3 eggs
1 (16 ounce) can white frosting
Sugar Glass:
2 cups water
1 cup light corn syrup
3 1/2 cups white sugar
1/4 teaspoon cream of tartar
Edible Blood:
1/2 cup light corn syrup
1 tablespoon cornstarch
1/4 cup water, or more as needed
15 drops red food coloring
3 drops blue food coloring
Preparation
Preheat an oven to 350 degrees F (175 degrees C). Line 2, 12-cupcake tins with paper cupcake liners.
Blend cake mix, 1 cup water, vegetable oil, and eggs in a large bowl. Beat with a mixer on low speed for 2 minutes. Divide cake batter between lined cupcake tins.
Bake cupcakes in preheated oven until a toothpick inserted in the center comes out clean, 18 to 22 minutes. Cool completely. Frost cupcakes with white frosting.
Make the sugar glass. Mix 2 cups water, 1 cup corn syrup, white sugar, and cream of tartar in a large saucepan; bring to a boil. Use a candy thermometer and boil sugar syrup until temperature reaches 300 degrees (hard ball), stirring constantly. The mixture will thicken as water evaporates. When sugar reaches 300 degrees, quickly pour onto a metal baking pan. Cool until completely hardened. Break into "shards" using a meat mallet.
Make the edible blood. Mix together 1/2 cup corn syrup and cornstarch in a large bowl. Slowly stir in the 1/4 cup of water, adding more if necessary, until the corn syrup mixture has thickened to the consistency of blood. Stir in the red and blue food coloring.
Stab each frosted cupcake with a few shards of broken sugar glass. Drizzle on drops of "blood" to complete the effect.
I love these Monster Fingers because they are so simple to make! If you love a salty sweet combination, than these chocolate-dipped pretzels are a must-have at your Halloween celebration!
Recipe from: pinterest.com
Ingredients
Pretzel rods
White chocolate
Green food coloring
Sliced almonds
Preparation
Melt white chocolate and mix in green food coloring. Add a sliced almond at the top to create the fingernail. Take a toothpick to add knuckle detailing. Let the chocolate dry and then enjoy!
6.

Frankenstein Marshmallow Pops
With only a few ingredients you can make these fun and delicious Frankenstein Marshmallow Pops. These are fun to make and allow you to use your creativity!
Recipe from: nothingbutcountry.com
Ingredients
1 package marshmallows
chocolate jimmies
pop sticks
green candy melts
Food decorator pen
Preparation
Press the pop sticks into the bottom of the marshmallows. Melt green candy melts into a glass cup so that it's deep enough to submerge the marshmallows in. Melt them in the microwave and stir in 5 -7 second intervals. If you melt too long/too hot you will ruin the candy. Be careful. Once it is smooth, you can dip your marshmallow into the candy melt and tap off the excess.
Turn upside down and dip into the chocolate sprinkles. Allow them all to harden. Put them in the freezer for 2 minutes. If you leave them too long they will begin to sweat. Put them in the freezer just long enough to harden. You will need a stand to hold them up. You can use Styrofoam to stick them in so that they will stand up.
Next draw faces onto the marshmallows. Nothing But Country recommends you use Gourmet Writer Food Decorator Pens, Assorted Colors, Set of 10.
Chocolate covered strawberries are one of my all time favorite snacks so I was thrilled to see a Halloween version. You can make these using just 3 ingredients!
Recipe from: pinterest.com
Ingredients
1 package strawberries
white chocolate
milk chocolate
Preparation
Clean and prepare strawberries. Melt white chocolate according to the directions on the package. Dip the strawberries into the white chocolate and then allow them to dry on a non-stick surface. Melt the milk chocolate. Use the melted milk chocolate to design ghost faces on the strawberries.
Would you make any of these creepy snacks at your Halloween party? I think themed food is half of the fun! Do you have any favorite Halloween-themed snacks? If so, please share them with us in the comments section.
{{#comments_count}} Show Commnents ({{comments_count}}) {{/comments_count}}