7 Dairy-free Popsicle Recipes to Beat the Summer Heat ...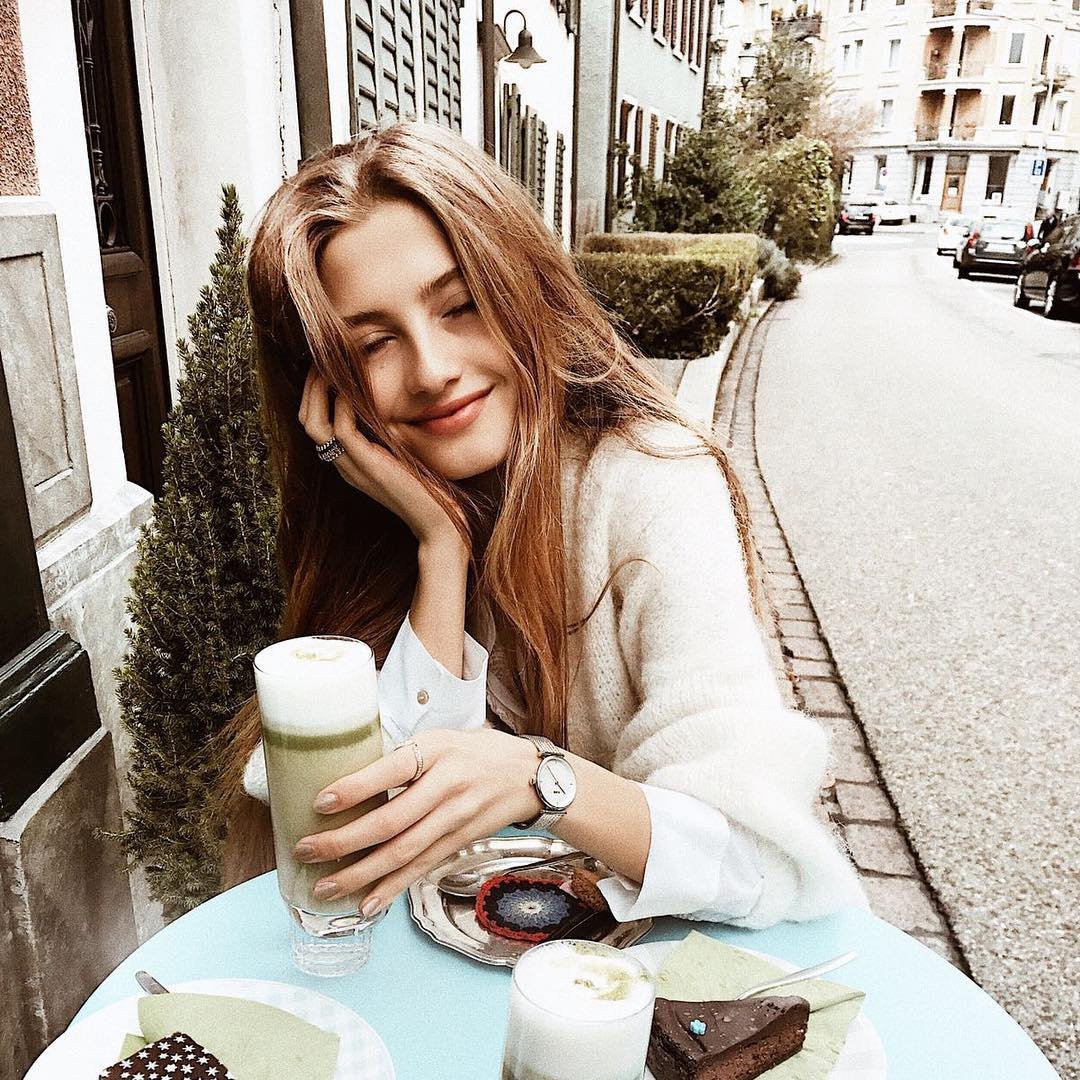 During those hot summer months, these dairy-free popsicle recipes will definitely hit the spot. They are so refreshing, healthy, and most importantly delicious. These dairy-free popsicle recipes are perfect for cooling you off when the temperatures rise. You can now enjoy your popsicles if you have a dairy allergy like I do, but even if you aren't allergic, these popsicles still taste amazing.
Out of these dairy-free popsicle recipes, I love these the most. That's because I loved fudgsicles as a kid, and now that I can have them with my dairy allergy is almost too good to be true. I love coconut, so the creamy coconut milk base takes these popsicles to a whole new level. If you don't like coconut milk, you can always use different dairy-free milk, but it will taste less creamy and be icier. Unlike regular fudgsicles, these popsicles have antioxidants from the cocoa and healthy fats from the coconut milk.
Ingredients:
1 can full fat coconut milk (I used Organic Thai)
1/2 cup cacao or cocoa powder
1/4 cup maple syrup
Directions:
Mix all ingredients in a blender and blend for about 1 minute. If you want an extra rich flavor, you can add some dark chocolate in as well. Pour into ice cream pop molds. You can also use push pop molds. I got 5 fudgsicles out of my batch. Enjoy!
Source: mywholefoodlife.com
2.

Blueberries and Cream Pops
This is another coconut-based popsicle recipe, but that's the secret to making creamy dairy-free popsicles. Again, if you don't care about getting a creamy popsicle feel free to use whatever milk you want. These popsicles are so fruity and creamy, they are just so delicious! You won't even believe these creamy delights have healthy coconut fats and antioxidants from the blueberries.
Ingredients:
1 can of full fat coconut milk unsweetened
1 1/2 cup blueberries
2-3 T maple syrup
Directions:
Pour all contents into a blender and blend for about 90 seconds. Take a taste, if it's sweet enough, pour into popsicle molds or smoothie pop molds. If not, feel free to add more maple syrup and blend for a few more seconds. I think I used 2 tablespoons total in mine. If you don't have pop molds, you can even make it ice cream, using an ice cream machine. All these options are great. I hope you and your family enjoy them as much as we did.
Source: mywholefoodlife.com
3.

Orange Creamsicle Pops
I absolutely love orange-based popsicles, especially orange creamsicles. They are just so creamy and delicious! This variety has immune-boosting orange juice, natural sweeteners, and uses a dairy-free yogurt of your choice. I like to use freshly squeezed orange juice for this recipe, and I like the So Delicious brand for dairy-free yogurts. This recipe uses yogurt instead of coconut milk for the creaminess, so you don't have to worry about a coconut allergy.
Ingredients:
(yield 8-10 popsicles)
2 cup unsweetened orange juice (I use the Naked brand of orange juice, it has no added sugar, no preservatives, non-GMO, and it's vegan)
3/4 cup plain yogurt (you can use dairy yogurt, or coconut/almond milk yogurt for dairy free/vegan)
2 – 3 tablespoons raw runny honey, or organic agave nectar, or coconut nectar, etc.
1/4 teaspoon vanilla extract
10 drops liquid vanilla stevia (I use the NuNatural's stevia brand. If you don't like to use stevia, simply increase the amount of honey/liquid sweetener.)
Directions:
Combine all ingredients in a blender and blend until smooth. Taste mixture and add more sweetener if desired. Pour into popsicle molds and freeze overnight.
Source: allergyfreealaska.com
4.

Strawberry Raspberry Popsicles
This popsicle recipe is so fruity and refreshing, making it a great option for the summer. The addition of strawberries and raspberries help with that, because berries are in season. These berries have antioxidants, nutrients, and vitamins that make these popsicles secretly healthy. They are also completely raw, keeping the live enzymes intact.
Ingredients:
1 box ripe strawberries (1 pint boxes - 10-12 medium sized strawberries)
1 box raspberries (half pint - 15-20 raspberries)
1 tsp lemon juice
1 tbsp agave nectar or honey (use agave nectar to keep it vegan)
Directions:
Puree strawberries and raspberries until everything is completely blended. Strain through a fine mesh sieve and discard seeds. Mix lemon juice and agave/honey and divide among popsicle molds (or dixie cups). Add popsicle sticks and freeze. (I'd say 3-4 hours but I froze it overnight) To remove, run warm water on the outside of the molds.
Source: alimentageuse.com
5.

Limeade Lassi Frozen Yogurt Pops
These frozen pops taste just like a creamy frozen yogurt treat. I absolutely love the taste of lime in these popsicles as it makes them really pop. This recipe is really versatile, so you can use whatever dairy-free yogurt you want to, and can use honey or whatever sweetener you have. If you can't find dairy-free yogurt, using different dairy-free milk will retain the flavor of these popsicles, but may make them a little icier.
Ingredients:
1 cup So Delicious Dairy Free Plain Coconut Milk Yogurt (or other dairy-free yogurt)
1 teaspoon lime zest (from 1 to 2 limes)
1/2 cup fresh squeezed lime juice (from 2 to 4 limes)
3 tablespoons organic sugar or agave nectar
Directions:
Whisk all ingredients together in a medium-sized bowl until thoroughly combined. Pour into popsicle molds, filling them as needed. This made 4+ pops in our mold, which we filled all the way to the top. (leftovers can be frozen in ice cube trays) Freeze for 2 to 4 hours, or until completely frozen. If you have a cheap mold like I do, and the pops stubbornly refuse to come out, run hot water around the outside until they loosen just enough.
Source: godairyfree.org
6.

Chocolate-Dipped Strawberry Creamsicles
These popsicles are so delicious I can't even say it enough. They are so creamy because of the coconut-strawberry mixture, and the chocolate coating makes for a great combination. It tastes like a chocolate-dipped strawberry, only creamier and better. You won't even be able to tell this is dairy-free and healthy, with the nutrients and antioxidants from strawberries and healthy fats from the coconut. If you have ever had those vanilla ice cream popsicles with the chocolate coating, that's what these are like (except strawberry flavored). You can make these vanilla flavored instead of strawberry if you want to by simply taking out the strawberries. There is also no need for a blender if you have them this way.
Ingredients:
(makes about 10 creamsicles)
2 1/2 cups fresh strawberries
1 can full fat coconut milk
1-2 tbsp agave nectar
2 tsp vanilla extract
12 ounces semi-sweet chocolate
3 tbsp coconut oil
Directions:
In a food processor, blend together strawberries until smooth. Add coconut milk, agave nectar, and vanilla and process until combined. Pour into popsicle molds and place in freezer until frozen all the way through. Combine chocolate and coconut oil and melt in a microwave or double boiler. Prepare a cookie sheet with a silicone mat or waxed paper. Dip frozen creamsicles into melted chocolate and set on cookie sheet. Return to freezer for a couple minutes. Enjoy!
Source: thesweetlifeonline.com
Before you turn the other way after hearing the title of this recipe, hear me out. These popsicles are so good and you can't even taste the kale. It is sweetened naturally with fruit juice, which overpowers any taste of kale you may have. The combination of grapes and blueberries is an antioxidant powerhouse, and makes these popsicles so creamy and good. It is also a raw recipe if you use freshly-juiced grapes. This recipe calls for baby kale leaves, but feel free to use dino kale if you have that. I will note that you need a powerful enough blender that will leave no kale pieces for you to not taste it.
Ingredients:
1 c. frozen blueberries
1 c. baby kale leaves
2 c. organic purple grape juice
Directions:
In a food processor or high-powered blender (such as VitaMix or Blendtec), blend all ingredients until perfectly liquefied. Pour into ice pops molds or ice cube molds. Freeze until solid.
Source: ohmyveggies.com
If you've ever craved popsicles, only to find a lot of store-bought ones contain dairy, you are in luck. These dairy-free popsicle recipes taste great and you won't even miss the old varieties when you make them. They are easy to make, healthy, and good for cooling you off as well. What is your favorite popsicle flavor?
{{#comments_count}} Show Commnents ({{comments_count}}) {{/comments_count}}