Having a variety of delicious cheeses on hand that you can easily place on a cheeseboard, if guests arrive impromptu in the summer, is ideal. The greatest aspect about cheeseboards is the fact they can be served as a starter or an after-dinner option. All you need is a decent variety of cheeses – a hard, soft and then a mixture of cow, sheep and goat's milk cheeses. Try to bring cheeses to room temperature prior to serving them (about half an hour); that way their flavor profiles and aromas will really stand out. Delicious cheeses always go well with French bread, crackers, fruits, nuts, pickles, and of course some wine!
Table of contents:
1

French Double-Cream Brie – Cow's Milk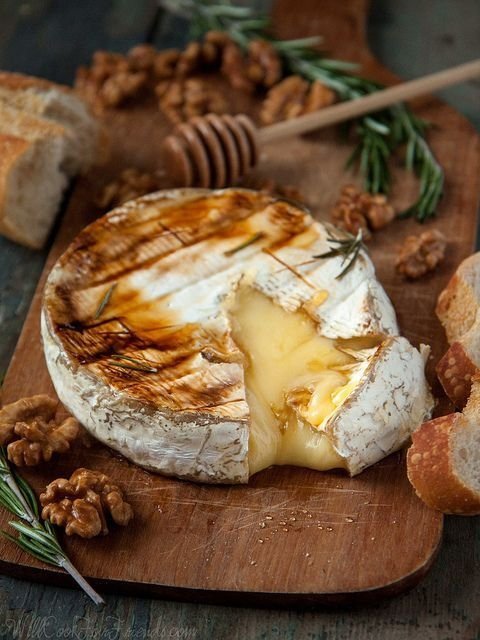 One of the most delicious cheeses out there; you simply can't go wrong with a classic French Brie. It's a lovely soft, fresh, buttery-rich cheese. There are low fat options available and variations like garlic and herb Brie, black pepper Brie and others that will suit your palate. I love serving Brie with a warm stick of French bread or brioche crackers. You can always heat up the Brie in the oven too, if you'd like to have a melted gooey cheese on your cheeseboard.
2

English Cheddar – Cow's Milk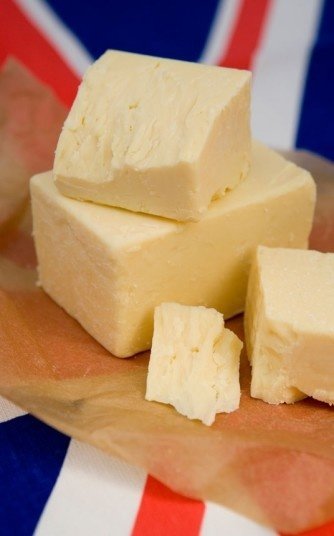 Who doesn't love a hunk of cheddar? It's good to have a hard cheese on your summer cheeseboard. I recommend English Cheddar over Vermont, Canadian or other types that are available in stores. Cheddar traditionally comes from an English village of the same name and the English varieties are made using the proper 'Cheddaring' technique, which refers to the milling and stacking of whey curds during production. Sharp Cheddar provides quite a strong, piquant flavor profile that pairs particularly well with apples.
3

Dutch Vintage Gouda – Cow's Milk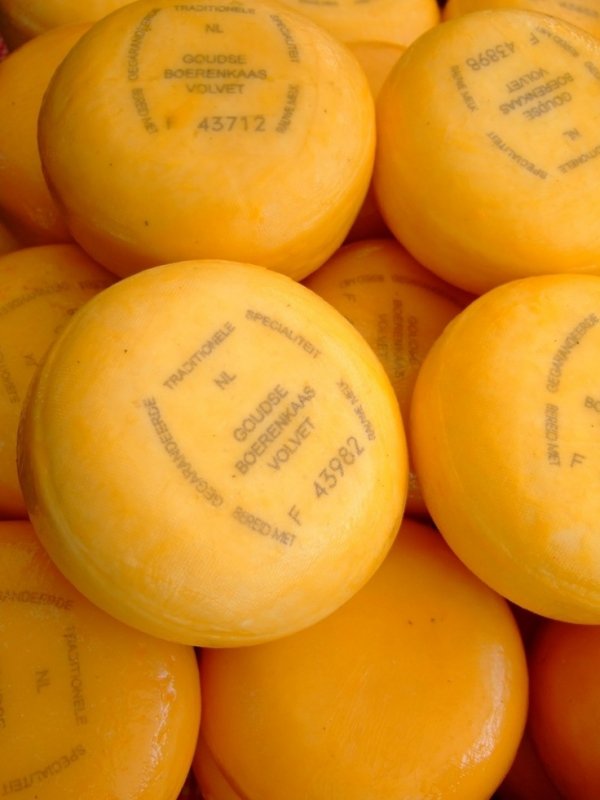 Another great selection is a medium-hard cheese like Vintage Gouda, as it cuts well on your cheeseboard. Aged cheeses generally have stronger flavors so try serving a Vintage Gouda over a regular one. Vintage Goudas have a salty and slightly sweet-butterscotch flavor and they pair well with all kinds of wines.
4

English Stilton – Cow's Milk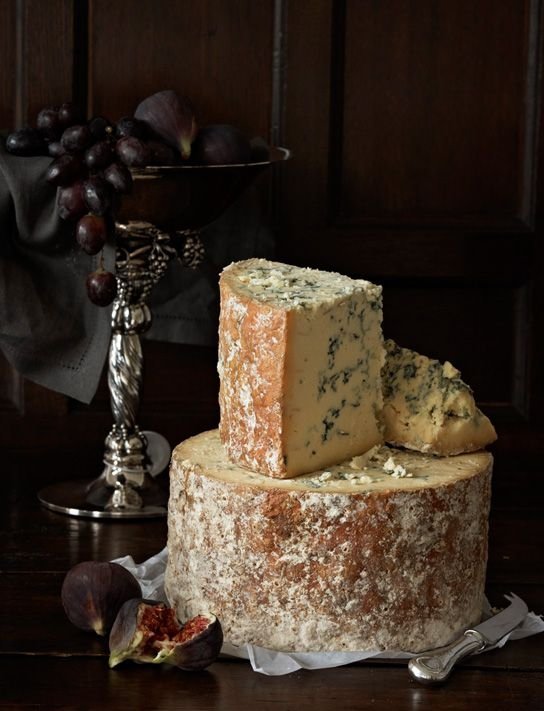 You've got to have a strong blue cheese available to round out your summer cheeseboard. I recommend Stilton, but a Danish Blue or French Roquefort will work just as well. The distinctive feature of Stilton cheese is its blue veins - mould spores that are added to the cheese and are sold 4 weeks later. Stilton is a crumbly, creamy, complex cheese and is extensively used as a dessert cheese as it goes great with walnuts and a glass of port!
5

Spanish Manchego – Sheep's Milk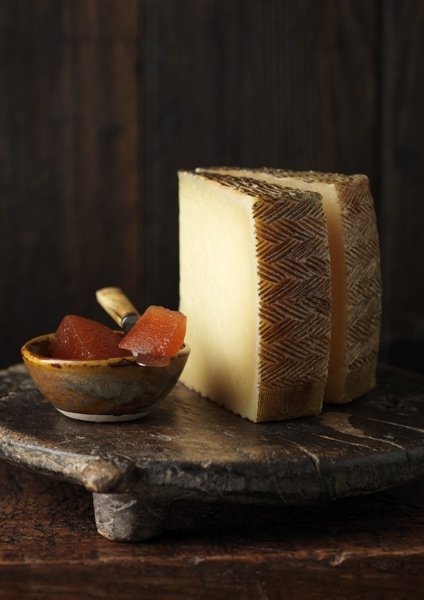 Diverting away from the classic cheeses, why not try a Spanish Manchego cheese? If you've never had it before, you're going to love it. It's a semi-soft, nutty tasting cheese made from Manchego sheep's milk from La Mancha region in Spain. The age of the Manchego will influence the flavor profile of your cheeseboard, so select wisely if your other choices are vintage cheese. Make sure you don't eat the rind, as it is inedible!
6

Italian Pecorino – Sheep's Milk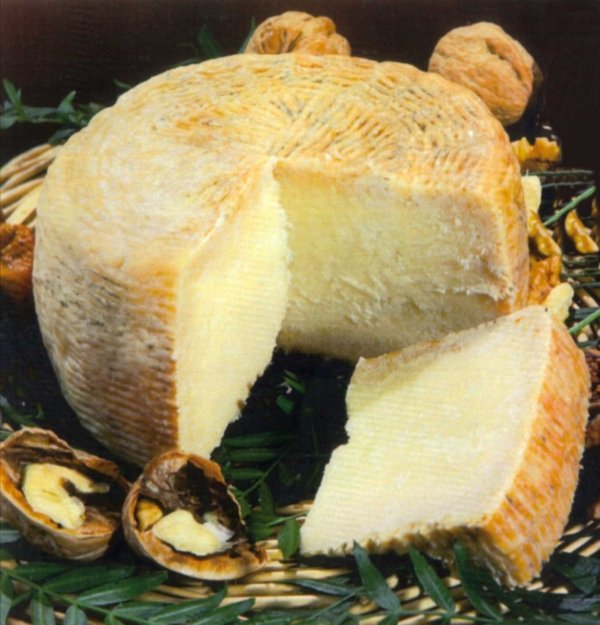 This ancient style of Sardinian pressed sheep's milk cheese can be enjoyed on its own or served with pears, a strong honey and walnuts to conclude a meal. In fact, that's how it's offered at some Italian restaurants. Pecorino Romano is the variety that most people consume (like Parmesan), although there are options including Pecorino Pepato (Pecorino with black pepper and chili flakes). All Pecorinos are hard in texture and have buttery, nutty flavor profiles.
7

American Oregon 'up in Smoke' – Goat's Milk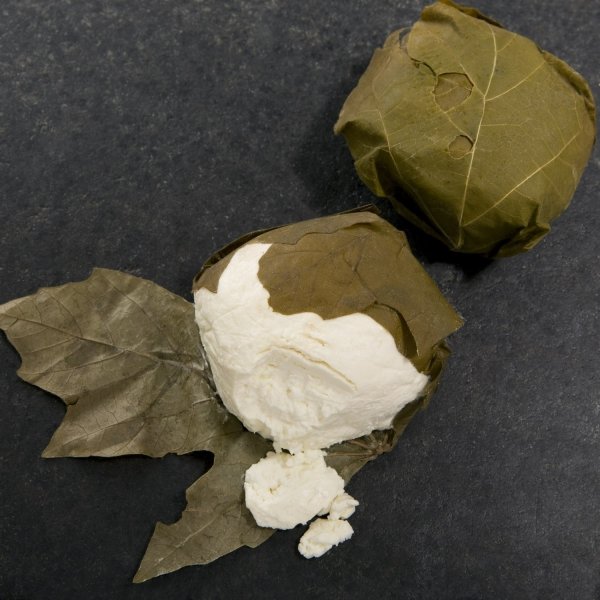 Not everyone likes goat's cheese as it can be bitter in taste, but I couldn't leave this one off the list, because it's so unique. It's a good idea to have an unusual cheese on hand for your cheeseboard, and one that balances out the more classic cheeses. Handpicked maple-leaves are smoked for several hours to dry them out then the chèvre is shaped into balls and smoked over hickory chips and wrapped in the maple-leaves. The chèvre is then finished off with a spritz of bourbon!
I hope you're ready to serve up an amazing platter of cheese at your summer parties. These will work for fancy parties, informal dinners and even picnic spreads! What cheeses do you enjoy serving and are there any unusual cheeses that you can recommend?
Please rate this article